This post may contain affiliate links. Read my disclosure policy here.
Walt Disney Pictures invited 5 Minutes for Mom contributing blogger Dawn Cullo to Los Angeles, CA to attend the Moana Press Junket. Dawn's expenses are paid for the trip but no other compensation was paid and all opinions are Dawn's.
Auli'i Cravalho was our first interview of the day and she lit up the room when she entered.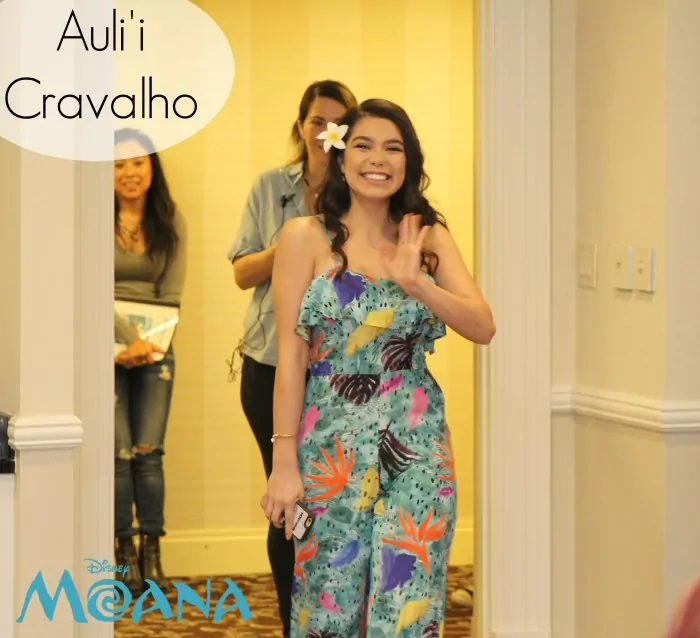 1. Auli'i was 14 years old when she auditioned for the role of Moana.
It was her first time auditioning in front of people besides her mom. She received a call back for a second audition and they asked her to act more happy, they said to her "if we gave you the role, how would you react?" Auli'i gave it her best shot and that's when they told her she was gonna be in Moana.
Here is a video of when she was told she had landed the role of Moana.
2. Auli'i feels that Moana is a true heroine.
Moana is someone that she can live up to. She wants people to take away from the movie that being strong doesn't mean you don't have your weaker moments. Moana's journey of finding herself is something that everyone can relate to.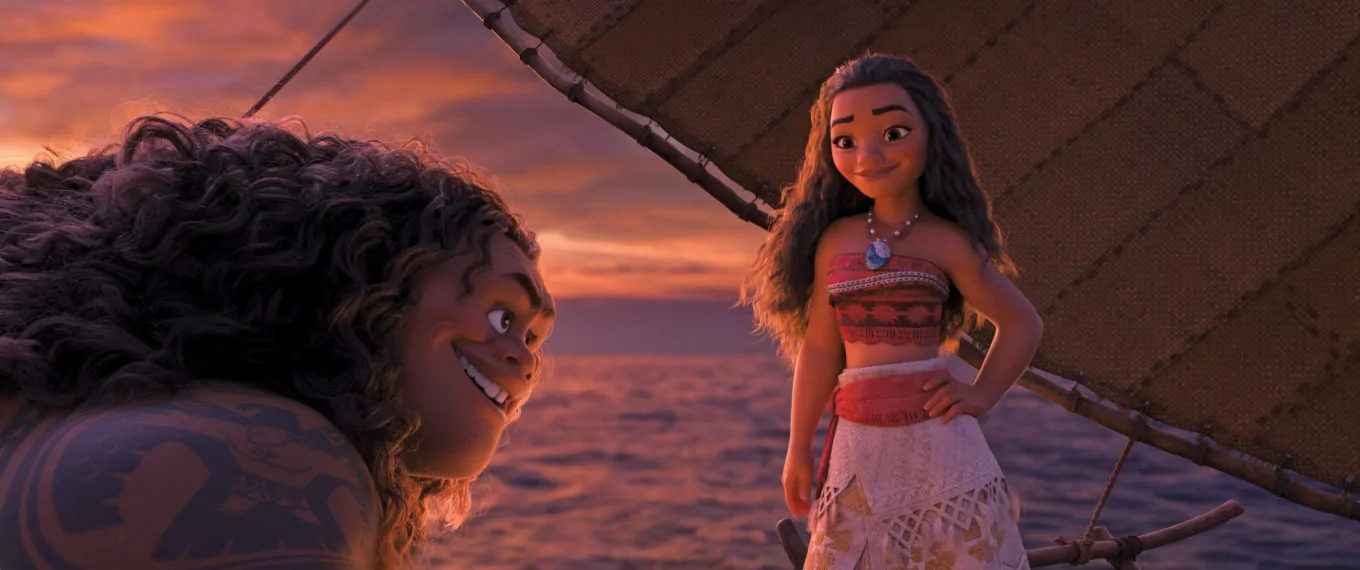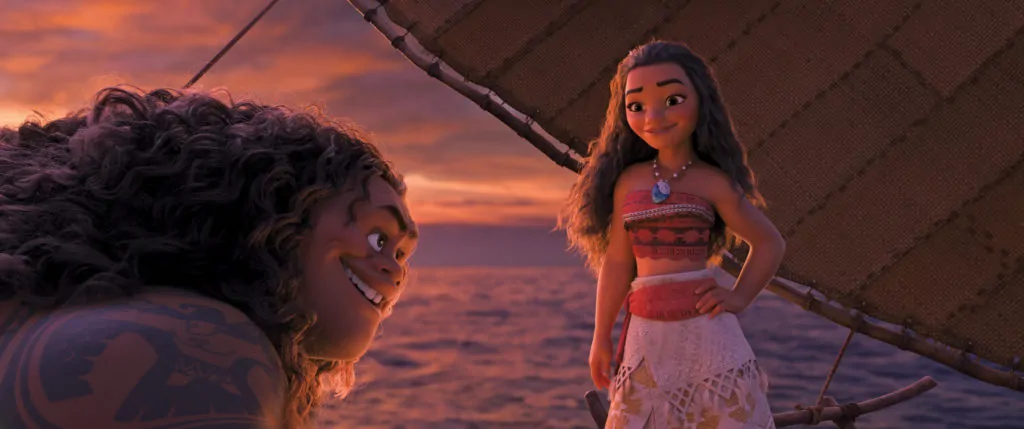 3. Auli'i is a lot like Moana
The character of Moana was actually designed before she had even stepped into the role. When Moana needs to get the job done she puts up her hair, which is something that Auli'i did a lot in the recording booth. Auli'i touches her hair when she is nervous and that was also incorporated into Moana's mannerisms.
4. At 16 years old, Auli'i is the youngest Disney princess.
In the film Moana is also 16 years old. She admits this is something she can't quite wrap her mind around yet and realizes she is young and has so much more to learn and grow. Auli'i is really proud of how Disney has portrayed Moana. She feels that not only will people look up to Moana but people will begin looking up to her too.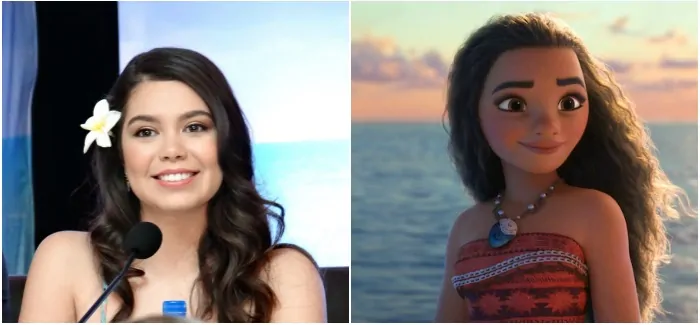 5. Auli'i loves the Ocean.
She likes Science and was enrolled in a Science and Molecular Cell Biology program. Auli'i was researching how sunscreen is harmful to natural reefs and oceans. Auli'i wants to create a sunscreen lotion that is better for us and better for the environment, she hopes to continue this research in the future.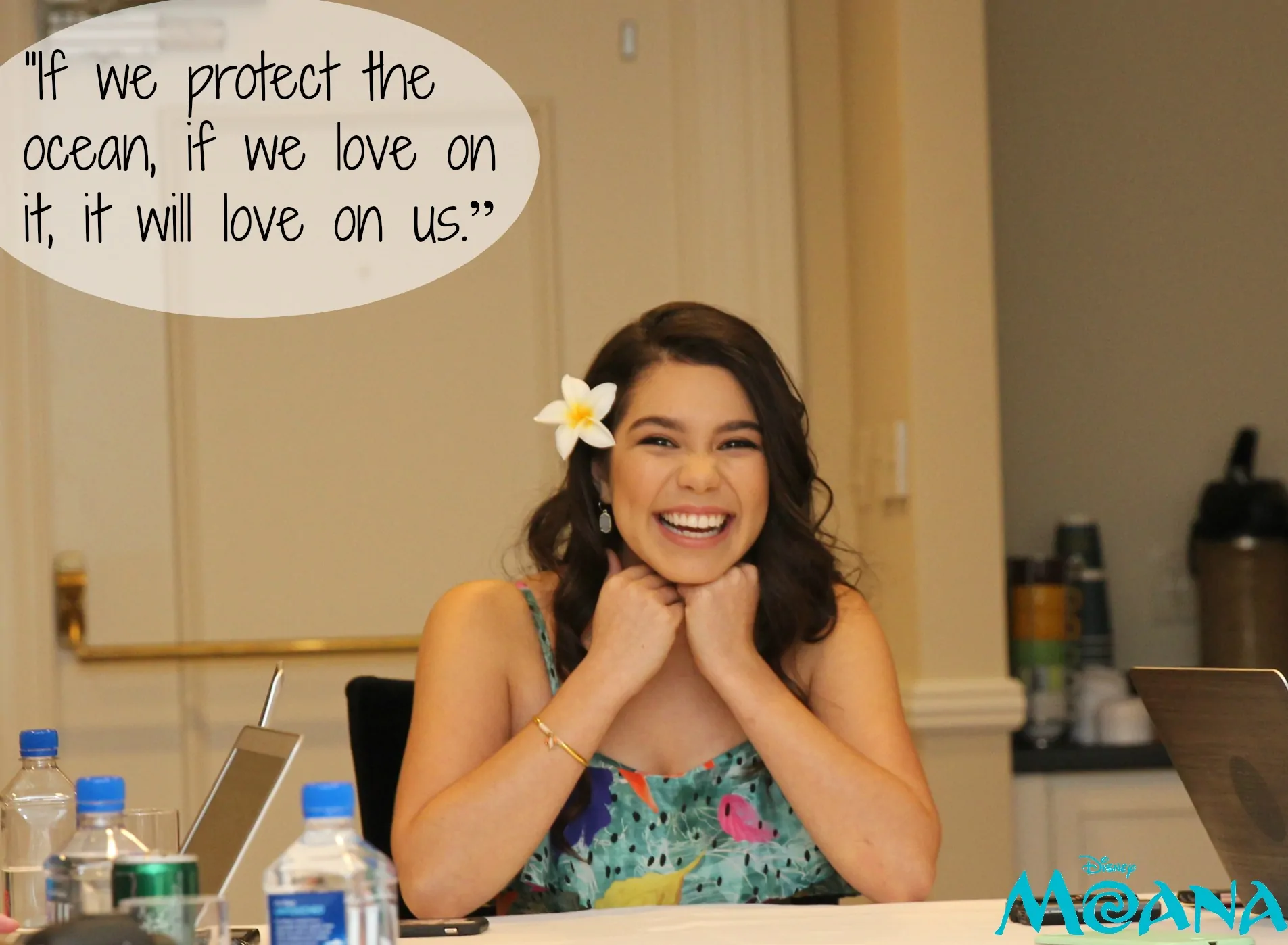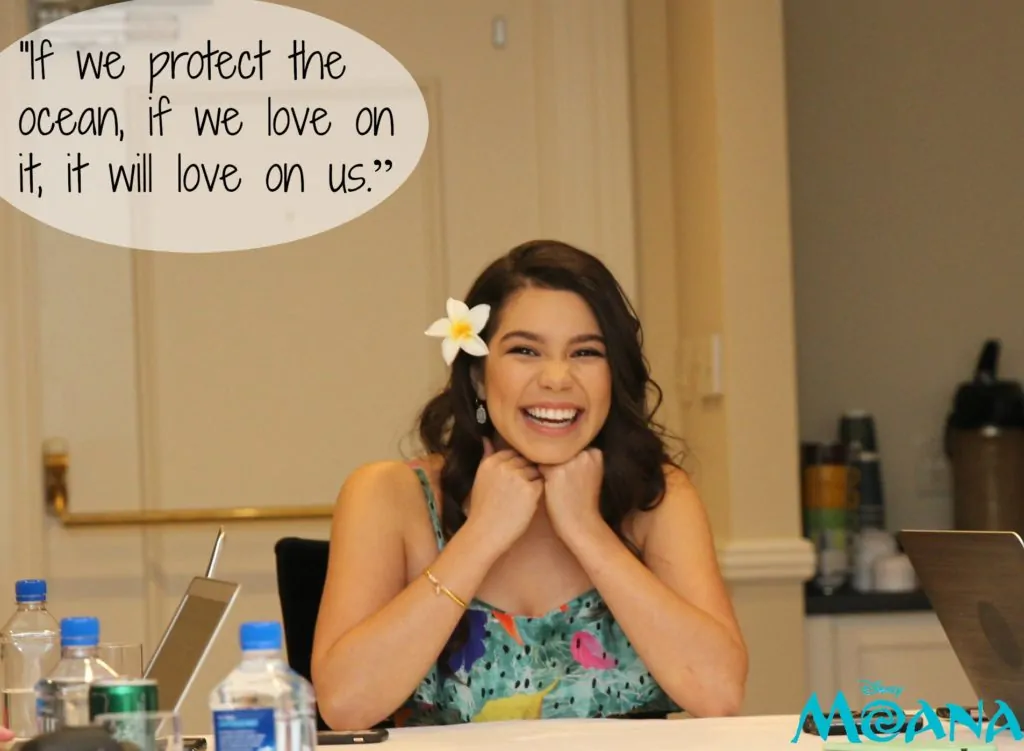 6. Auli'i is a rising star
It was such a pleasure interviewing Auli'i, she is a bright young woman with a great outlook on life. She is beautiful on the inside and out. This certainly is not the last time we will hear about her accomplishments.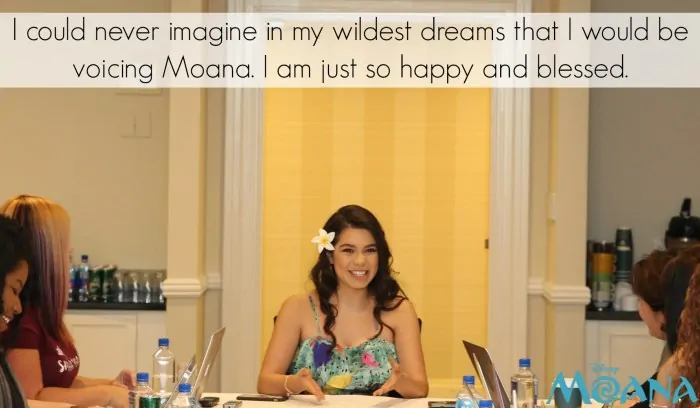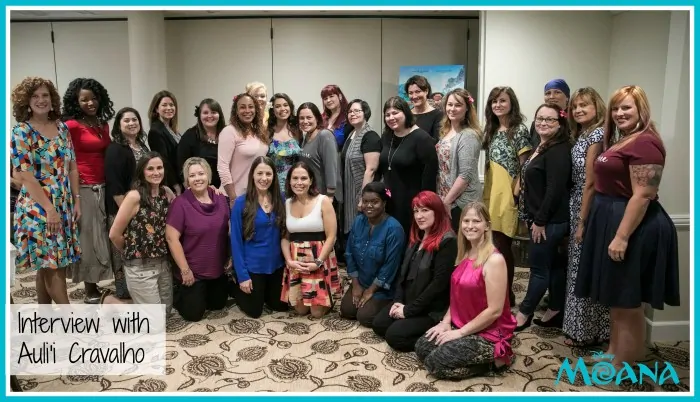 About Moana
"Moana," is about an adventurous teenager who sails out on a daring mission to save her people. During her journey, Moana (voice of Auli'i Cravalho) meets the once-mighty demigod Maui (voice of Dwayne Johnson), who guides her in her quest to become a master wayfinder.
Maui is voiced by Dwayne "The Rock" Johnson, he is a demigod—half god, half mortal that wields a magical fishhook that allows him to shapeshift into all kinds of animals and pull up islands from the sea.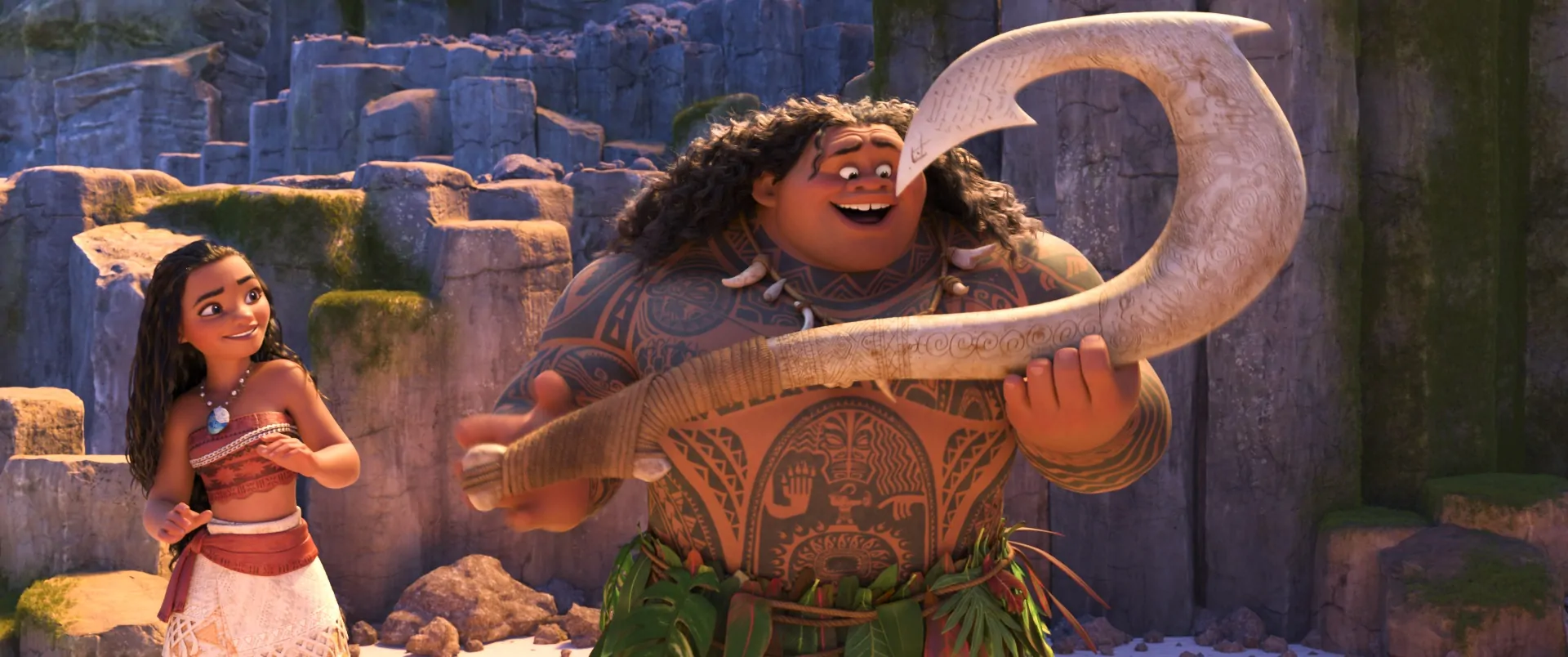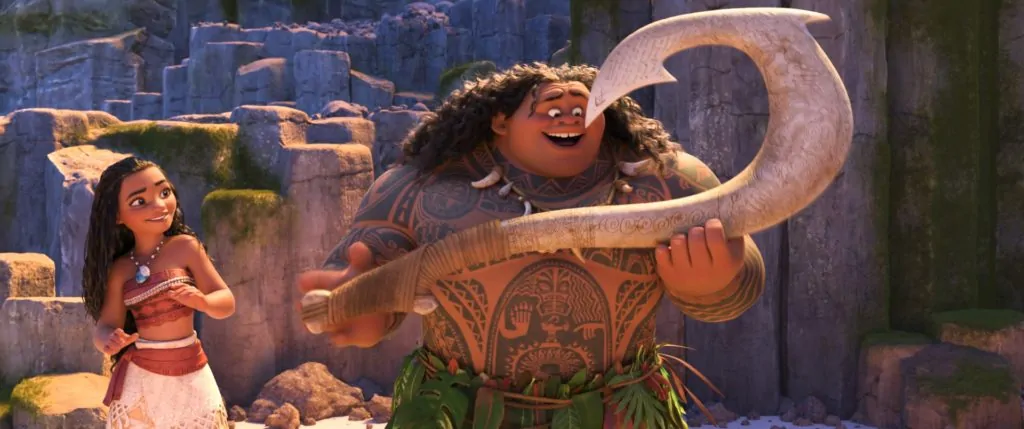 Together, they sail across the open ocean on an action-packed voyage, encountering enormous monsters and impossible odds, and along the way, Moana fulfills the ancient quest of her ancestors and discovers the one thing she's always sought: her own identity.
Moana Trailer
MOANA reaches the shores on November 23rd!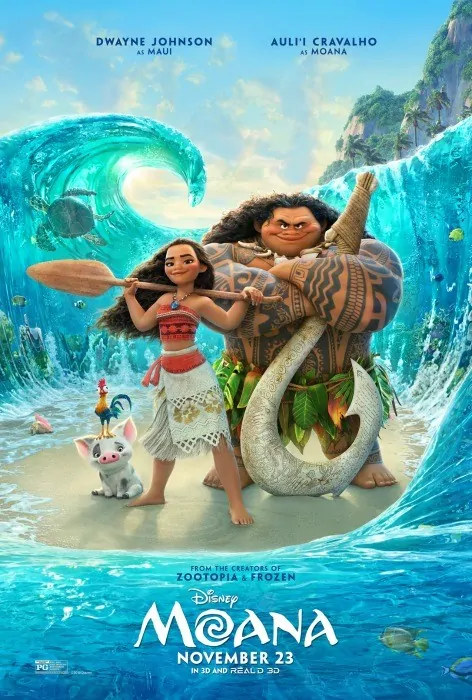 Like MOANA on Facebook, follow on Twitter, follow Disney Animation on Instagram

Visit the official MOANA website
Written by 5 Minutes for Mom Contributor, Dawn Cullo.
All Photo credit to Louise Bishop.