This post may contain affiliate links. Read my disclosure policy here.
Anna here with a delicious, appetizer for your Grey Cup parties! Thanks to Barilla Pasta for sponsoring this post.
So, are you Canadian friends ready to the big Grey Cup game this coming Sunday? Are you planning a party to celebrate and watch the game? Well I hope so because today I have a delicious appetizer recipe that is very easy to make and assemble.
Antipasto Skewers with Barilla Farfalle Pasta
How delicious does this look?!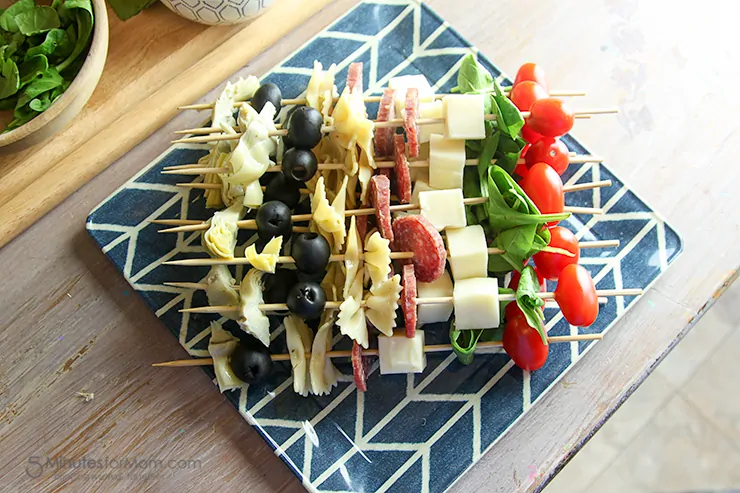 These are so easy to make but will totally impress your family and friends. You can quickly throw this appetizer together and everyone will still think it looks so fancy.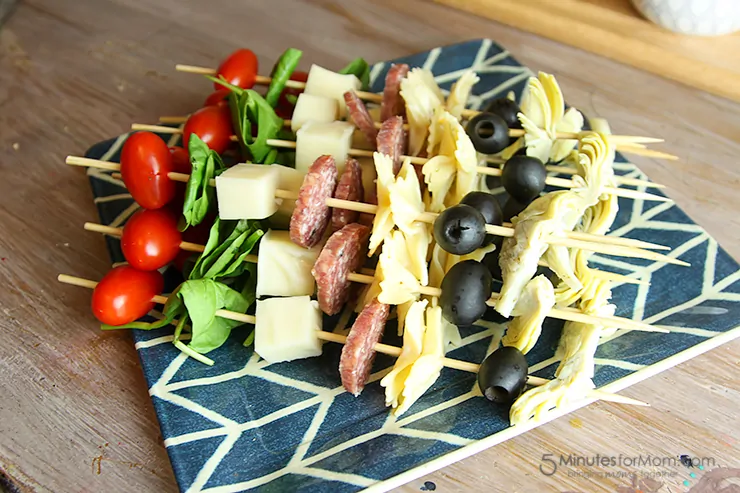 Here's what you do… boil some water, and add your favorite pasta. Barilla Pasta comes in lots of different shapes for lots of different meals. I chose to use the Farfalle.
Now this is important, don't overcook your pasta! If you do it will be mushy and fall right off the skewers. And who wants mushy pasta anyway right?
After you cook your pasta to just the right tenderness, drain the pasta well and rinse it will cold water, then drain again.
Next you are going to need about 8 oz of your favorite Italian dressing (8 oz for a whole box of Barilla Pasta). Toss the pasta with the dressing.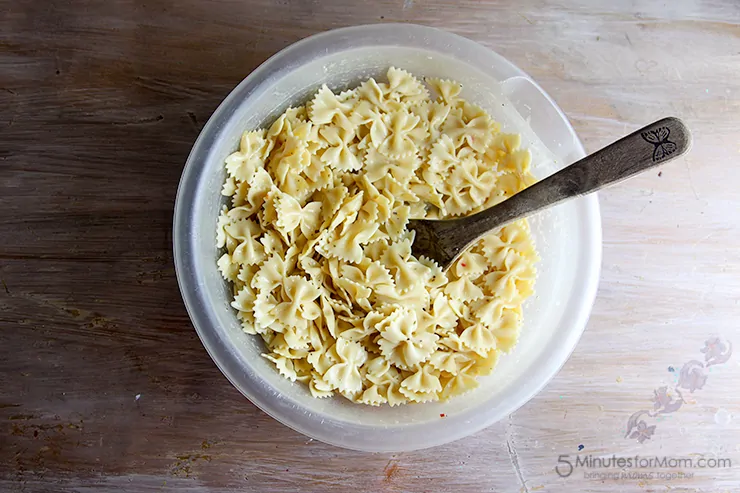 Now get all your ingredients. (Or you can get these ready while the pasta is boiling.)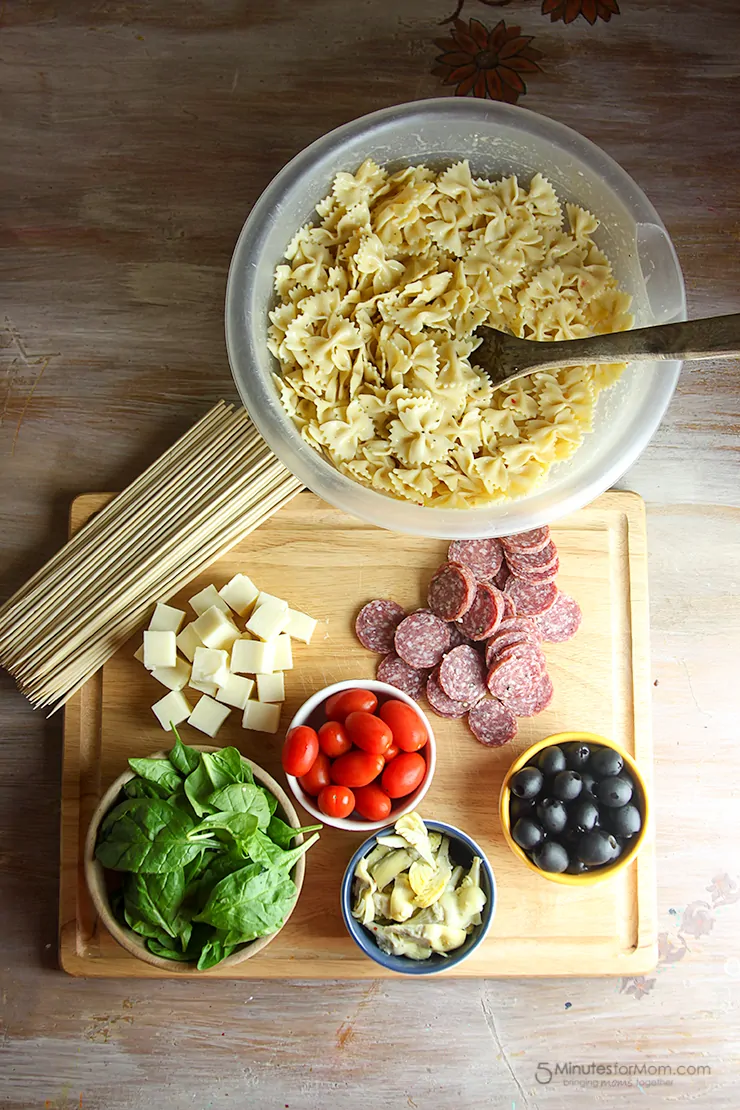 I used grape tomatoes, fresh spinach leaves, mozzarella cubes, sliced salami, black olives, quartered artichoke hearts, and of course my Barilla Farfalle pasta.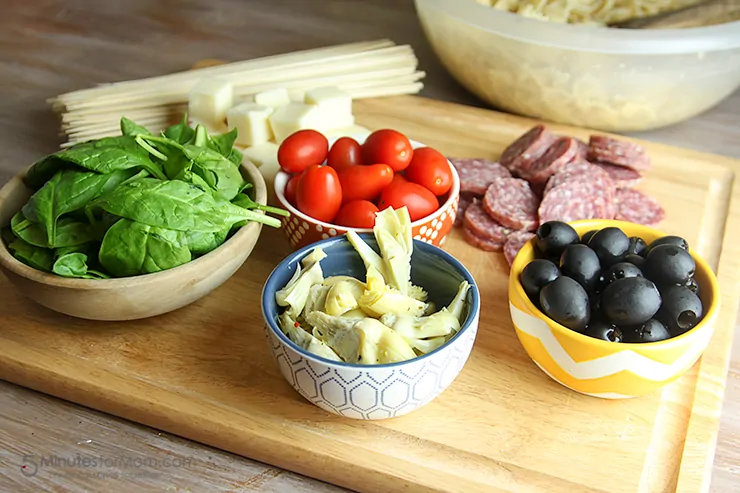 You can start adding the items in whatever order you'd like, mix it up or repeat each skewer, whichever you prefer.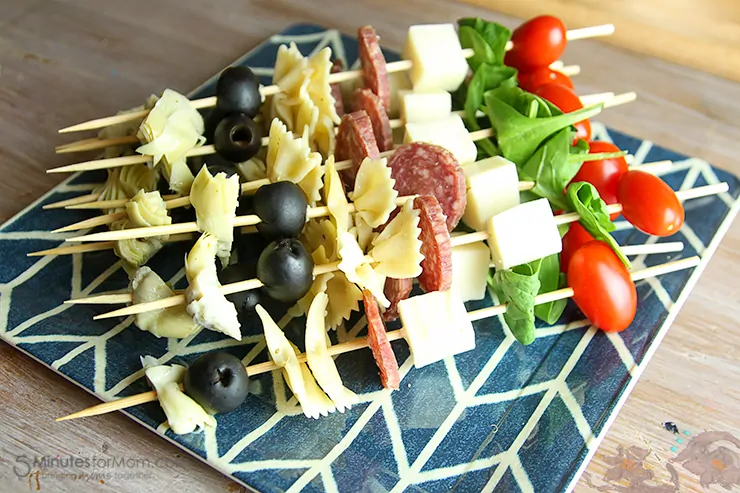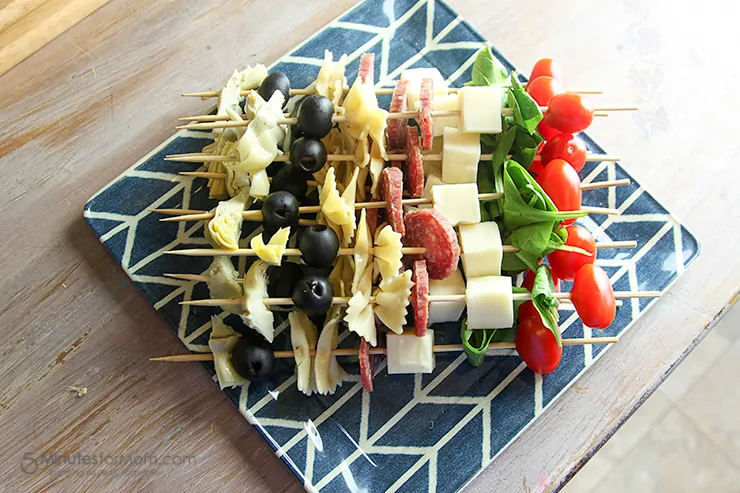 How easy is that?!
About Barilla Pasta
The Barilla company was established in 1877 and is now present in more than 100 countries! The products available range from ready-to-use sauces and a wide variety of different pasta shapes. You will always be able to find a barilla product for whatever recipe you make.
You can stay in touch with them by following them on social media.
Twitter | Facebook | Pinterest
Save for later
Pinning, sharing, or tweeting is so appreciated!