This post may contain affiliate links. Read my disclosure policy here.
Walt Disney Pictures invited 5 Minutes for Mom contributing blogger Dawn Cullo to Los Angeles, CA to attend the Moana Press Junket. Dawn's expenses are paid for the trip but no other compensation was paid and all opinions are Dawn's.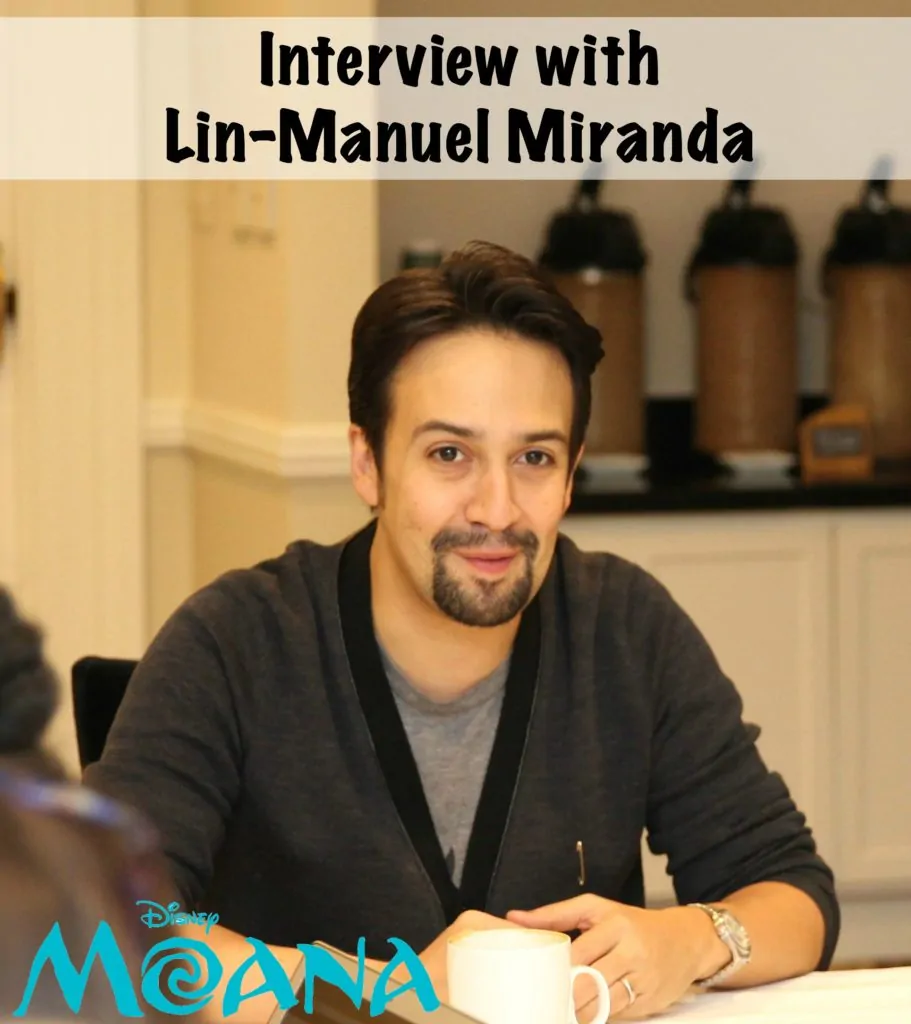 The room was electric before Lin-Manuel Miranda entered, our group was buzzing while we waited. Finally, we were told he was on his way in and we held our breath and cheered and clapped as he walked in.
Lin-Manuel started the interview by telling telling us that "It's pretty dope" to be working with Disney. He is a big Disney geek and it's been an amazing experience for him. The story meetings were his favorite part because it wasn't the Disney Executives who were giving the notes about Moana.
Instead the feedback was coming from people who actually make the films. People such as Jen Lee, the co-director of Frozen, Pete Docter, who was working on Inside Out, and did Big Hero 6. It was exciting for him to raise his hand during the meetings and say "I think a song could do that better."
Hamilton and Moana
Lin-Manuel was working on Hamilton and Moana at the same time. He reserved Tuesday and Thursday for Moana, with no press or meetings for Hamilton on those days. He had a meeting via Skype with Disney at 5:00 pm followed by a curtain call for Hamilton at 7:00 pm.
Lin-Manuel used the talents of Phillipa Soo (Elizabeth Schuyler in Hamilton) and Chris Jackson (George Washington in Hamilton) on the demos. When he grew tired of the Founding Fathers he transported himself across the ocean to be with Moana and Maui. Working on Moana was his oasis for when the world of Hamilton started to get insane.
Favorite Song
"How Far I'll Go," known as Moana's song, was his favorite song to write. He went method during the process of writing this song and locked himself in his childhood bedroom at his parent's house. He said "I was 16 years old, and I lived on 200th Street, in New York. I knew what I wanted to do for a living, and I knew where I was and everything just seems so far when you're that age. So that's what I sort of tapped into to write that tune."
He knew the song would be challenging because Moana is not saying that she hates where she is but she wants to be out there. It's not like "there must be more than this provincial life." She loves her island, she loves her parents, she loves her people and yet there's still this voice inside urging her to more for her island.
He said that the key to unlocking Moana was finding that notion of listening to that little voice inside of her.  The screenwriters just ran with it and he said that it that was exciting to see the give and take between the songs and the story at large.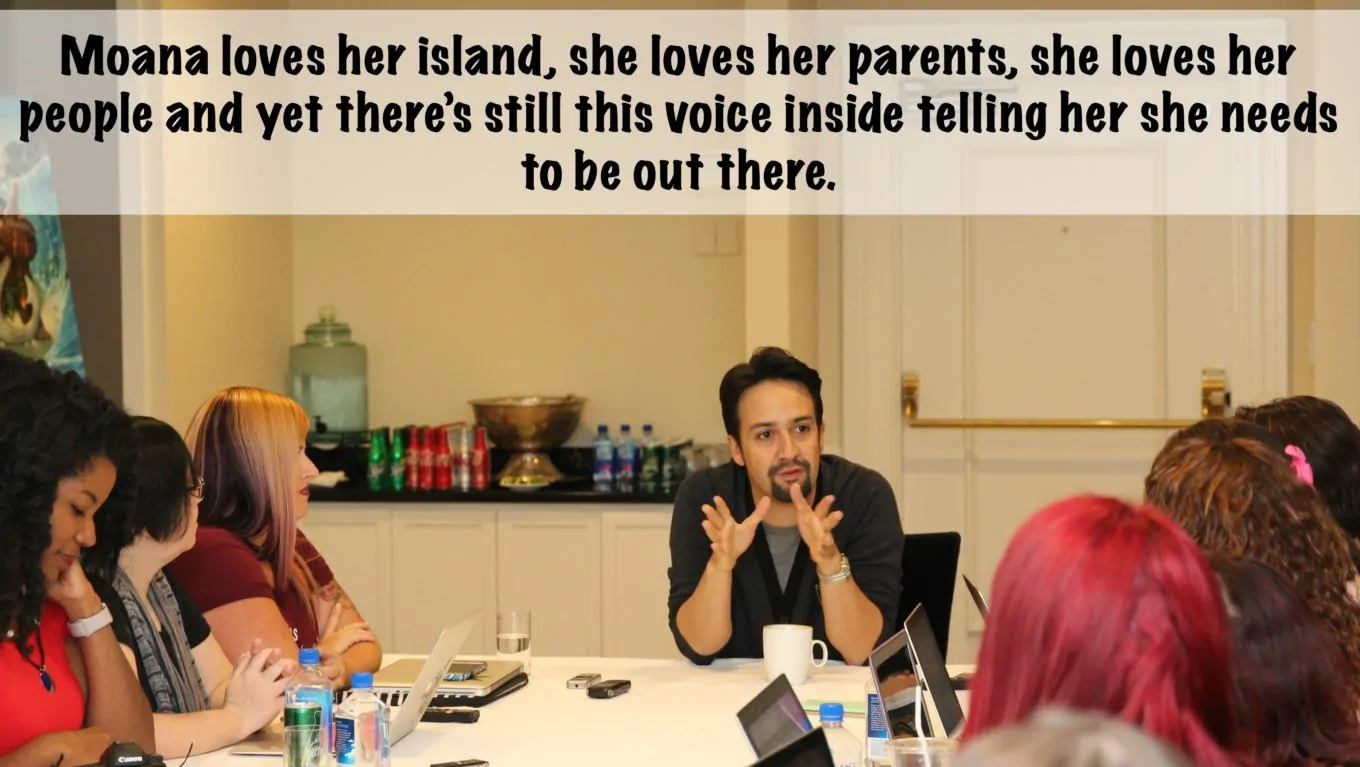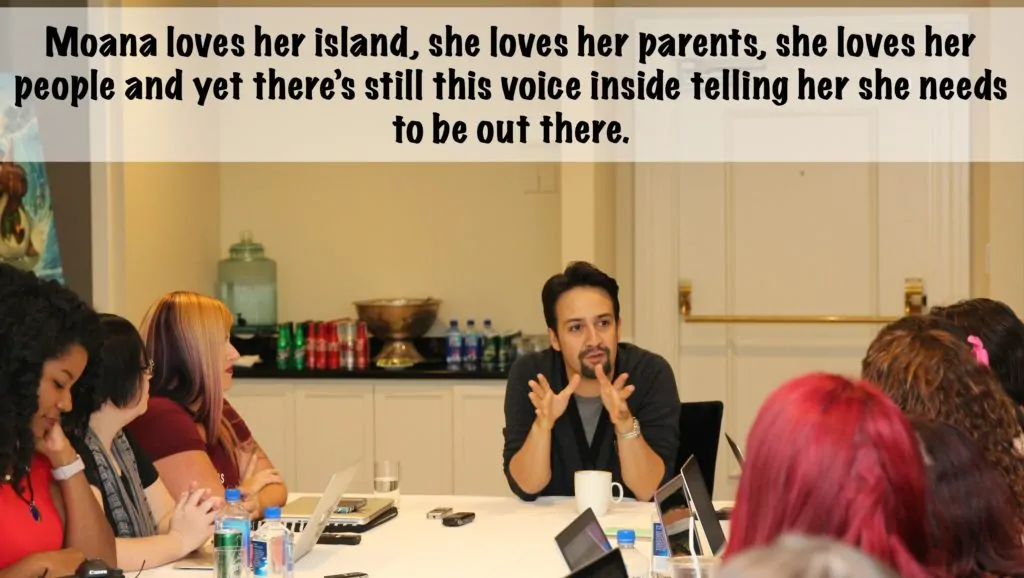 You're Welcome
As soon as Dwayne Johnson knew that Lin-Manuel was writing the music he asked if he could rap. Lin-Manuel said he wasn't planning to write a patter section but, it was fun.
Dwayne Johnson sings and raps in "You're Welcome." Maui plays a different role in almost every island.  On some he's more of a trickster God but on other islands he's a super-serious demigod. For the film they were able to write their own version of him.
Who else can pull off the lyric, "you're welcome" and still have you like him? If you cast the wrong actor, it's Gaston and that guy's a jerk. But Maui sings it, and he arches his eyebrow and he grins, and you think "I love this guy."
A Crab Influences Lin-Manuel
When Lin-Manuel was nine years old he saw The Little Mermaid in the theater. When he saw Sebastian singing a Caribbean calypso tune he was never the same again. Lin-Manuel credits the movie for his desire to start writing. He loved the movie so much that he called in sick from school, on March 19th, because that was the day it came out on VHS.  Lin-Manuel didn't want to wait until school ended before he saw the movie again. He went to go to the drug store that morning and got the movie and watched it at 10:00 am!!
What's Next for Lin-Manuel
Lin-Manuel he has a lot of ideas to still develop, even some that were rattling around his head before Hamilton. However, his next project is the sequel to Mary Poppins titled Mary Poppins Returns with Emily Blunt. He is going to live in London for six months and he's excited what projects it might inspire.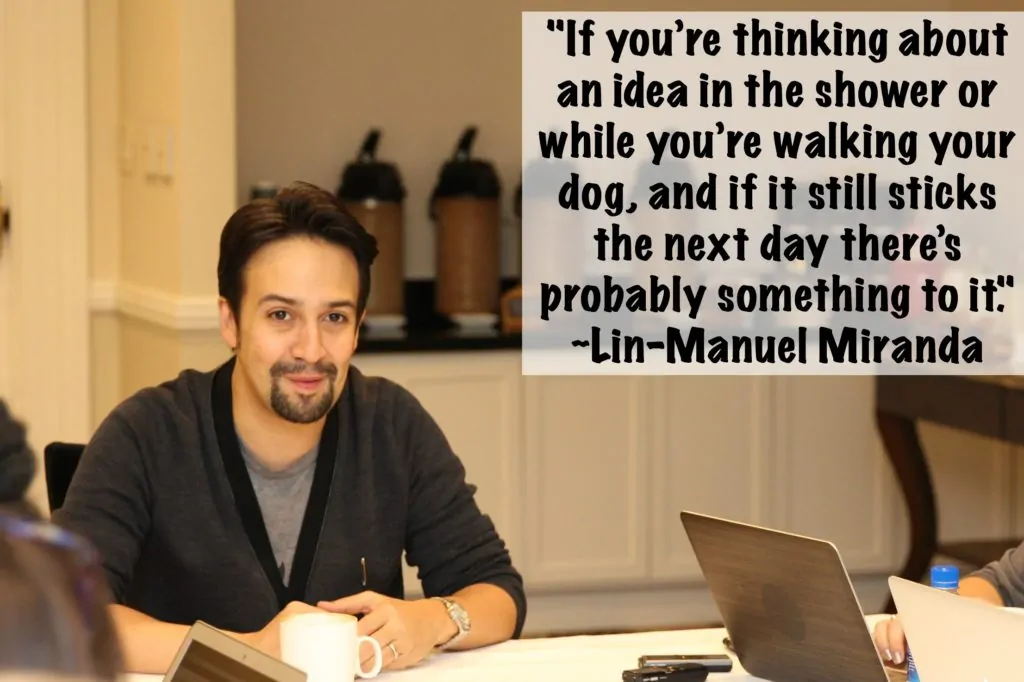 The Tweet
At the end of our interview he snapped this photo of us and posted to Twitter. "Amazing"
My first interview was all these delightful women. Tag yourselves! pic.twitter.com/UXv8pf5Nl6

— Lin-Manuel Miranda (@Lin_Manuel) November 13, 2016

I loved every minute of the interview with Lin-Manuel Miranda. It was a treat to hear him talk about how much of a Disney geek he really is. He was also very animated and full of energy during the interview.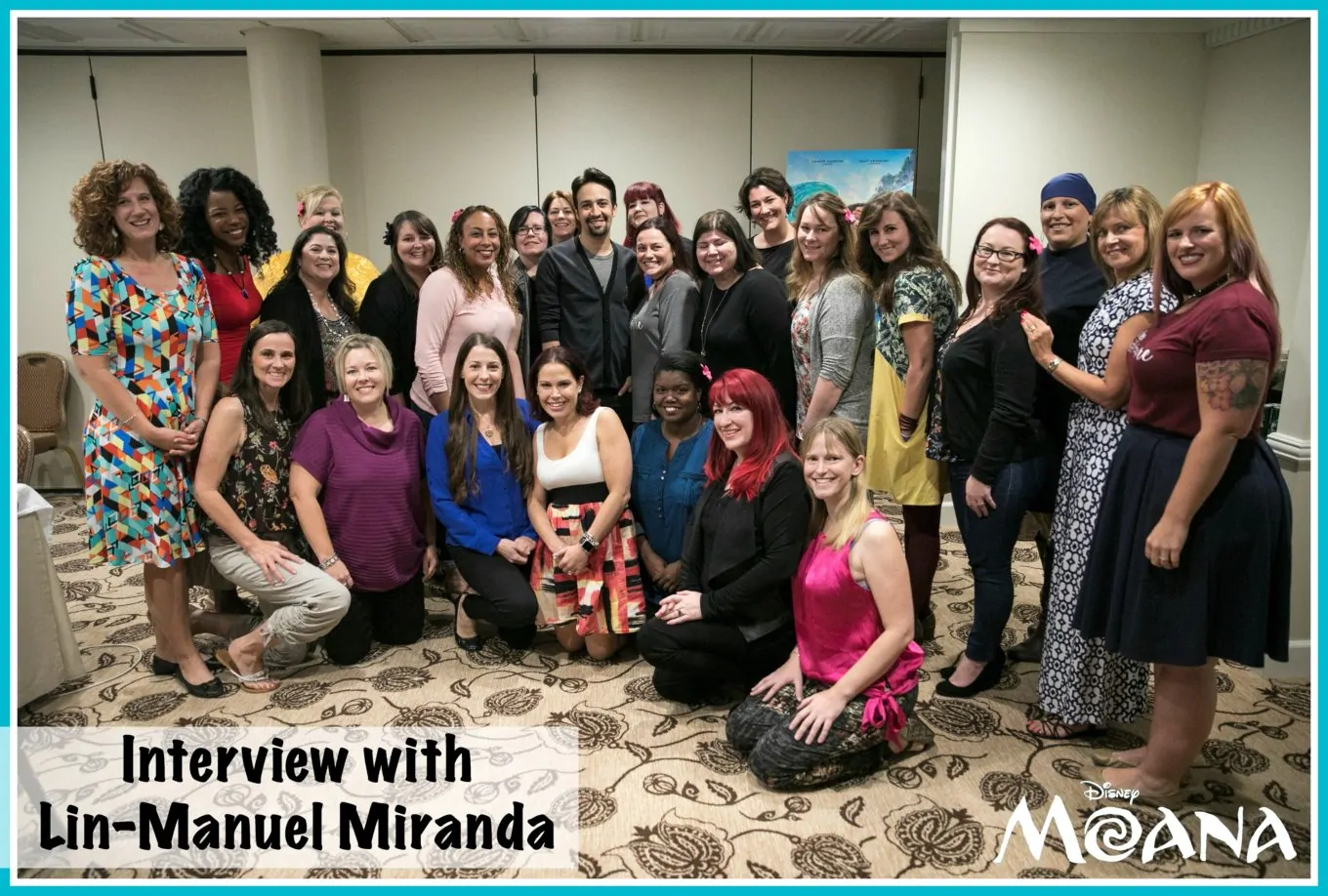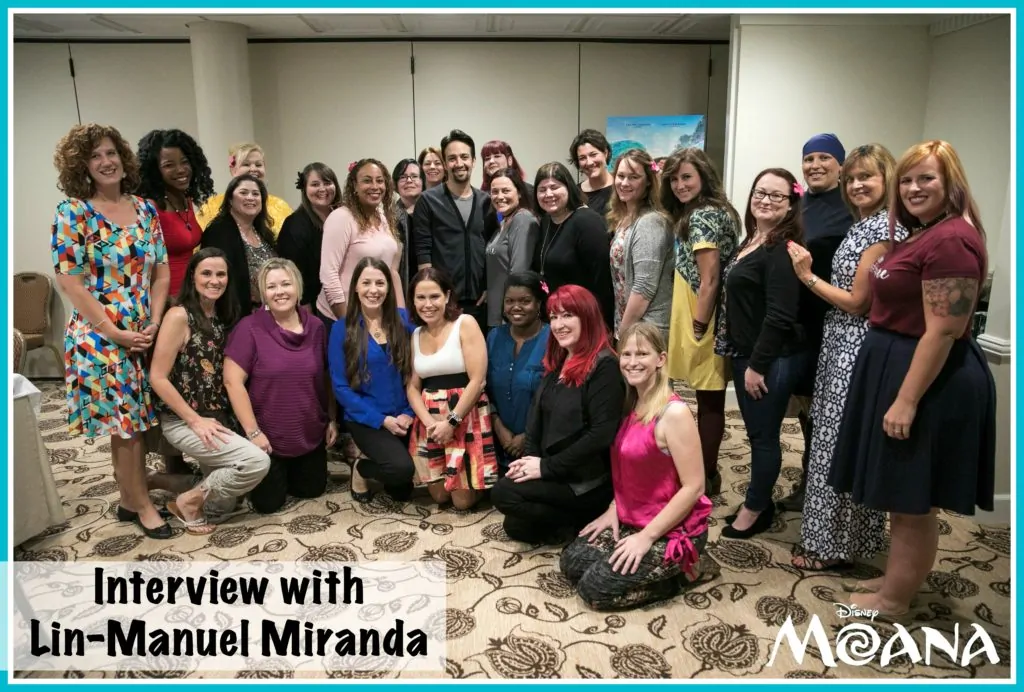 About Moana
"Moana," is about an adventurous teenager who sails out on a daring mission to save her people. During her journey, Moana (voice of Auli'i Cravalho) meets the once-mighty demigod Maui (voice of Dwayne Johnson), who guides her in her quest to become a master wayfinder.
Maui is voiced by Dwayne "The Rock" Johnson, he is a demigod—half god, half mortal that wields a magical fishhook that allows him to shapeshift into all kinds of animals and pull up islands from the sea.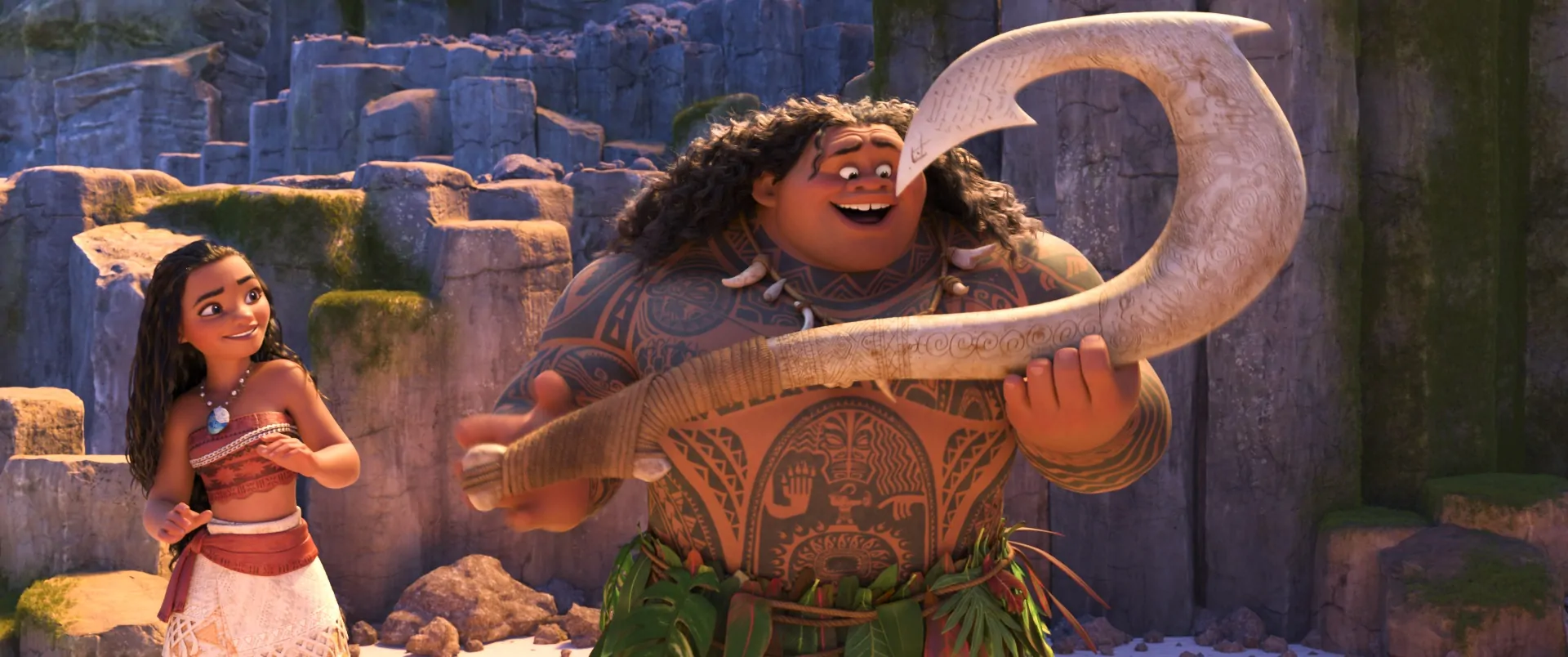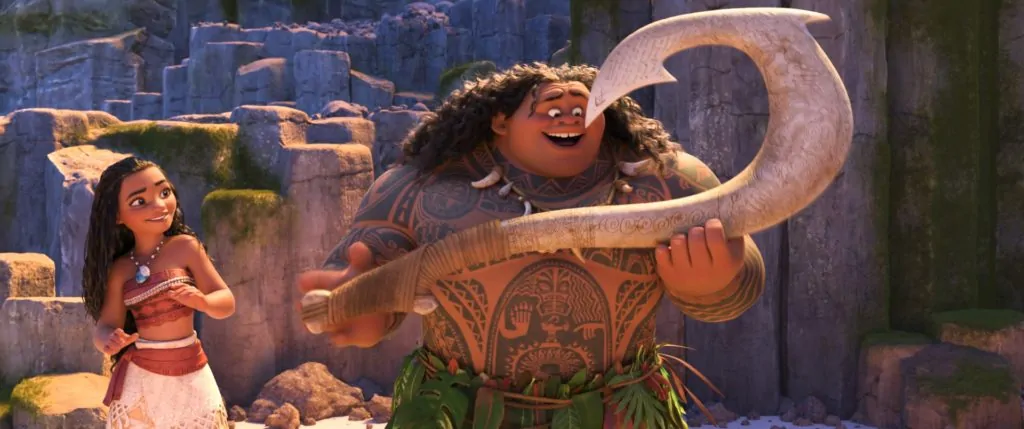 Together, they sail across the open ocean on an action-packed voyage, encountering enormous monsters and impossible odds, and along the way, Moana fulfills the ancient quest of her ancestors and discovers the one thing she's always sought: her own identity.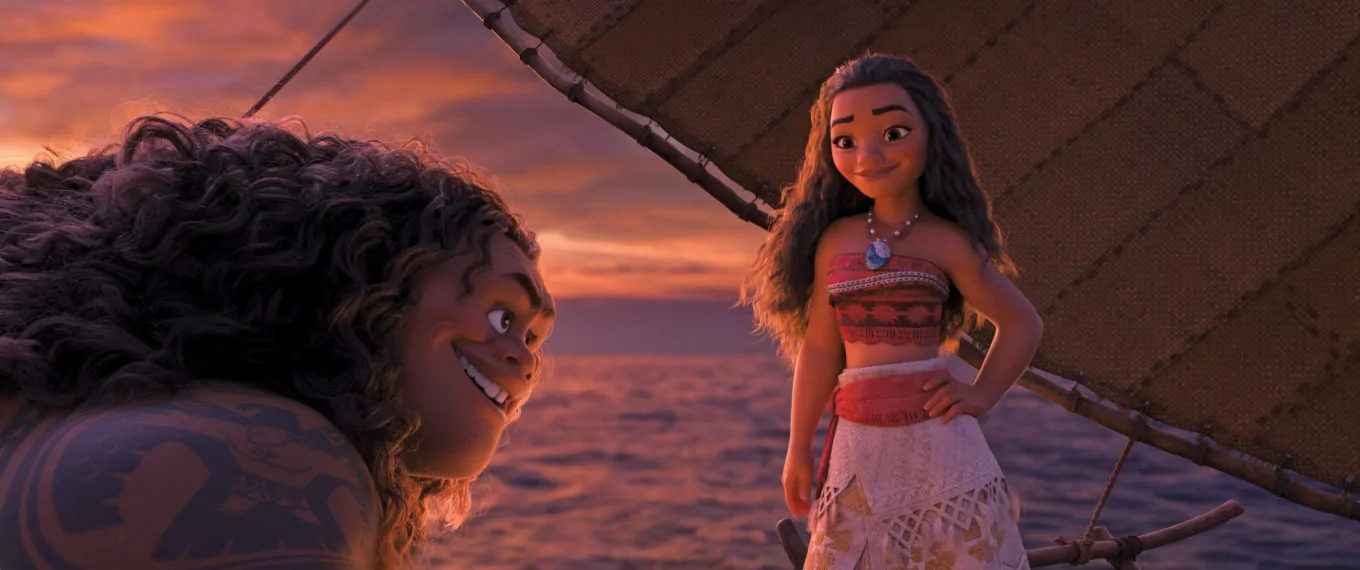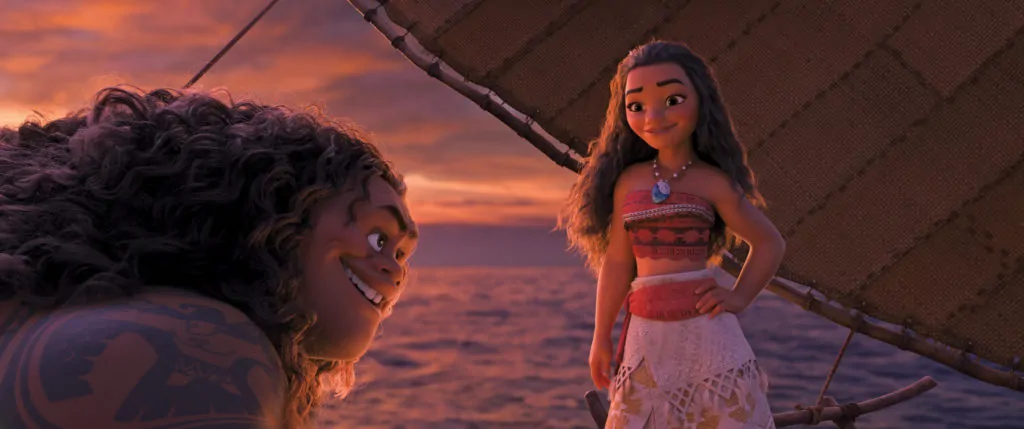 Moana Trailer
MOANA reaches the shores on November 23rd!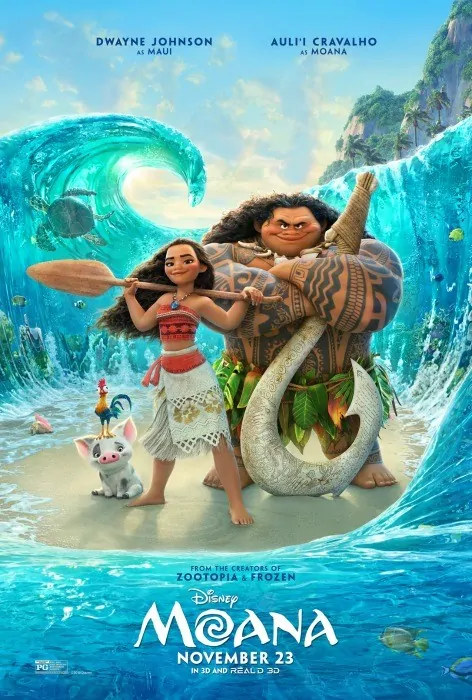 Like MOANA on Facebook, follow on Twitter, follow Disney Animation on Instagram

Visit the official MOANA website
Written by 5 Minutes for Mom Contributor, Dawn Cullo.
All Photo credit to Louise Bishop.