This post may contain affiliate links. Read my disclosure policy here.
Sometimes the simplest things make the best things. Today I'm sharing with you a simple yet delicious breakfast idea using the new Smucker's Fruit and Honey Fruit Spreads. Thanks to Smucker's for sponsoring this post.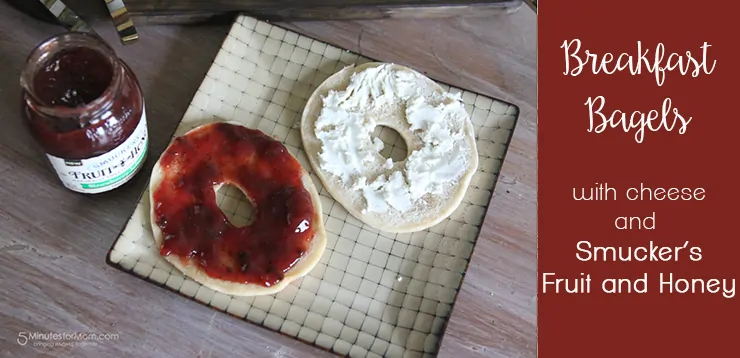 Browsing Pinterest or your favorite recipe website will have you drooling for scrumptious, mouthwatering, and sometimes complicated recipes. And complicated recipes can be such fun to make.
But sometimes you need simple. You need easy ingredients and simple instructions. You can have a delicious meal without having to use complicated ingredients or difficult instructions to follow.
Smucker's sent me their Fruit and Honey Fruit Spreads and let me just say. YUM YUM YUM!!! The flavors they sent me were Strawberry Jalapeño and Concord Grape. BOTH were delicious but the Strawberry Jalapeño has a special place in my heart.
I was intrigued by the thought of the combination of strawberry and jalapeño… The fruit spread has just a slight kick to it, perfect for someone who doesn't like really hot spices. I paired it with goat cheese and it was so good! The cheese is so mellow that it's the perfect combination with the kick of the jalapeño.
The concord grape was delicious as well, a lovely classic flavor. I paired it with muenster cheese. Again, perfection! The cheese balanced out the sweet flavor of the grape fruit spread.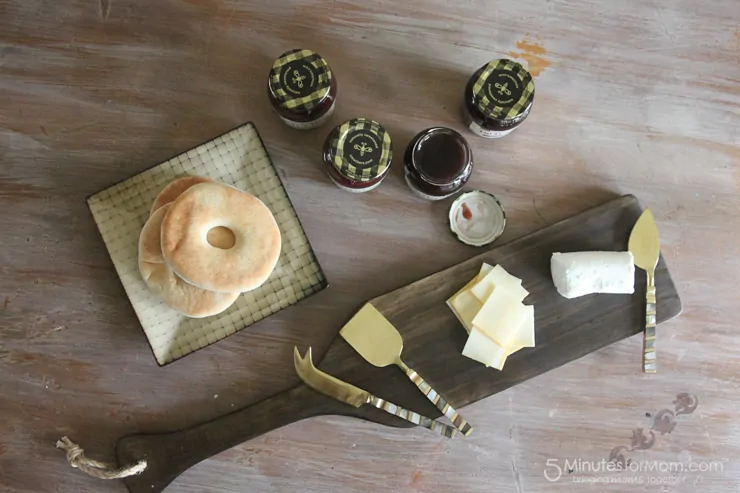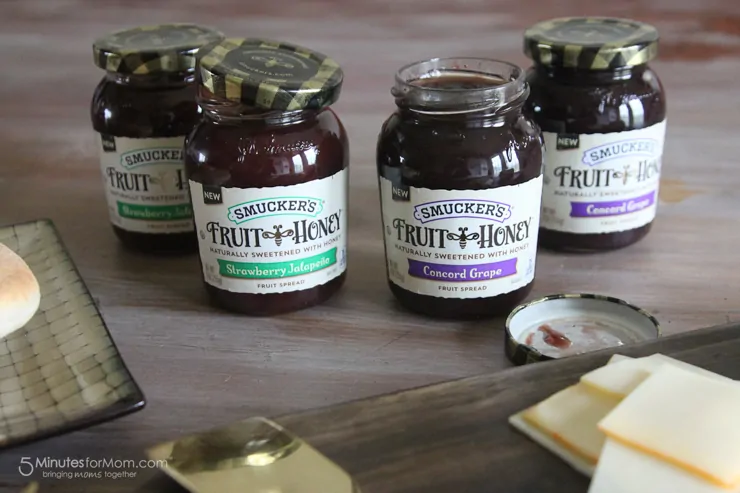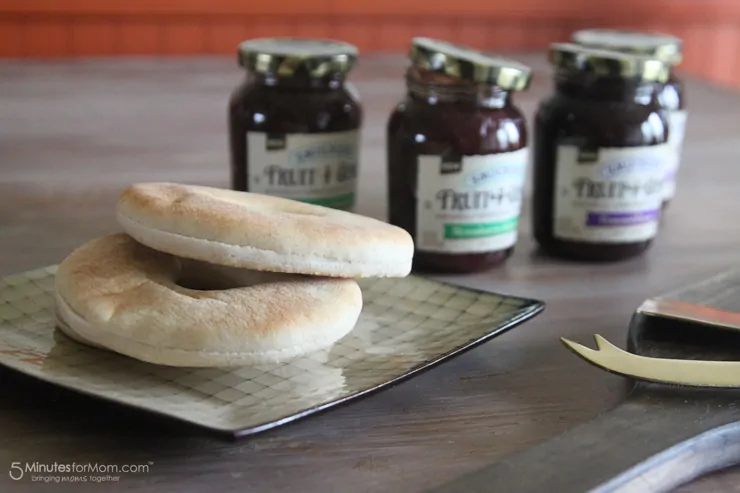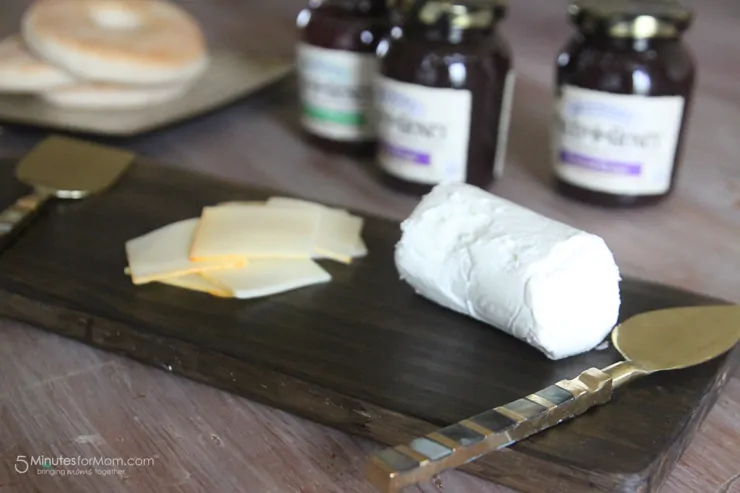 Here's how to make this delicious and easy breakfast.
First, heat a skillet on the stove, and melt a small amount of butter, just enough to give the bagels a nice browning and crispness.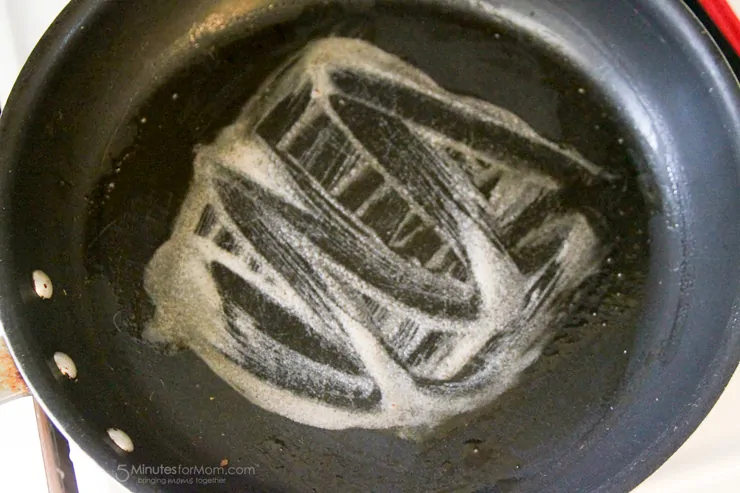 Lay the two halves of a bagel (I used bagel thins) in the hot skillet.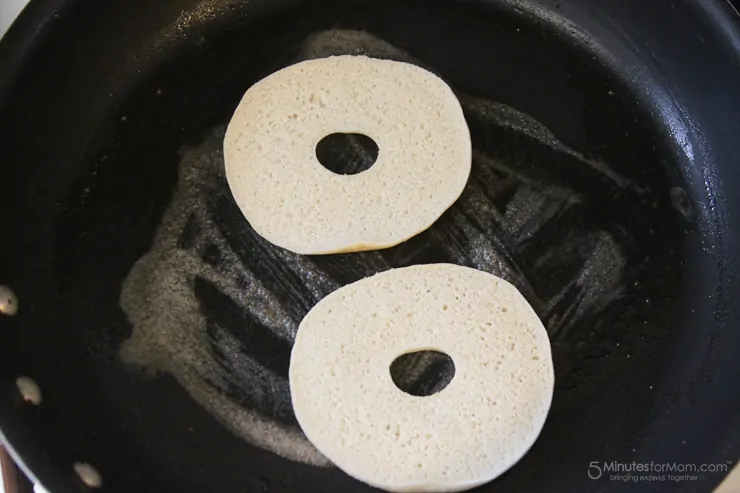 Toast the bagels lightly on each side.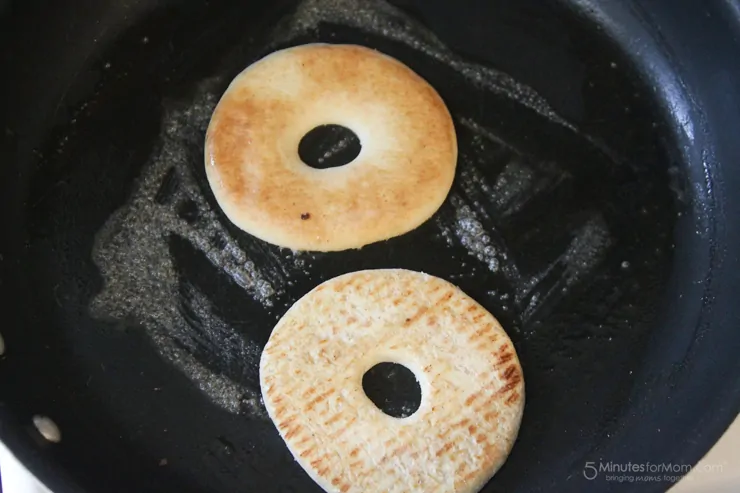 Remove bagels from pan, spread with Smucker's Fruit and Honey Fruit Spread. I paired Concord Grape with Sliced Muenster Cheese….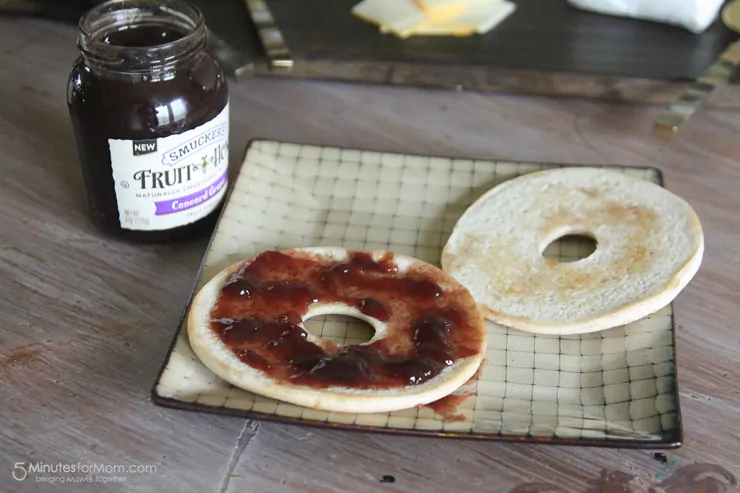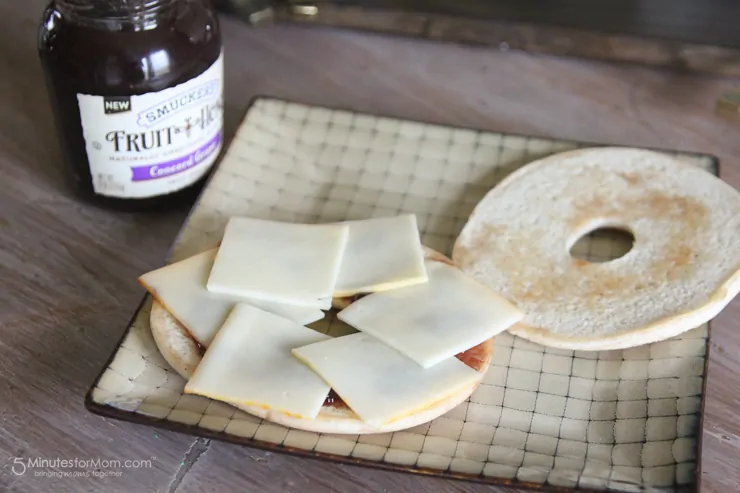 and I paired Strawberry Jalapeño with Goat Cheese.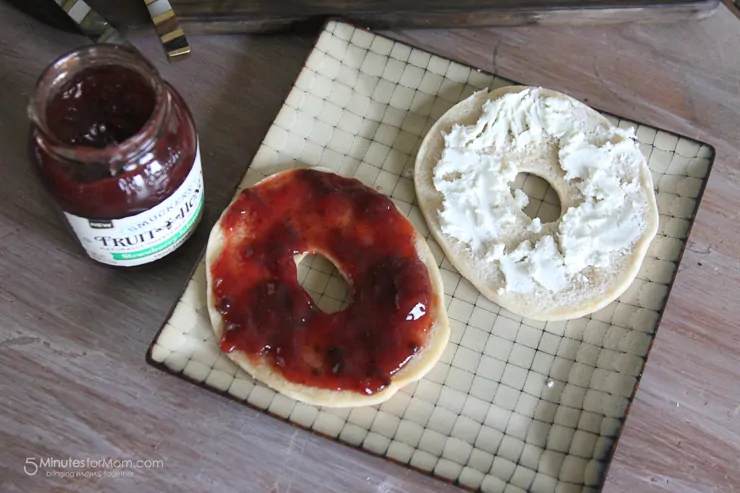 Delicious yes?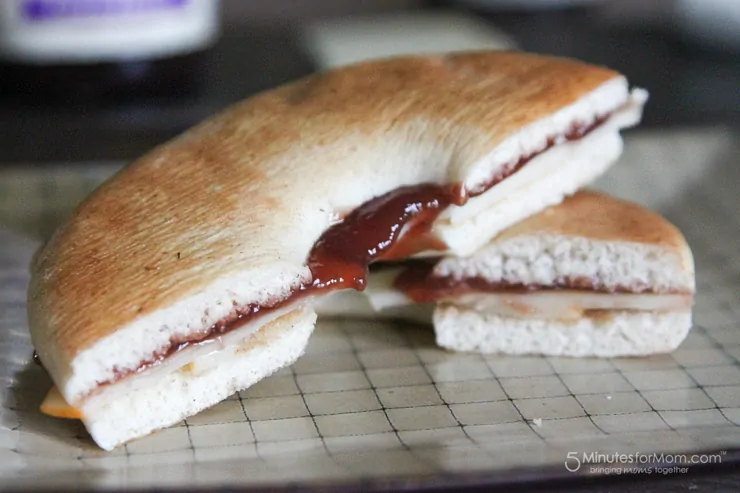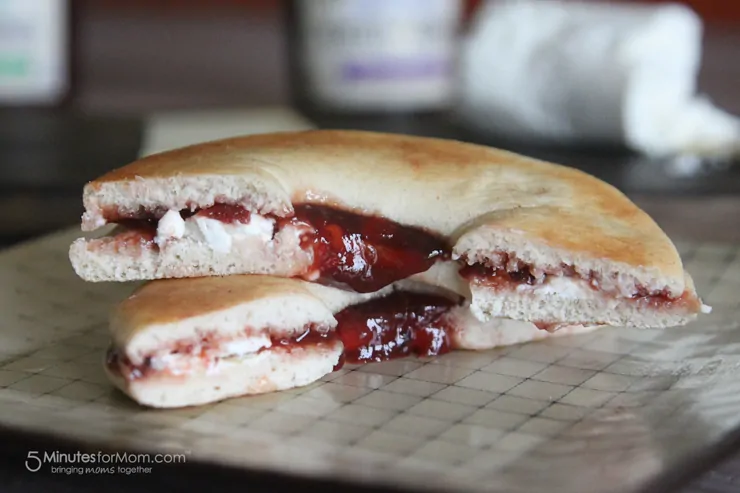 More about Smucker's Fruit and Honey Fruit Spreads
Smucker's Fruit and Honey Fruit Spreads are made with ripened fruit and is naturally sweetened with honey. Simply delicious! They are perfect for complementing your breakfast or they would also be great to dress up appetizers or desserts.
Stay up-to-date with Smucker's by following them on social media.
Facebook | Twitter | Pinterst | Instagram
Pin for later!
Pinning & sharing is SO appreciated!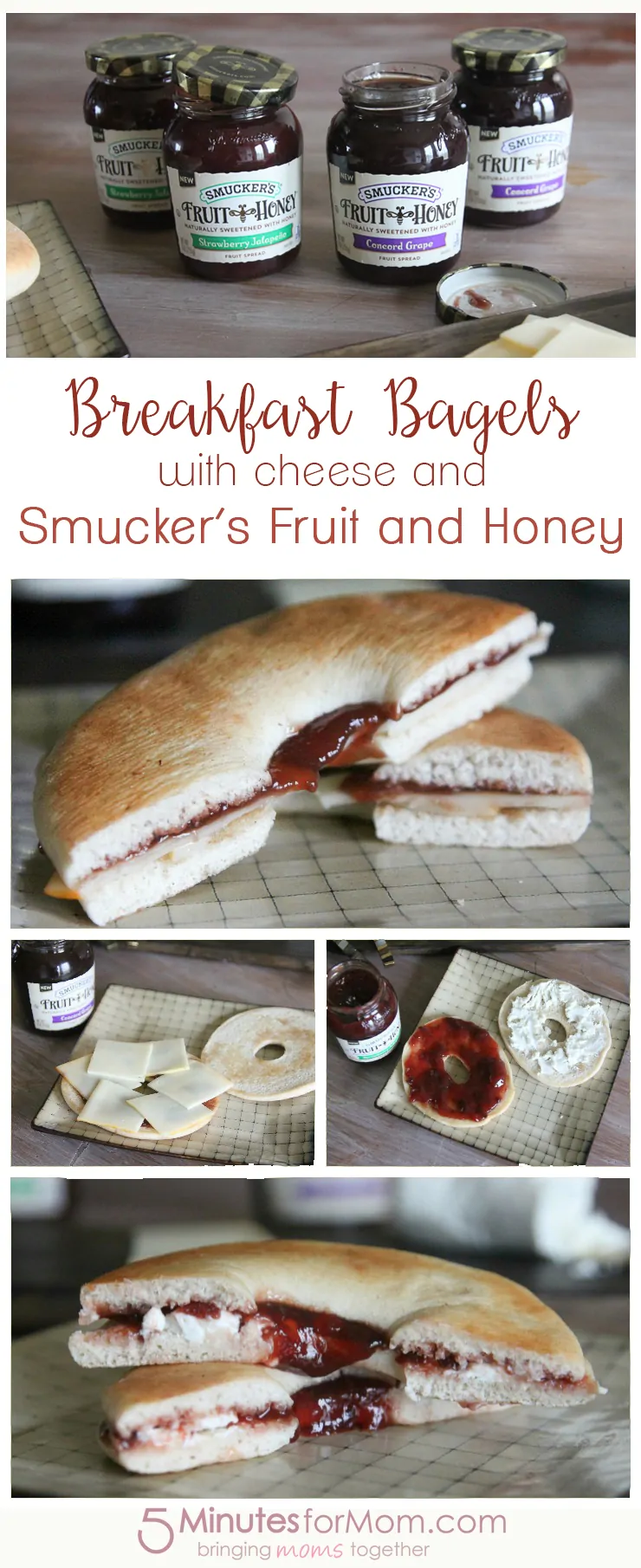 Many thanks to Smucker's for sponsoring this post! All opinions are my own.
Written by Anna Hettick, editor here at 5 Minutes for Mom and owner of Green Eyed Country Girl a blog about food and simple DIY projects. Follow her on Facebook, Twitter, Pinterest, & Instagram.