This post may contain affiliate links. Read my disclosure policy here.
Whether I hit the theaters after lunch when the kids are in school, or go for the typical Friday night date, I love the experience of seeing a movie out in the theater.  I stream a lot of movies at home, but nothing beats the dark and the big screen and the incredible sound of a theater, so I try to treat myself when I can.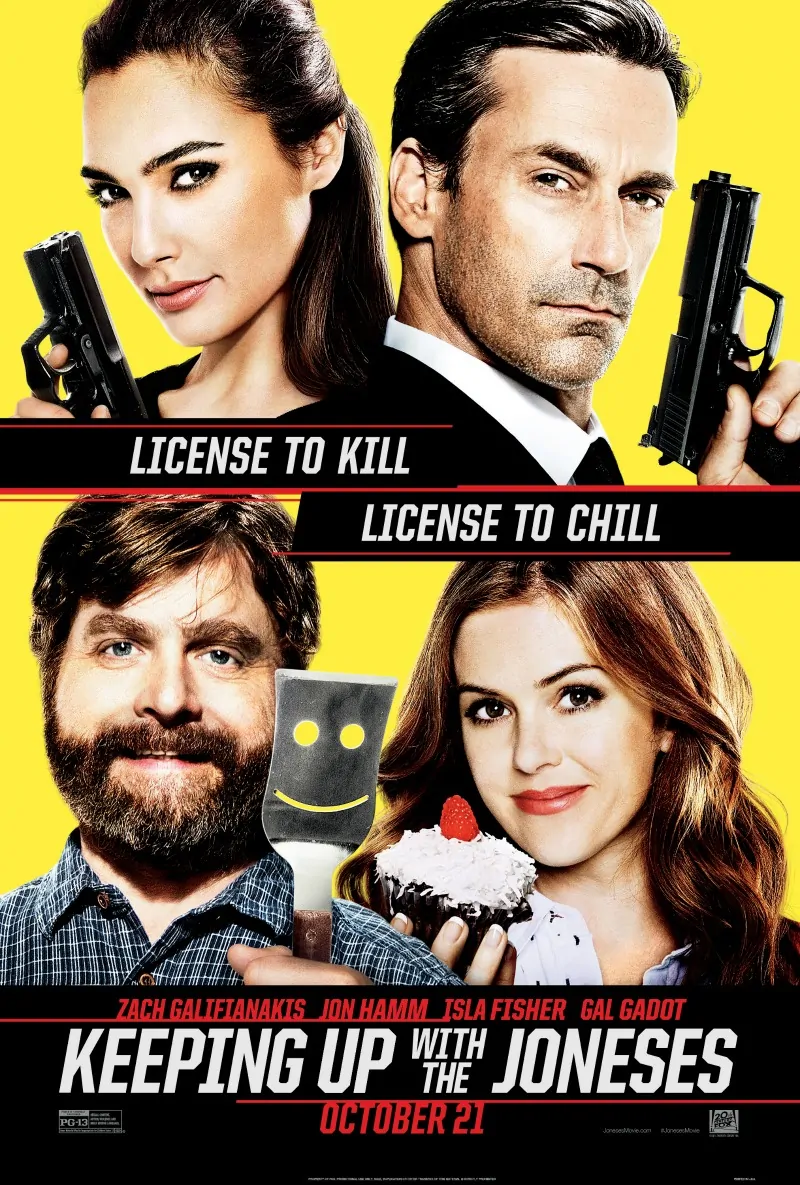 We are teaming up with 20th Century Fox on this sponsored post to offer a giveaway which includes a $100  Visa gift card for a perfect night out, along with an autographed movie poster. Keep reading to find out more about the giveaway and the movie — in theaters October 21.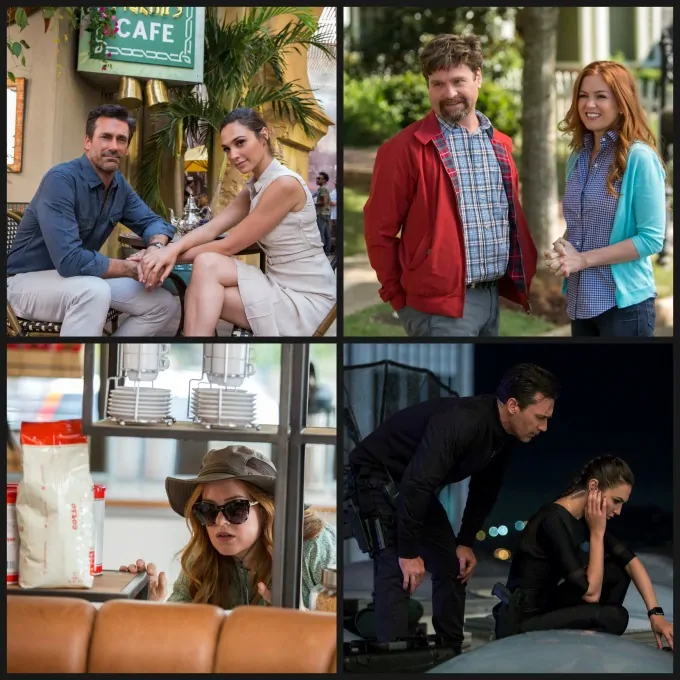 It is awfully hard to keep up with the Joneses, especially if you live next to a perfect couple and you feel extraordinarily ordinary. Looking at the pictures from the movie above, it's not hard to tell which is which.
About the movie
An ordinary suburban couple (Zach Galifianakis, Isla Fisher) finds it's not easy keeping up with the Joneses (Jon Hamm, Gal Gadot) – their impossibly gorgeous and ultra-sophisticated new neighbors – especially when they discover that Mr. and Mrs. "Jones" are covert operatives.
Director: Greg Mottola
Writer: Michael LeSieur
Producers: Laurie Macdonald, Walter F. Parkes
Actors: Zach Galifianakis, Jon Hamm, Isla Fisher, Gal Gadot
Rated PG-13
Visit the Official Site
Like on Facebook
#JonesesMovie
Giveaway

Enter to win a $100 Visa Gift Card and an autographed movie poster.