This post may contain affiliate links. Read my disclosure policy here.
Hello "5 Minutes for Mom" friends, it's Tami here from SincerelyJean.com. When October hits, I absolutely love coming home and smelling the scents of fall. Candles are my favorite things to have in my house during the cold months, but I do not like spending tons of money on them. So, I decided to make my own… And guess what, it was super easy and inexpensive!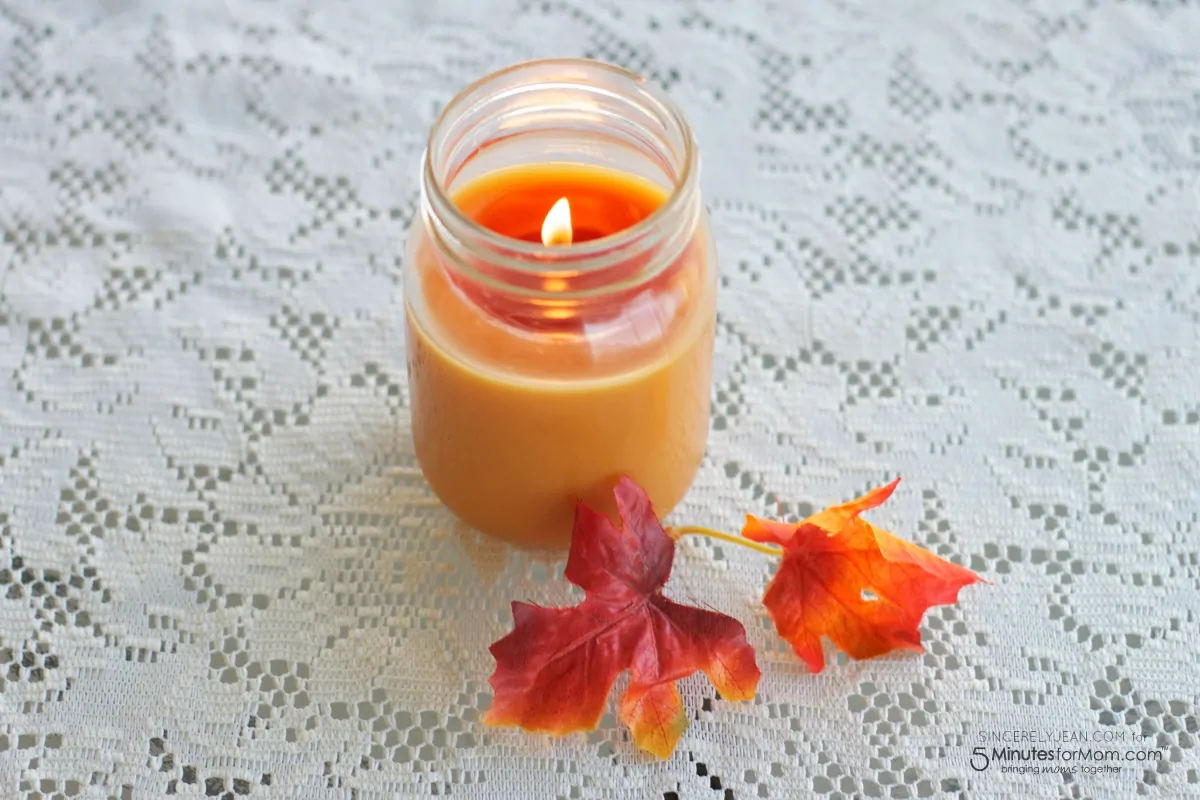 Here are a list of supplies that you will need. It only cost me about $5 to make this candle!
1. Vegetable shortening
2. Glass Jar
3. Candle Wicks
4. Scented/Colored Wax Cubes
5. Metal nut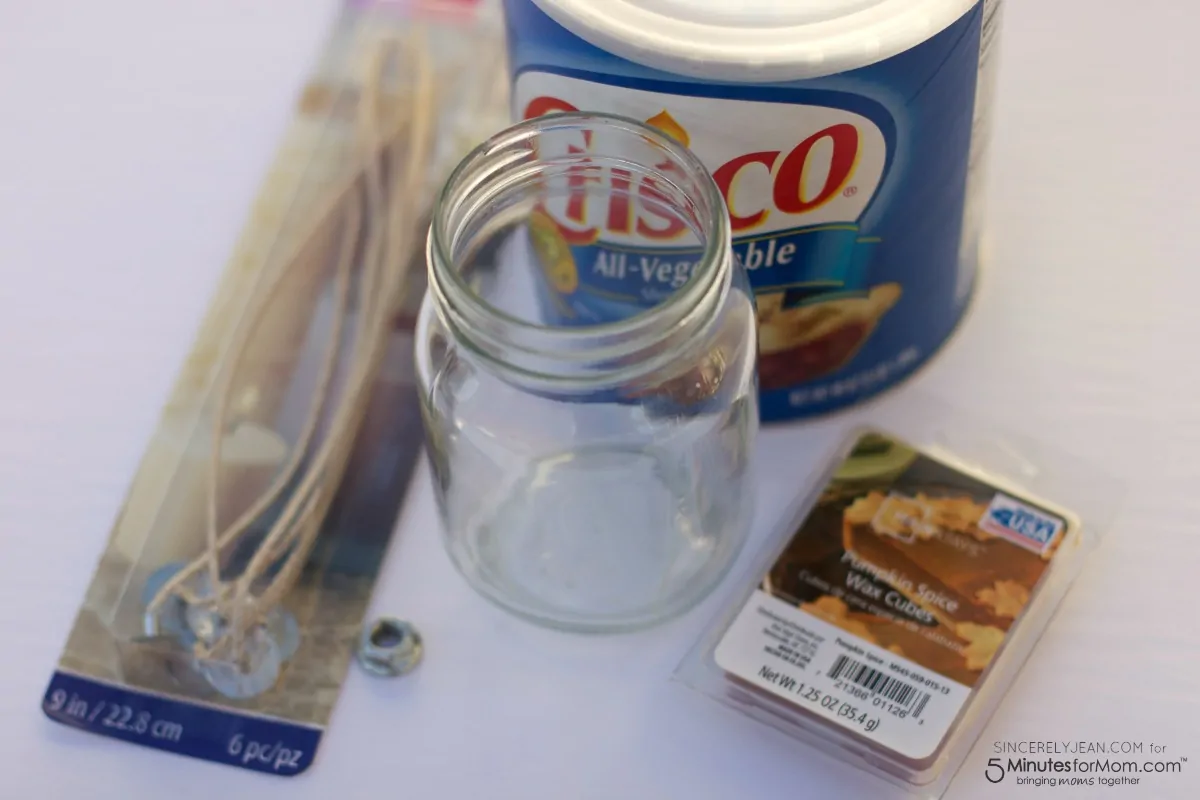 Here are the simple steps to follow…
1. Fill the jar with shortening and wax cubes, but leave about 1″ space in the top of the jar. My wax package came with about 6 small pumpkin spice cubes. The cubes were orange, so it was perfect for my candle.
2. Melt in microwave for 2 minutes.
3. Pour a small quantity of the melted liquid into a separate container. Pour enough where the height would go down about .5″.
4. String the metal nut onto the wick. This will make the wick heavier and easier to place. Drop the wick into the center of the candle.
5. Wrap the top of the wick around a pencil or popsicle stick. This is going to help the wick to remain straight while the wax sets/cools. You may need to duck tape this down.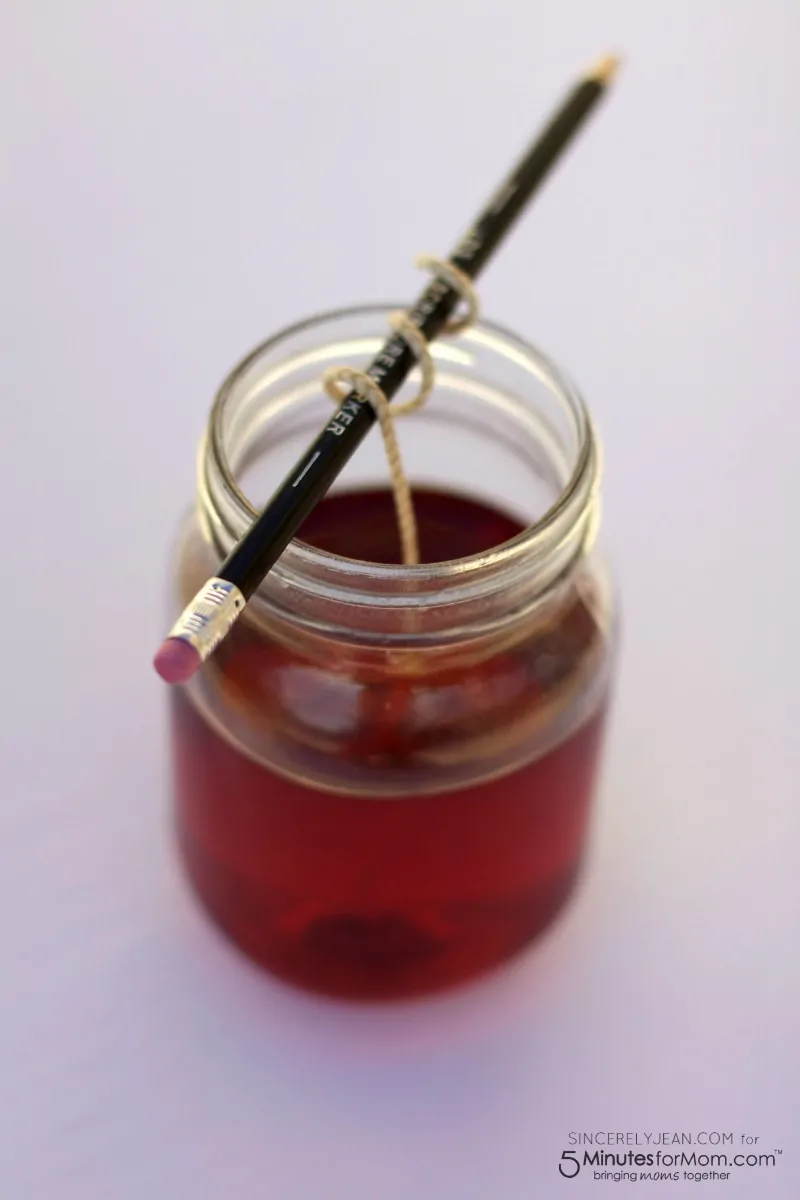 6. Let cool for 2 hours.
7. Make your second pour. (Now, if you are satisfied with the surface of the candle, you can remove this step. However, many times there will be a sink hole in the top.) The wax that you had set aside previously, microwave it for 1 minute. Pour this into the candle, making sure that you cover the whole fill line.
9. Let cool for 2 hours.
Tip: I tested this in the freezer and fridge to speed up the cooling process. It does work, but you may see cracks. You only need about 30 minutes in the freezer and an hour in the fridge.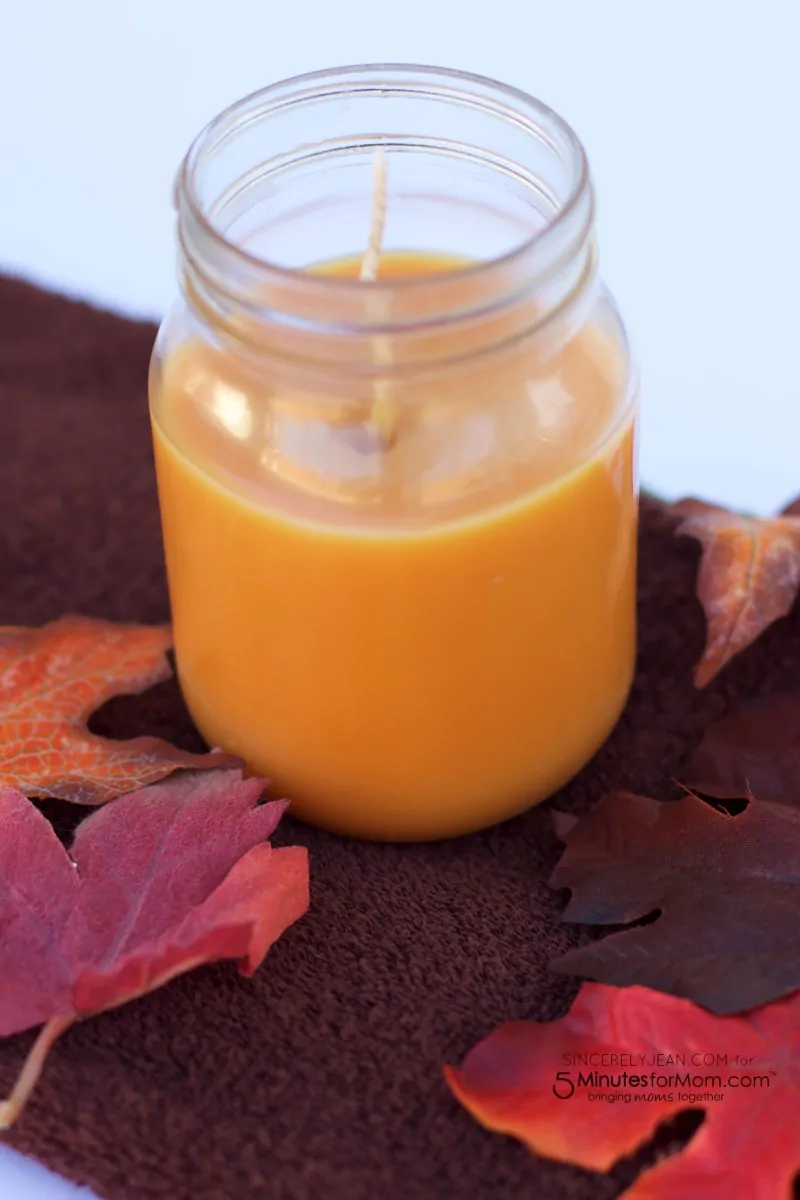 We hope that everyone is having an amazing Fall. We hope that you experiment with all of the fall scents including: pumpkin, pumpkin spice, cinnamon, apple, caramel, vanilla, cranberry, pecan, pumpkin pie, cider, and more. Also, please always remember, that with any candle, never leave it unattended while it is burning.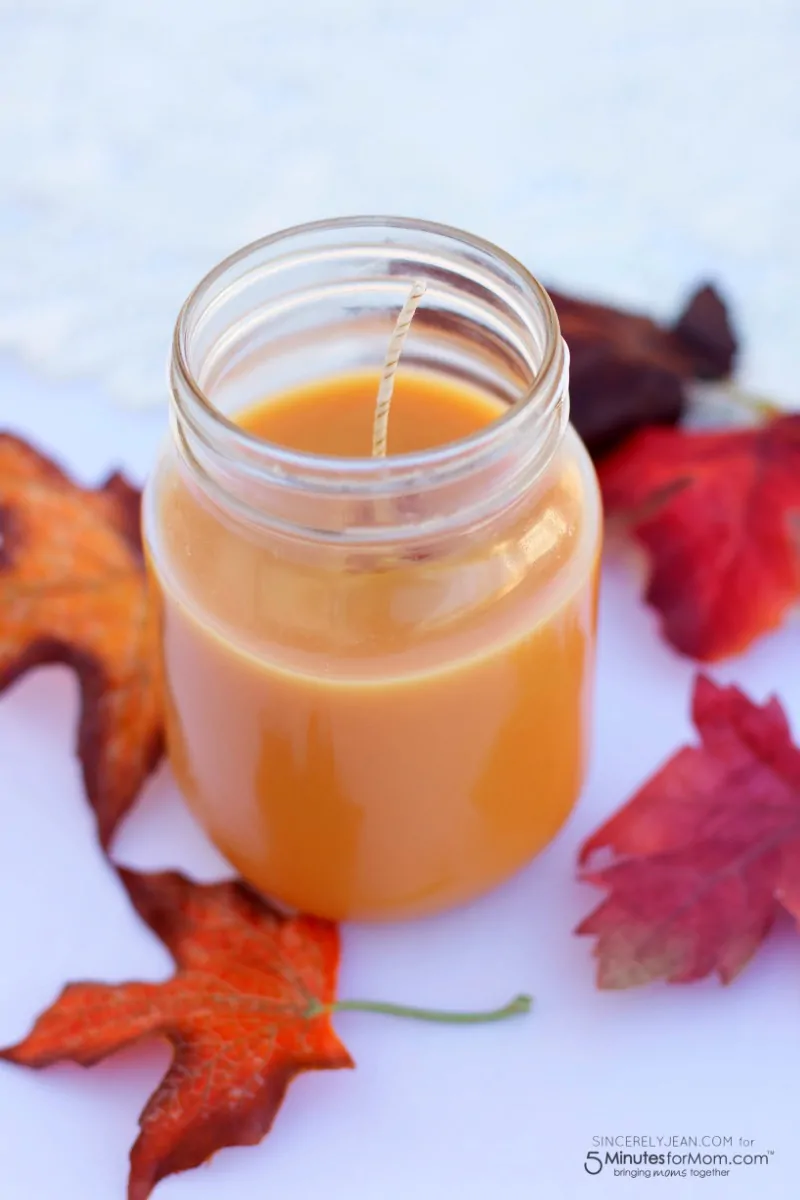 We also think that you will love the Sincerely Jean FREE ecookbook with 30, 5-Ingredient recipes HERE
Also, if you have ever thought about starting a blog, you need to read the Sincerely Jean HOW TO article.
Written by 5 Minutes for Mom contributors, Shari Jean, Tami Jean, & Patti Jean. We are three sisters who share helpful DIY projects, recipes and style tips on our blog SincerelyJean.com to help women make time for themselves and for their "sistas".
Pin it for Later