This post may contain affiliate links. Read my disclosure policy here.
Disney/Pixar invited 5 Minutes for Mom contributing blogger Dawn Cullo to Monterey, CA to attend the Finding Dory media trip. Dawn's expenses were paid for the trip but no other compensation were paid and all opinions are Dawn's.
While on the Finding Dory press trip to the Monterey Bay Aquarium I had the opportunity to touch a Giant Octopus in the backstage area of the Aquarium.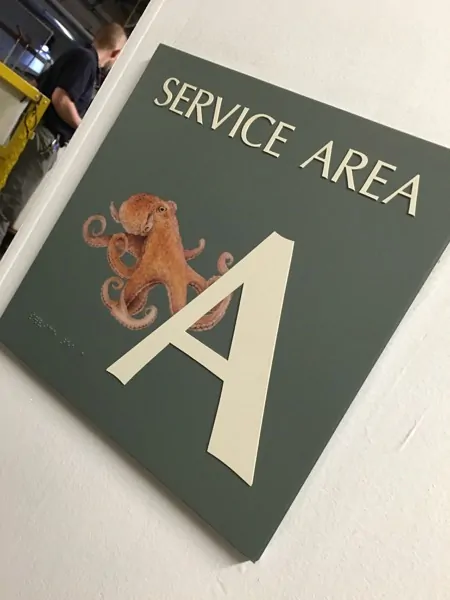 The trainer explained that the Octopus are strong but they are playful. He also said to not be surprised if they reach out of the tank and want to touch us.
He was right!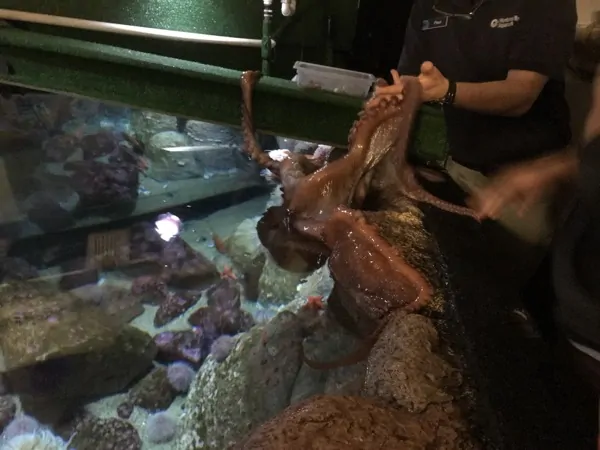 Here is a video of when I let the Octopus touch my arm.
It was a once in a lifetime experience and I am glad that I did it.
Get to know Hank the Septopus
Hank is an octopus—or actually a "septopus": he lost a tentacle—along with his sense of humor—somewhere along the way. When Dory finds herself at the Marine Life Institute, a rehabilitation center and aquarium, Hank reluctantly agrees to help her navigate the massive facility.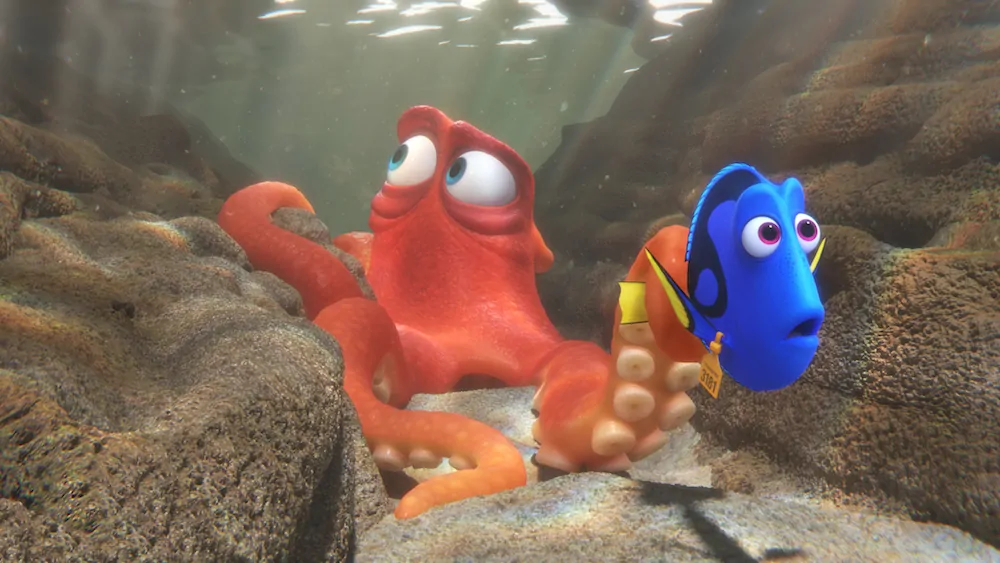 Character Art Director Jason Deamer has been working for Pixar for 15 years. Jason said that designing Hank was his hardest character assignment, but Hank is also on of his favorite characters that he has designed.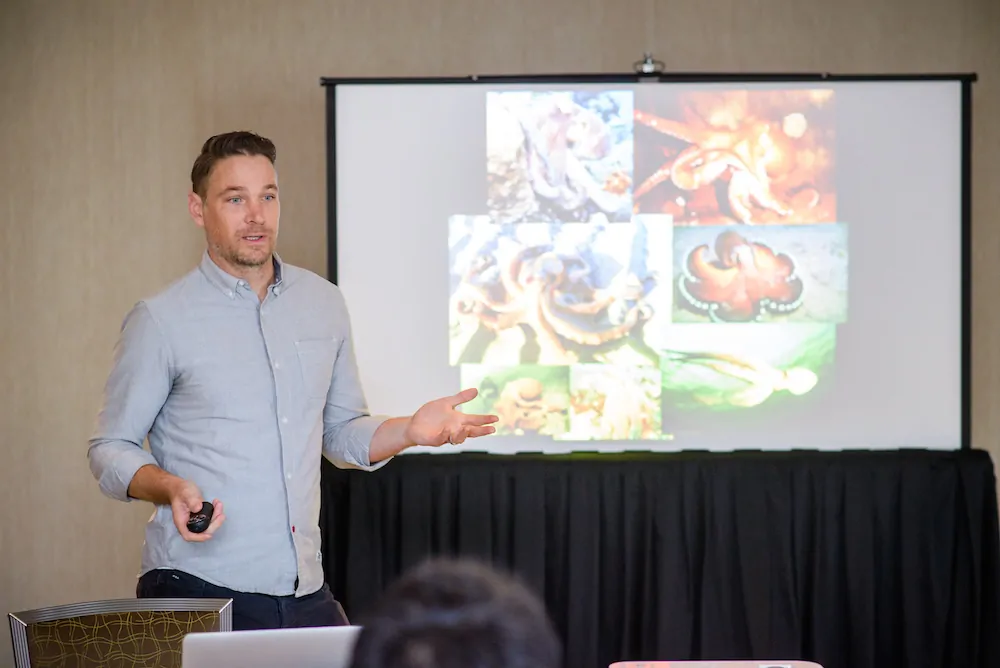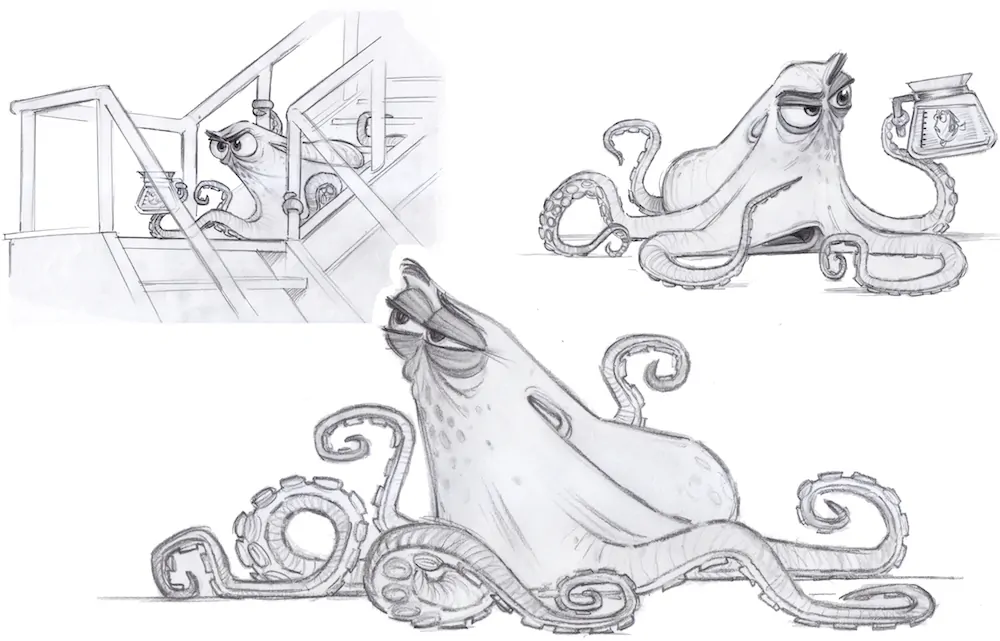 Hank is based on a Cephalopod. These animals are known as the quick-change artists of the ocean. Check out this amazing video from the Monterey Bay Aquarium with some fantastic images of Cephalopods in action.
Jason knew that working with the Cephalopods idea he could make Hank shape shift into many different objects or hide as different things such as a common house plant or change colors.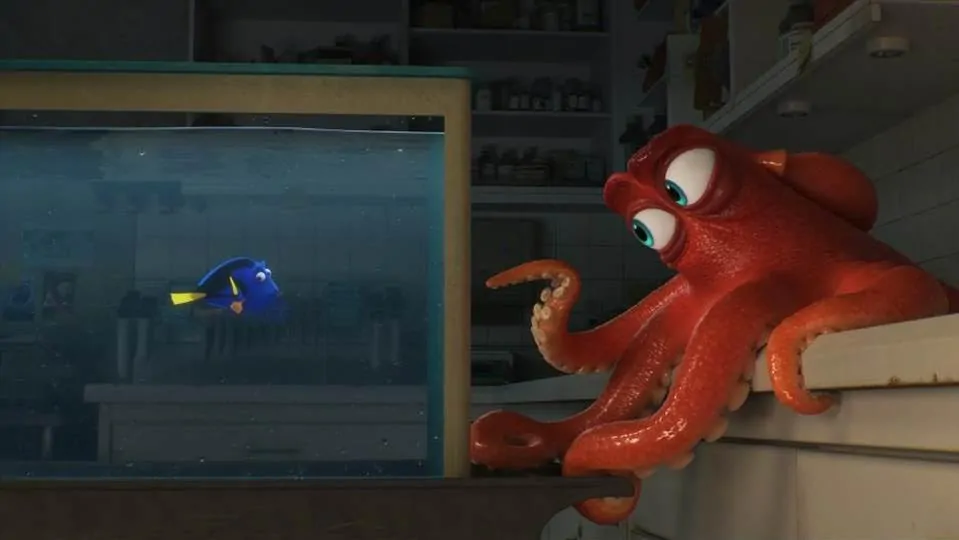 Characters Supervisor Jeremie Talbot shared that character animation is similar to puppetry but done in a digital space. His team of artists were responsible for how Hank looked when squished down and how to make his tricky tentacles move.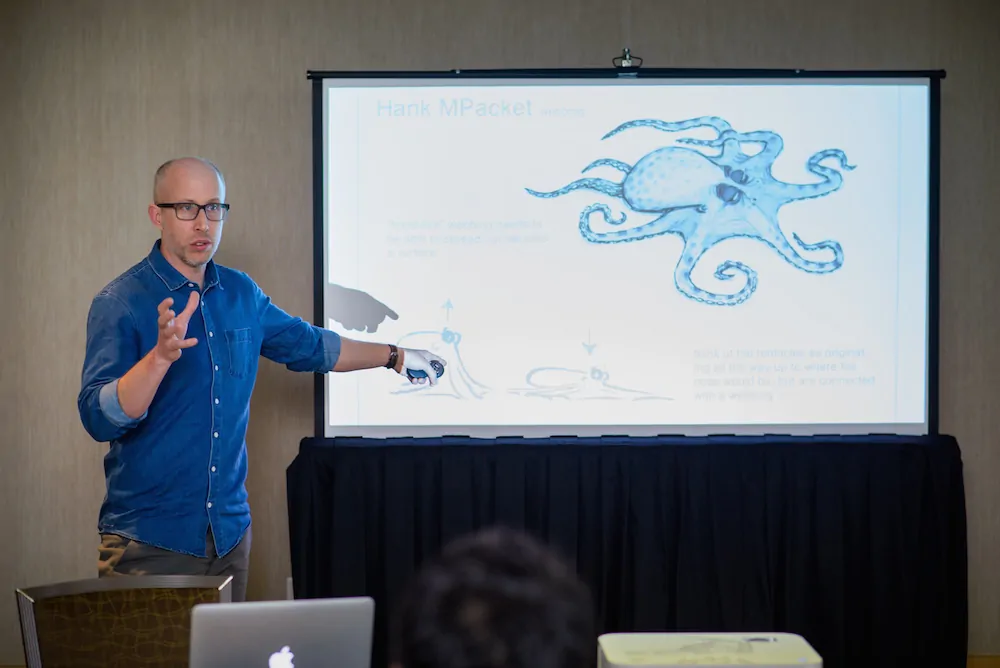 Supervising Animator Mike Stocker explained that his team of animators had to learn how to act like an Octopus. The best way to learn about Octopus movement was to spend time with Octopus.  His team attended "Octopus University" at the Monterey Bay Aquarium and his team went backstage to interact with the Octopus, similar to what our blogger group did.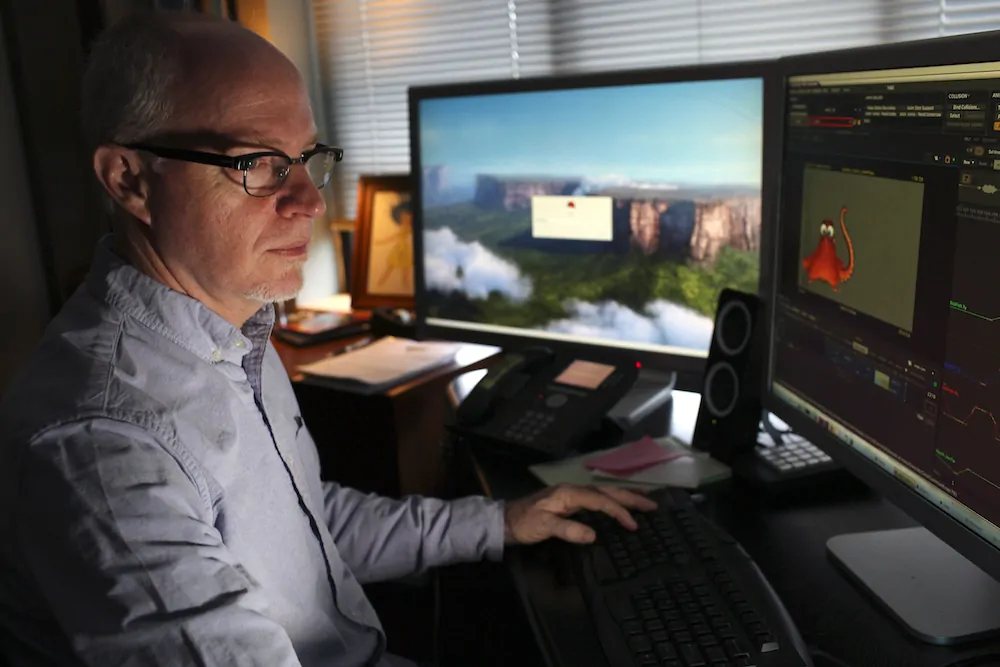 Supervising Technical Director John Halstead's team was responsible for the finishing touches on Hank. They concentrated a lot on the suckers of Hank's tentacles to make sure they were making the correct impressions on objects and how he looked in a variety of environments to make Hank's performance believable and fun to watch.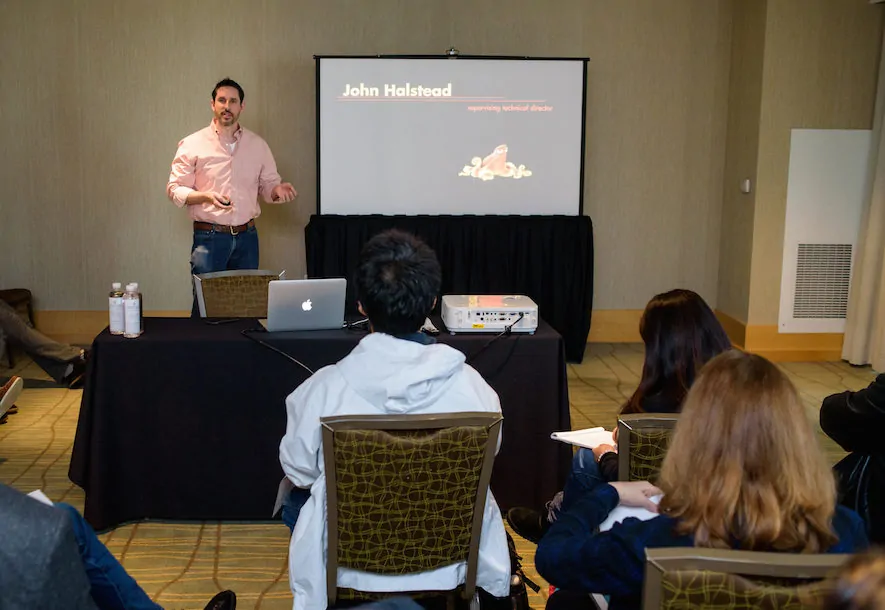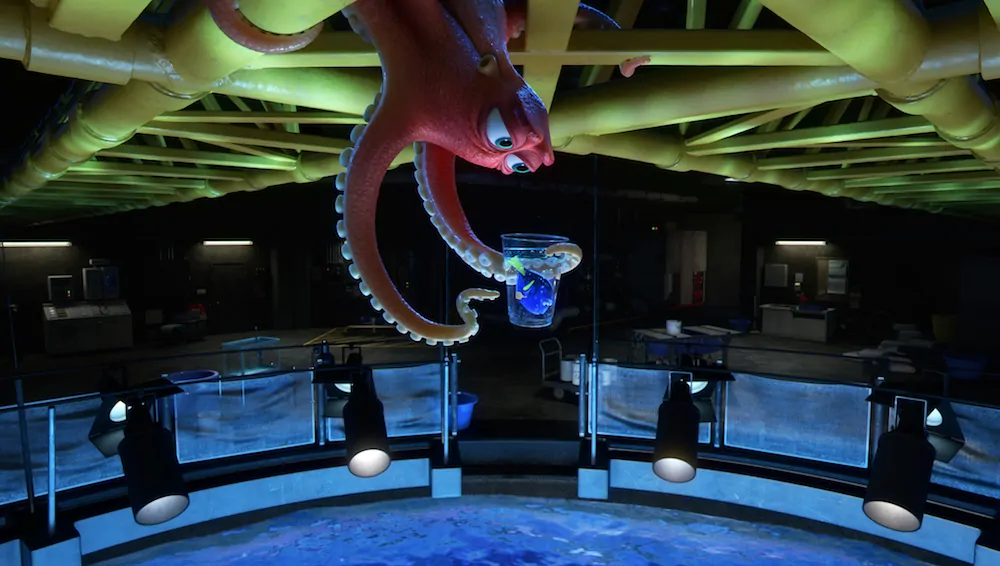 About Finding Dory
Disney•Pixar's "Finding Dory" reunites everyone's favorite forgetful blue tang, Dory, with her friends Nemo and Marlin on a search for answers about her past. What can she remember? Who are her parents? And where did she learn to speak Whale?
Finding Dory features the voices of Ellen DeGeneres, Albert Brooks, Ed O'Neill, Kaitlin Olson, Ty Burrell, Eugene Levy and Diane Keaton.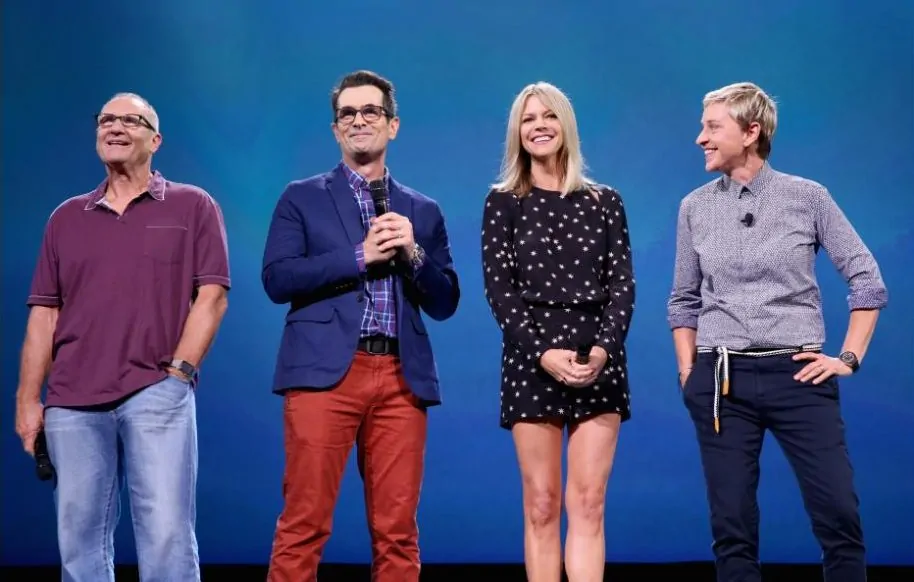 Directed by Andrew Stanton ("Finding Nemo," "WALL•E") and produced by Lindsey Collins (co-producer "WALL•E").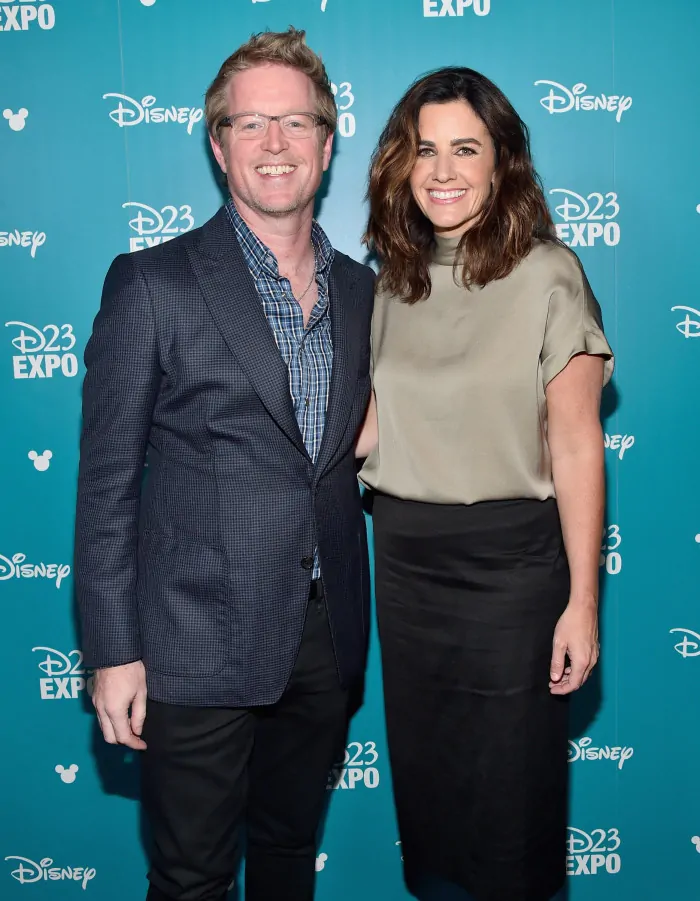 "Finding Dory" Trailer
Like
Finding Dory
 on 
Facebook
, follow on
Twitter
,
Instagram
, 
Pinterest
 and
Tumblr
.
Finding Dory swims into theaters June 17, 2016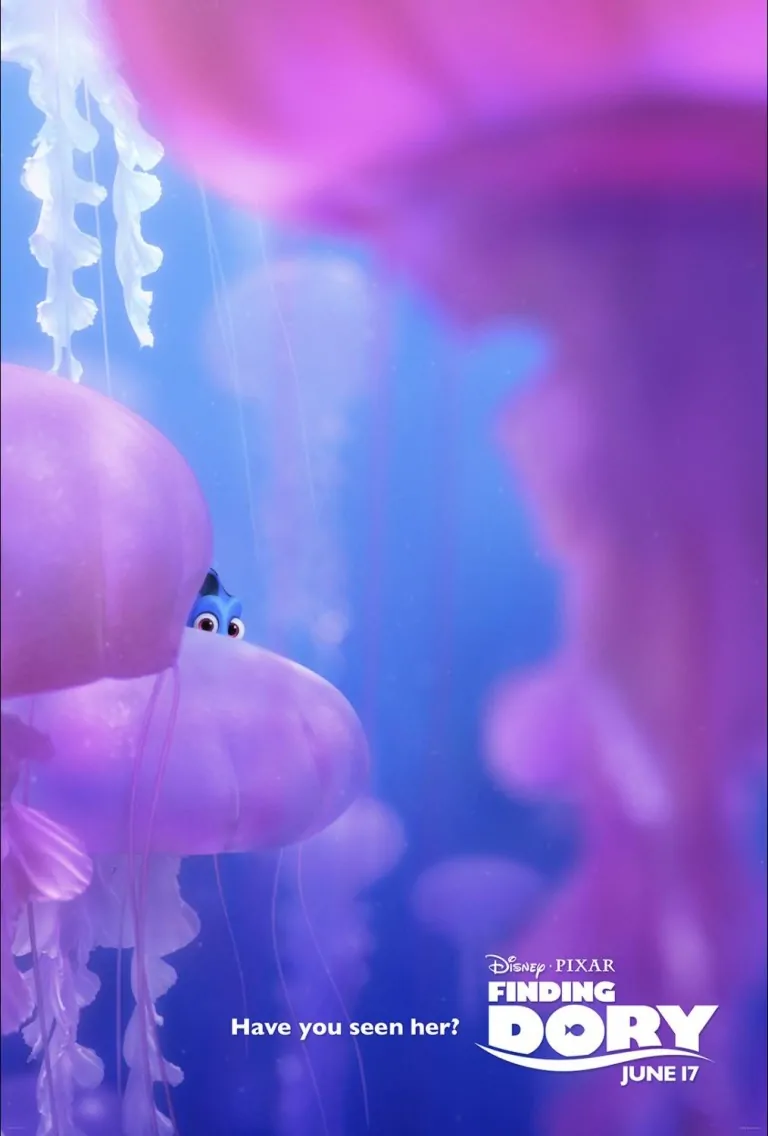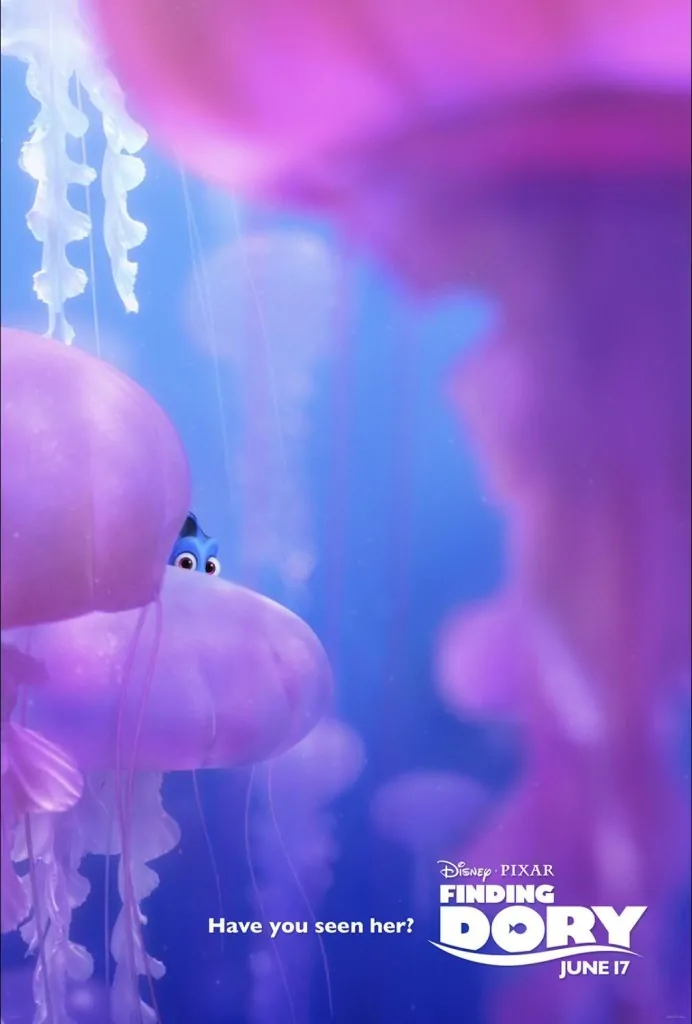 Visit the official site at www.disney.com/findingdory
Written by 5 Minutes for Mom Contributor, Dawn Cullo.