This post may contain affiliate links. Read my disclosure policy here.
We've been honored to have Kelli Stuart blog with us from 2009 through 2012 here at 5 Minutes for Mom. Today, she joins us again to share her inspirational path as a writer. Kelli's first novel launches on June 27th.
I remember being a kid and believing that I could do anything.
I wanted to be an Olympian, an astronaut, an actress, and a teacher. It never occurred to me that those goals were difficult. It really didn't even dawn on me that they would require a lot of work.
I simply believed that I could do anything if only I wished it to happen.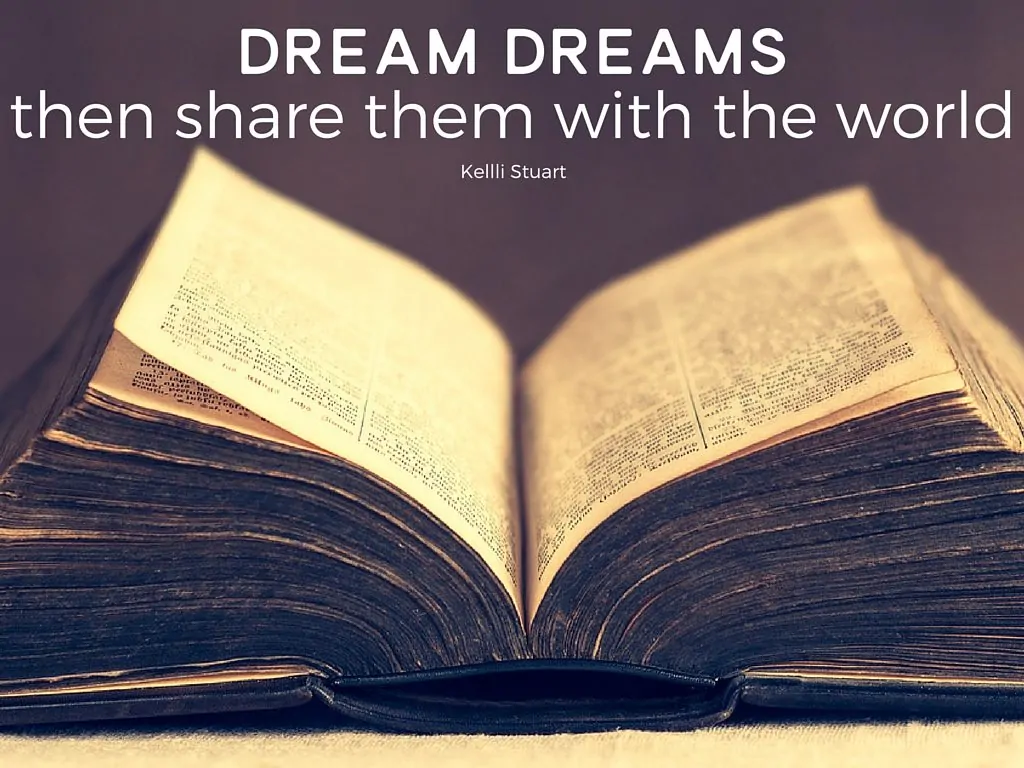 I remember the day a friend told me I would never be a good enough athlete to compete in the Olympics. Self-doubt reigned, and I pushed aside that dream so I could focus on the more tangible pursuits of my heart.

I remember being in Jr. High and realizing that astronauts had to be good at math. I failed 8th grade pre algebra, and as I headed to summer school to retake the class, my dream of touching the moon faded into the recesses of my maturing mind.
I remember babysitting in high school and discovering that being around small children for any length of time left me tired and a tiny bit frustrated. It was then that the dream of teaching relinquished itself to my subconscious.
I remember my freshman year of college, standing on stage as a theater major and finding that while I loved performing, the auditioning left me panicked and angst-ridden. I unfurled my fingers, and slowly let the dream of entertaining the masses fly into the past.
There were many childish dreams that came and went as I grew, but there was only one that stuck with me. It was one that I didn't really expect to win in this battle for my future, but somehow it came out on top.
I dreamed of writing a book.
When I wasn't daydreaming as a child, I was writing. I poured my heart into the pages and pages of my journals, filling them with stories because somehow words just seemed to be a part of my being.
I'd sit high up in the trees, tucked into the corners of the half-finished fort that stood just beyond the line of trees in our Wisconsin backyard, and I'd let my mind dictate to my hand all manner of magic and intrigue.
Writing was my partner, walking me through the death of all those other dreams until I found myself sitting in a chair opposite one of my professors my sophomore year of college.
"Have you ever considered joining our professional writing program?" he asked. And just like that, the future exploded before me. The stories swimming in my head started to unfold, and I saw a path that made sense for the first time.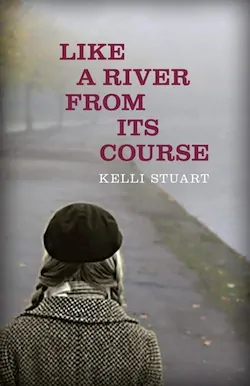 The next semester, I boarded a plane and flew to Kiev, Ukraine for a semester study-abroad. As a Russian minor, I wanted to expand my language skills. Little did I know that the four months I spent in Kiev would solidify my longing to bring stories to the world.
This month, I'll see the release of my first novel.*
Set in World War II Soviet Ukraine, Like a River From Its Course is the merging of my passions. It's the gold medal that I dreamed of long ago, my feet swinging in the trees of Wisconsin.
Following four unique characters as they walk through the dark years of World War II, Like a River From Its Course is more than the imaginative tale of a dreamer. It's based on the true stories of men and women that I met and spoke with at length while traveling Ukraine.
It's the story of Maria Ivanovna, a fourteen year old girl who was snatched from the streets of Kiev and sent to Germany to work in a slave labor camp.
It's the story of Ivan Kyrilovich who was mistaken for a Jew and sent to Babi Yar, the killing ditch where 33,771 men, women, and children were murdered in two days time. He survived by falling into the ditch before the gun went off and crawling out after dark.
It's the story of Luda Michaelevna, a young girl attacked by Germans and left scared, alone, and pregnant. It's her resilience and strength and survival against all odds.
It's the story of Frederick Herrmann, a young German swept up in the tide of the Nazi army, entirely sold out to the ideals he was taught, but wrecked by the outcome of his own choices.

This is a story of hope. It's a story of healing and forgiveness, of redemption and grace in the face of extreme evil. These are stories not told before, and in all my dreaming as a child I could never have imagined that this would be the story I got to tell.
Dear moms, hear me now: Dreaming is a privilege that we cannot afford to relinquish. We must continue to dream, and as the dreams evolve, we move down the paths on which they place us.
Then we take a deep breath, and share those dreams with the world.
Like a River From Its Course is now available for preorder. It releases June 27, 2016 with Kregel Publications. For more information on the novel, and to read what people are saying about the book, visit KelliStuart.com.
*Kelli's affiliate link included
Pin It For Later