This post may contain affiliate links. Read my disclosure policy here.
Rachel here with a quick and easy way you can brighten your month and boost your mood. This post is sponsored, so extra thanks for reading and sharing.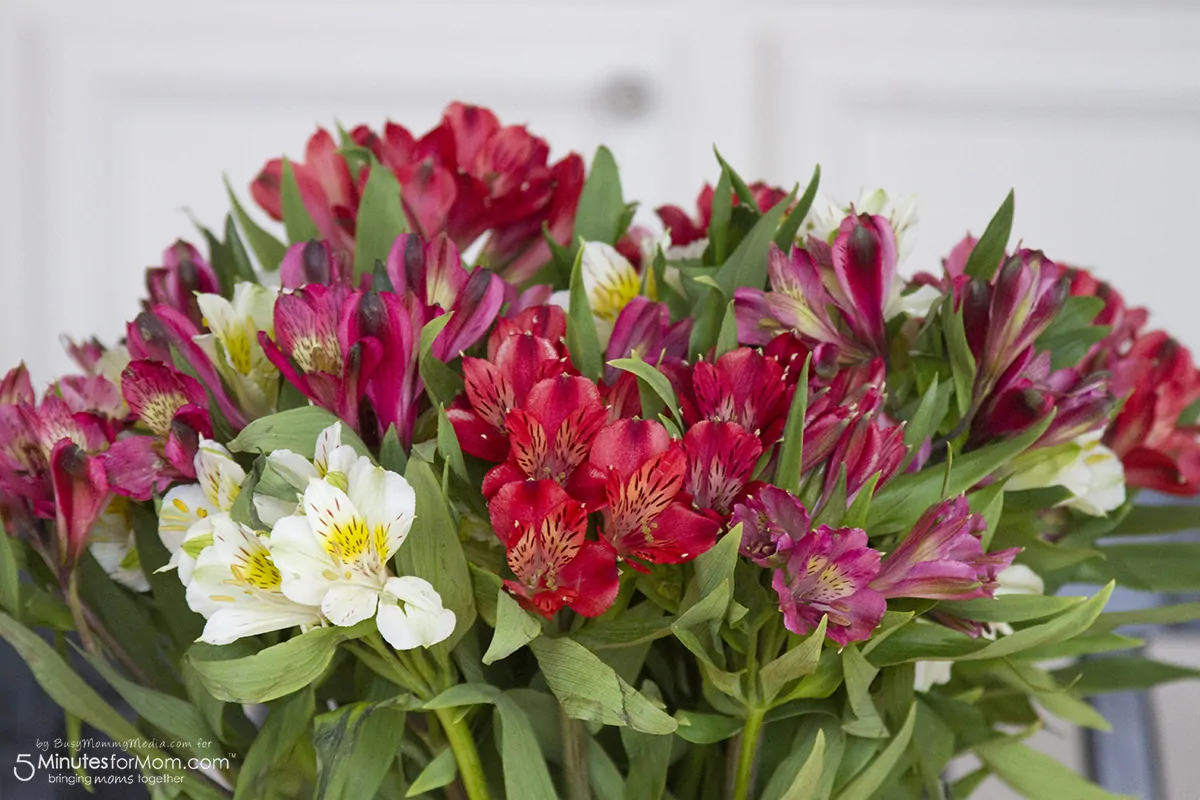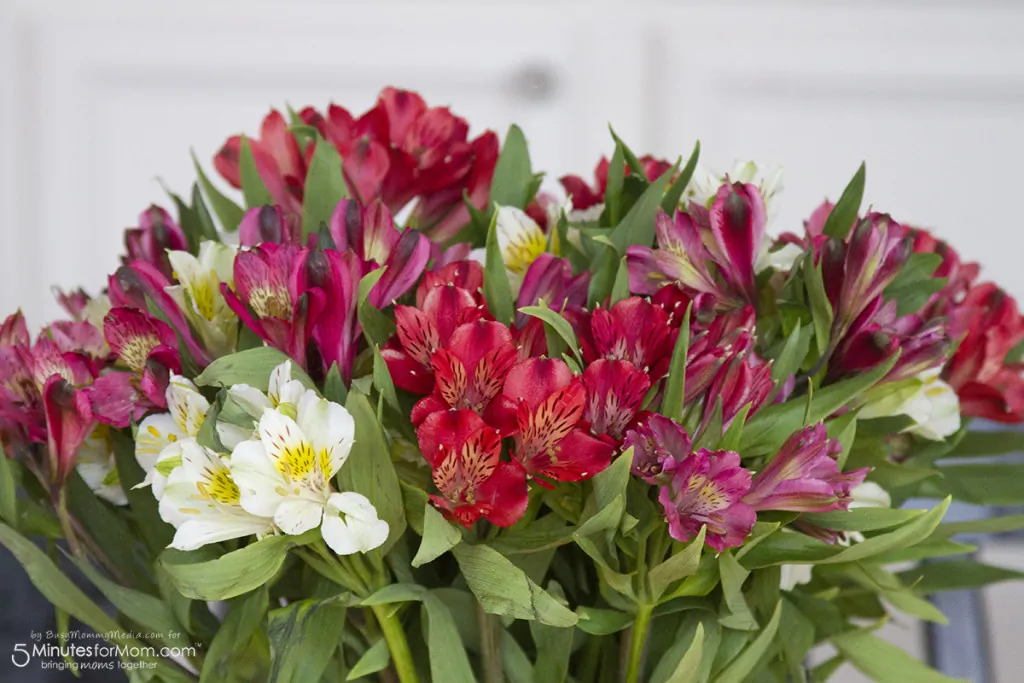 There's nothing like coming home to fresh flowers. It completely changes the mood in your home.
When I first met my husband, he used to buy me flowers all the time. It felt excessive to me. I hated that he was spending money on something that was going to die.
I've changed my thinking over the years and now I love having fresh flowers in my home so I'm much more grateful when my husband surprises me with flowers.
Why the change?
It was all about my perspective. Fresh flowers have come to represent living in the moment to me. It's a reminder that many things in life are fleeting.
When I have fresh flowers in my home it literally reminds me to "stop and smell the roses".

I have to be honest, I really need that reminder most of the time. I tend to rush through life and waste far too much time worrying about things that may or may not happen. Walking into a room with fresh flowers has become my cue to stop and enjoy the moment.
It's been a busy week around here so when I came home to a box from BloomsyBox it made me smile.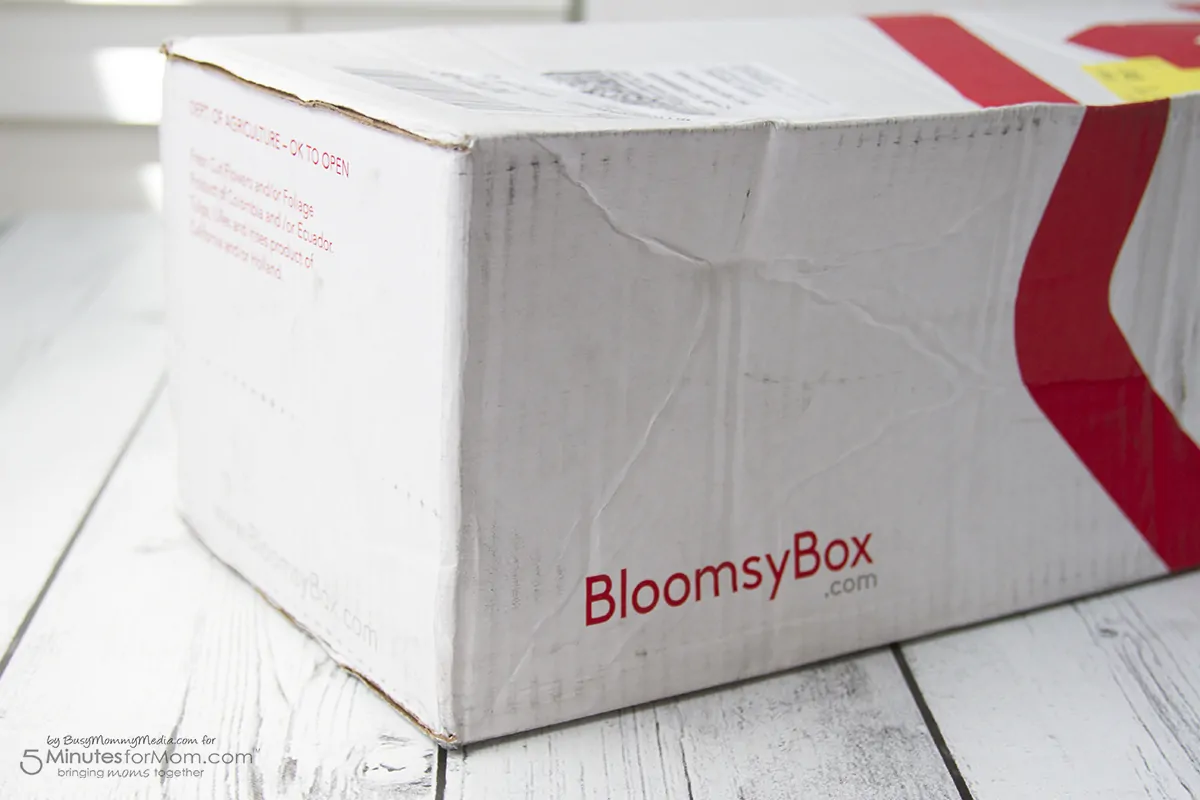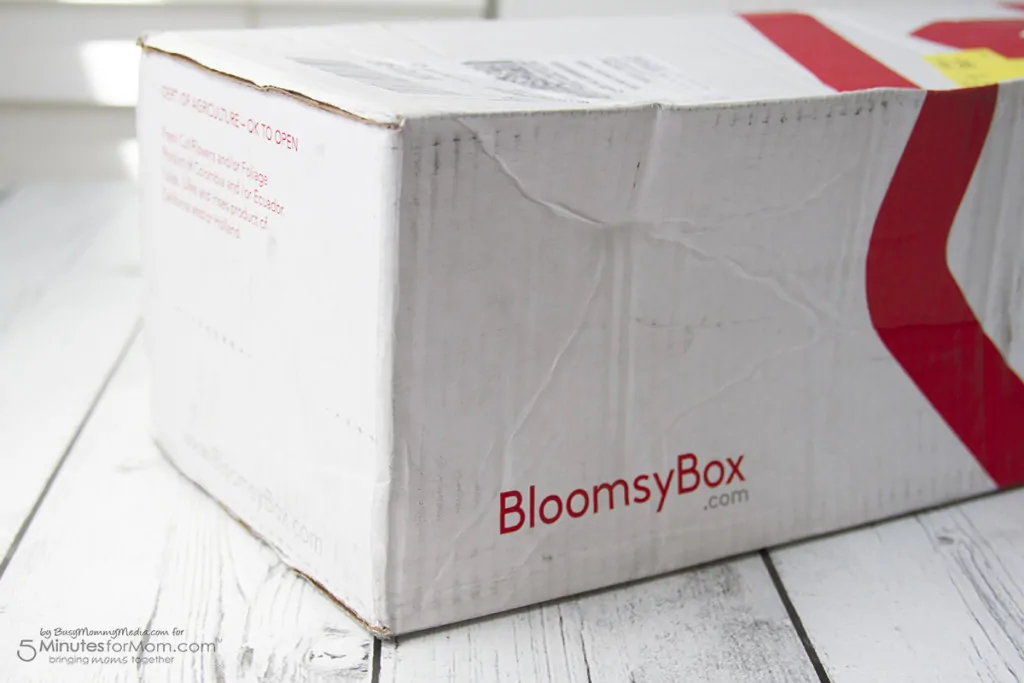 BloomsyBox is an awesome new subscription service that delivers fresh flowers to your door on a monthly (or weekly if you want) basis. Their flowers are shipped straight from the farm so they are very fresh and they focus on finding a mix of unique and traditional flowers.
Their bouquets are all single-variety flowers and there's something so simple and beautiful about that.
My bouquet came beautifully packaged. The flowers weren't blooming yet so I knew I would get to enjoy them for a while.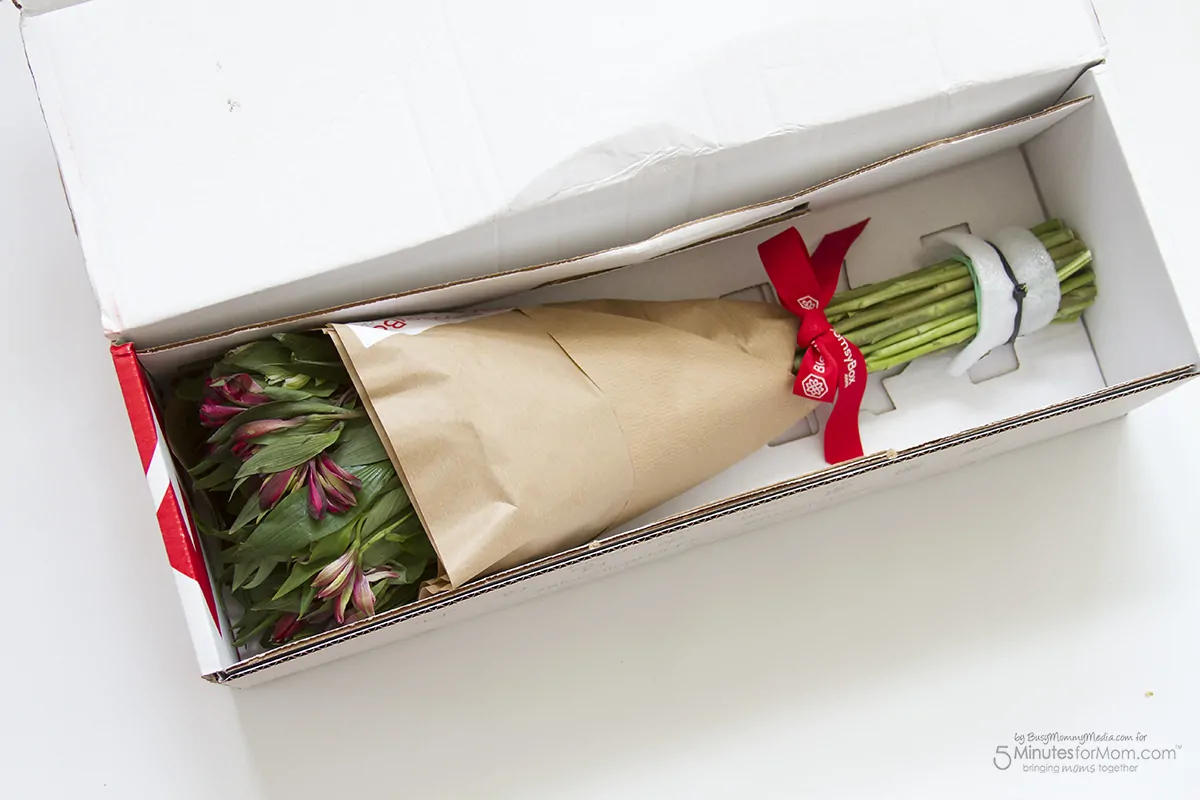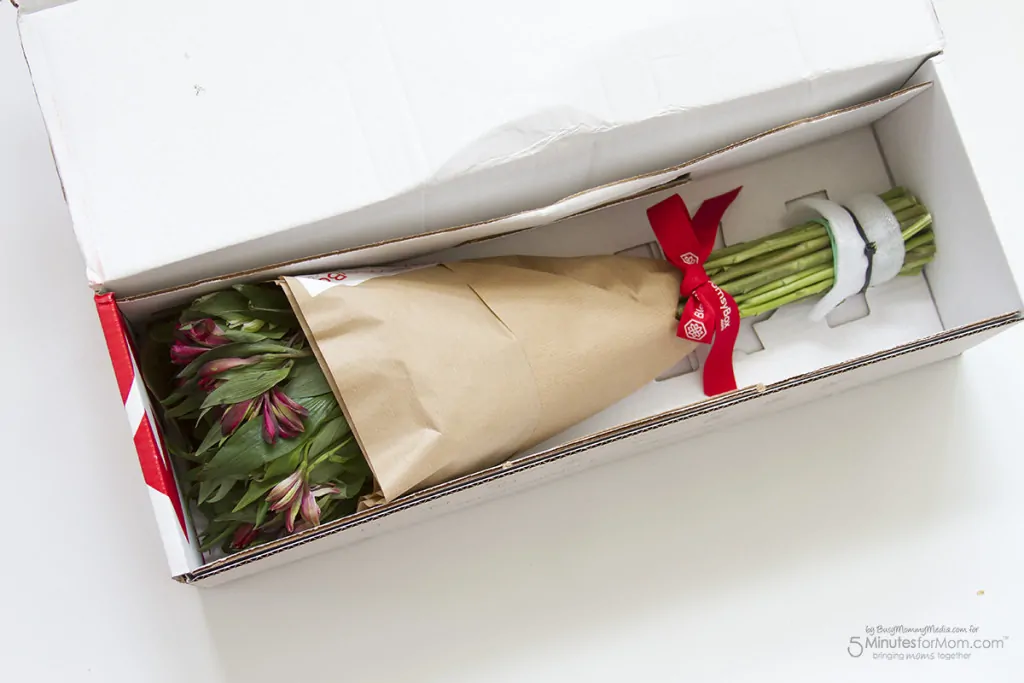 Opening up my bouquet completely changed the rushed and slightly overwhelmed mood I'd been in. It was such a nice treat after a long day.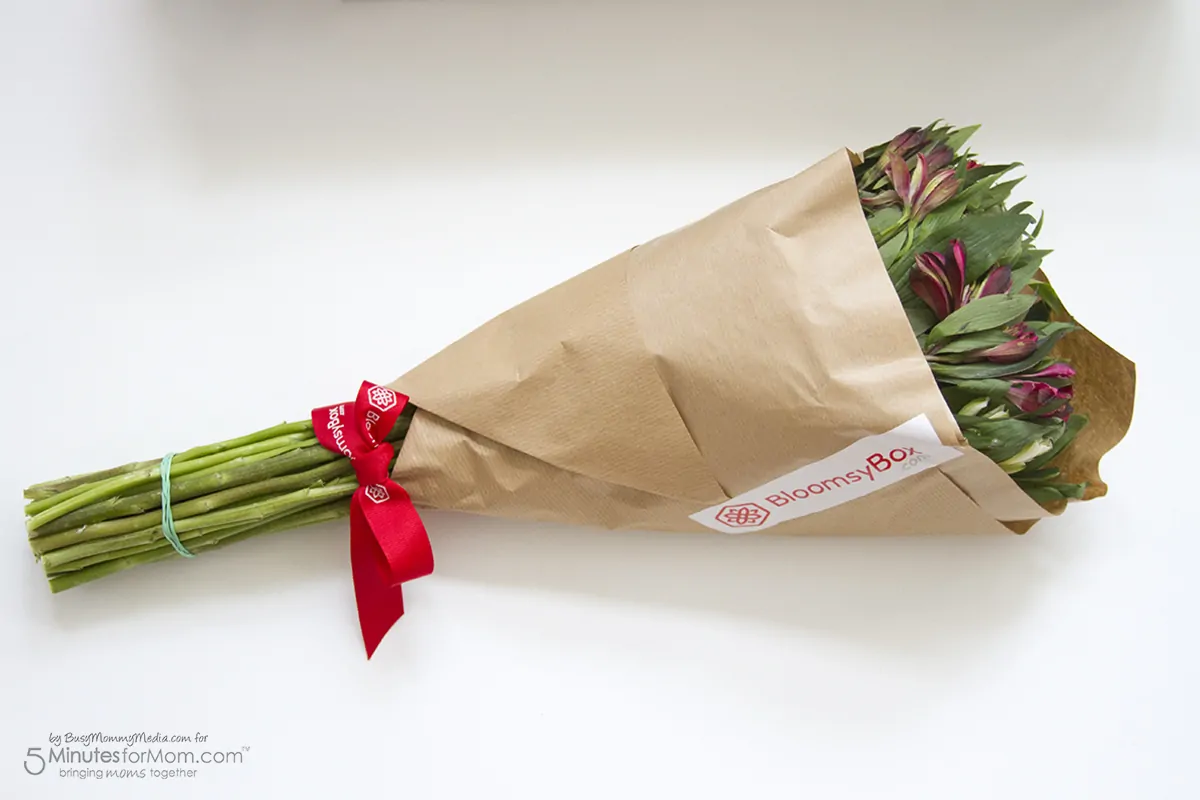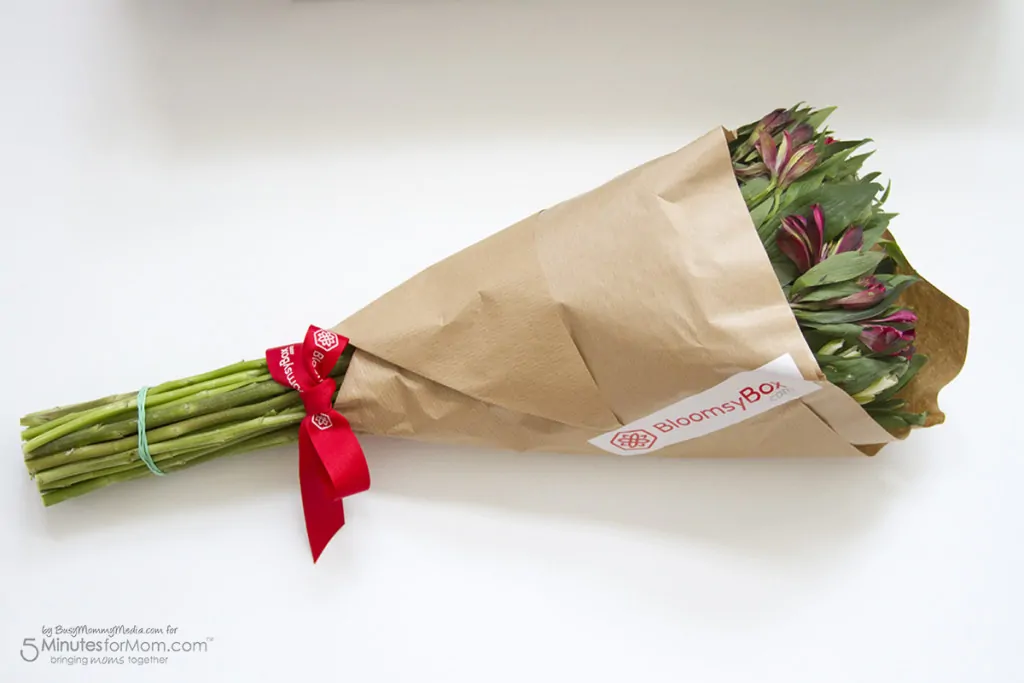 I put my flowers in one of my favorite vases and added some water. Over the next few days they really bloomed and became more beautiful each day.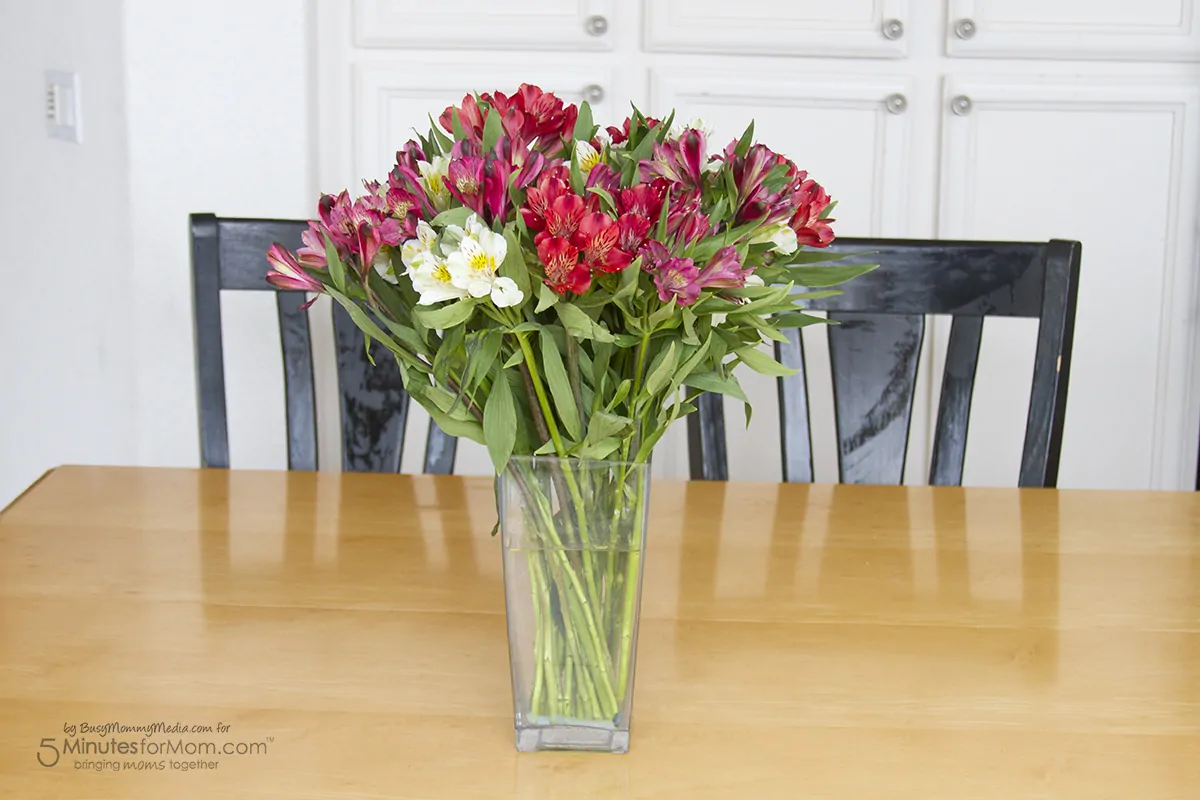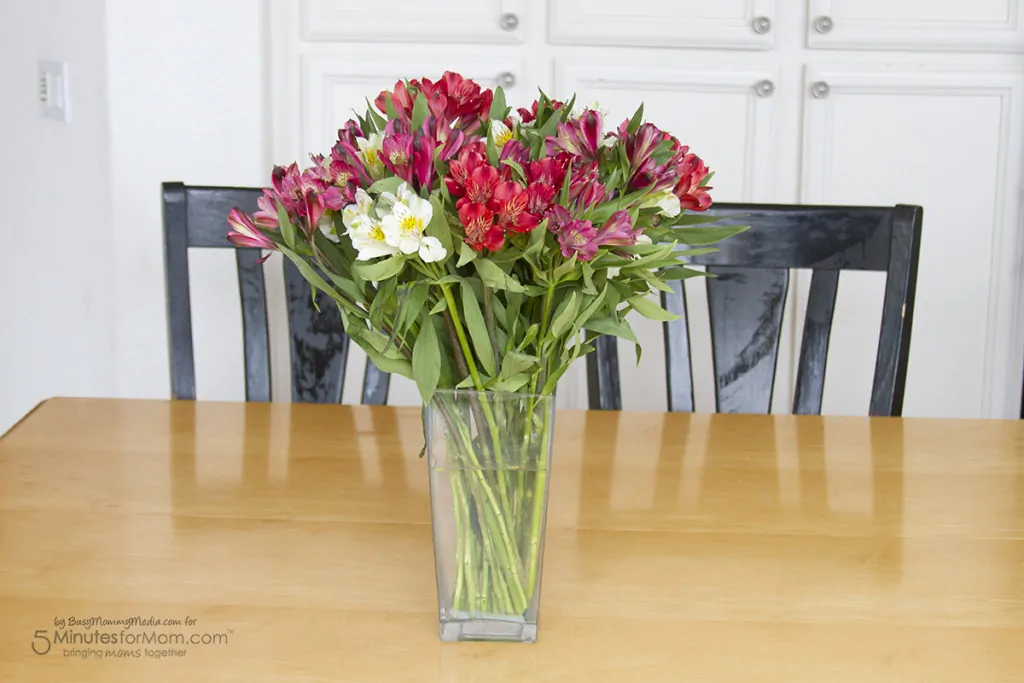 Sometimes you need to treat yourself . . . or let someone else treat you to something special.
Life is too short. It is so important to remember to slow down and enjoy the beautiful things in this world.
A BloomsyBox subscription starts at only $34.99 a month. This would make a wonderful Mother's Day gift or just a nice treat for yourself.
Follow BloomsyBox:
Twitter | Facebook | Instagram
Pin it for Later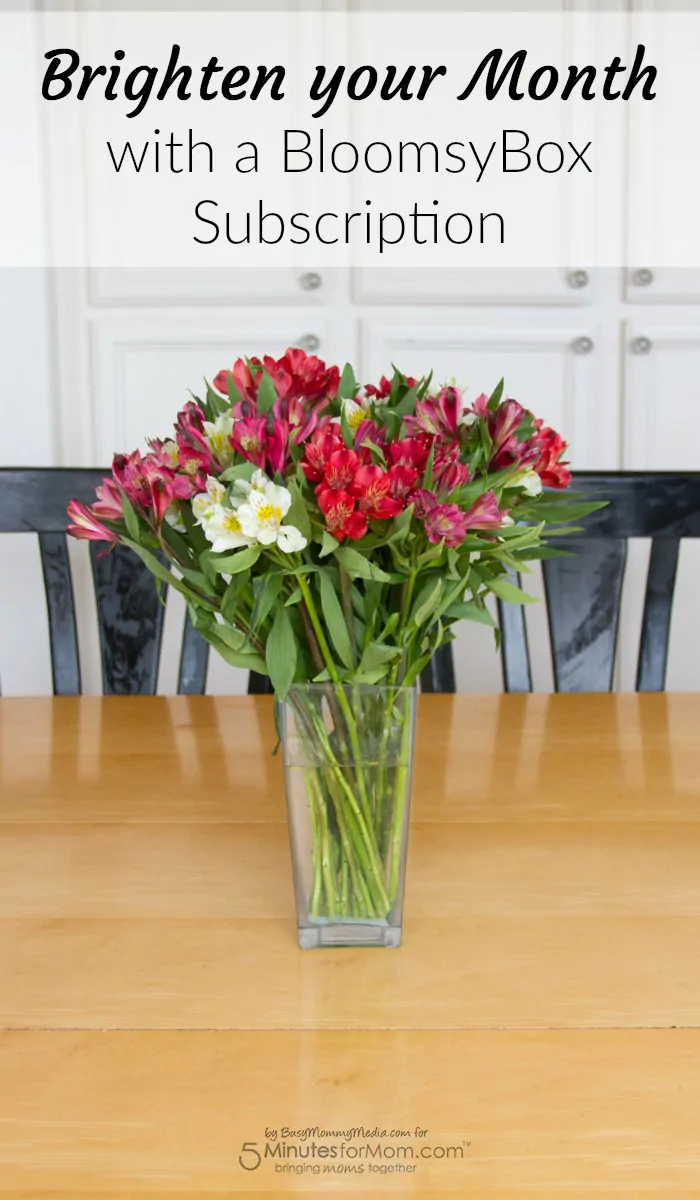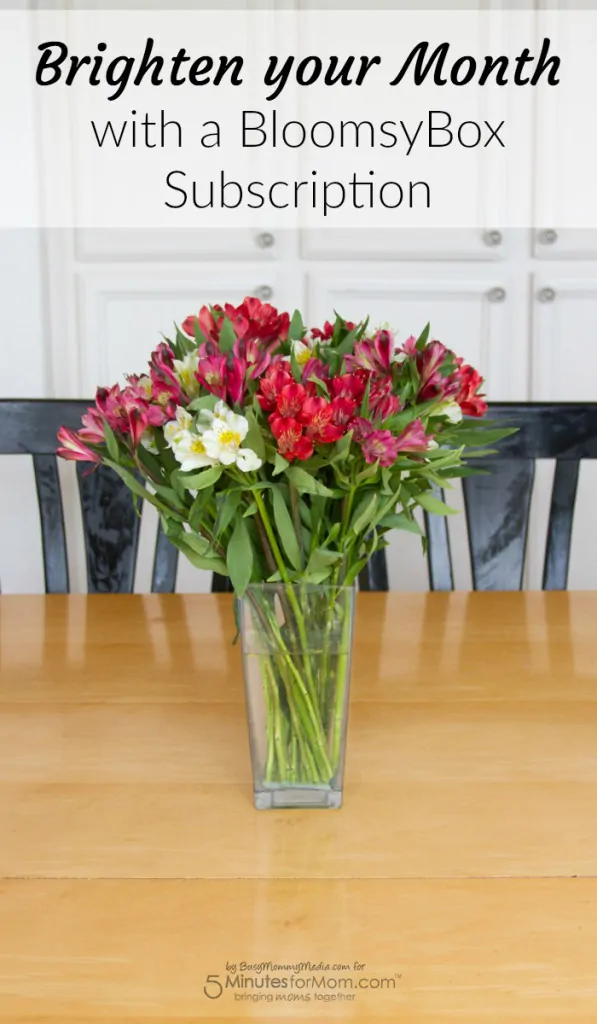 Disclosure: This post is sponsored by BloomsyBox.
Written by 5 Minutes for Mom contributor Rachel Lister, who owns Busy Mommy Media.