This post may contain affiliate links. Read my disclosure policy here.
5 Minutes for Books reviewer Dawn has long loved children's literature, and her shelves of picture books can be seen as proof. Disney-Hyperion send her a copy of this title, and is also providing a prize pack for one winner.
My two younger children were born 18 months apart. That wasn't necessarily our master plan, but it became our reality and we happily embraced it. The days of nursing an infant while a feisty toddler climbed all over me are a blurry memory, but their closeness in age still makes for interesting, albeit different, challenges at times these days. Add into the mix their older teenage brother, and you could say that I have witnessed my fair share of sibling interactions, for good or naught.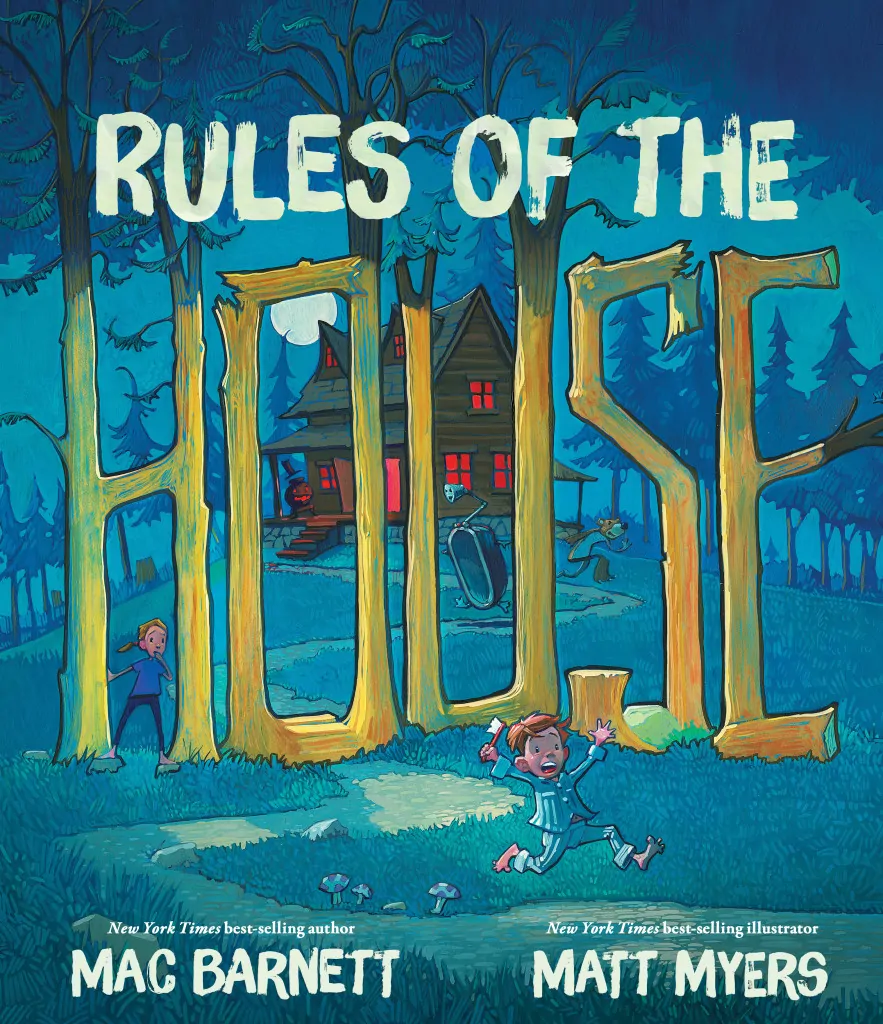 Sibling relationships make for good picture book fodder, reflecting back to children what they may recognize in their own lives. With the publication of Mac Barnett's new book, Rules of the House, perhaps young readers will be encouraged to unite forces with their own siblings, though hopefully not against such wild and crazy forces as in this hilarious romp of a story.
Ian and Jenny may be brother and sister, but they have very different life views. Ian is all about order and rules, which can be seen in the neat piles of folded clothing in his room, along with the NOTICE sign that adorns his bedroom door. Jenny, however, doesn't care so much for rules, and her annoyance with Ian is all over her face as she walks by him, snack chips spilling all over the floor. Ian's mantra is "Rules are meant to be followed," but Jenny breaks them all the time.
When it comes time for a vacation, Ian makes sure to follow the rule of always packing a toothbrush, and upon their arrival, he is thrilled to see a list of rules posted, even if the last rule is a bit mysterious: "NEVER — EVER — OPEN THE RED DOOR." Ian is confident in his ability to follow the rules, but his sister? Hmmm… not so much. After all four rules are brazenly broken by Jenny, the consequences are made apparent, and there's no denying that Jenny is in trouble. What will rule-loving Ian do? Will he break a rule if that's what it will take to save his sister?
Learn more
Visit the official website
Follow Disney Hyperion on Twitter or Instagram
#RulesoftheHouse
Enter to win
If you've got kids who may relate to the idea of siblings not always seeing things the same, check out Mac Barnett's Rules of the House, with illustrations by Matt Myers. Disney-Hyperion is offering a special giveaway package for one lucky reader today (US addresses only, please):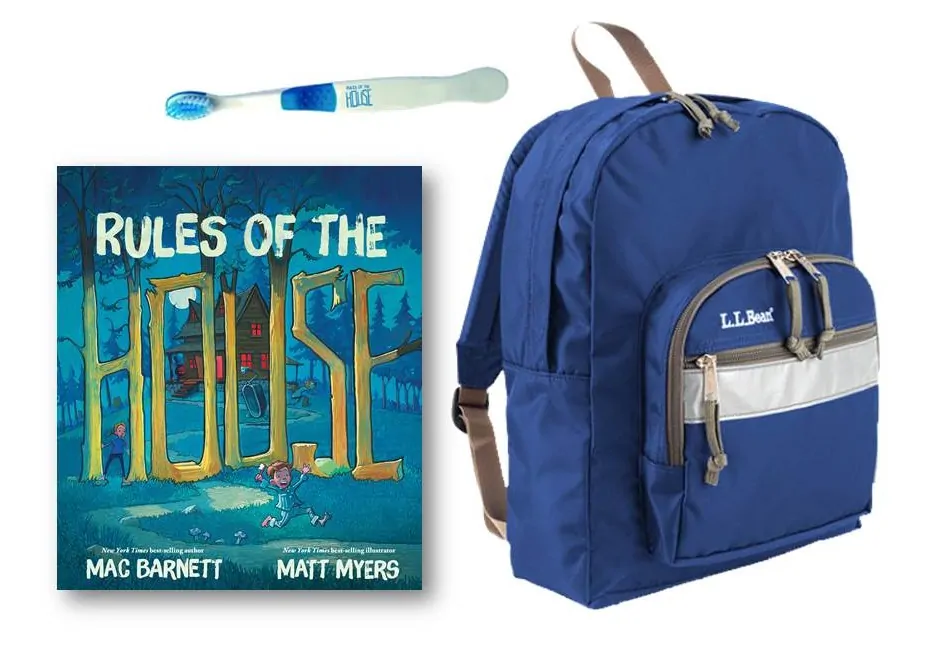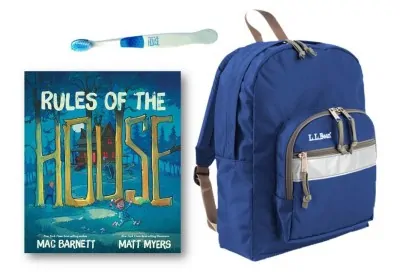 ·         a copy of Rules of the House
·         branded toothbrush
·         kid's backpack from LL Bean!