This post may contain affiliate links. Read my disclosure policy here.
Are you looking for the perfect Mother's Day gift?
We have gathered together some of our favorite Mother's Day gift ideas for you. There's something for every mom in this collection of inspiring and unique gift ideas for Mother's Day. We've included some items from our sponsors and affiliates, but all our choices and opinions are our own.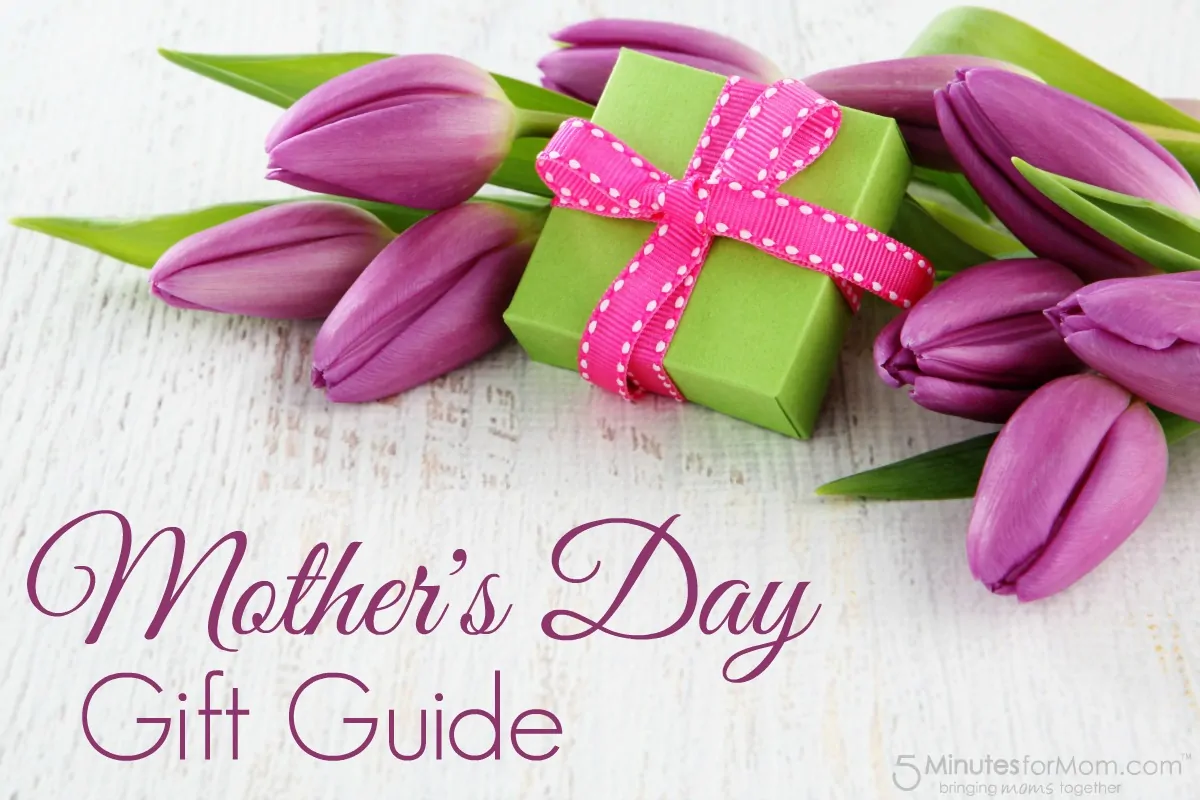 Mother's Day is the perfect opportunity to celebrate the mothers in your life. Being a mom is a 24/7 kind of job. Having a day to say 'thank you' and express your appreciation is a great way to let the special women in your life — moms, aunts, grandmothers and other important friends — know just how much you love them.
Go beyond flowers with these unique gift ideas for women on Mother's Day…
Moji Massage Products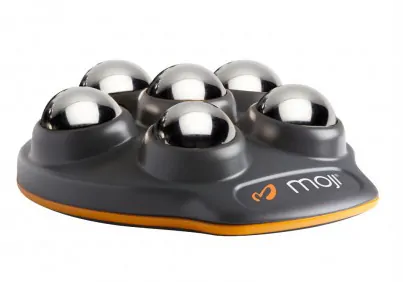 Every mom needs a good massage! Massage therapy is a great way to lower stress levels and decompress at the end of a long day. Finding the time to actually go get a massage though… well, that can be super challenging.
So, why not make it easy to get a massage any time of day? Keep Moji self-massage tools at home, toss one in your purse, or keep one in the car to use any time, any place. You can even store the Moji Foot Pro foot massager underneath your desk at work to help keep stress levels in check.
Moji massage products would make a great Mother's Day gift for any mom on your list.
Follow Moji:
Twitter | Facebook | Pinterest | Instagram
Joffrey's Loose-Leaf Tea Gift Set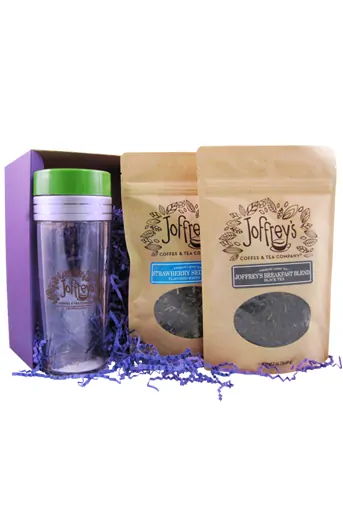 Are you shopping for a tea loving mom?
This Tea Lovers Gift Set from Joffrey's Coffee and Tea Company is the perfect gift. This set includes 2, 2oz bags of Joffrey's premium loose-leaf teas and a Tea Traveler infusor.
The tea traveler infuser is perfect for moms on the go. The innovative design allows you to steep your loose-leaf tea and it has a built in strainer, lid, and is BPA free.
This gift set includes two favorites: Joffrey's Breakfast Blend, a vibrant black tea with notes of sweet caramel and malty oats, and Strawberry Seduction, a Chinese Bai Mu Dan white tea blended with strawberries.
This set comes packaged in a beautiful purple gift box and makes a wonderful gift.
Follow Joffrey's Coffee and Tea Company:
Twitter | Facebook | Pinterest | Instagram
A Kidsolidate Membership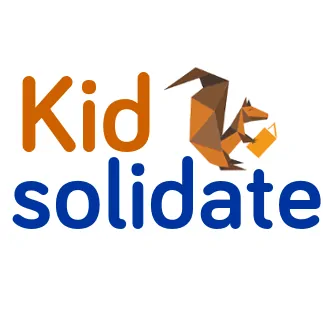 Any mom will tell you that the paper projects and artwork can get out of control fast.
Kidsolidate is an awesome membership service that digitizes your children's artwork and turns them into magazines. All you have to do is mail the paper creations in and they do the rest of the work. A magazine of your child's artwork is such a great keepsake and moms love how much more organized it is than trying to hold onto loose papers. You can print a magazine as often as you'd like whether that's once a month or once every six months.
This unique gift idea will keep giving for months and years to come as "Mom" doesn't have to worry about artwork clutter and gets to enjoy her children's creations forever.
Follow Kidsolidate:
Twitter | Facebook | Pinterest | Instagram
Teach My Kindergartener Learning Kit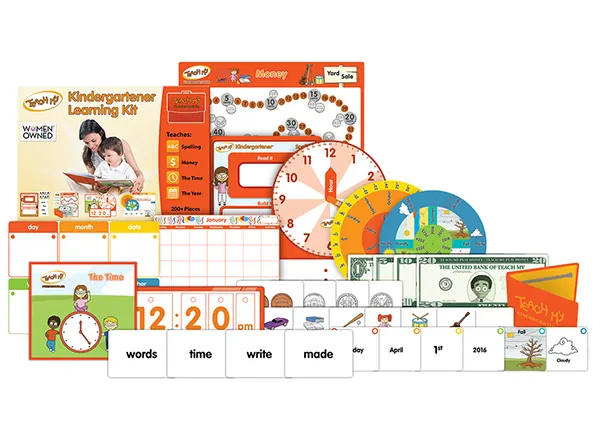 Sometimes the best gift you can give a mom is something that helps her keep young kids busy.
Being a mom of a kindergartener can be challenging, especially since they are constantly on the go. The Teach My Kindergartener Learning Kit is an all-in-one learning kit designed for ages 4+ and includes everything you need to give your kindergartener screen-free and one-on-one fun.
Teach My Kits are available in select Target and ToysRus stores and at most online retailers.
Follow Teach My:
Twitter | Facebook | Pinterest | Instagram
A Mother's Day card from Egoddesscards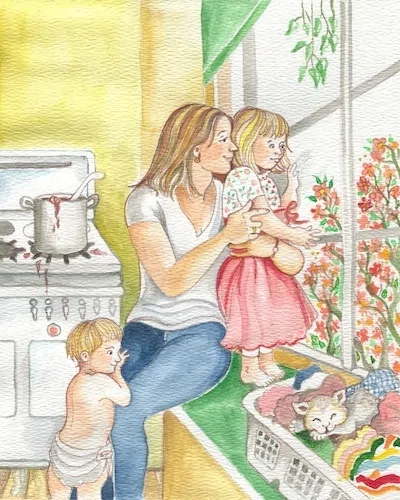 A card is the perfect way to say 'I love you' and this beautifully illustrated musical card from eGoddesscards is one that any mother will treasure.
This special card features a delightful poem that any mother can relate to and the picture of everyday beauty is a great reminder to treasure the small things in life.
You can customize your card with a personal note.
This is a great chance to express just how much you love the mother in your life and give her a keepsake that she will absolutely love.
Follow eGoddesscards:
Facebook
Inspire Bible NLT – The Bible for Creative Journaling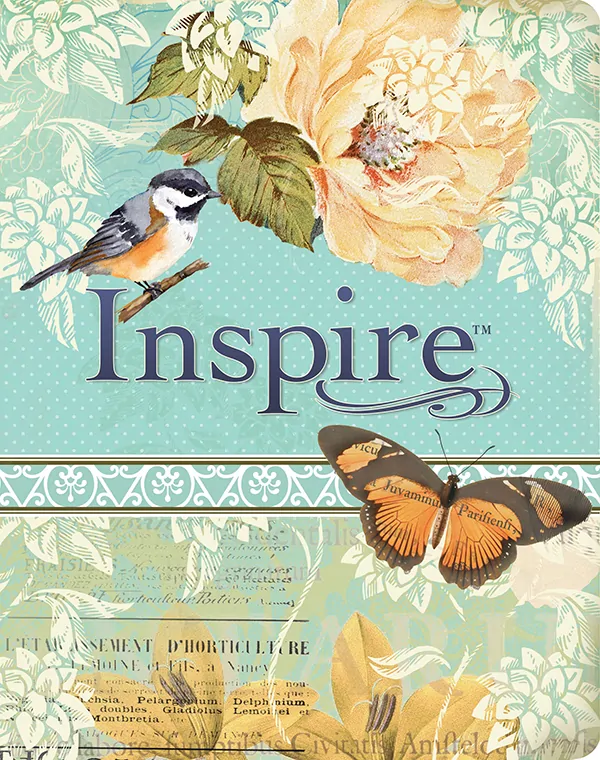 The Inspire Bible from Tyndale House Publishers is a new single-column, wide-margin New Living Translation Bible that will be a cherished resource for creative art journaling and would make a wonderful Mother's Day gift.
This Bible includes over 400 beautiful line-art illustrations and partial-page Scripture art. You can even color in the illustrations to customize this Bible just for you.
This Bible includes two-inch-wide margins so there is plenty of space for writing notes or sketching. This is a beautiful and thoughtful gift that would be perfect for a mom who needs a little bit of time to reflect on her spiritual side.
Follow Tyndale House Publishers:
Twitter | Facebook | YouTube | Instagram
The LifeGiving Home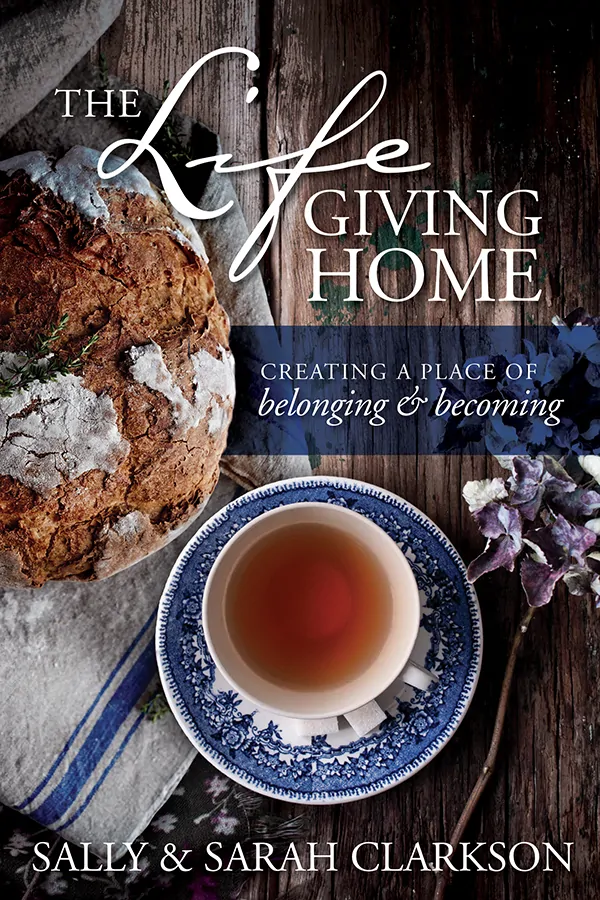 There's nothing like a great book to help a busy mom relax.
The LifeGiving Home by Sally and Sarah Clarkson is a treasury of wise advice to help you create a lifegiving home, written by a mother who created one and her daughter who was raised there.
When life gets crazy most moms yearn for peace. What better Mother's Day gift is there than a book that helps point you in the right direction to help you create a peaceful home.
This book shares principles that moms can use every day to help create the life that they dream about.
The Lifegiving Home will lead you on a new path to creating special memories for your children, establishing God-centered traditions, and cultivating a loving atmosphere your family will cherish all their lives.
Follow Tyndale House Publishers:
Twitter | Facebook | YouTube | Instagram
RIO Beach Wonder Wheeler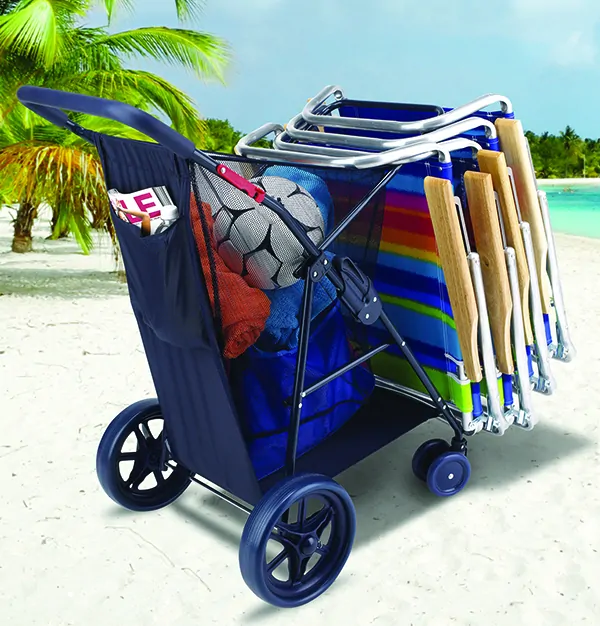 Do you know a mom dreaming of a beach vacation? Or a mom who regularly takes her kids to the beach during the summer?
Having enough beach chairs, toys for the kids, towels and snacks for the entire day makes taking your family to the beach so much more fun. But dragging all that food and gear is tough.
The best gift for a beach-going mom is a RIO Beach Wonder Wheeler. She can just stack on beach chairs, load a cooler on the bottom shelf, and toss towels and toys into the oversized storage compartment. The RIO Beach Wonder Wheeler holds up to 4 beach chairs. After you get one for mom, why not get one for yourself?
Follow Rio:
Twitter | Facebook | Pinterest | Instagram
Nalgene Silo Bottle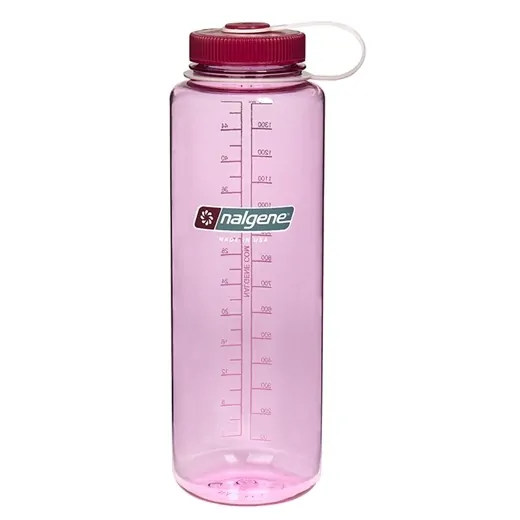 As a mom, it can be a real struggle to make your own needs a priority. What better gift to give a mom than something that will make it easier for her to take care of herself. The Nalgene Silo Bottle is the only 48 oz. water bottle on the market and it provides you with half your daily water requirements.
The Silo Bottle is now available in Cosmo, a new color for 2016. It's BPA and BPS-free and dishwasher safe so it's perfect for a busy mom working on improving her own health.
We love that it has a twist-on cap with no extra parts to clean or store and it is completely leak-proof.
Follow Nalgene:
Twitter | Facebook | Instagram
Friends of Mel Bracelet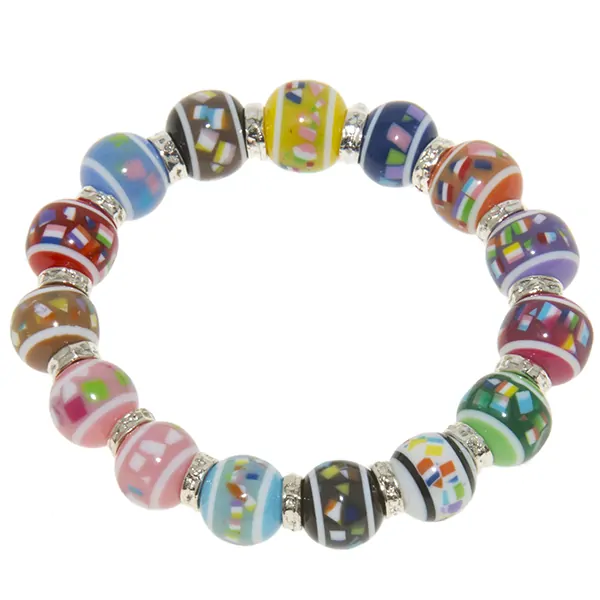 Since 2007, Friends of Mel first started offering bracelets as a way to honor Mel Simmons, who passed due to breast cancer.
Since then, million dollars have been raised for cancer-related causes and hundreds of thousands of women around the globe wear the bracelet as a symbol of solidarity against various cancers. In appreciation for your donation, you can choose a beautiful, handmade bracelet.
These beautiful bracelets make a wonderful Mother's Day gift and you'll be helping to support other women at the same time.
Follow Friends of Mel:
Twitter | Facebook
TaZa Shatterproof Wineglasses
Mama needs a glass of wine, and she needs to make sure it stays in one piece should the lil ones get curious (or klutzy). This Mother's Day, help Mama kick the drama with TaZa shatterproof wineglasses.
No more hunting for the smallest shards of glass the next time someone drops their drink: TaZa shatterproof wineglasses can survive just about anything, all while keeping it classy. Perfect for wine, beer, juice, smoothies, and water lovers alike.
Follow TaZa:
Twitter | Facebook | Instagram
Minted Stationary Set and Stamp Pair
Wow her with the perfect stationery set from Minted. Minted's new collection of stamps pairs perfectly with their personal stationery designs for the style that is uniquely hers.
We love the idea of coordinating your stationary with these fantastic custom stamps.
They have a great assortment of choices so you'll find something for any mom on your Mother's Day shopping list.
Follow Minted:
Twitter | Facebook | Pinterest | Instagram
Turn your Photos into Art with WhiteWall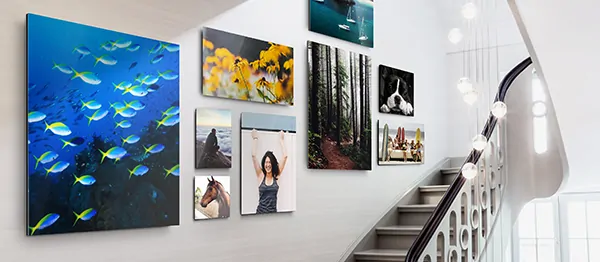 Nothing makes a more personal or sentimental gift than a photo from a special moment in someone's life.  WhiteWall.com, a photo lab in Germany, turns those moments into personal works-of-art through special treatments of your photos, including Photos under Acrylic Glass.  For this spectacular finish, the photo print is sealed by hand under a 1/16", 1/8" or 1/4" thick pane of high gloss acrylic glass using a long-lasting elastic silicone, which will never harden completely and adjusts to changes in temperature to avoid any flaws or disfiguration.  The photo paper is then mounted to a 1/8" thick aluminum Dibond backing panel that ensures lasting stability.  Photos can also be mounted under acrylic with built-in frame stand or thick acrylic block.  All products are produced in Germany and shipped worldwide within 10 days.  Prices starting at about $10.00.  The perfect gift of any occasion or holiday.
Follow WhiteWall:
Twitter | Facebook | Instagram
Mother's Day Coupon Book from Blue Mountain
Do you remember making homemade coupon books as gifts as a kid? They make a fantastic, personalized gift and are such a great way to show you care. Blue Mountain has a fun twist on this classic gift with their printable Mother's Day coupon books.
Blue Mountain has several coupon book templates you can work with and you can customize each coupon so your coupon book is just the way you want it.
These are perfect for last-minute gifts and they look gorgeous when they are done.
Follow Blue Mountain:
Facebook |  Pinterest | Google +
Free Gift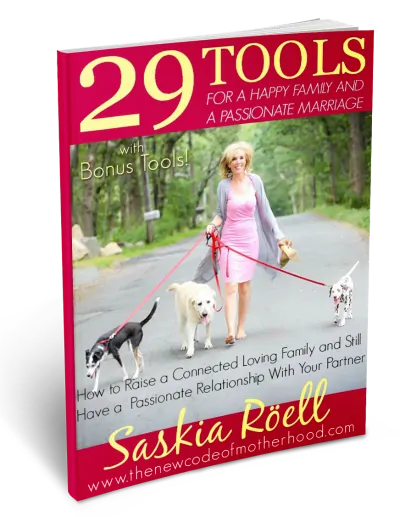 Download this free ebook as an extra gift for you or the mom in your life…
29 Tools for a Happy Family and a Passionate Marriage
Make motherhood more fun…
This book will help you eliminate the daily dragons: stress, to-do lists, no fun, too many tasks, too many roles, and too little self-care.
Follow "The New Code of Motherhood":
Facebook
About SignUpGenius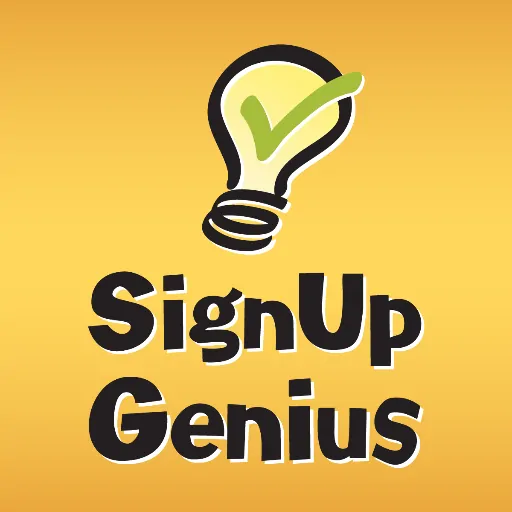 SignUpGenius is the leading online sign up service and they help moms plan everything from the simple family potluck to the school carnival to the little league tournament.
Their website is the ultimate organizing tool for scheduling volunteers and planning events. It offers easy online sign ups, eliminating the hassles of coordinating communication via reply-all emails or paper sign ups.
Moms love using SignUpGenius to organize events for their families, churches, schools, nonprofit groups, businesses (and more).
Share With Your Friends
We'd love, love, love a tweet or a pin… Thanks so much! 🙂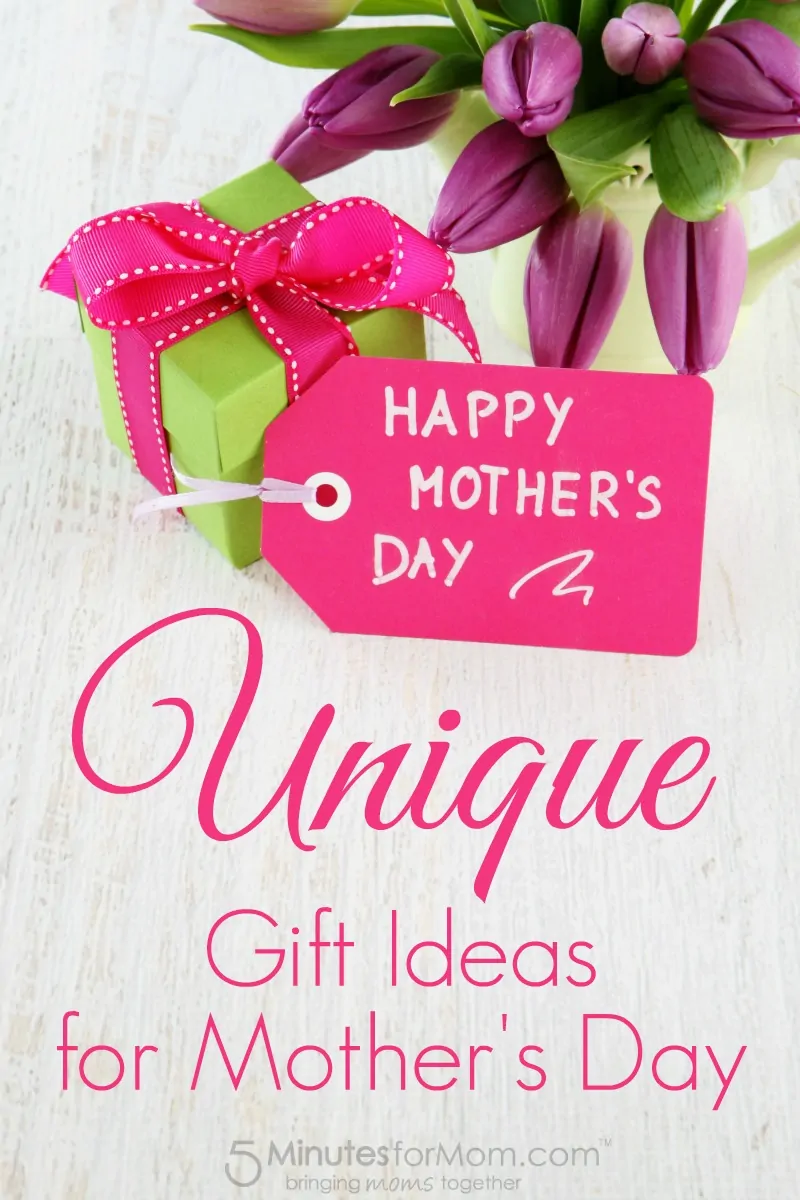 Written by Susan Carraretto, co-founder of 5 Minutes for Mom
Talk with me: @5minutesformom and Facebook.com/5minutesformom
Pin with me at pinterest.com/5minutesformom