This post may contain affiliate links. Read my disclosure policy here.
My kids are 12 and 17 now, so when they were kids, there was no Hulu. We had to use DVDs (and there were quite a few videocassettes to be honest!).
Streaming is so easy. Most young preschoolers these days know how to operate the Roku or Apple TV themselves, and for me, streaming is definitely my favorite way to access content. Since all of Hulu's kid-content is commercial-free, that's even better.
My kids were always TV watchers, and honestly, I didn't really mind. If anything bothered me a bit, it was the commercials, so this gives parents additional peace of mind.
I watched Curious George with my own curious son. It's one of those nice soothing shows that I never minded having on in the background.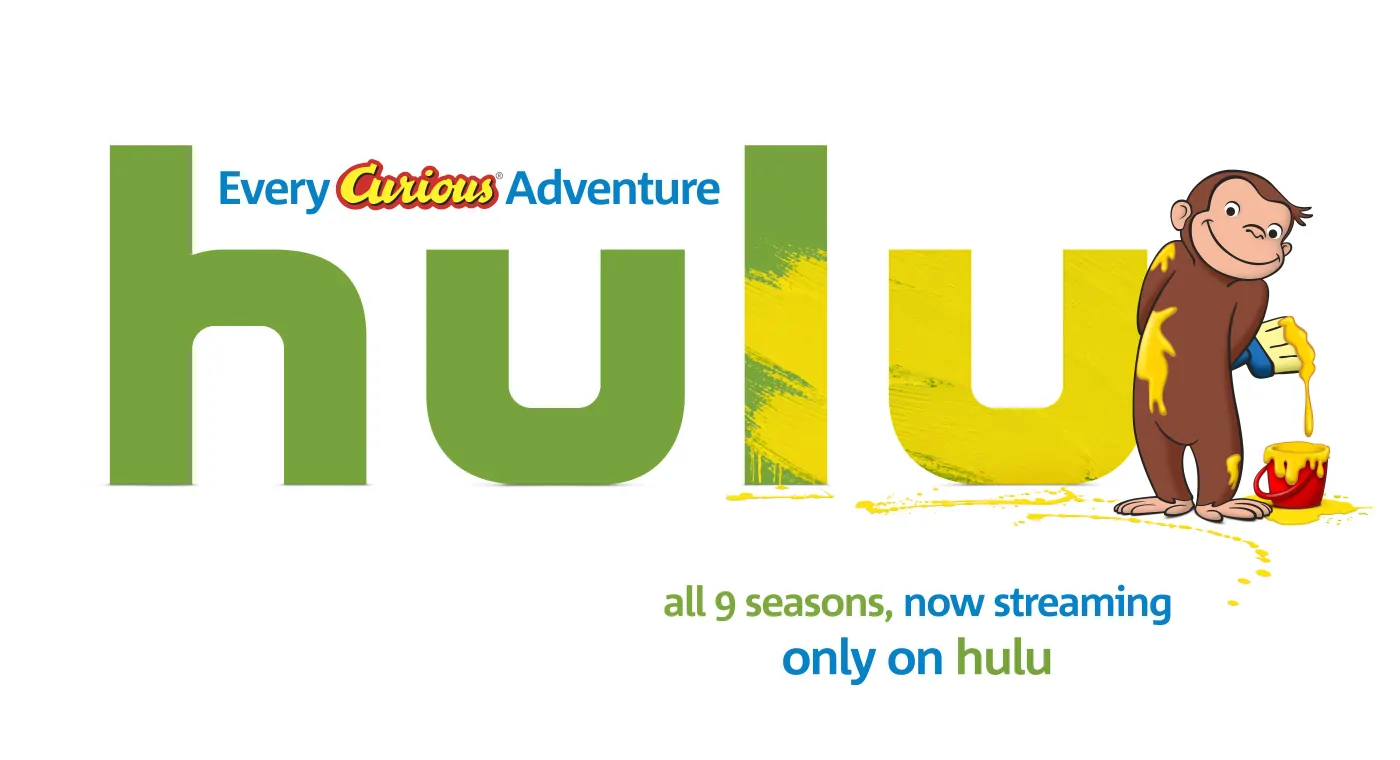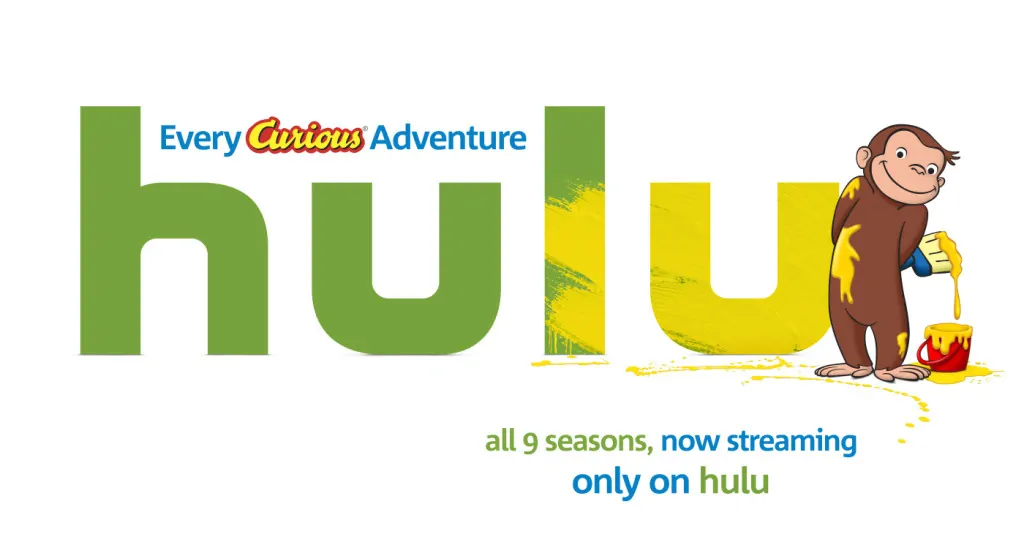 Hulu is now the exclusive place to stream all 9 seasons of Curious George!


Your favorite monkey is swinging into your home. All 9 seasons of "Curious George," as well as the animated film Curious George 2: Follow That Monkey, are now streaming only on Hulu. As with all Kids programming on Hulu, Curious George streams commercial-free.
For nearly 65 years, generations of young children have been charmed by the literary adventures of Curious George. Now George is ready for his next big adventure! Based on the best-selling Curious George books by Margret and H.A. Rey, the series expands George's world to include a host of colorful new characters and original locales, while maintaining the charm of the beloved books. Each of the half-hour episodes includes two animated stories followed by short live-action pieces showing real kids who are investigating the ideas that George introduces in his stories. The series aims to inspire kids to explore science, math, and engineering in the world around them.
Hulu is THE streaming destination for the best of TV, and a great selection of films! Plus, you can stream almost anywhere, on any device, including gaming consoles, set-top boxes, tablets, mobile phones, and more. Visit Hulu.com to start a free 1-month trial (available for a limited time only).
Get Social
Keep up with Hulu on all their social channels:
Facebook
Twitter @Hulu
Instagram @Hulu
Google Plus
Giveaway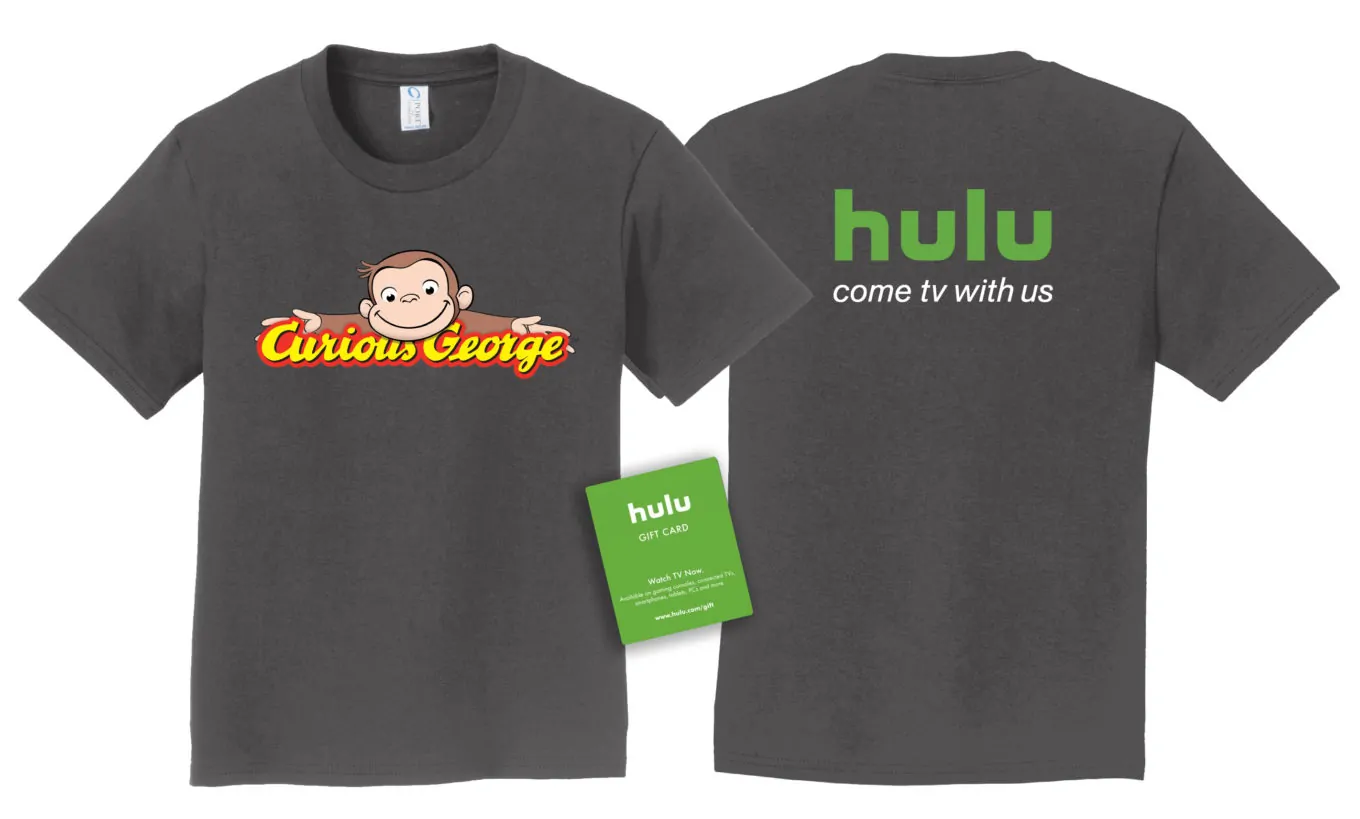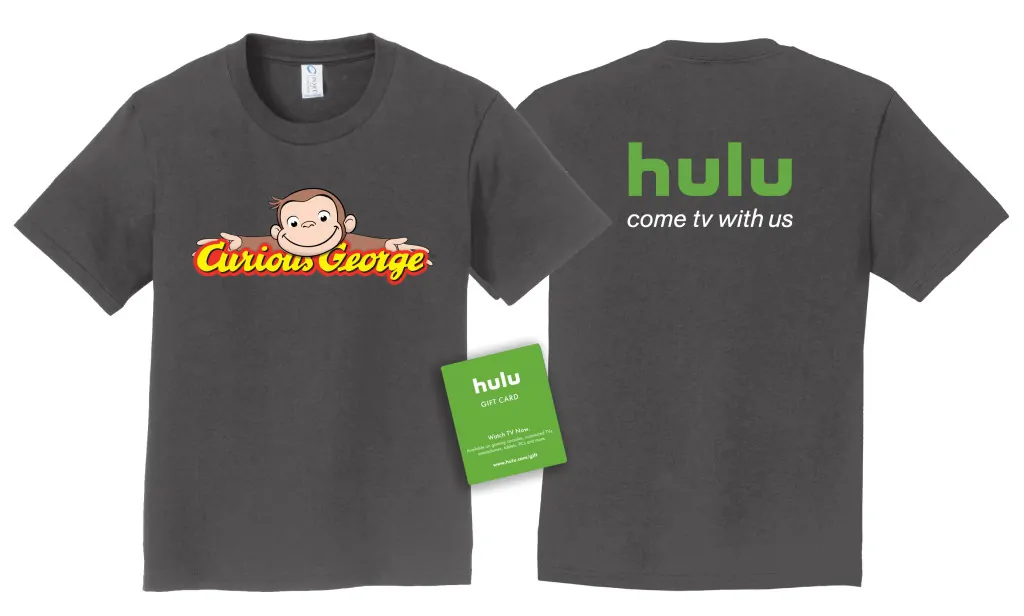 Thanks to Hulu for this sponsored giveaway. One winner will receive a prize pack worth $65. Please use the widget below to enter.
3-month Hulu gift subscription
Curious George Youth T-Shirt
Pin it
Let your Pinterest friends know…