This post may contain affiliate links. Read my disclosure policy here.
Childhood ends too quickly. We believe that girls and boys shouldn't be rushed through these precious years where their imaginations are at their peak.
This is Janice here today to share a look into how American Girl helps keep girlhood fun and wholesome. Thanks to American Girl for providing an awesome giveaway prize of an American Girl doll with a girl's matching outfit for one lucky US or Canadian reader.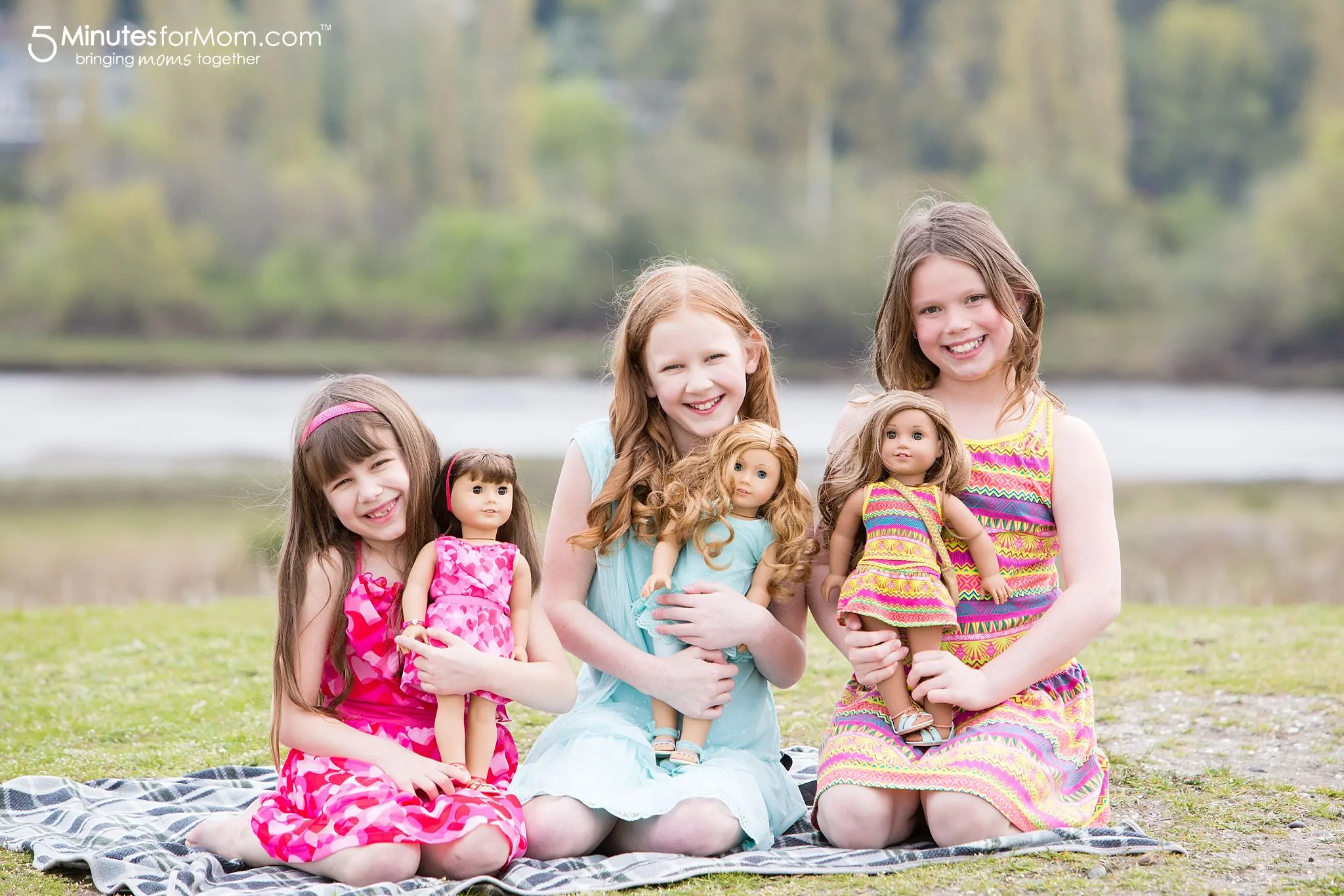 My niece Julia is in no hurry to grow up.
She turns eleven next month, but she would rather stay ten forever. She loves to get lost in imaginative play with her eight year old sister, Sophia, and my eight year old daughter, Olivia.
Together the girls will play for hours — creating stories, making plays, building worlds.
And while my Olivia pushes forward, rushing to get to the next stage of life, Julia holds back.
Somehow Julia can sense that this is a magical part of life — when her imagination is at it's freest.

With the majority of media and marketing exposing our children to a world they aren't yet ready for, young girls need encouragement to delight in who they are today. They need to be given the chance to be young and playful and creative, without the pressures of looking like a scantily clad, plasticized pop star.
So Susan and I are thrilled that our girls love to play with their American Girl dolls.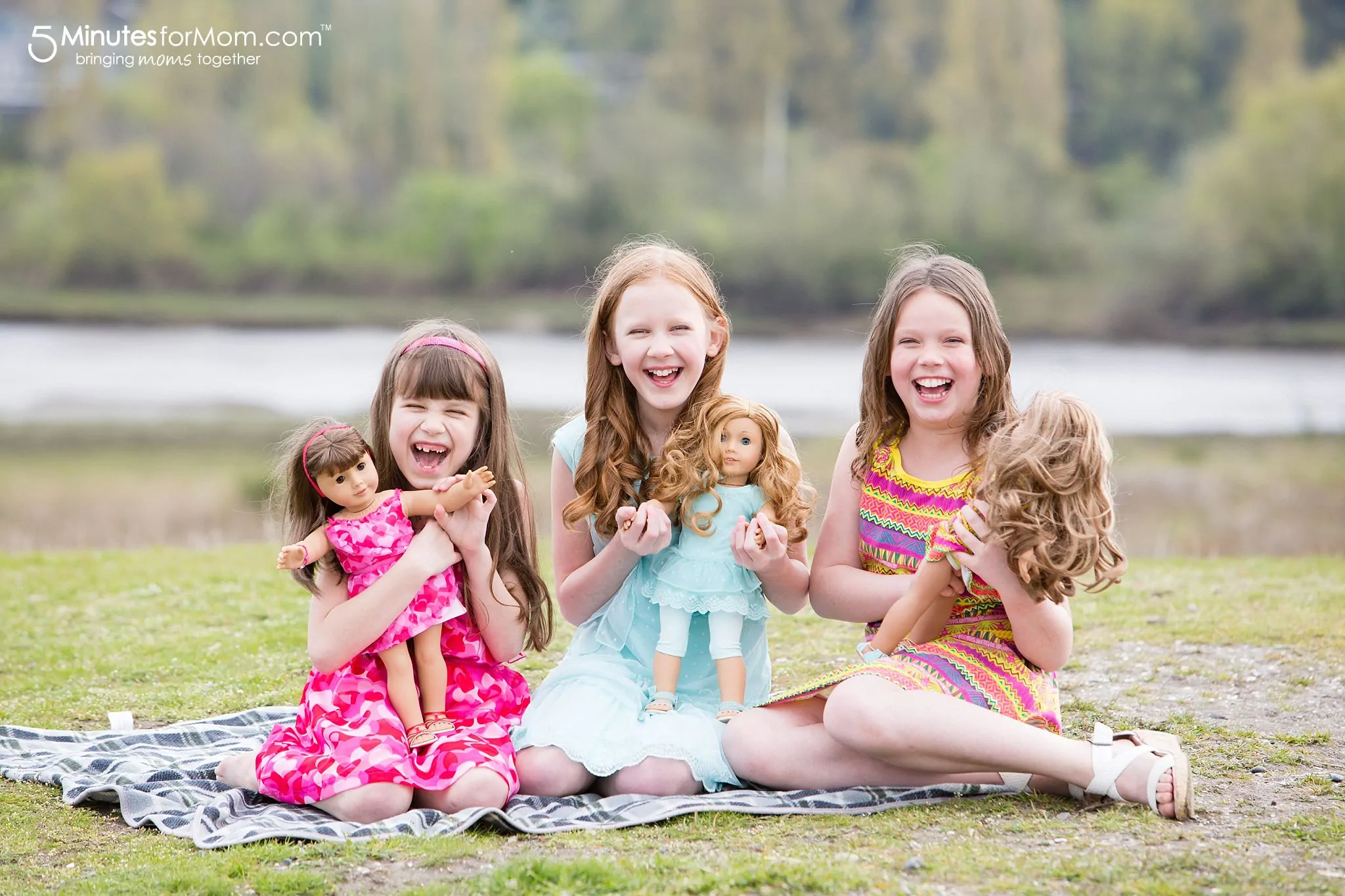 American Girl has such a vast offering of products and experiences that allow girls to have fun with age appropriate dolls, books, movies, clothes, and more.
Everything that American Girl creates encourages girls to grow up healthier, with better self esteem and self expression.
These last years before our daughters leave childhood behind are so precious. Susan and I want them to last forever — or at least as long as possible.
We are so grateful when companies like American Girl offer ways for our girls to enjoy their childhood and be proud of who they are and who they are becoming.
Lea Clark, American Girl's 2016 Girl of the Year
If your girls haven't already introduced you to Lea Clark, American Girl's 2016 Girl of the Year, meet Lea…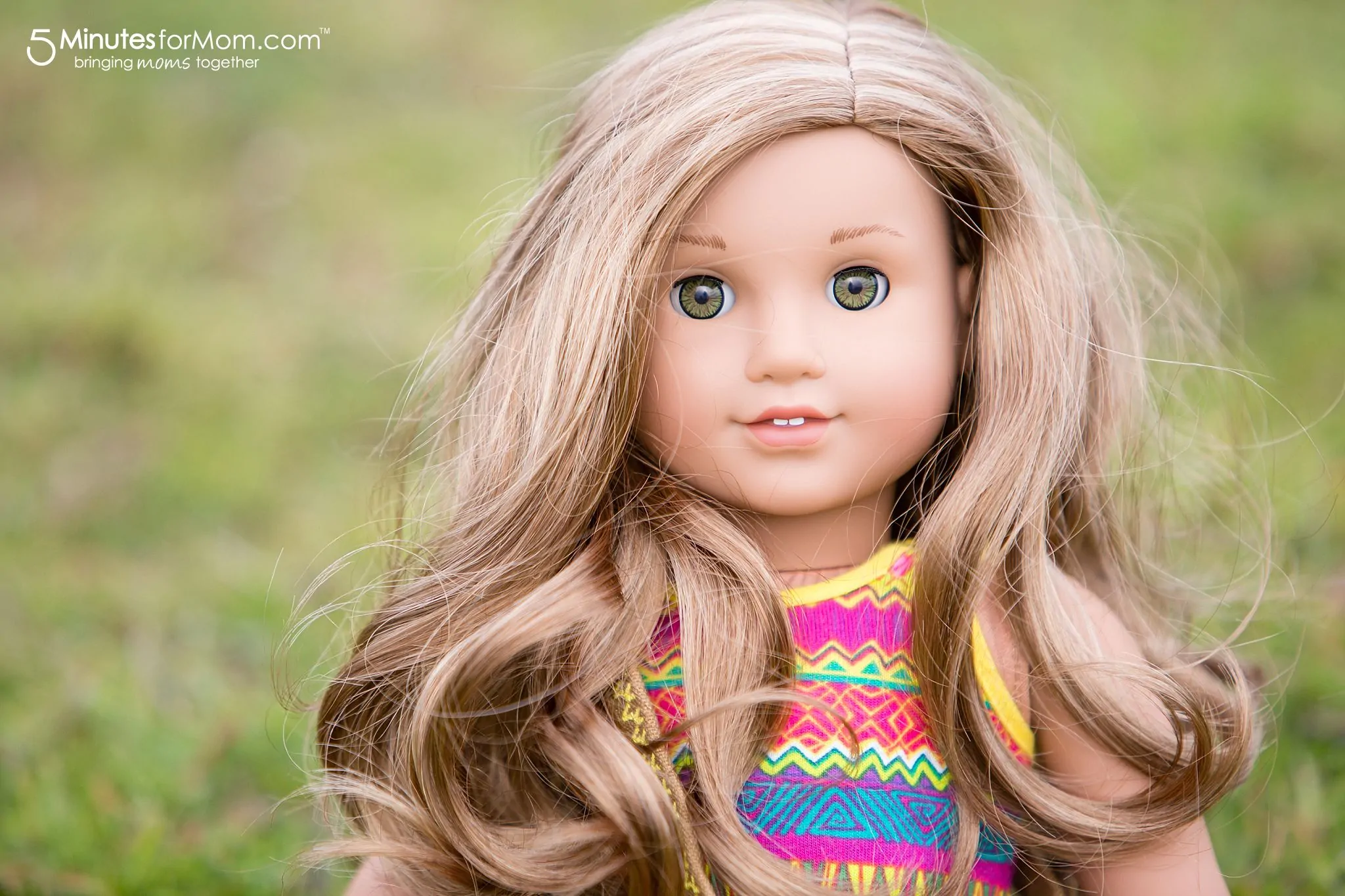 When I heard that Lea was a photographer who loved animals, I think I wanted to get her for my Olivia almost as much as Olivia wanted her.
Lea is perfect for my Olivia, who also loves animals and shares Lea's adventurous spirit and desire to live life to the fullest. And what is extra great is that Lea even looks quite a bit like Olivia too — especially in their matching dresses.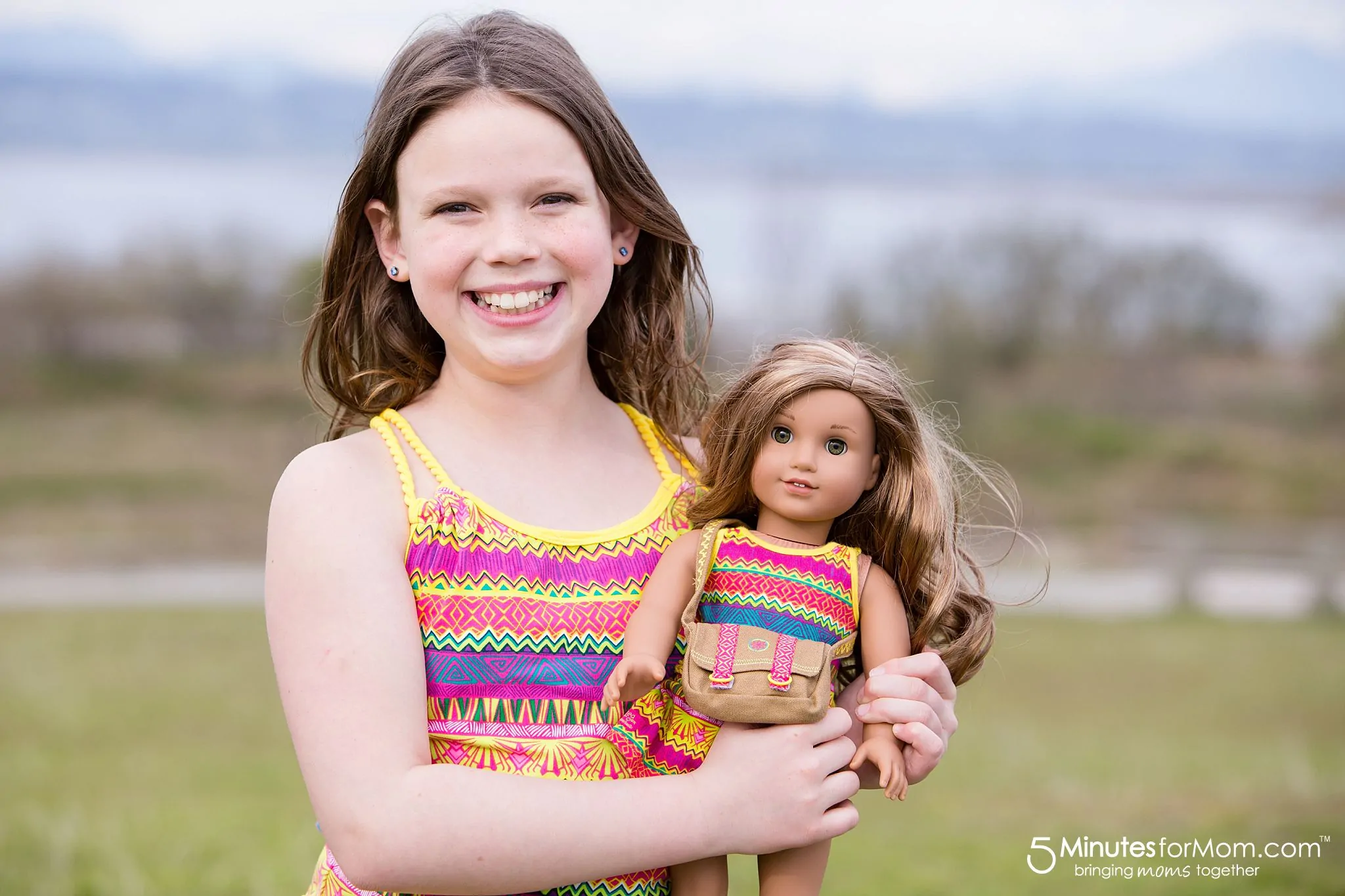 Available for only this year, Lea's collection includes three books that tell her story, an 18-inch Lea doll, and a variety of Brazilian-inspired outfits and accessories.
As well, since Lea is committed to protecting animals, American Girl has created Wild at Art — a year-long fund-raising initiative in support of World Wildlife Fund (WWF) to show girls that, together, they can help protect animals and their habitats.
American Girl's Truly Me™ is Truly Special
In a world where girls often feel less than perfect, constantly comparing themselves to celebrities and fabricated photographs, American Girl's Truly Me™ is truly special.
Girls get to design dolls that share their hair color, eye color, and skin tone. They can even buy clothes and accessories to match with their American Girl's Truly Me dolls.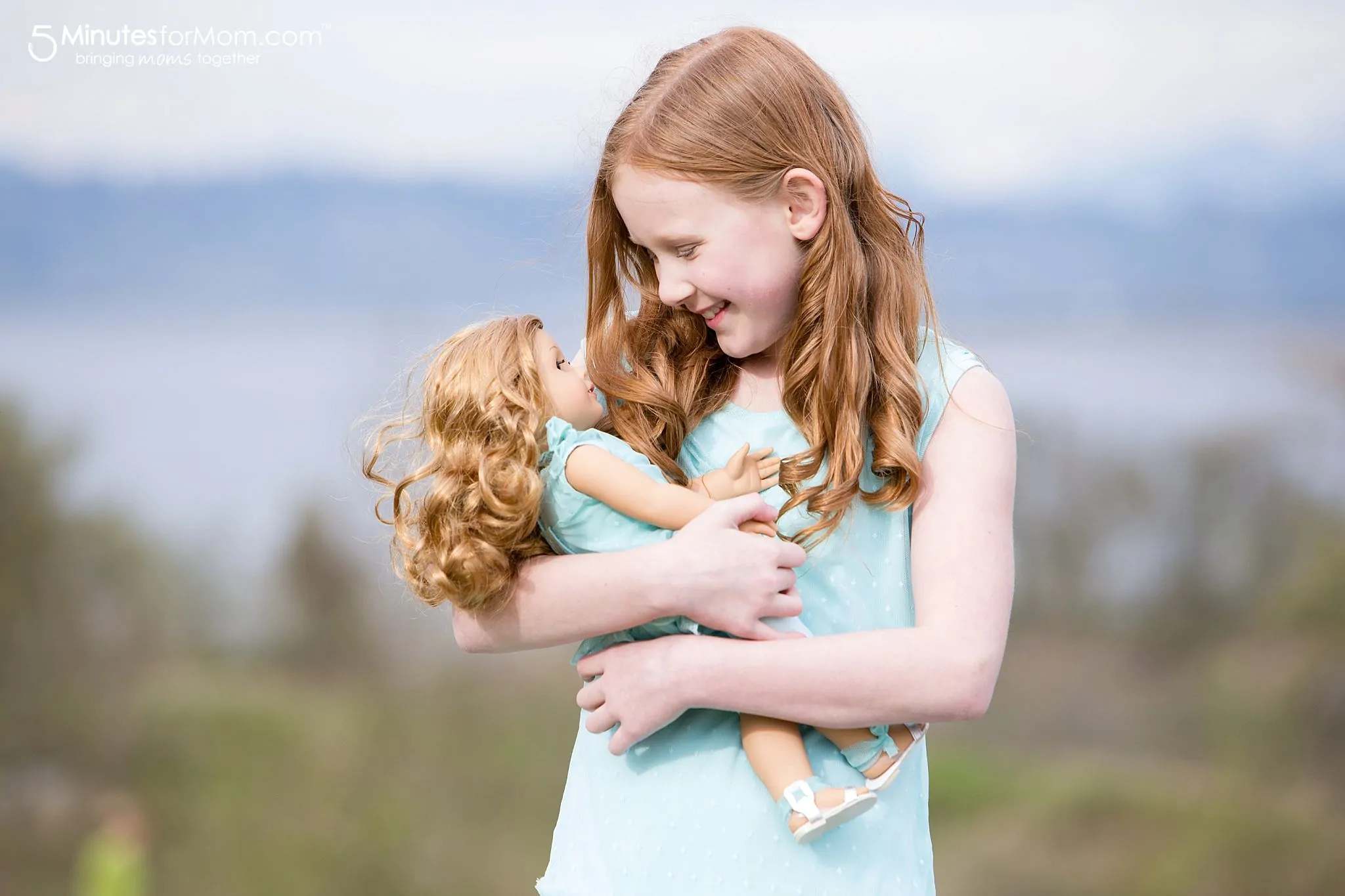 Susan's girls, Julia and Sophia, barely look like sisters. They are the exact opposite of each other.
They are beyond thrilled to have American Girls that look like them!
Julia's doll has light red hair, pale skin, blue eyes, and she even has her hair curled like Julia wears her hair on special occasions.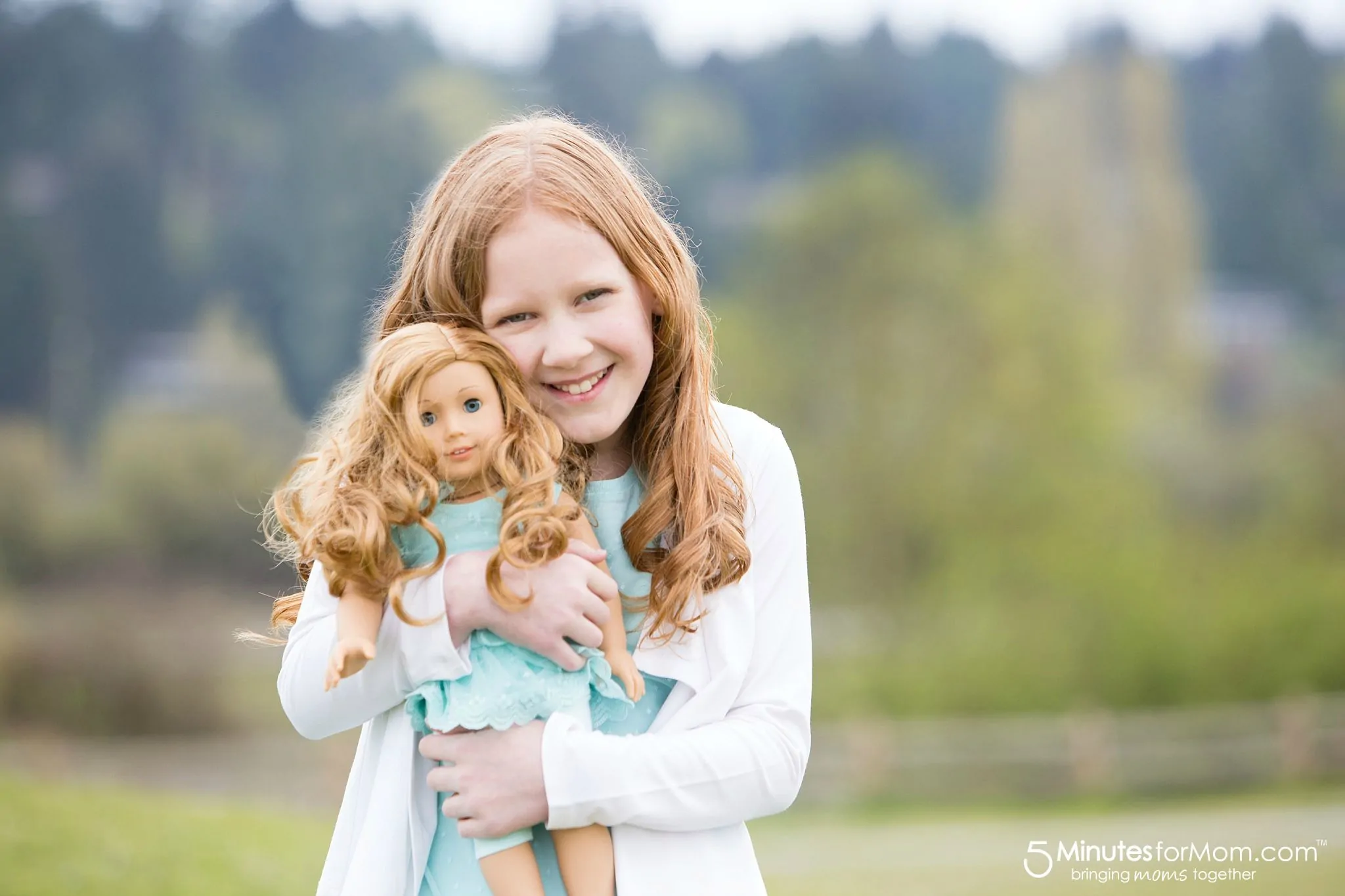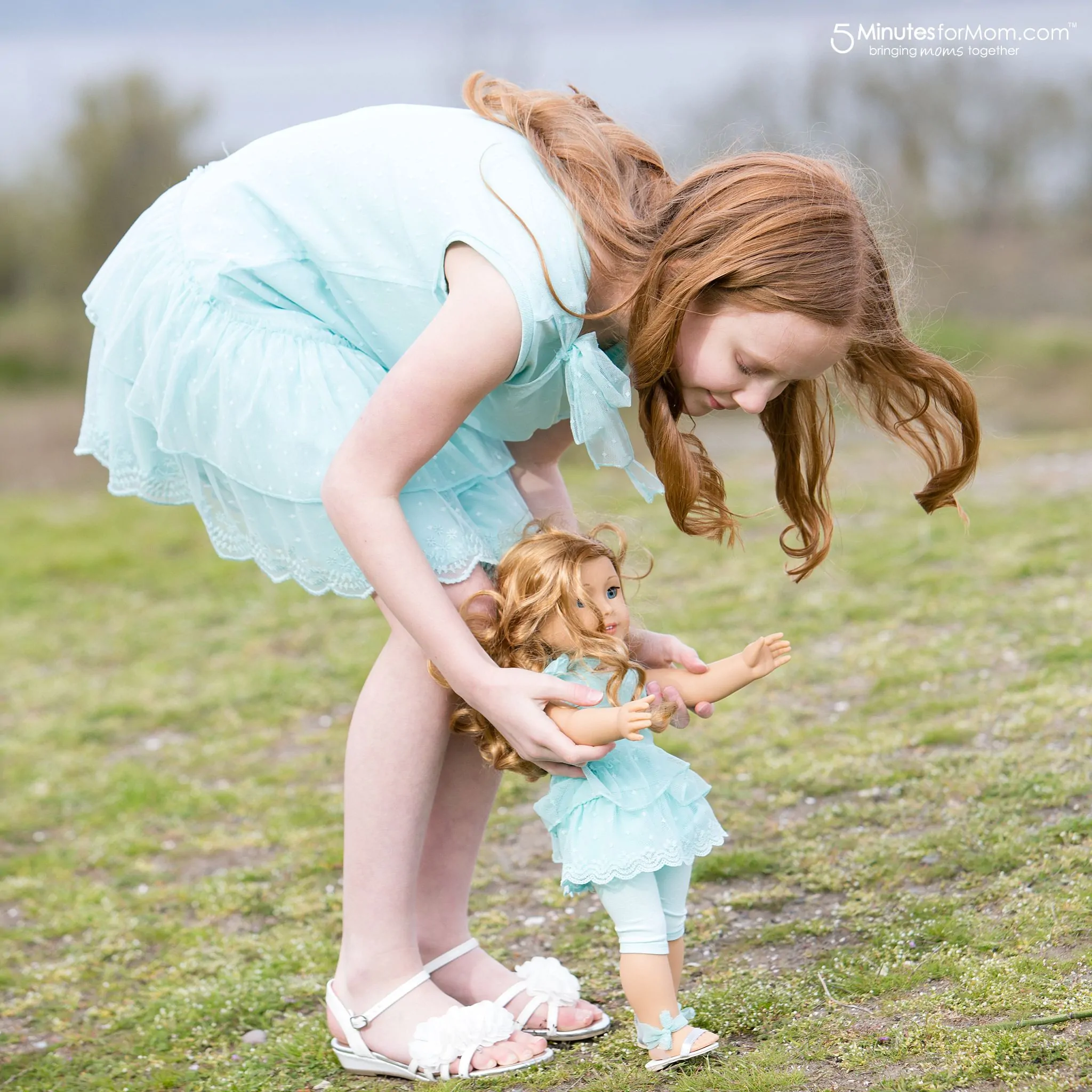 And you should have seen Sophia beam with joy when she received her American Girl Truly Me™ doll who has BANGS just like Sophia's.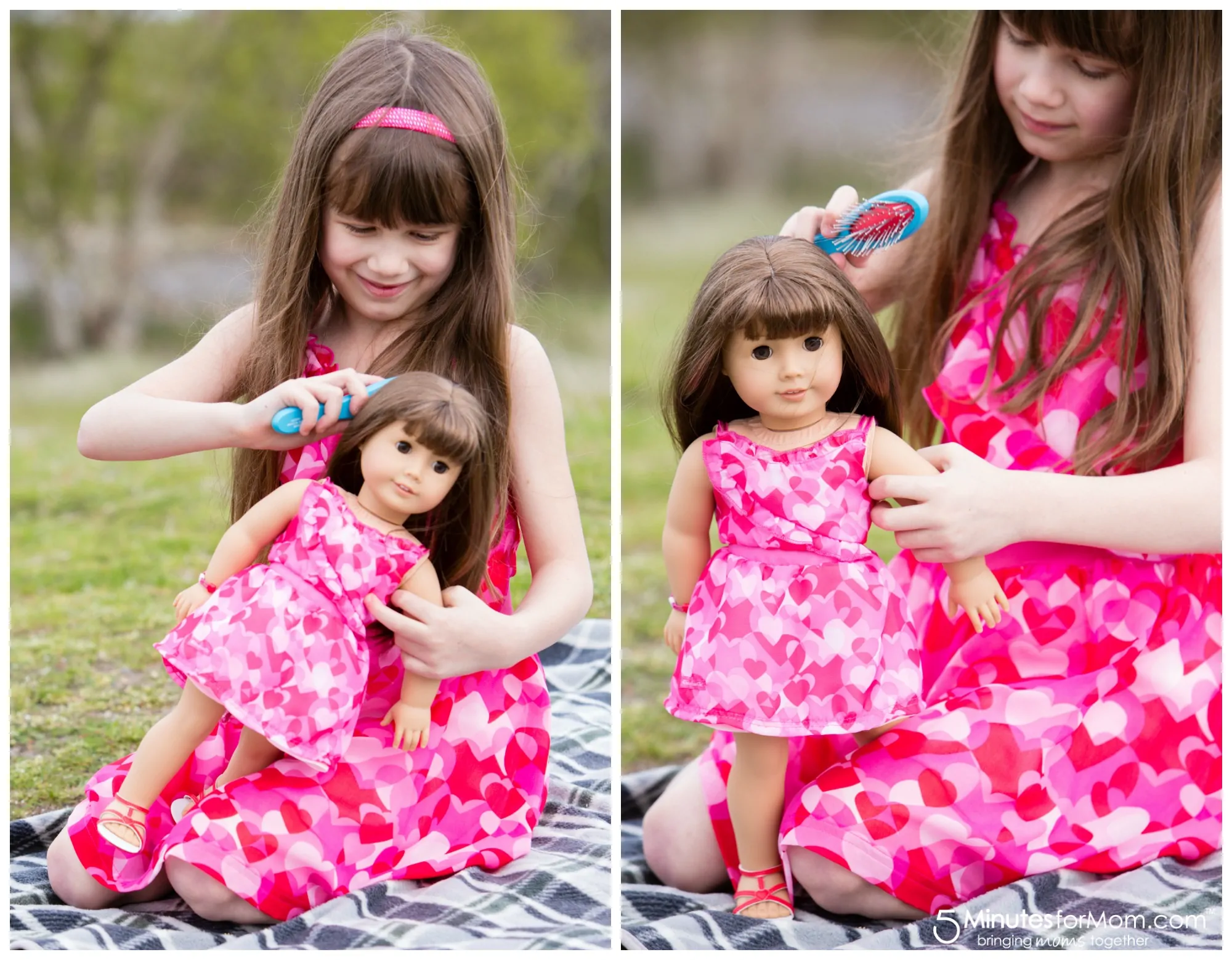 Sophia has worn bangs since she was a toddler and it is such a part of her identity. To have a doll that looks so much like Sophia is incredible.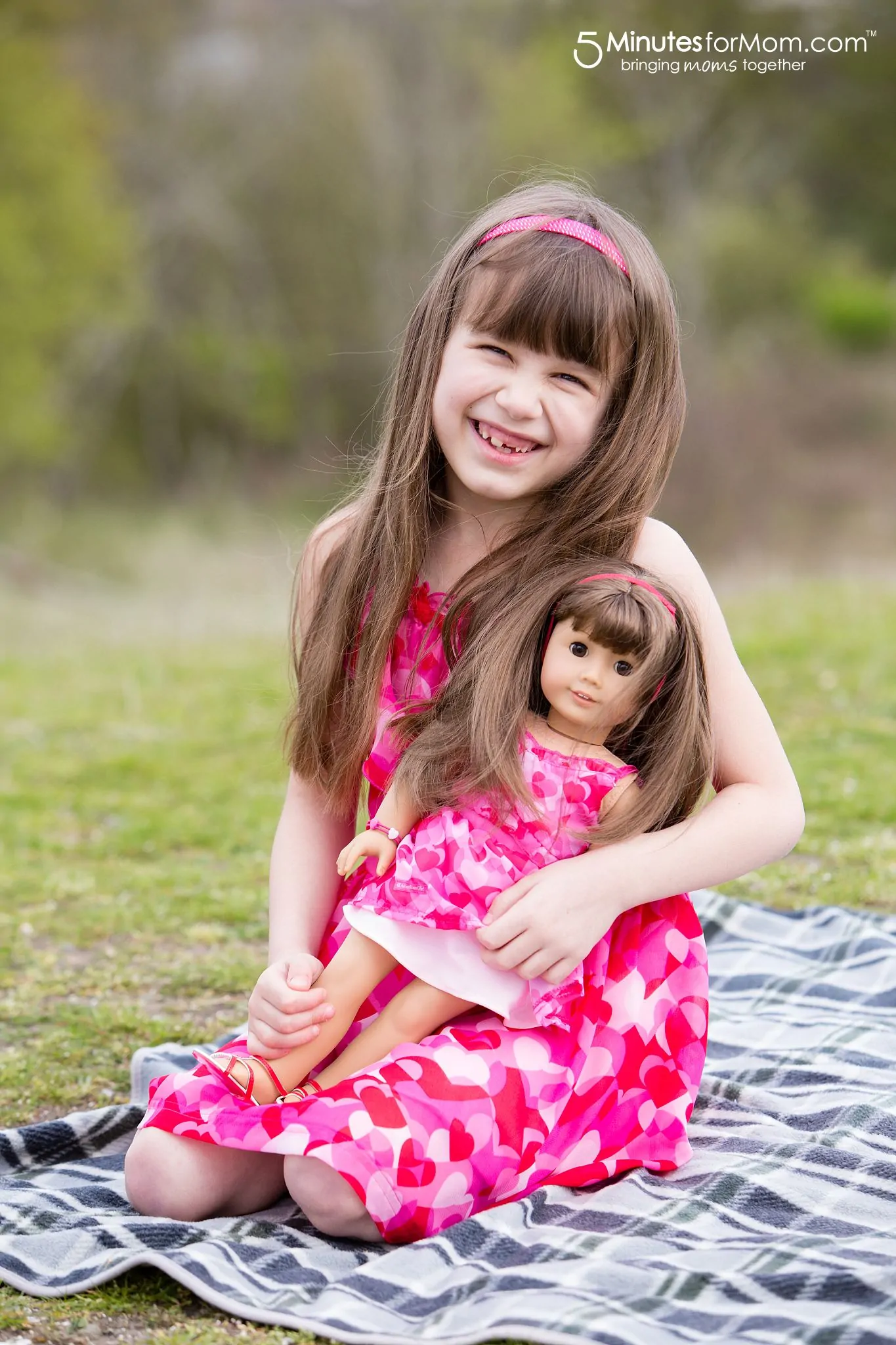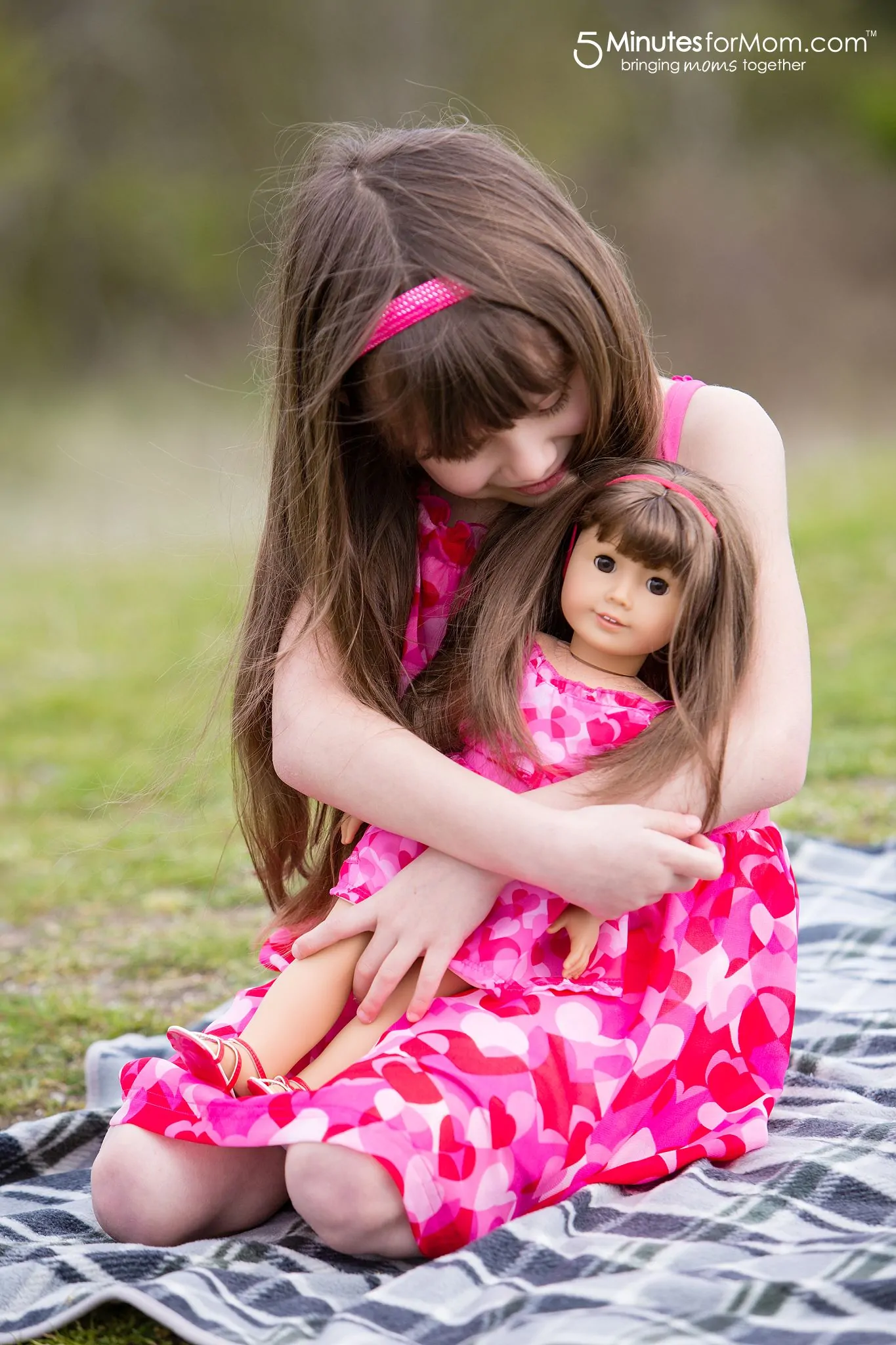 American Girl Giveaway
Would you like to win an American Girl doll and a matching dress for your daughter, niece or granddaughter?
Use the form below to enter to win your choice of either a Truly Me doll with a matching girl's outfit or Lea Clark, American Girl's 2016 Girl of the Year doll and a matching girl's dress.
Pin it for Later

Disclosure: American Girl provided samples and giveaway prizing.
Written by Janice Croze, co-founder of 5 Minutes for Mom
Talk with me: @5minutesformom and Facebook.com/5minutesformom
Pin with me at pinterest.com/5minutesformom