This post may contain affiliate links. Read my disclosure policy here.
We have a tasty guest post for you today… a recipe for Lemon Poppy Seed Muffins from Mariah of Spaghetti and Mashed Potatoes.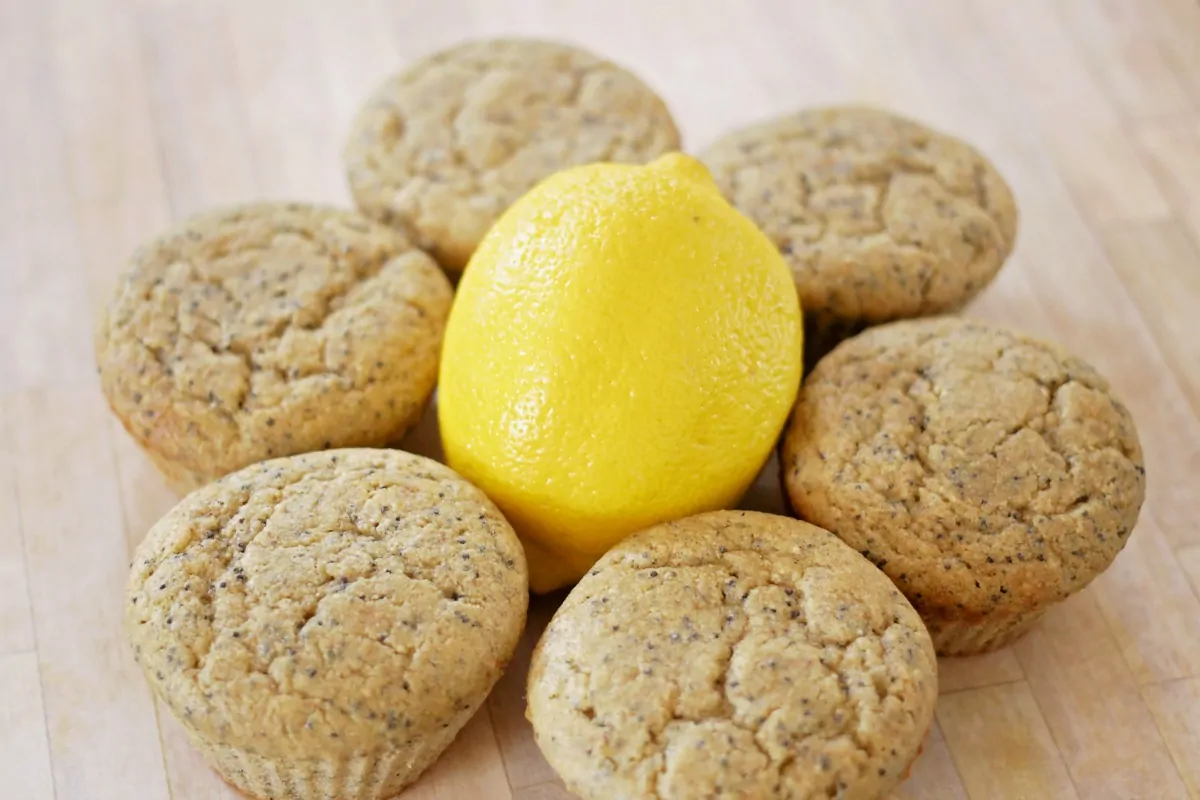 I can't even express how much I LOVE muffins… Quick and easy recipes, they freeze well, make great snacks, and there are SO many possibilities.
Today I have a fantastic Lemon Poppy Seed recipe for you. It's light and fluffy, but full of that lovely lemony taste. It's great for spring time and I assure you, it's easy to make.

When I create muffin recipes, I try to make them something that anyone can make, even someone with little to no experience in the kitchen. This one has quite a lot of ingredients, but other than making the fluffy egg whites, it's a dump and mix kind of thing.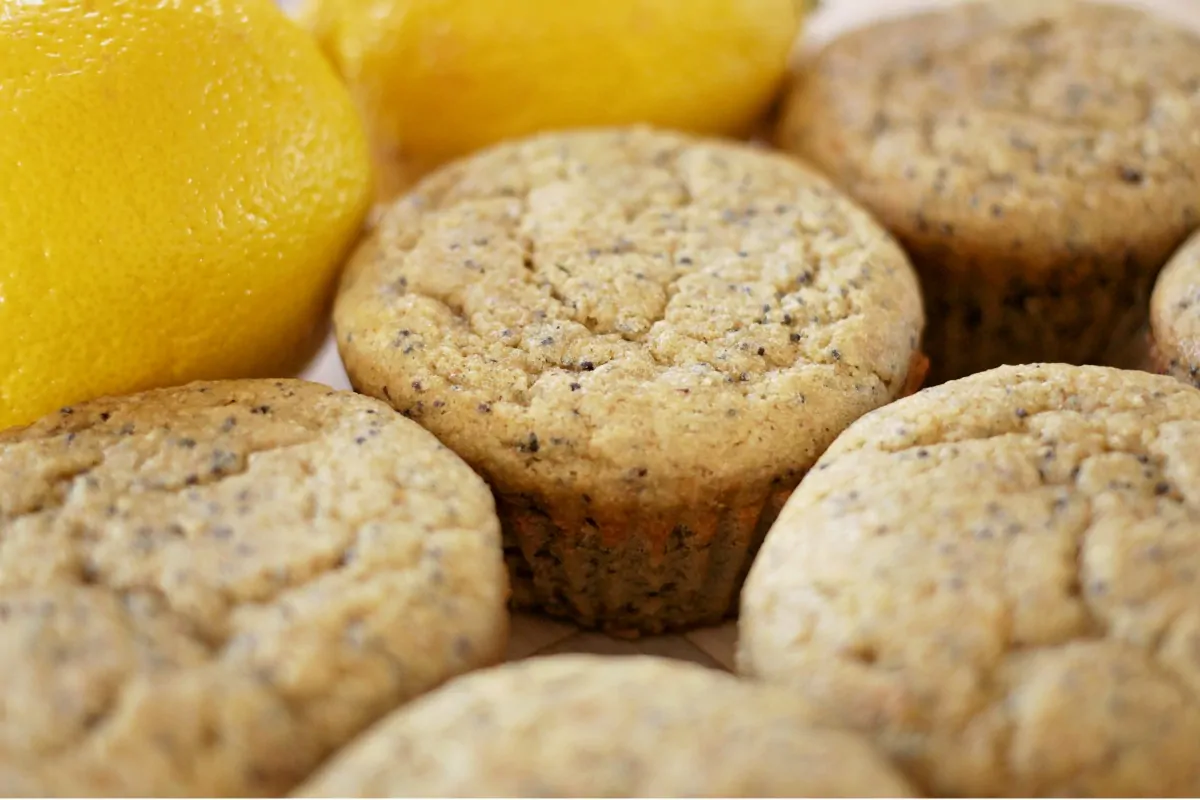 You can use any flour you would like. For this particular batch I used Tiger Nut Flour which is a fairly uncommon one. When eating unprocessed white flour is never recommended, but whole wheat, almond, coconut, tiger nut, and other similar flours will all work just the same.
Use REAL butter. Don't use margarine or fake butters, not only are they unhealthy, but they will make the muffins turn out a different texture.
Make sure to use a real type of vanilla, if it says "imitation" on it, it's not real, but rather filled with fake chemicals to make it taste like vanilla. There are many affordable options for real vanilla, I buy a variety that is just $3 for a 2oz bottle, which lasts a fairly long time even with the amount of baking that I do.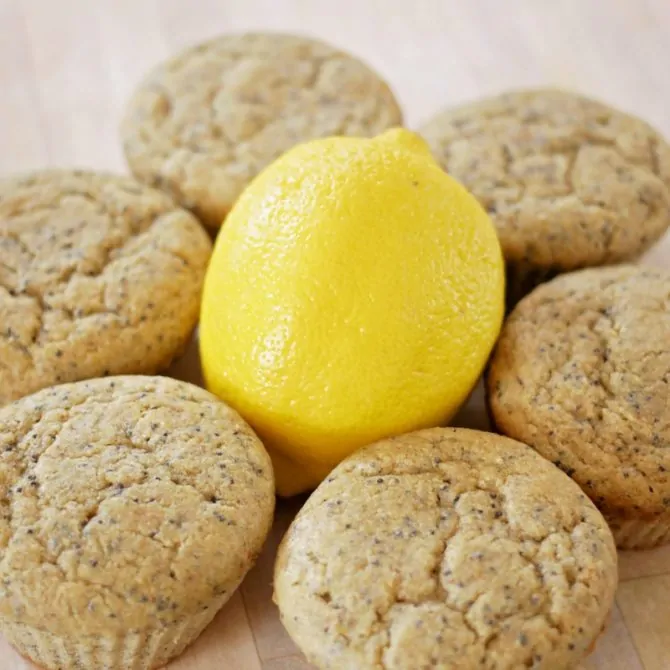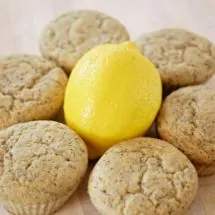 Ingredients
1/2 Cup Softened Butter
3 Tbs Light Brown Sugar
2 Large Eggs Separated
1 1/3 Cups Flour Whole wheat or other preferred flour
1 Tsp Baking Powder
½ Tsp Baking Soda
2 Tbs Poppy Seeds
2 Lemons Zested and Juiced Keep the zest and juice separate.
¼ Tsp Salt
½ Cup Buttermilk
5 Tbs Lemon Juice
1 Tsp Vanilla
Optional: 1 scoop vanilla protein powder. It adds a nice touch to the flavor and packs it with protein but is not required for the recipe to turn out correctly.
Instructions
Preheat your oven to 350 degrees.

Cream together your butter and sugar. Make sure that it's smooth before adding anything else in.

Add the egg yolks, and mix well.

Turn the egg whites into a glorious fluff by using either a hand mixer or stand mixer on a high speed. This will take several minutes. You want to beat them until they form stiff peaks. Set the egg whites aside.

In the bowl with your creamed sugar, butter and egg yolks, add in the rest of the ingredients minus the egg whites, leave those for last. Mix it well until fully combined.

Slowly fold in the egg whites, don't over mix them, but don't leave it to where you can still see the white color.

Split the batter into a greased cupcake pan, or silicone cupcake liners.

Bake at 350 degrees for 20-25 minutes. Be sure to test with a toothpick before calling it done.
Here are a few more tips…
Remove the muffins from the pan right after you take it out for cooling. Do the same if using silicone liners. This ensures that they won't stick when they cool down.
I recommend using a silicone spatula for muffin recipes, it allows you to fold things in easily, and scrape those sides well.
I also recommend using a melon scoop or ice-cream scoop to get the batter into the pan or liners, it makes it easy to see that you are spreading it evenly as well.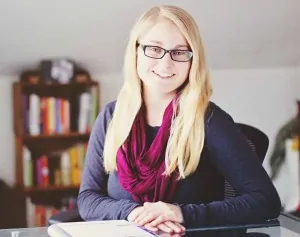 Written by Mariah, a full time children's photographer and owner of Spaghetti and Mashed Potatoes — a food blog about eating healthy and unprocessed foods without crazy ingredients, and doing it all on the average person's income.
Eating healthy and avoiding chemicals and additives does not have to be complicated or expensive, see how she does it here: Spaghetti and Mashed Potatoes
Pin it for Later