This post may contain affiliate links. Read my disclosure policy here.
This recipe for Grapefruit, Shrimp and Couscous Salad is the perfect delicious, healthy spring meal. Thank you to Sweet Scarletts and Millenial Blogs for sponsoring this post.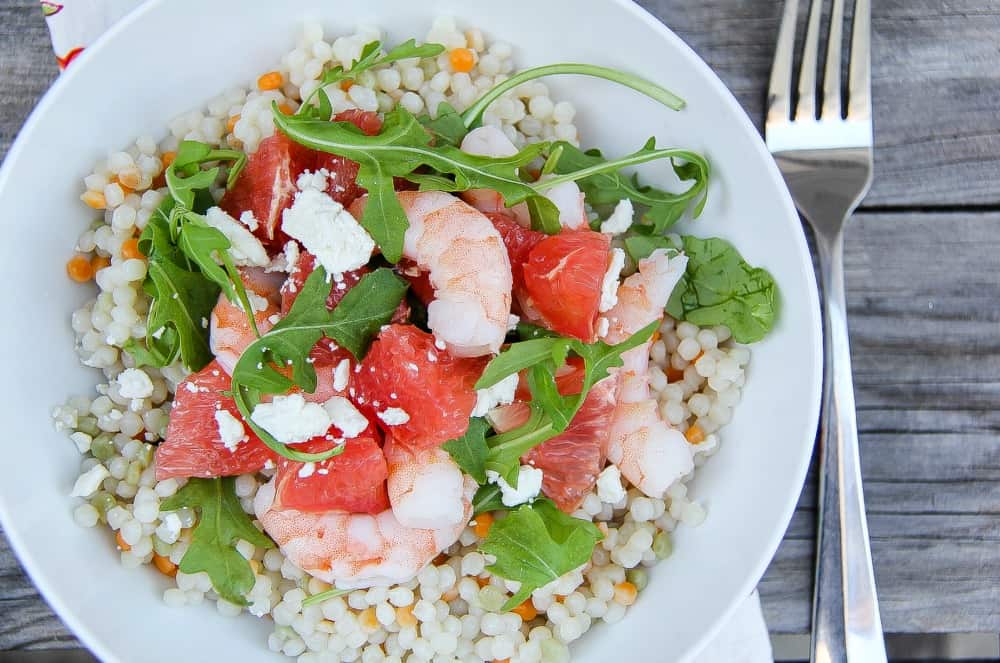 When I was growing up I would often see my grandmother eating grapefruit for breakfast. She would slice it in half, sprinkle a little sugar on each side and eat it with a spoon.
So it wasn't until I was a little older that I realized that grapefruit is not just for breakfast, it's also delicious in salads, drinks, and baked goods too. Especially Sweet Scarletts grapefruit which are the reddest, sweetest and tastiest grapefruit… No need to add sugar to these sweet grapefruits.
They really do brighten up every dish. Just look at this color!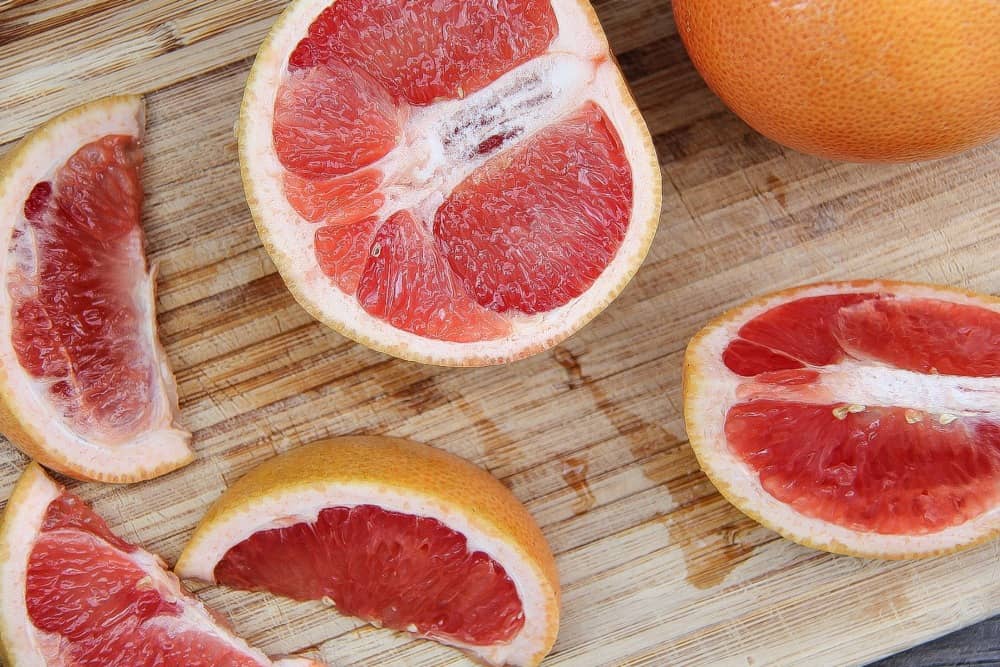 My kids have only just recently started enjoying salads, but of course being kids they never like the same thing at the same time, so I always put all of the ingredients out with serving spoons and let them dish up what they want. This helps to keep the whining to a minimum and my sanity in check.
Set out these fabulous ingredients for your family to enjoy a delicious and healthy salad.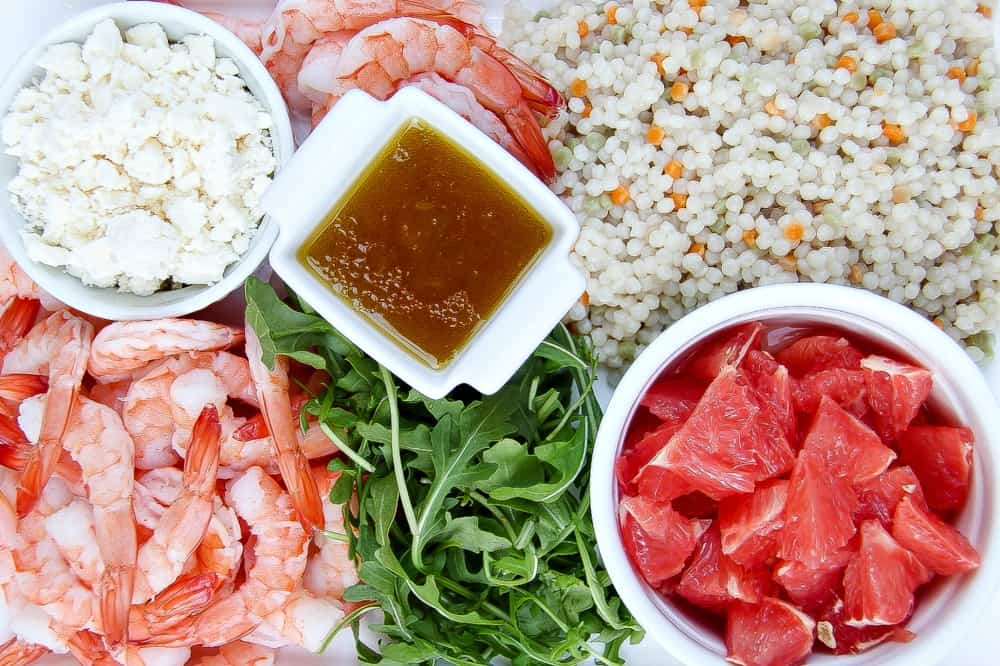 How do you like to eat grapefruit?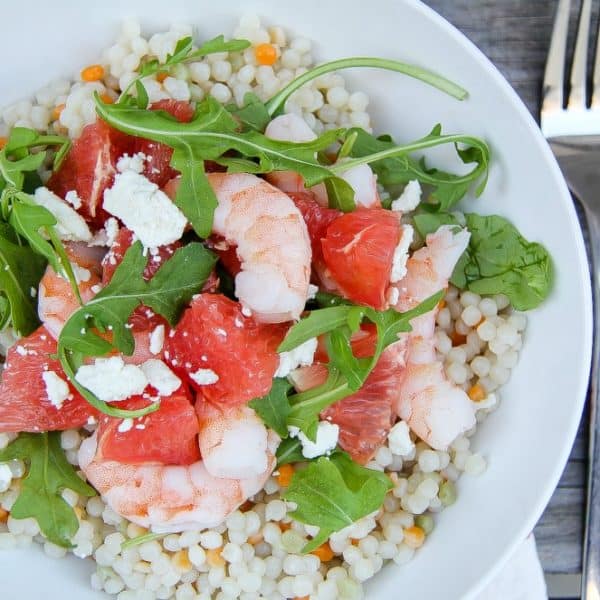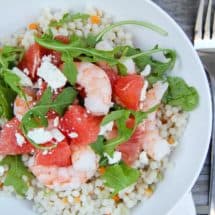 Ingredients
1 Sweet Scarletts grapefruit
2 cups couscous
1 cup baby arugula
1/2 cup crumbled feta
2 cups cooked shrimp tail off
3 tbs honey
1 lime
1 tbs olive oil
Instructions
Prepare the couscous according to the package directions. Drain, run under cool water, toss just a little olive oil through it and set it aside to cool completely.

Cut the grapefruit into bite-sized pieces.

Dressing: Combine the honey, lime juice, and olive oil in a bowl. Whisk until completely combined.
Try Sweet Scarletts, the sweetest Texas red grapefruit. Check out the Sweet Scarletts
Facebook page
for more from the reddest, sweetest, and best grapefruit you've ever tasted.
Pin for Later: