This post may contain affiliate links. Read my disclosure policy here.
ABC TV invited 5 Minutes for Mom contributing blogger Dawn Cullo to Los Angeles, CA to attend the Zootopia media trip. Dawn's expenses were paid for the trip but no other compensation were paid and all opinions are Dawn's.
While in Los Angeles in December I had the opportunity to attend an interview with Executive Producers Michelle Fazekas and Tara Butters. They are currently working on season two of "Marvel's Agent Carter."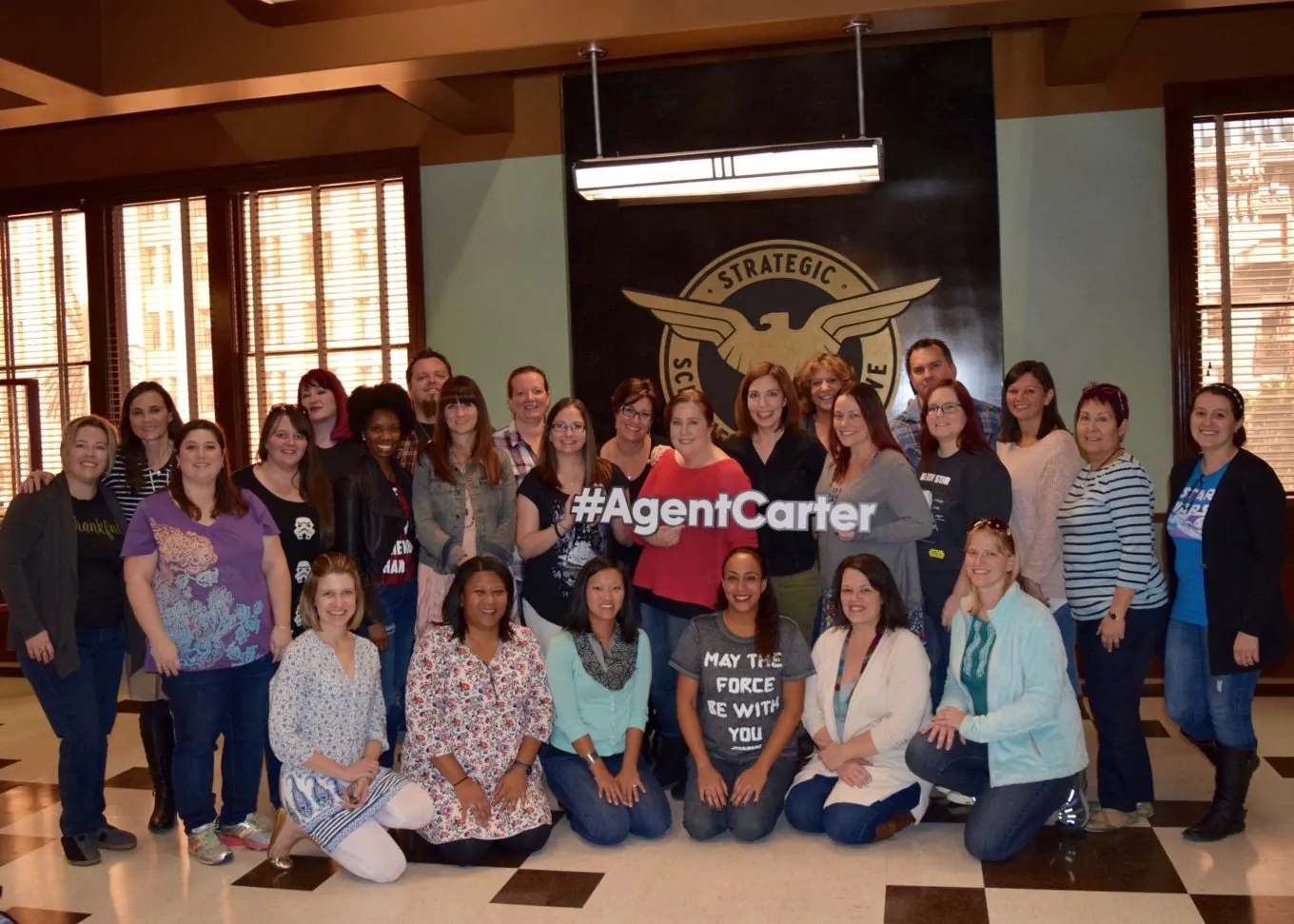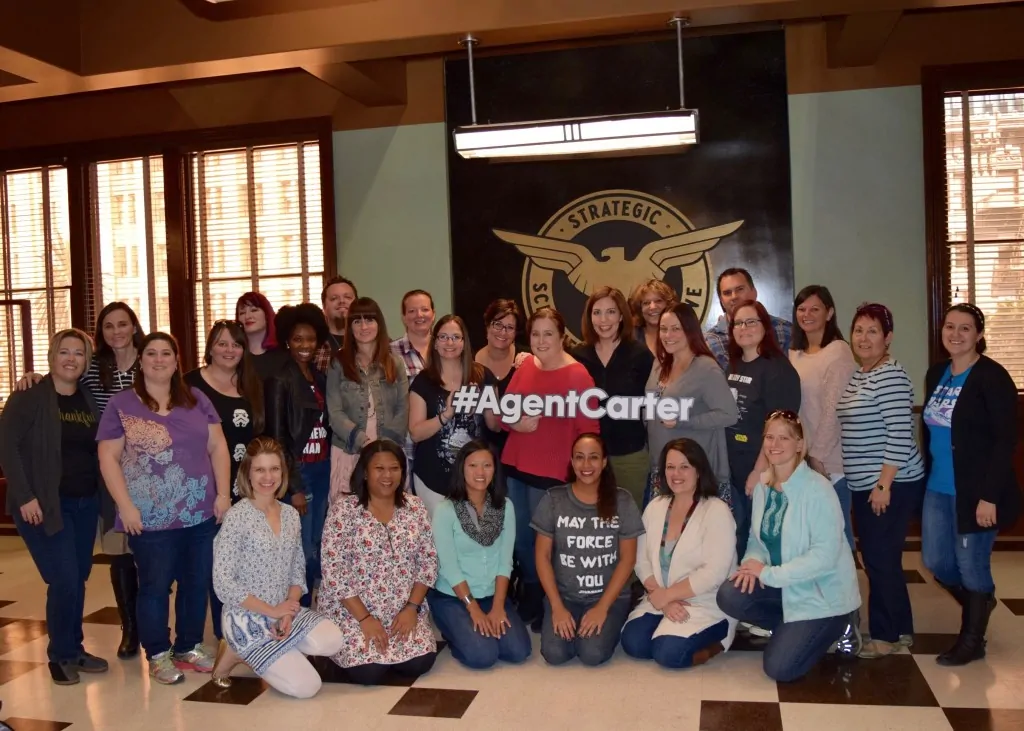 The big news that they shared was that Peggy Carter has moved from New York to sunny Los Angeles. She is still working for the SSR, but now there is a West Coast office and she is put on a case in Los Angeles. In addition to Peggy moving out West, so has Howard Stark and Jarvis. In addition to the charters you already know from the series such as Agent Thompson and Agent Sousa we will be introduced to a new cast of characters in Los Angeles.

Kurt wood Smith, whom Michelle and Tara worked with on "Resurrection," will be making his series debut on "Marvel's Agent Carter" as a character that will serve as a mentor to Agent Thompson.  Also making their series debut are Wynn Everett as Whitney Frost and Currie Graham as her husband and Reggie Austin as Dr. Wilkes, which they describe as "Dr. Handsome" 
In store for Peggy this season is romance. She realizes that in order to move on with her life she really needs to let Captain America go. This means there will be some romantic storylines for Peggy, perhaps with Dr. Handsome?? You will have to watch to find out.
With the show moving to Los Angeles it has taken on a whole new fun challenge for the wardrobe and set departments. They are now using brighter colors to help reflect the new sunny region of Los Angeles as compared to New York in the 1940's.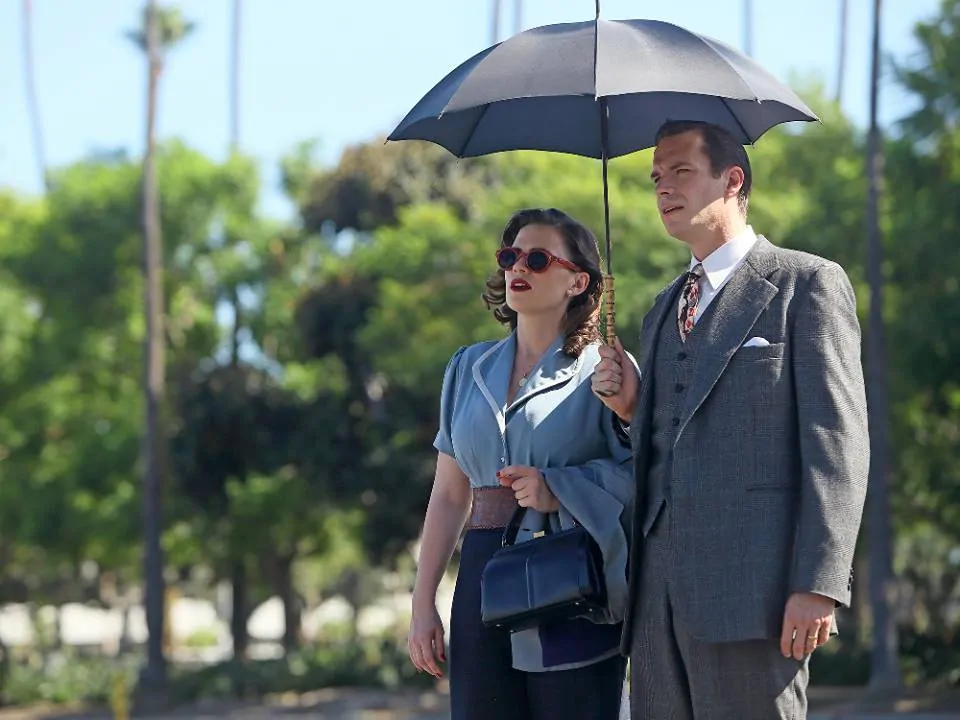 In addition to speaking with the executive producers we will able to speak with Hayley Atwell (Peggy Carter) and James D'Arcy (Edwin Jarvis).
Hayley Atwell explained that "Marvels' Agent Carter" is very different from Agents of S.H.I.E.L.D. and it has it's own unique style but can still be part of the Marvel Universe.
She enjoys being a female role model, it is especially thrilling when she attends fan events and she gets to meet  the young women who are watching the show and see Peggy Carter as a role model. She isn't a super hero, she has faults, makes mistakes and she is just trying to figure everything out.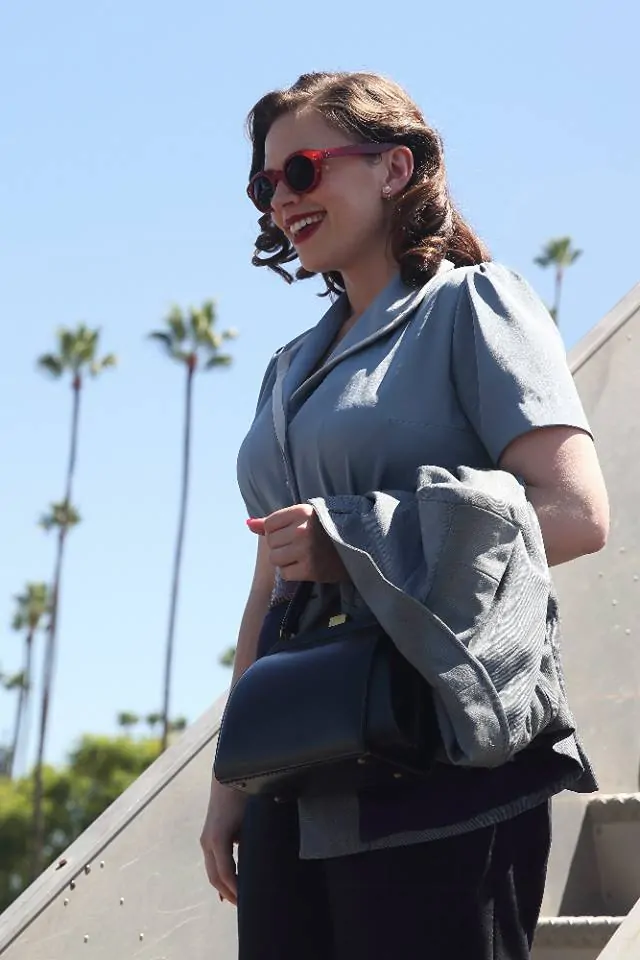 Peggy has a drive, determination and she is tenacious. She has a desire and purpose to get things done despite the situations that she finds herself. What makes her appealing is that she gets up every morning,  puts curlers in her hair, puts on her red lipstick on goes out to be a part of the world. Hayley feels that these characteristics are very appealing qualities for young girls to see that you don't need to put on a tight cat suit or costume to be a super hero.  She loves playing Peggy Carter because she feels that Peggy is a force for good in the world.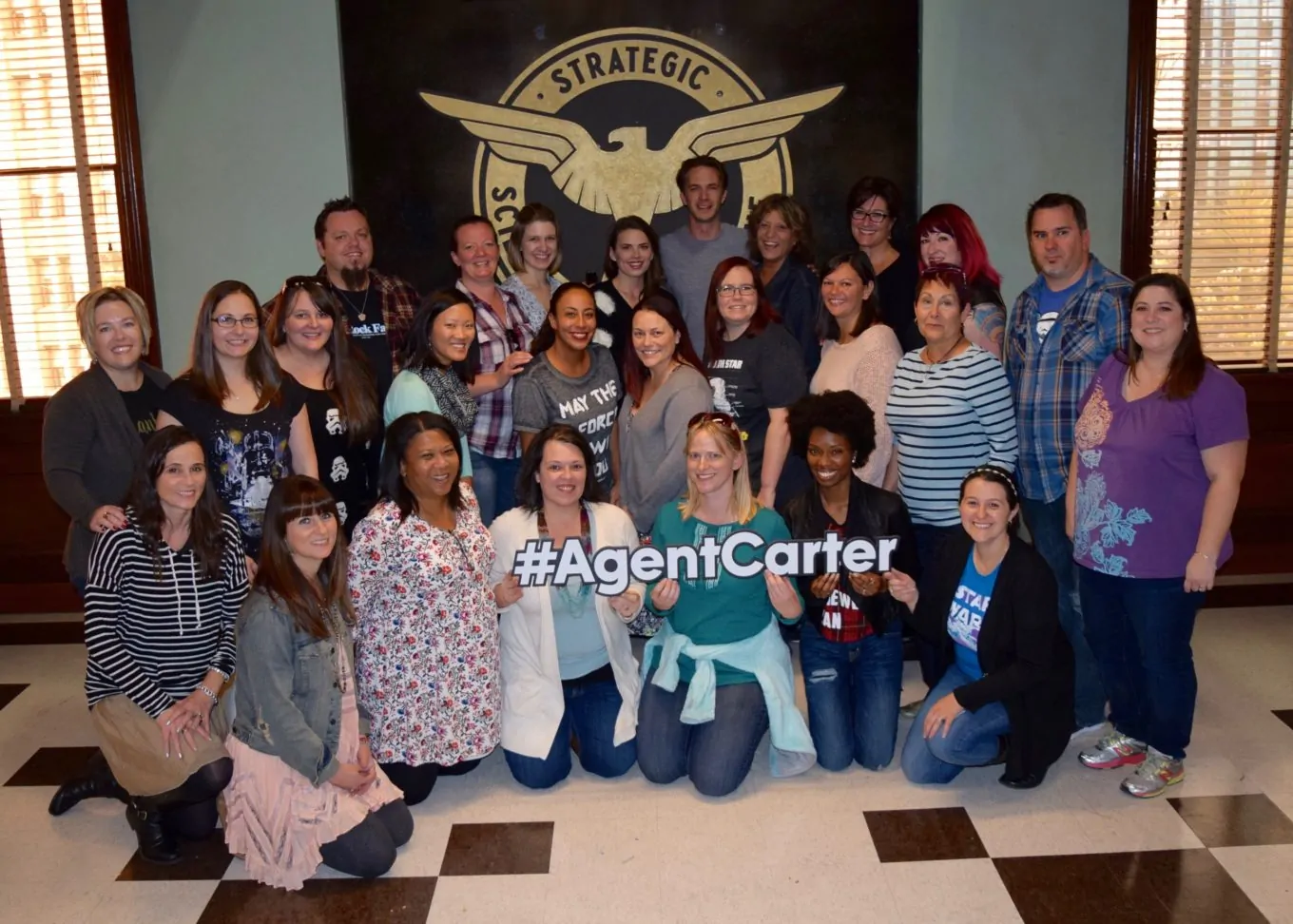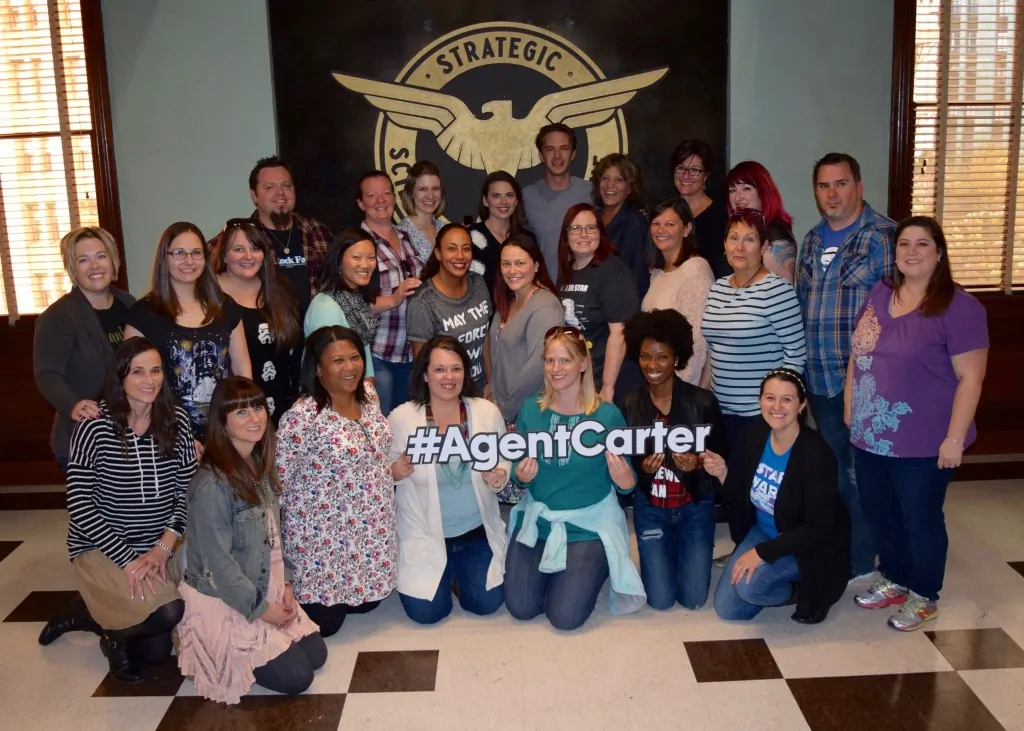 Be sure to catch "Marvel's Agent Carter" when it returns on January 19th with a two hour season premiere starting at 9:00 p.m.
MARVEL'S AGENT CARTER – "Marvel's Agent Carter" returns for a second season of adventure and intrigue, starring Hayley Atwell in the titular role of the unstoppable agent for the SSR (Strategic Scientific Reserve). Dedicated to the fight against new Atomic Age threats in the wake of World War II, Peggy must now journey from New York City to Los Angeles for her most dangerous assignment yet. But even as she discovers new friends, a new home – and perhaps even a new love – she's about to find out that the bright lights of the post-war Hollywood mask a more sinister threat to everyone she is sworn to protect.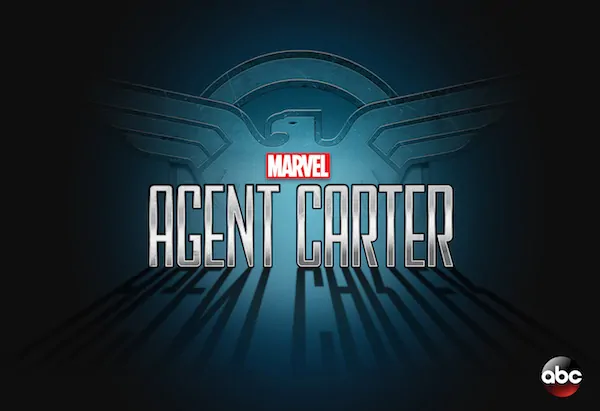 Written by 5 Minutes for Mom Contributor, Dawn Cullo.