This post may contain affiliate links. Read my disclosure policy here.
Good morning! Anna here again with another easy and delicious recipe for you…
Easy Shredded Chicken Tostadas
These Shredded Chicken Tostadas are family friendly and easy for a busy night.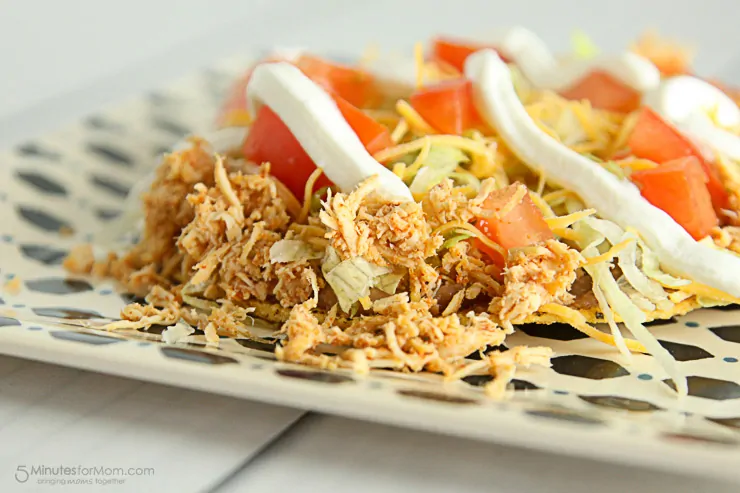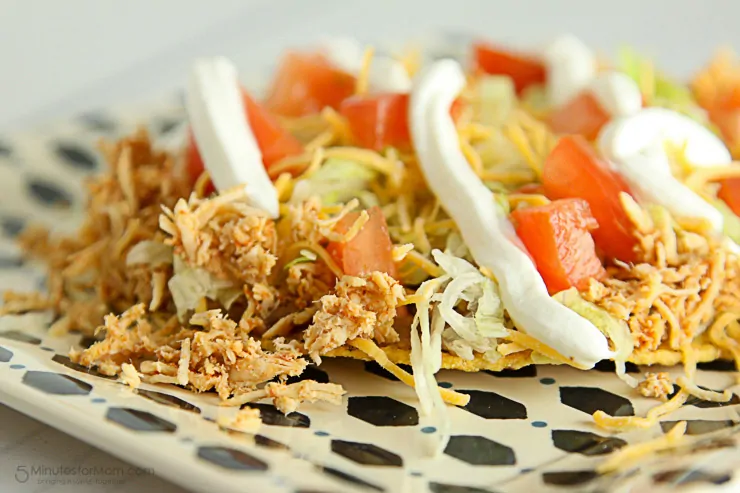 Now, I said Shredded Chicken Tostadas, but now, you can make shredded chicken tacos or shredded chicken taco salad. Whatever your family prefers.
My family loves tostada/taco night, usually my son thinks that it should always be on Tuesday's because of The Lego Movie. But tostada/taco night is an easy dinner so we always have it on our busiest night of the week.
Now, I make this extra easy on myself and I put boneless, skinless, chicken breast, usually about 3 lbs of it, in the crock pot for about 6 hours. Then I put it in a large mixing bowl and use hand hand mixer to shred it. I used to use two forks until my husband saw a video of someone shredding chicken with a mixer and after we tried it we will NEVER go back to using two forks. It's seriously a cinch and only takes about 2 minutes instead of 15.
After the chicken is shredded, throw it all in a large skillet…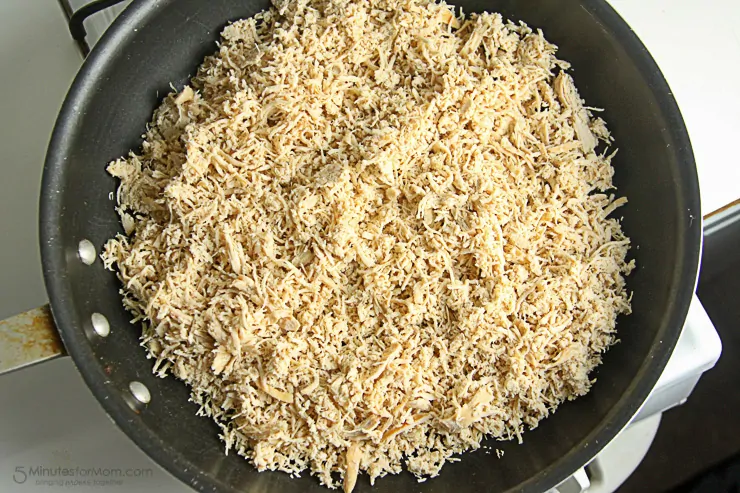 sprinkle liberally with taco seasoning, you can use the prepackaged kind or make your own, I usually keep a big container of the premade kind on hand.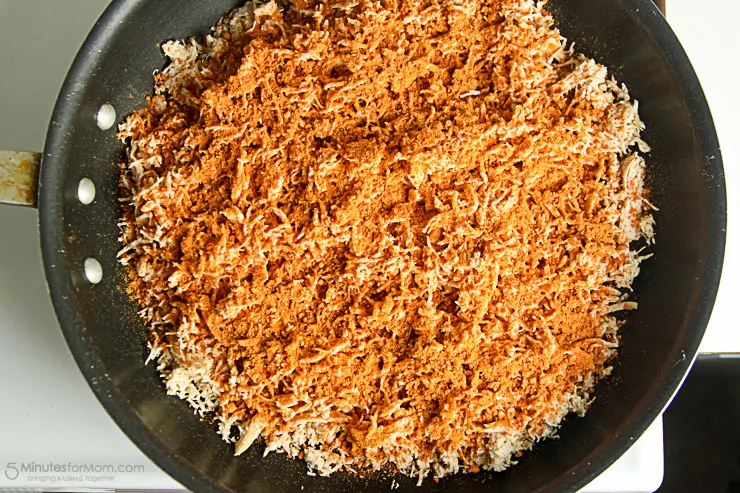 mix the seasoning in well…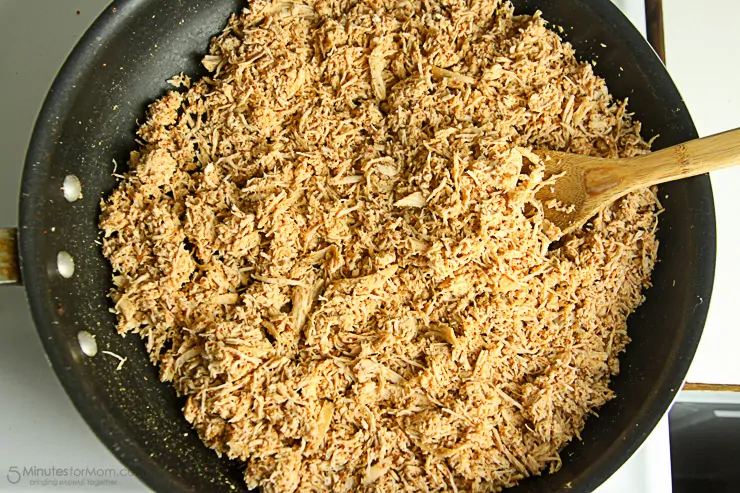 while that heats up, gather your other ingredients: chopped tomatoes, sour cream, refried beans, shredded lettuce, shredded cheese, & tostada shells…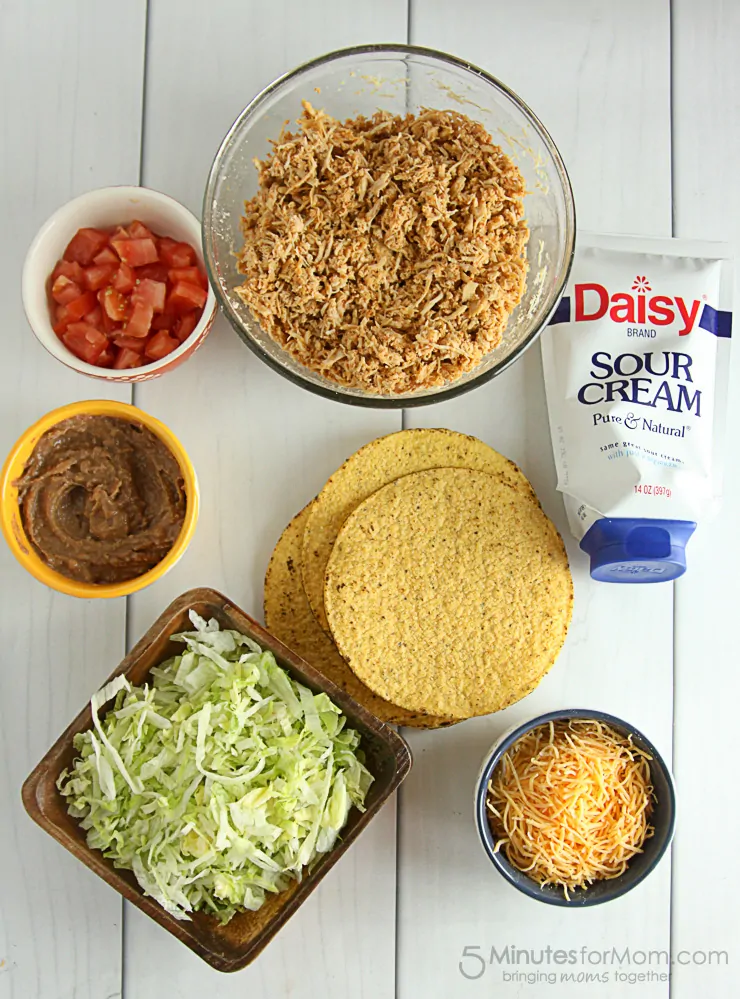 Spread a thin layer of refried beans on a tostada shell…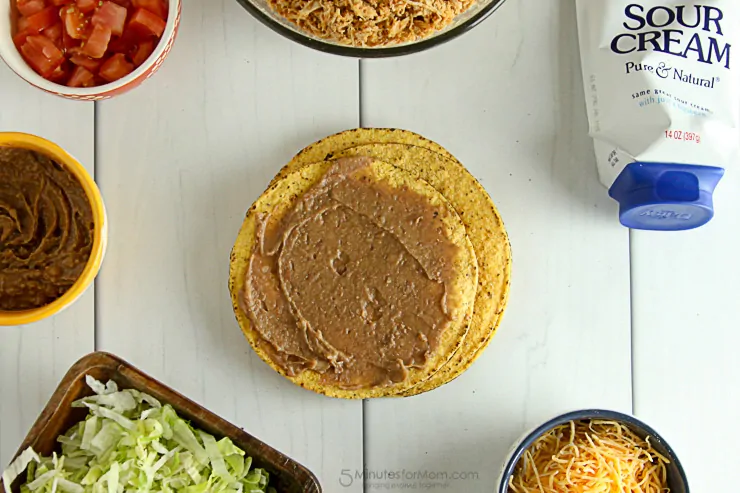 top with some of the shredded chicken…(the refried beans helps the meat to stay on)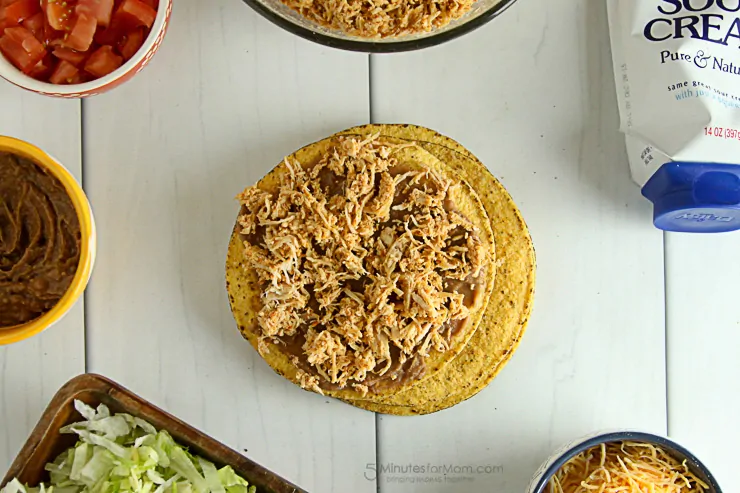 add some shredded lettuce and shredded cheese…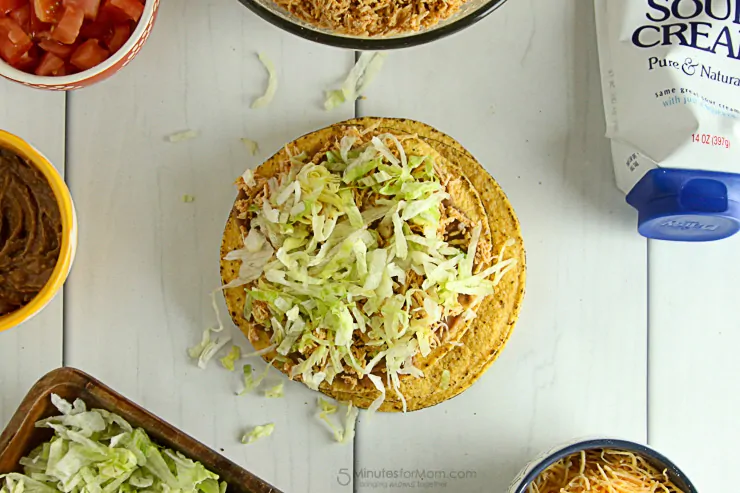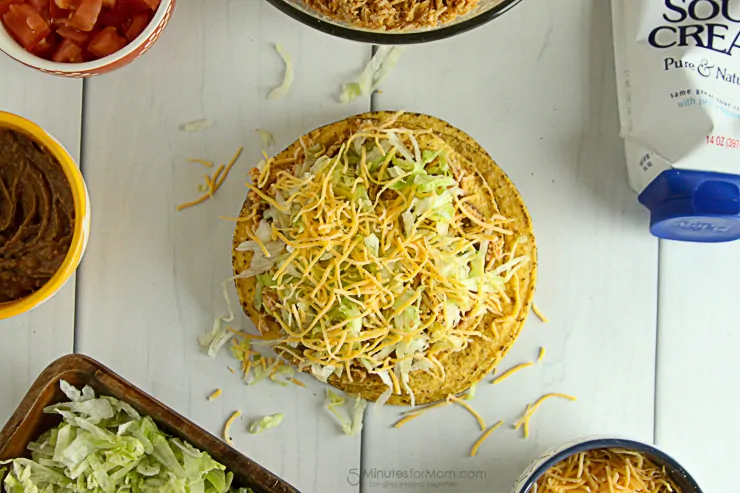 then top with chopped tomatoes and sour cream…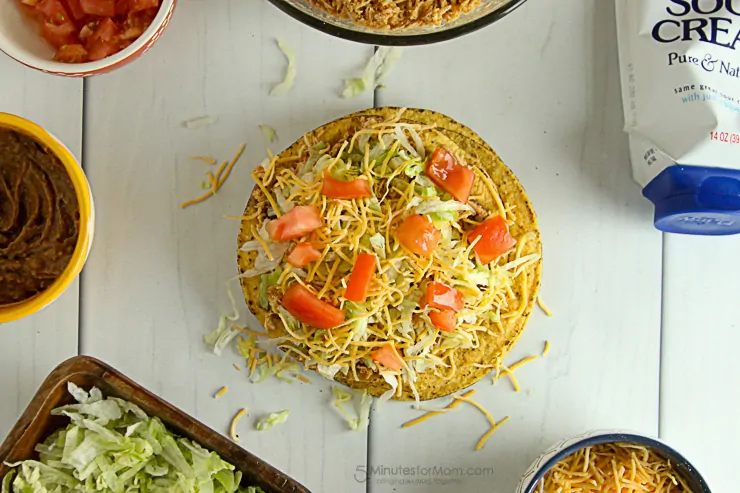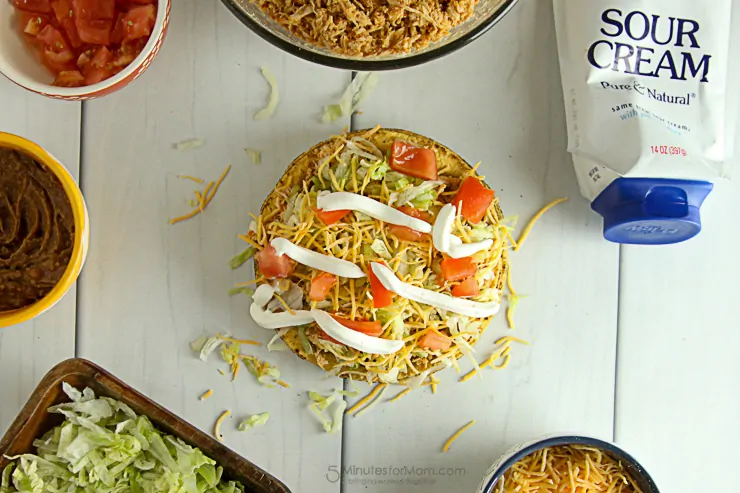 And voila! My husband and I usually add taco or picante sauce if we don't have any tomatoes.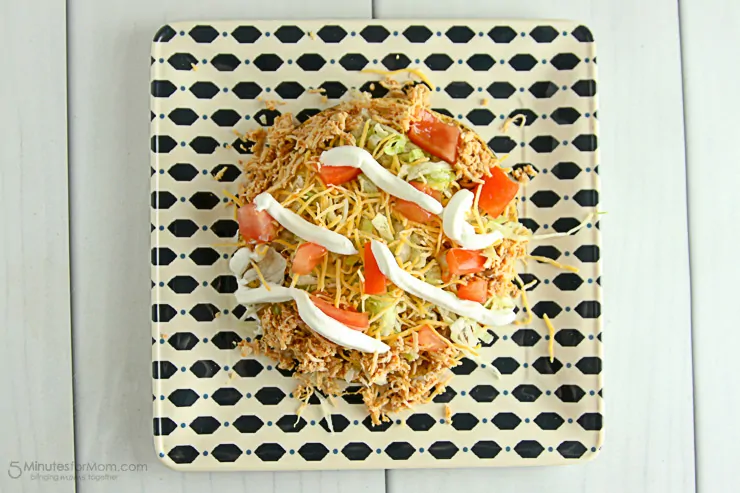 What is your favorite dinner for busy nights?
Be sure to follow us on Pinterest to see other delicious recipes!
Here are a couple options for you to pin for later… we really appreciate it when you save &/or share our posts!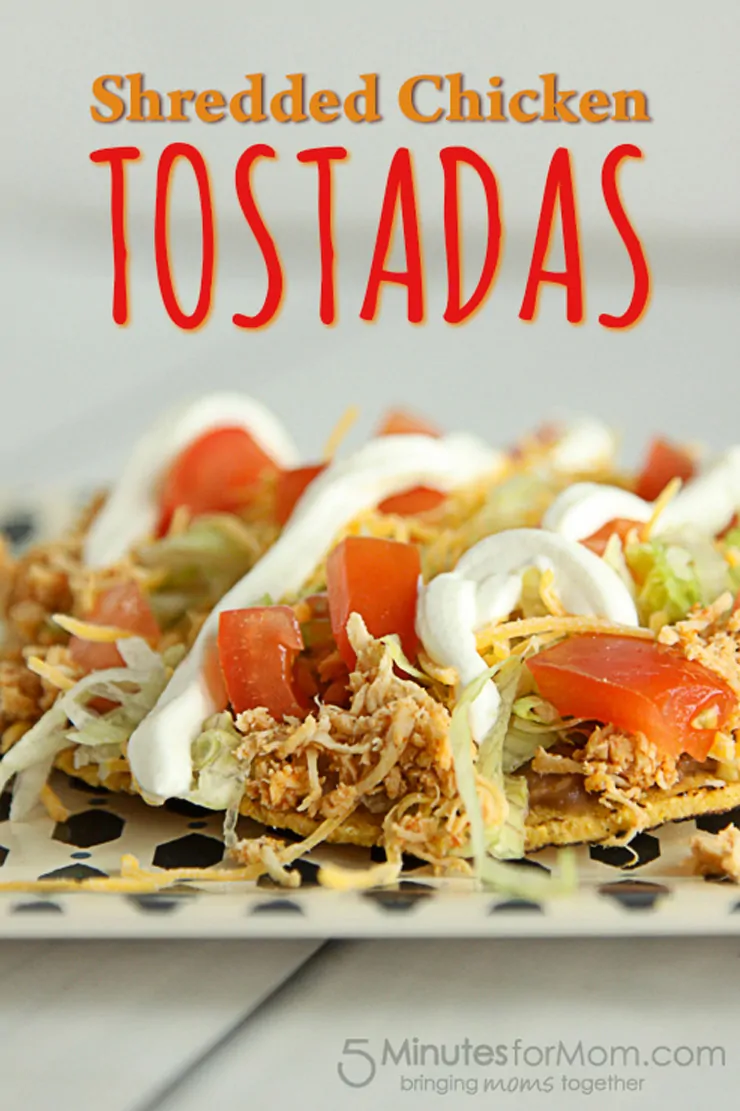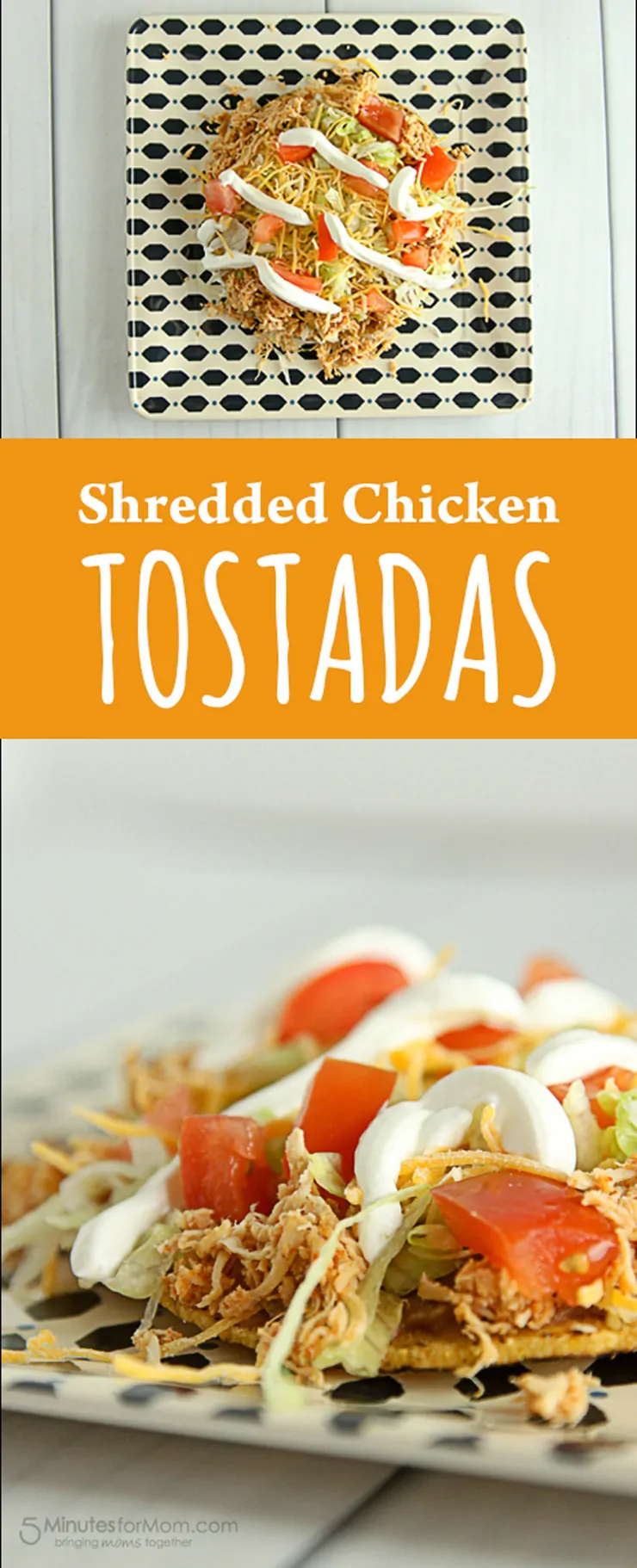 Written by Anna, who shares delicious recipes and a bit of fashion from the country on her blog Green Eyed Country Girl. See what she's pinning on Pinterest and "like" Green Eyed Country Girl on Facebook.