This post may contain affiliate links. Read my disclosure policy here.
Disney, Lucasfilm and ABC TV has invited 5 Minutes for Mom contributing blogger Dawn Cullo to Los Angeles, CA to attend the Star Wars: The Force Awakens and ABC TV media trip. Dawn's expenses have been paid for the trip but no other compensation were paid and all opinions are Dawn's.
An 11 year old J.J. Abrams saw Star Wars in the movie theater and he became a fan for life. When Kathleen Kennedy, president of LucasFilm, approached him to direct the next Star Wars movie, Episode VII,  he said "No." But this was partly because he had just finished many back-to-back projects and his family was planning a long vacation.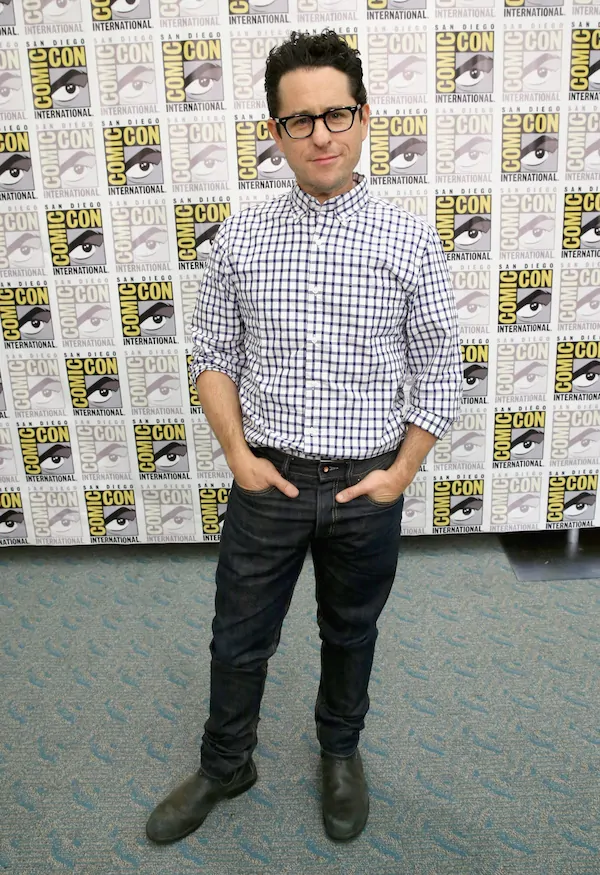 He also cared about Star Wars so much that the idea of taking it on was something that he couldn't even imagine, it was intimidating.
Later, Kathleen had a second discussion with him and shared that J.J. would have the opportunity to continue the Star Wars story since Return of the Jedi, this concept peaked his interest. He realized that the new installment would take place 30 years later and the main characters would have been born 10 to 15 years after Return of the Jedi.
He found this aspect of the story compelling because the Star Wars tales would be ancient history for kids who were 19 or 20 years old. Being able to explore what they knew, what they believed about the Force and ultimately what they believed in was a story he wanted to tell. The idea of finding these young people who exist in a Star Wars universe was so compelling to him, and that feeling of re-discovering a world and a feeling that was so powerful for him growing up was undeniable.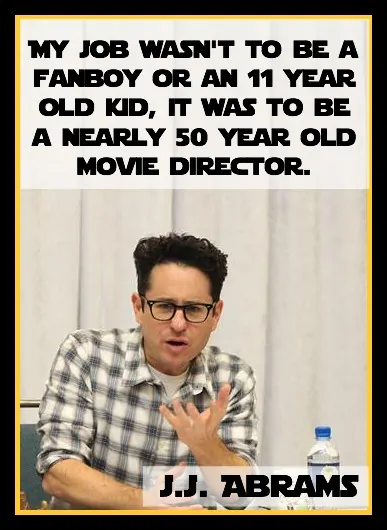 J.J. said that he tried to approach the movie from a point of view of acknowledging how much he loves what George Lucas created. Yet, at the same time he knew that being a fan doesn't make the story work or the scenes any good. Being a fan is great but he needed to be a storyteller and a filmmaker.
He knew it was an honor to be asked to get involved in the project and that his role would be as temporary guardian of the saga. Being available to help relaunch the saga for a new generation of families is an amazing feeling. He knows that he's passing the torch to future directors that are going to be exploring Star Wars in different offshoots.
Now he will be able to sit back and enjoy it as a fan.
Star Wars: The Force Awakens Trailer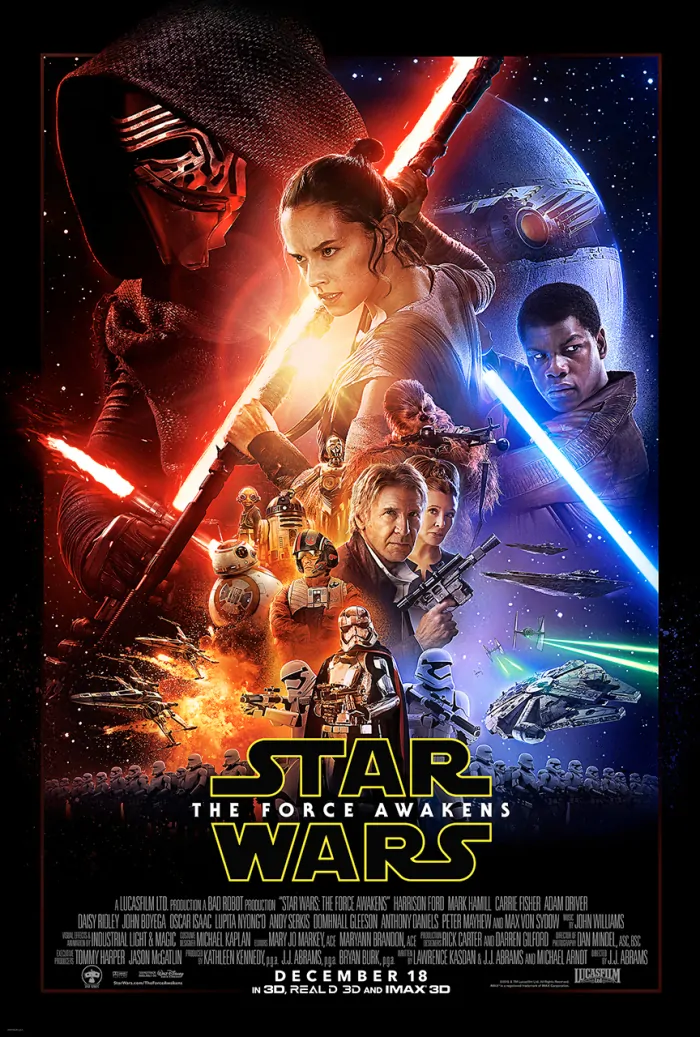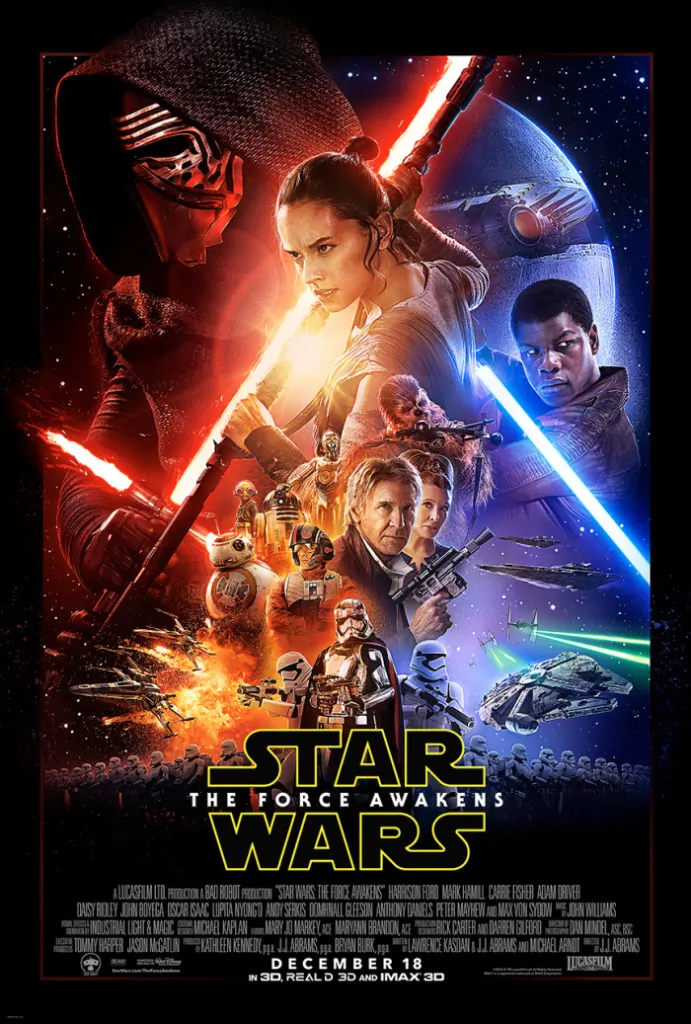 The film stars
Harrison Ford
,
Mark Hamill
,
Carrie Fisher
,
Adam Driver, Daisy Ridley, John Boyega, Oscar Isaac, Lupita Nyong'o, Andy Serkis, Domhnall Gleeson, Anthony Daniels, Peter Mayhew
and
Max Von Sydow
.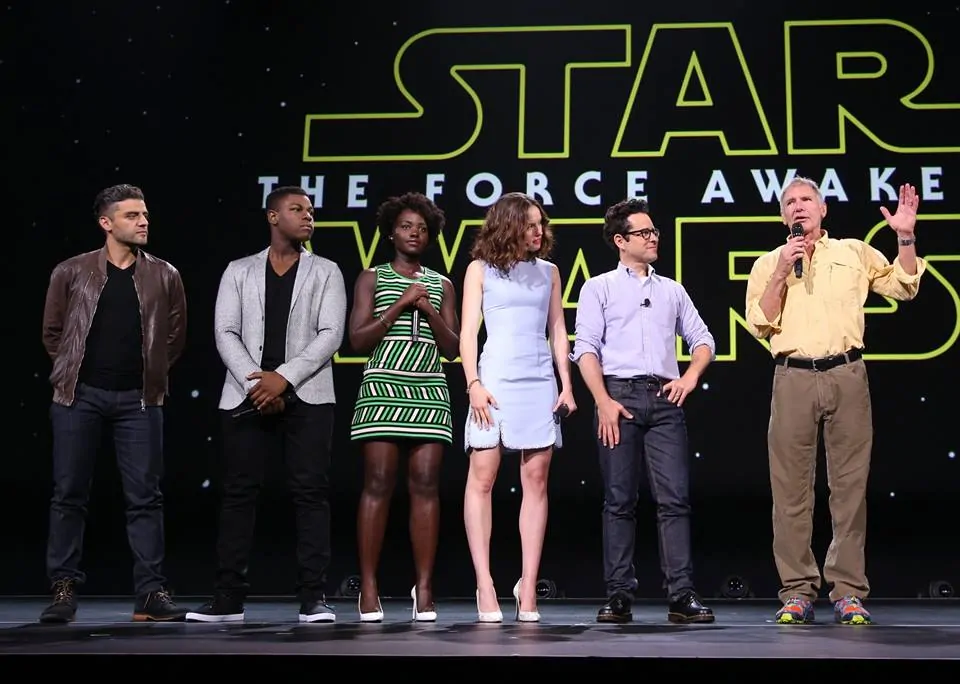 Kathleen Kennedy, J.J. Abrams and Bryan Burk are producing with Tommy Harper and Jason McGatlin serving as executive producers. The screenplay is by Lawrence Kasdan & J.J. Abrams and Michael Arndt.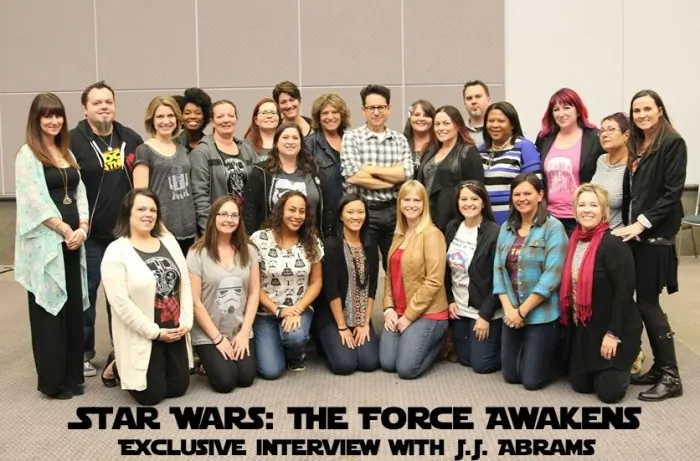 Like STAR WARS on Facebook, Twitter, Instagram and YouTube
The film is now open everywhere.
Visit the official STAR WARS: THE FORCE AWAKENS website.
Written by 5 Minutes for Mom Contributor, Dawn Cullo.