This post may contain affiliate links. Read my disclosure policy here.
Disney, Lucasfilm and ABC TV has invited 5 Minutes for Mom contributing blogger Dawn Cullo to Los Angeles, CA to attend the Star Wars: The Force Awakens and ABC TV media trip. Dawn's expenses have been paid for the trip but no other compensation were paid and all opinions are Dawn's.
Kathleen Kennedy is the most powerful woman in Hollywood but 9 times out of 10 chooses family first. She started her career in Hollywood as Steven Spielberg's assistant and quickly moved up the ladder and went on to produce numerous blockbuster movies such as E.T. the Extra-Terrestrial, Gremlins, and Indiana Jones and the Temple of Doom. She is now the president of LucasFilm.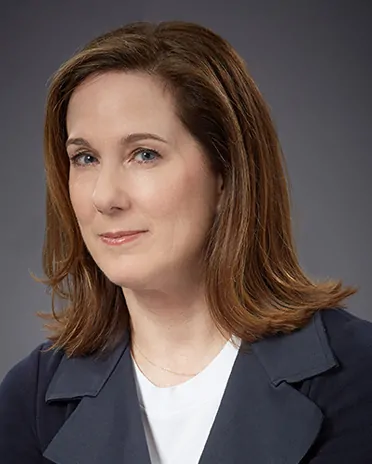 Balancing work and family can take a long time to master, but Kathleen Kennedy seems to have found the answer on how to do it. Not only is she a Hollywood powerhouse but her husband Frank Marshall is also a film producer and director.
She explains that there is no cookie cutter approach to "Here's what you do to balance work and family," but it is more about what works for your family. Before they had children they would work together but then once they had kids they would leap-frog each others projects and would shift responsibilities between each other. For the most part they just supported one another and they'd make it work.
Family time is very important to her and she makes sure that it happens. Even though her typical day isn't "typical" she makes time for her family.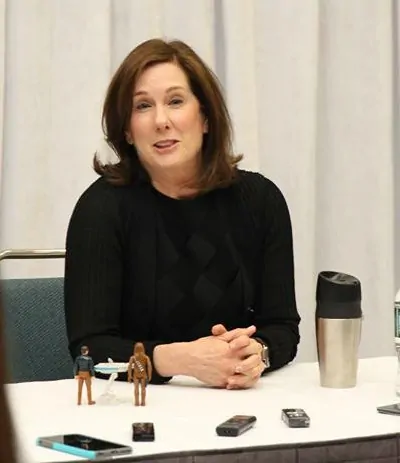 When she was filming Star Wars: The Force Awakens in London the first half of her day was spent working on the movie and once LA started to wake up at 2:30pm London time she would then set up video conference calls and handle the LA business.
She had a driver for the way home and the car was set up with a wi-fi connection. This allowed her to continue working on business until she got home at 8:30-9:00. Once inside the door at home she would be done handling business for the day and concentrate on family.
She explains that she just sort of laid down the law that when she gets home they have dinner, and when she gets up in the morning she goes in a little bit late so she  can be home when her daughter is eating breakfast and waits for her to get on the bus.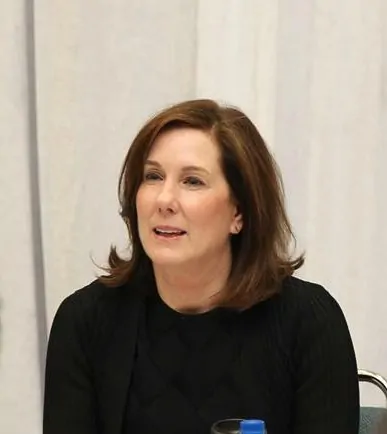 From the start of producing the movie she and J.J. Abrams knew that they would have a female as the hero in Star Wars: The Force Awakens. They both have daughters and having a female heroine was very important to them. She explains that girls will finally get to have their own "Luke Skywalker."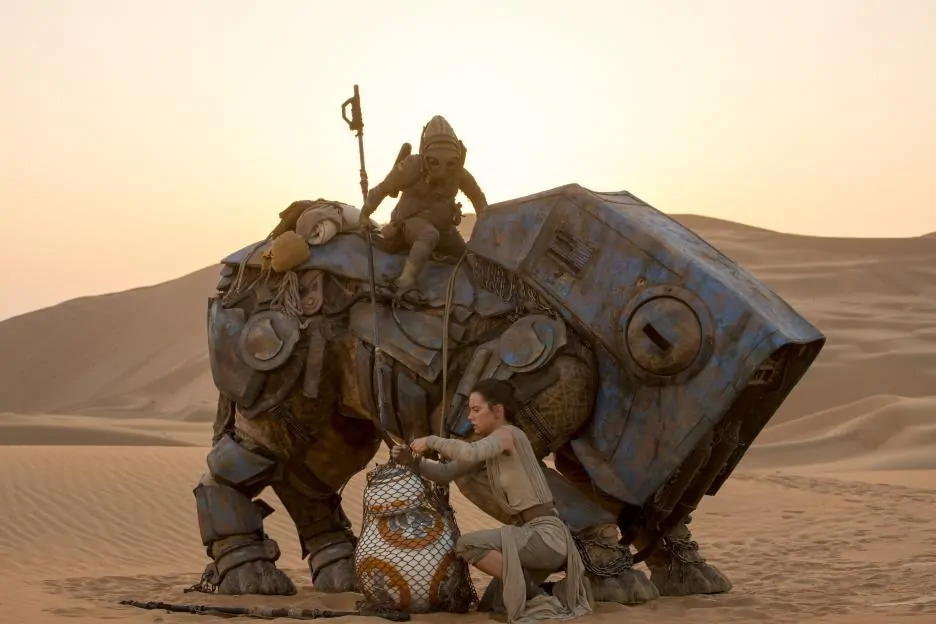 The Star Wars Force for Change is important to Kathleen and J.J. Abrams because the Star Wars franchise is going to generate tremendous goodwill and they wanted to figure out how those involved in the movie could give back as part of the phenomena.
Once Force For Change was formed they went to each of the cast members and let them identify what they'd like to pull under the umbrella of Force For Change.  It is an initiative that can recognize empowering people around the world who are making a contribution and that gives us a lot of empowerment ourselves.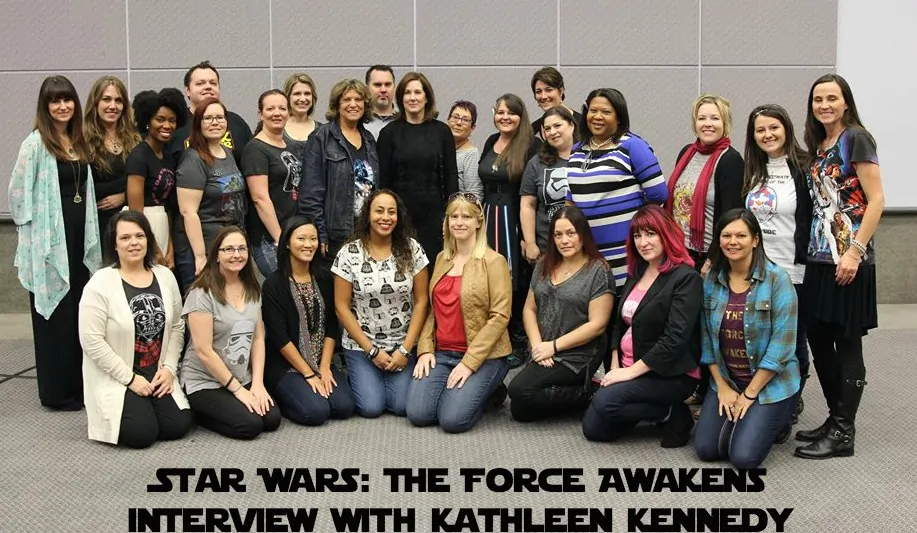 Star Wars: The Force Awakens Trailer
The film stars
Harrison Ford
,
Mark Hamill
,
Carrie Fisher
,
Adam Driver, Daisy Ridley, John Boyega, Oscar Isaac, Lupita Nyong'o, Andy Serkis, Domhnall Gleeson, Anthony Daniels, Peter Mayhew
and
Max Von Sydow
.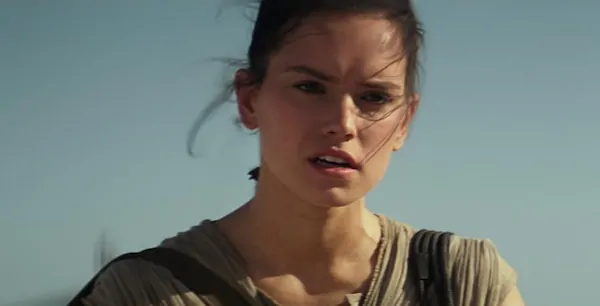 Kathleen Kennedy, J.J. Abrams and Bryan Burk are producing with Tommy Harper and Jason McGatlin serving as executive producers. The screenplay is by Lawrence Kasdan & J.J. Abrams and Michael Arndt.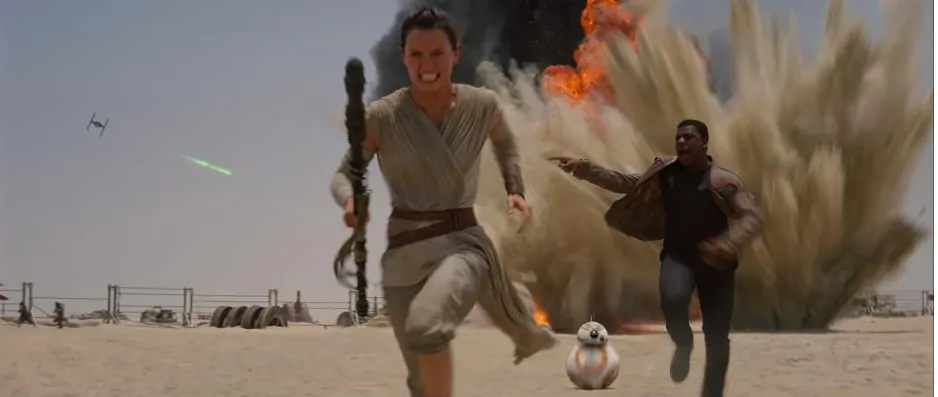 Like STAR WARS on Facebook, Twitter, Instagram and YouTube
The film opens December 18, 2015!!!
Visit the official STAR WARS: THE FORCE AWAKENS website.
Written by 5 Minutes for Mom Contributor, Dawn Cullo.
All interview photo credit to Louise Bishop of www.MomStart.com