This post may contain affiliate links. Read my disclosure policy here.
A rich, dark double chocolate chip cookie that complements its sweetness with a hint of bitterness, a dash of salty, and a smidgen of minty. This chocolate chip christmas cookies recipe is sponsored by Hershey's CHIPITS and features Hershey's CHIPITS Dark Chocolate Chips. Thank you so much for reading and sharing.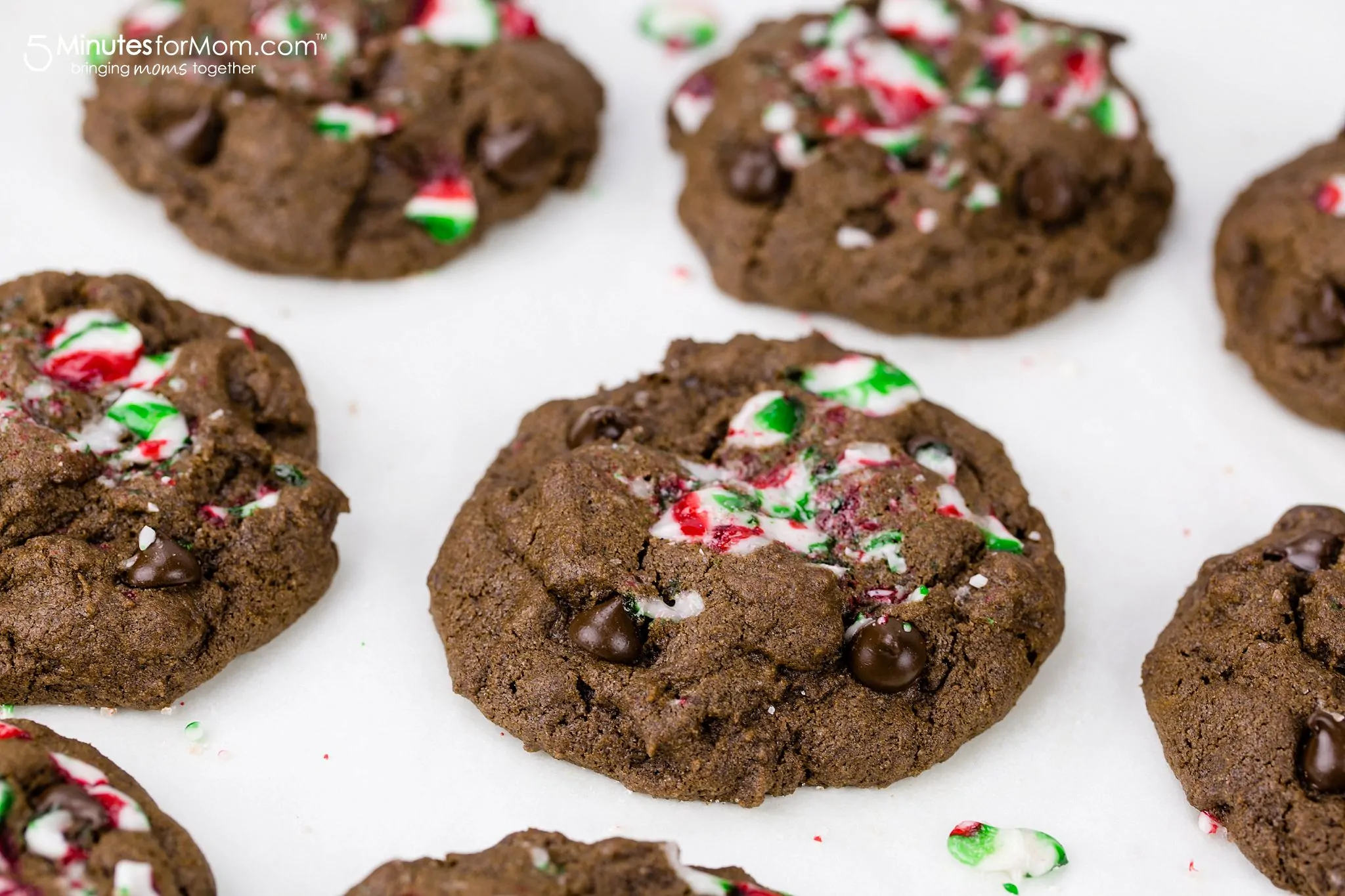 This is a chocolate chip cookie for grown ups.
There isn't any alcohol in it or anything — so, if you want to be generous, you can share with your kids.
But this is a dark chocolate chip cookie for those of us who crave more than just sweet in our sweets.
We want a rich, deep sweet. Complex even.
A sweet that has a hint of bitterness and a dash of salty. And, since it is Christmas, lets go all out and indulge with a splash of minty too.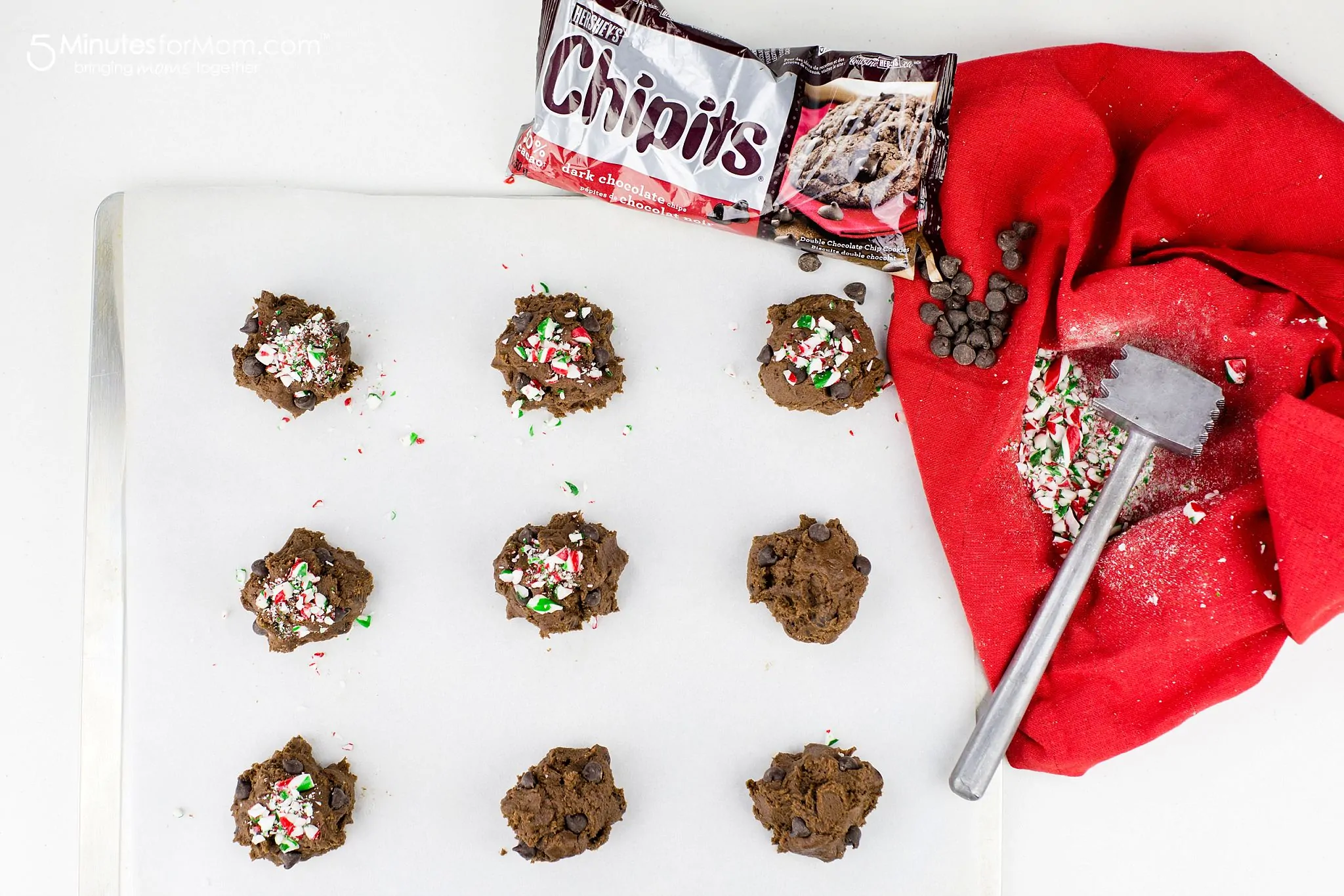 Yes, this cookie satisfies every taste bud on my tongue and has me reaching for more than I should.
In fact, as I tested and perfected this recipe over the last 48 hours, (I made five batches to get it just right,) I ate way more cookies than I could ever admit.
But they are just so good. Every single batch I made was delicious.
I fiddled with the ratio of flour to cocoa. I tried them with cornstarch and without. I tested them with a combination of baking soda and baking powder versus only baking soda. I made some with an extra yolk. And I adjusted the amount of chocolate chips.
Although each batch turned out differently – some spread more, some were chewier, some were crispier, some were fluffier – they were all irresistible.
And if you aren't in the mood for dark chocolate, you can always swap out the dark chocolate for another delicious flavour of CHIPITS.
So, if you are a cookie making novice. No worries.
How To Make Dark Chocolate Chip Christmas Cookies
The great thing about these cookies is that you can't go wrong.
If you want a chewier cookie, use the cornstarch as I call for in the recipe. And if you want a fluffier cookie, use the baking powder with the baking soda too.
If you want them packed with more chocolate chips, increase the amount of chips a little.
If, however, you want your cookies to spread more and be more melt in your mouth than chewy and full, then skip the cornstarch and the baking powder. Just use 1 teaspoon of baking soda instead of the 1/2 teaspoon of baking soda and 1/2 teaspoon of baking powder.
Whatever you do, grab a bag of Hershey's CHIPITS Dark Chocolate Chips and make yourself some grown up dark chocolate chip cookies…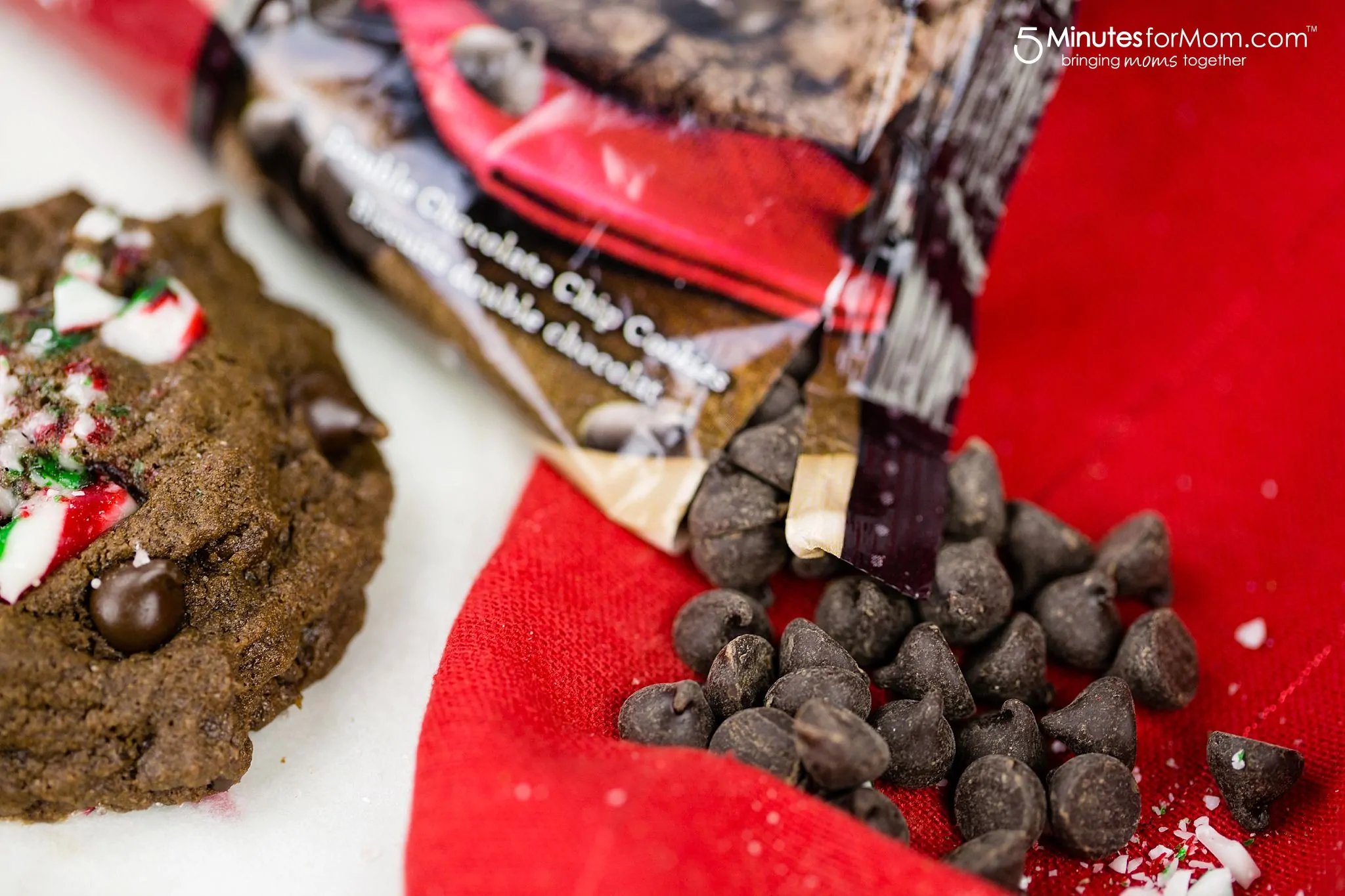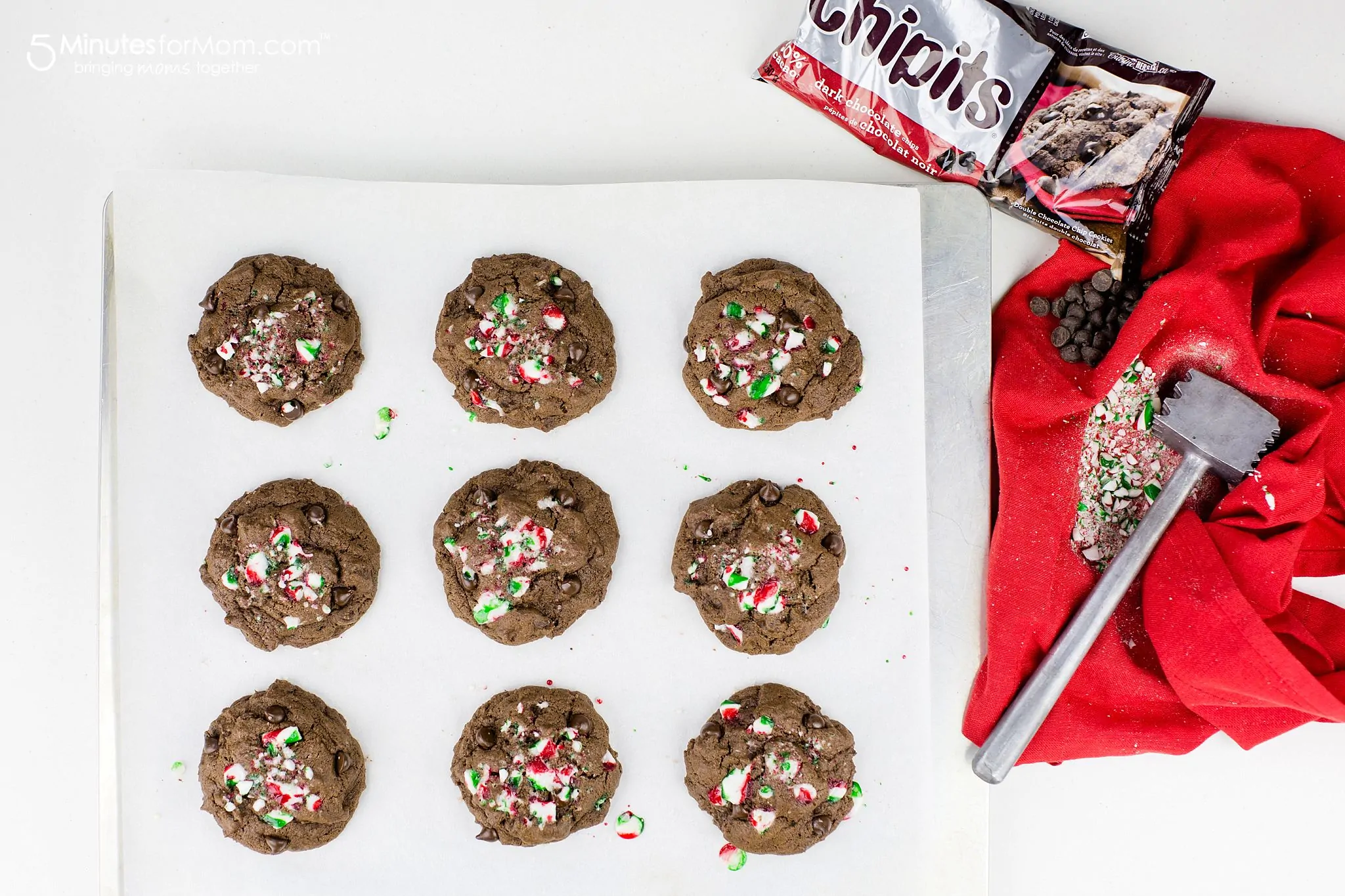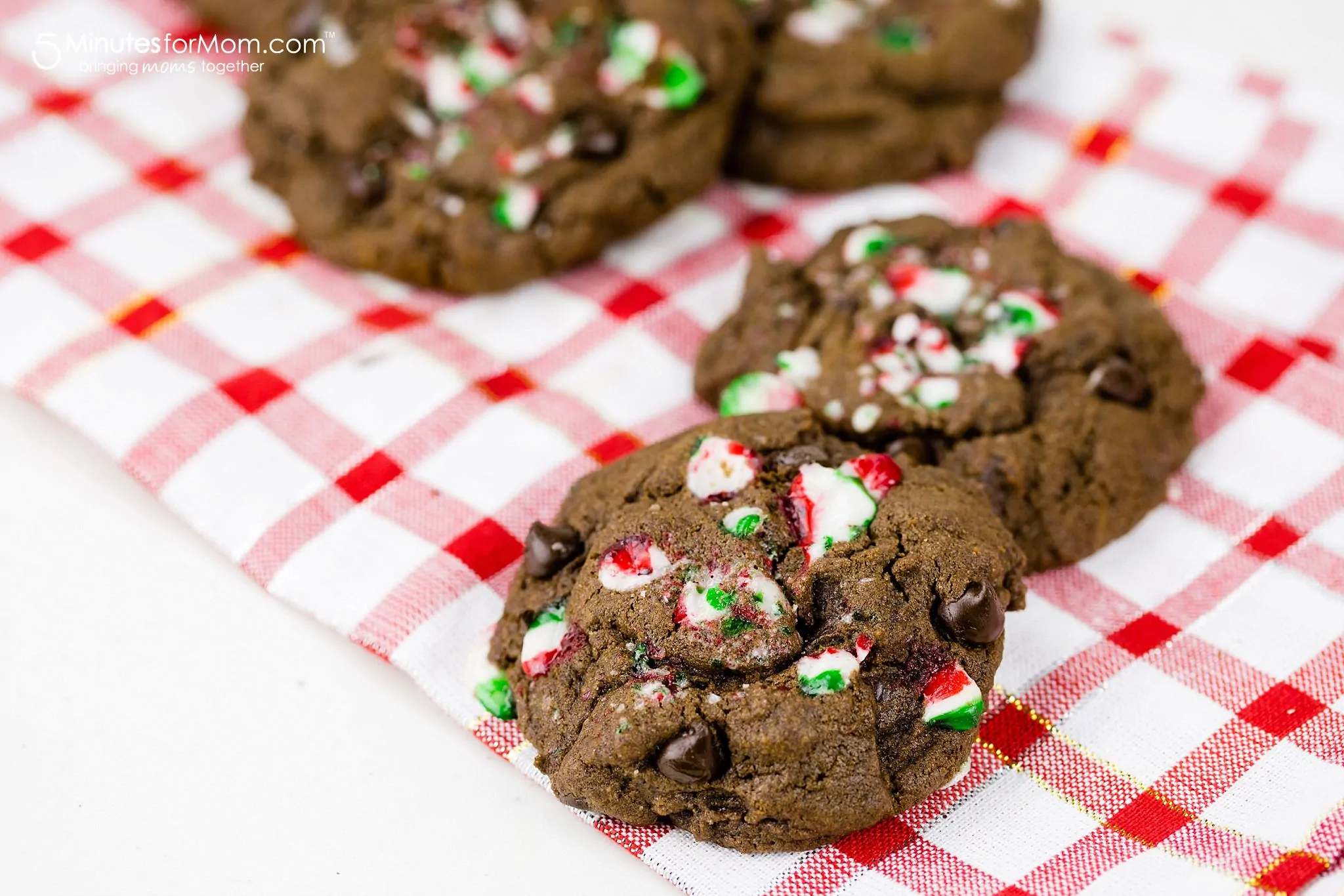 Pin it for Later: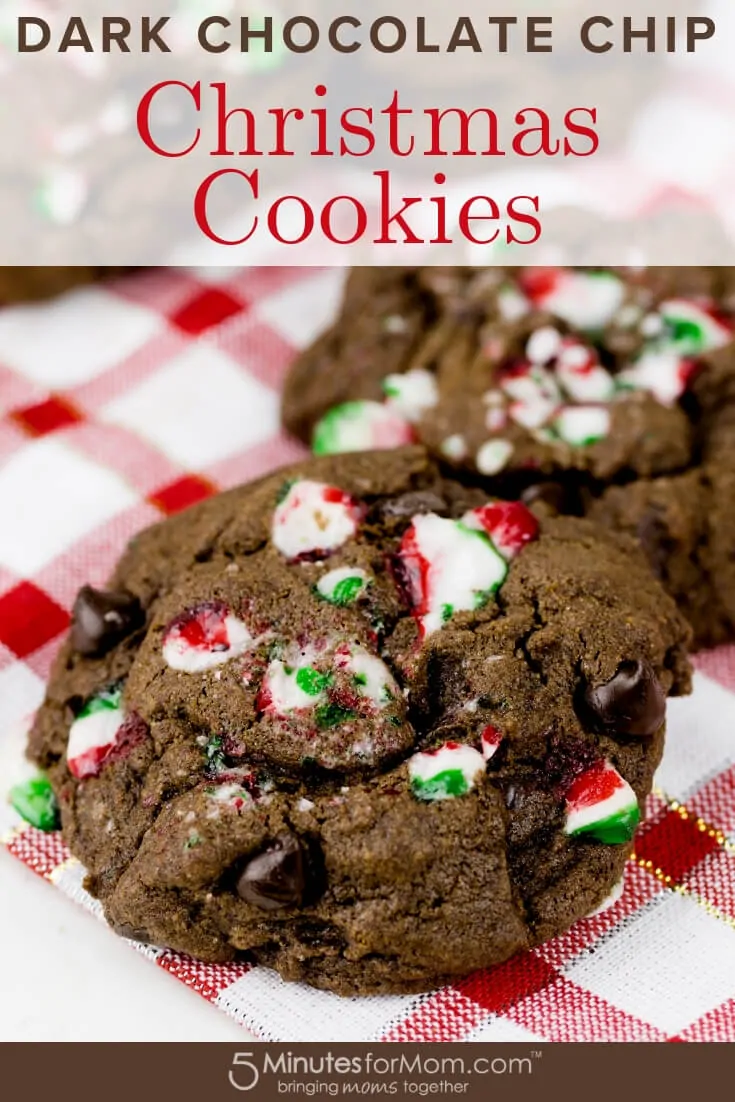 Originally published Dec 10, 2015. Written by Janice Croze, co-founder of 5 Minutes for Mom
Talk with me: @5minutesformom and Facebook.com/5minutesformom
Pin with me at pinterest.com/5minutesformom