This post may contain affiliate links. Read my disclosure policy here.
Thrill the children in your life with CHILDish Personalized Dishware — dishes you customize with your child's name, as well as their hair colour, eye colour and skin tone. CHILDish is a truly unique gift that will add a plateful of fun to every meal.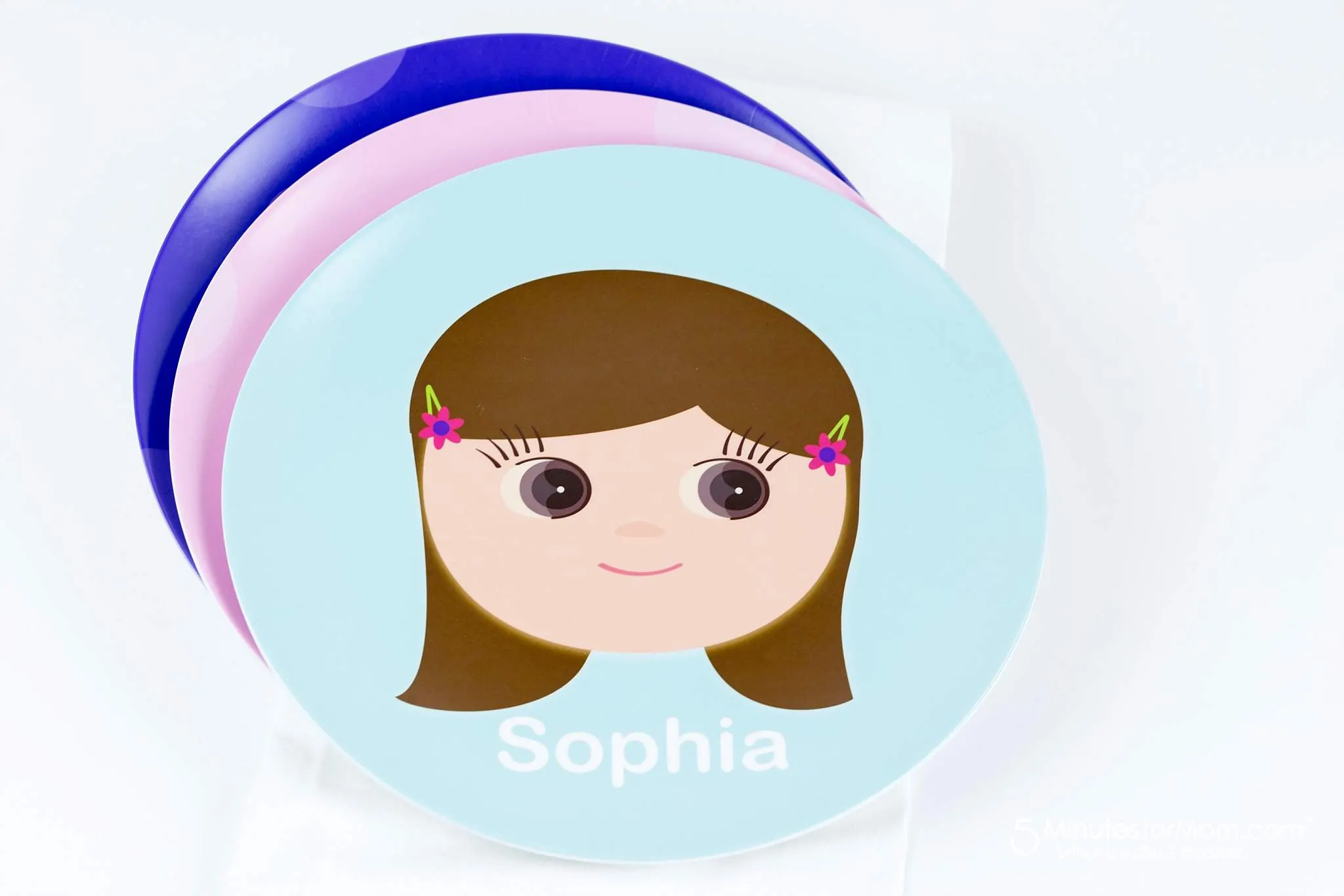 It is a pretty safe bet — gift a young child with a set of bright, fun dishes that not only looks like them, but says their name, and their eyes will light up as they start beaming with pride and excitement.
Kids just love to have their very "own" things.
With the simple act of personalizing an everyday item, such as a placemat or a set of dishes, something ordinary magically becomes something special and more fun.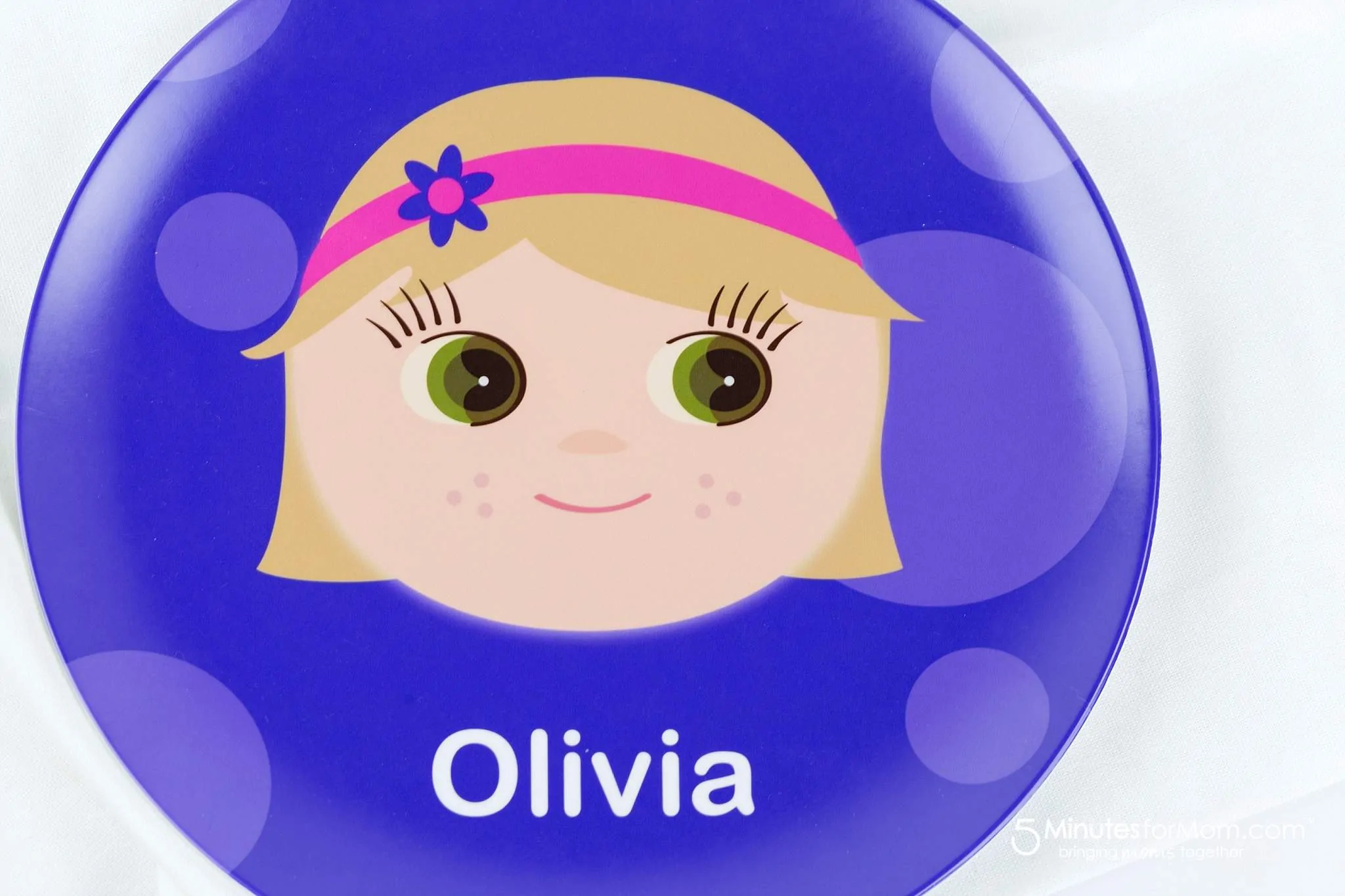 And when it comes to meal times, all of us parents can use some extra magic to make everything run a bit more smoothly.
So, when my good friend Connie Peters, founder of Modern Mama, told me she had purchased a small business called CHILDish, I was more than happy to show off her sweet products to you in case you and your kids could use some extra meal time fun.
To get the complete shopping experience of CHILDish personalized dishware, we designed and order three plates for our girls, Olivia, Julia and Sophia.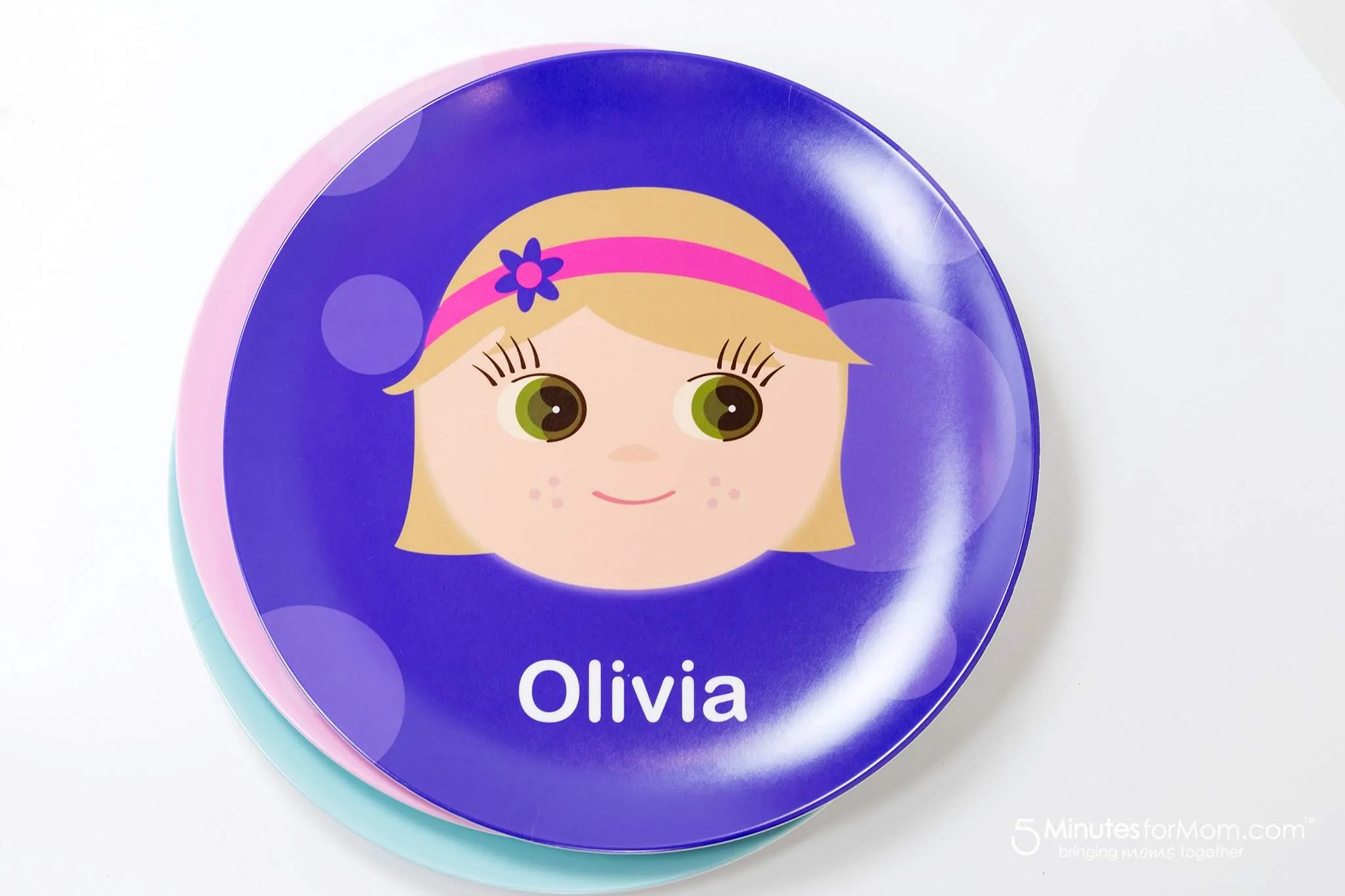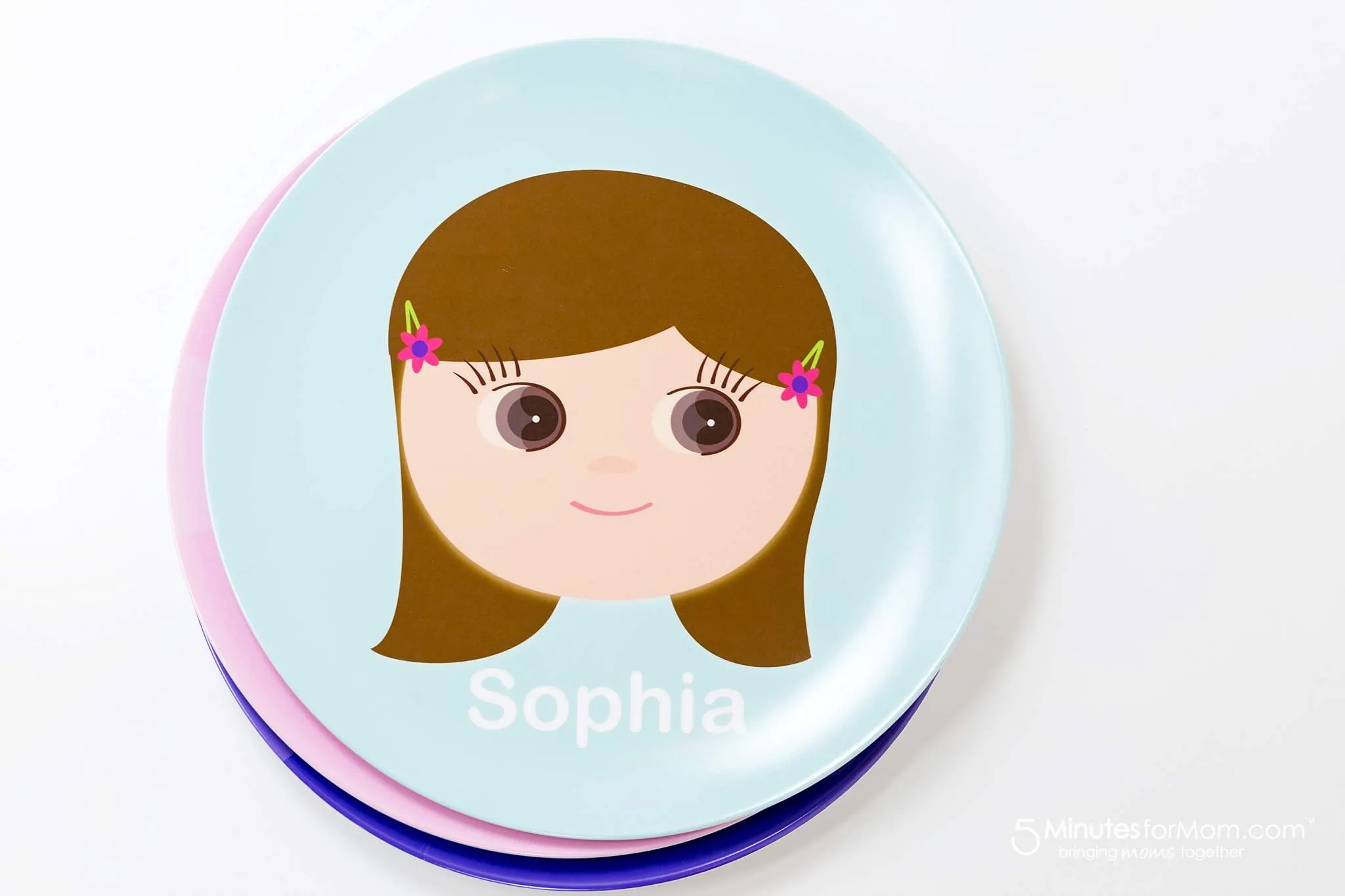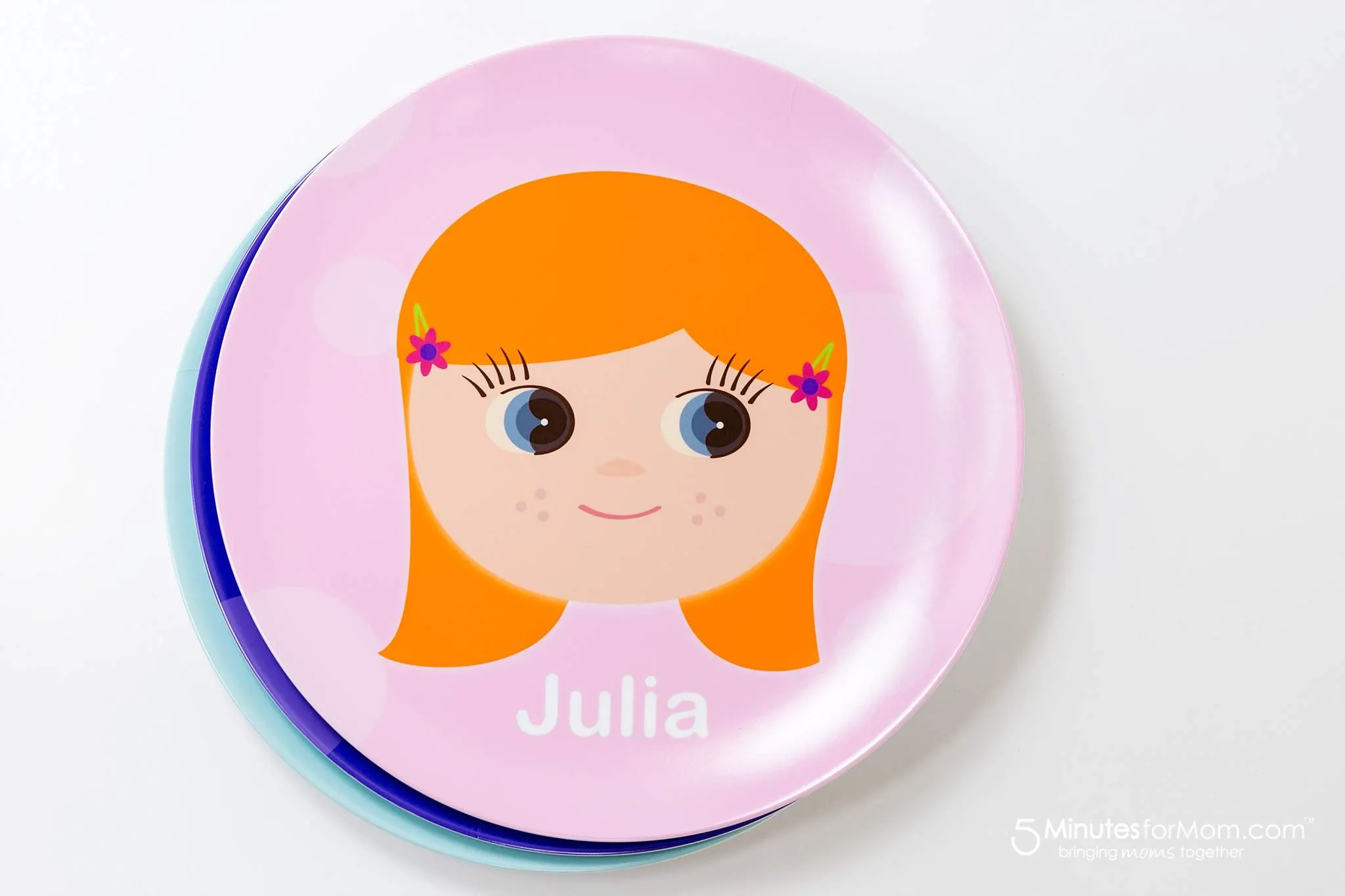 MyCHILDish.com offers a user friendly character builder program that quickly helps you create personalized dishes, placemats, and labels, with options to choose your child's hair style, hair colour, eye colour and skin tone, as well as include your child's name and choose a background colour and pattern.
The CHILDish dishware is made with melamine and you can order individual plates or bowls, or order a dishware set. Melamine is durable and dishwasher safe. It is also BPA free, but is not recommended for microwaves.
CHILDish products are available for shipping both in Canada and the United States.
A CHILDish Custom Discount Code
We know you and the children in your life will love the adorable CHILDish personalized products.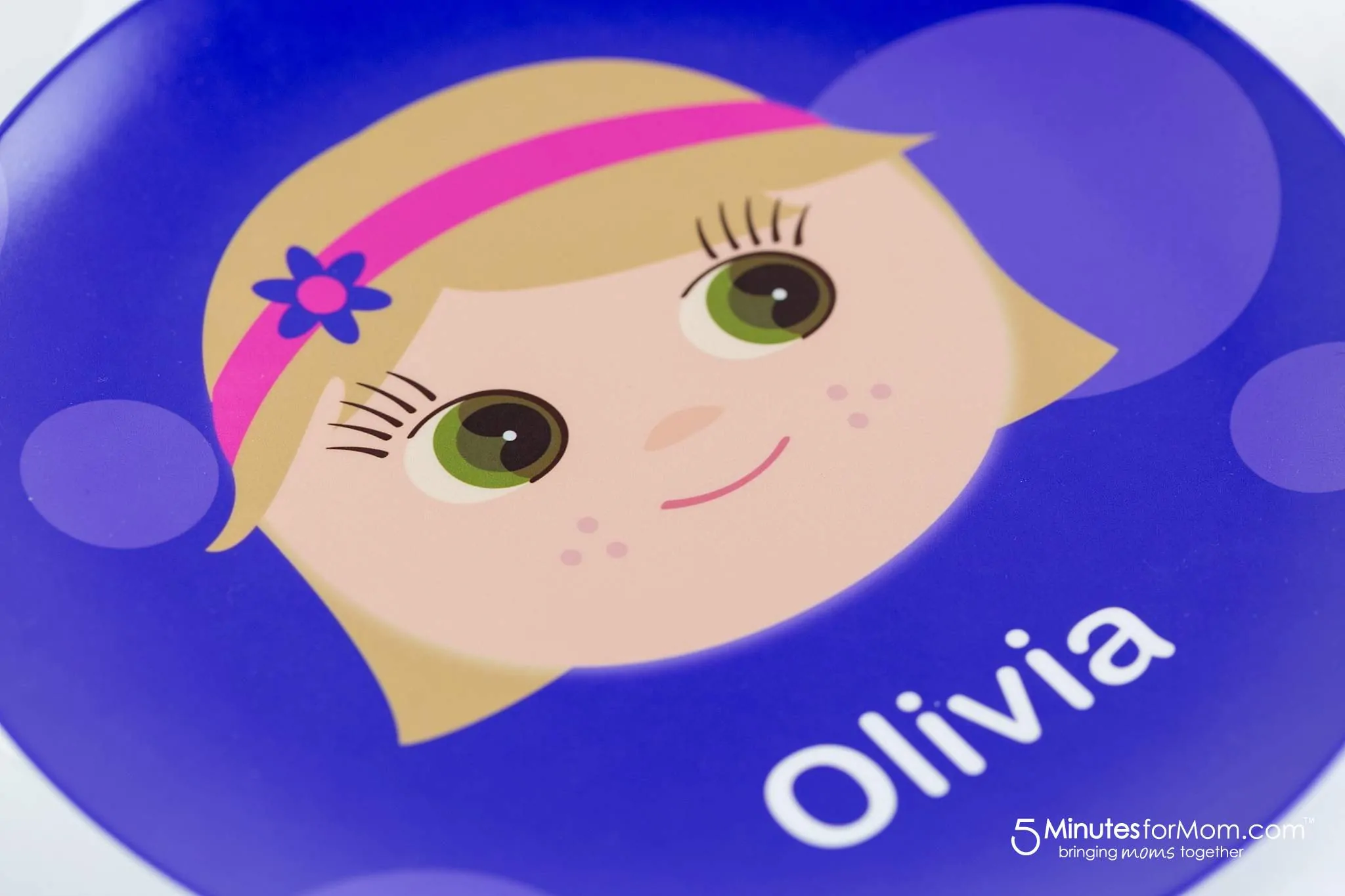 And we don't want you to miss the extra fun of Christmas giving. So, for guaranteed Christmas delivery, hurry and place your orders at myCHILDish.com before December 4th, 2015.
When you order, we have a special CHILDish Custom Discount Code for you — '5MINUTES' for 10% off your order. This coupon code is good for the month of December, 2015.
Happy holidays — and have fun creating your CHILDish products.
PIN FOR LATER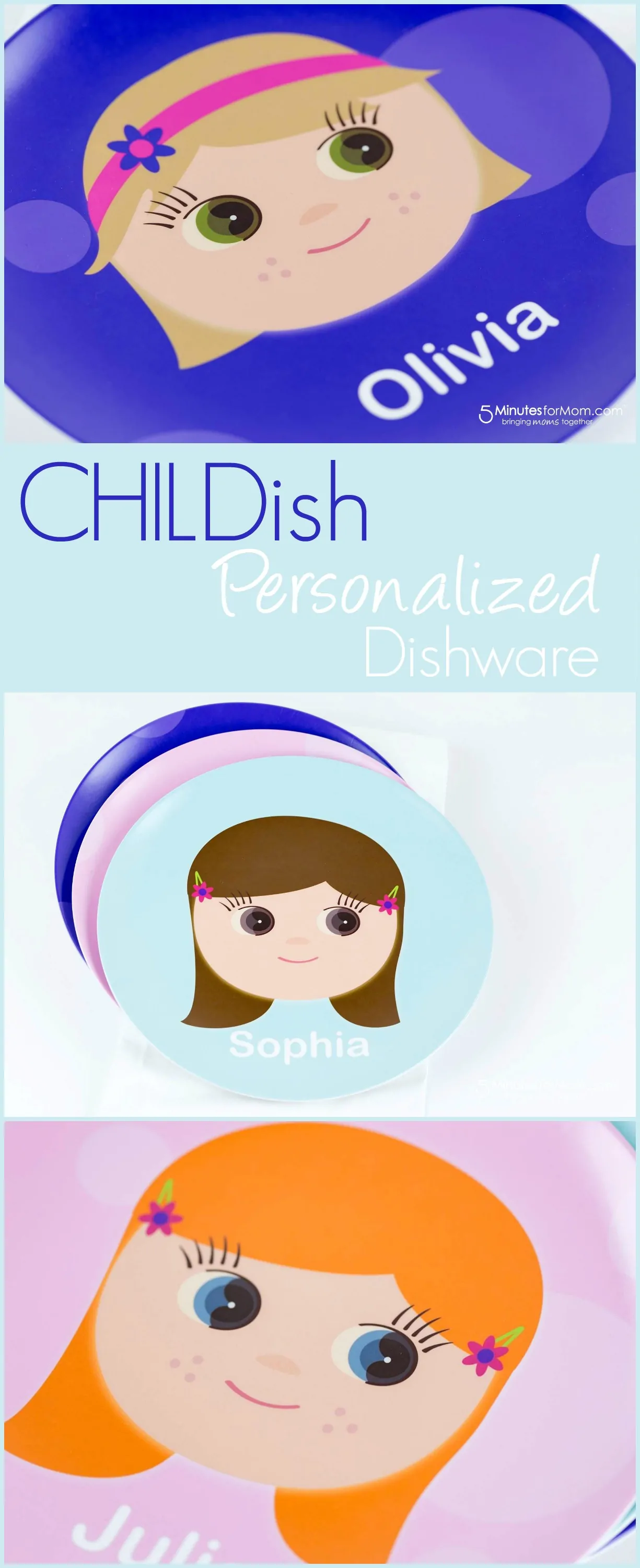 Written and photographed by Janice Croze, co-founder of 5 Minutes for Mom.
Please Note: We received three personalized plates from CHILDish, but were not compensated or required to write this post.