This post may contain affiliate links. Read my disclosure policy here.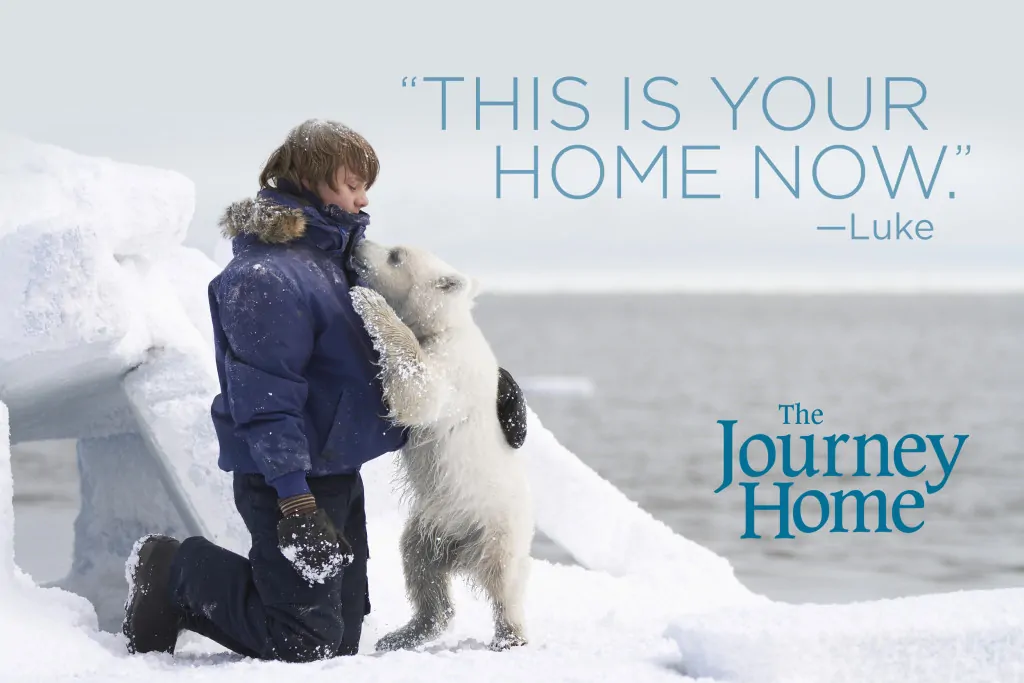 Jennifer here to share a fun family movie night idea. Samples & prizing were provided by RLJ Entertainment.
You might not know that over at 5 Minutes for Books in addition to reviewing books for adults and kids, we also review movies. It started off as a Books on Screen column for books that had been adapted into movies, but now we cover other movies as well, so we are featuring one in this column as well.
I love to watch movies with my kids. We go out to the theater on occasion, but honestly, our favorite tradition is to watch a movie at home with some takeout or frozen pizza, cozy on our couch. We sometimes run out of ideas, so when I was offered the opportunity to feature The Journey Home, I was excited because it sounded like the kind of movie that my 11-year-old son and I would enjoy. He was skeptical, not sure if it was "his kind of movie," but he gave it a try.
The movie caught our interest right away.
Luke is a teenage boy whose mother travels for her research job and whose dad was killed. When he finds a baby polar bear in his garage, he brings it into his house, but then when scientists find the mother polar bear, they relocate her. The baby polar bear connects with Luke, and Luke decides he's going to take him to his mother.

This movie had it all. The ice and water and sky made for a beautiful backdrop. The baby polar bear could not be any cuter. The teenage boy has that adolescent cocktail of courage and fear that both kept him going and getting him into scrapes. But he and the bear are a good team, and they keep each other going. There were emotional scenes, funny sweet bits (seriously, we love that little bear!), and suspenseful moments.
My son can't stop talking about this movie. I enjoyed it, but he loved it. He describes it as the saddest movie ever (and don't worry, the animals survive), but also cute and funny. He teared up a few times, and when we were discussing his reaction, he said that he doesn't usually like sad movies, but this one was the best. I told him that it wasn't really sad, but emotional. The tagline on the cover of the DVD is "the frozen adventure that will melt your heart," and I have to agree.
It's rated PG for some intensity and one use of a swear word.
Purchase your copy at Walmart on 10/6.
Enter to Win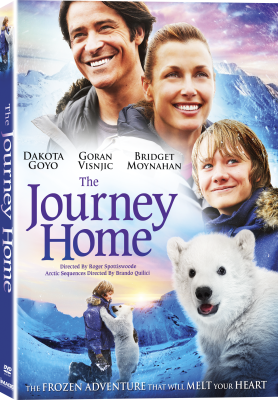 We have a copy of the DVD to give away as well as a $50 Visa gift card.

Follow the instructions below to earn one or more entries.