This post may contain affiliate links. Read my disclosure policy here.
Anna here with a delicious, fall flavored recipe for you!
Happy Fall! Ok, I know that technically fall started last month, but nothing says fall quite like apple pie or pumpkin flavored anything, and a crisp fall day. The temps here in Oklahoma are FINALLY starting to feel like fall.
Thank heaven, I thought fall temps where never going to get here! Fall is my favorite season, can you tell?! I love every single thing about fall.
Except the allergies that come with it, but hey, gotta take the bad with the good right?
ANYway, here's a fun quick recipe I made last week. My husband doesn't even like apple pie and he was scarfing these things down.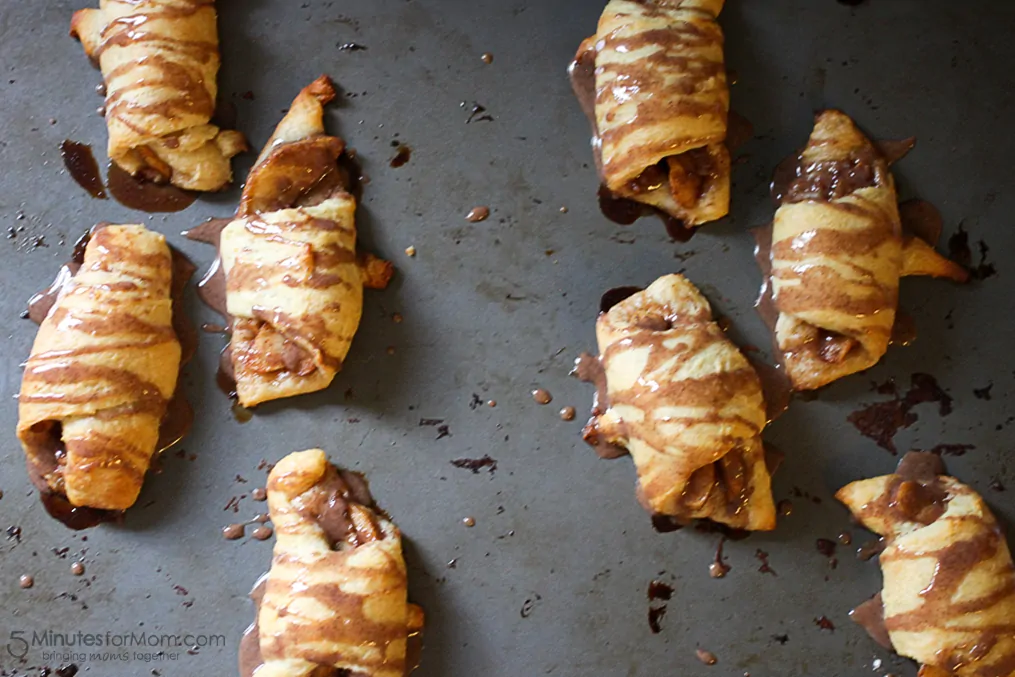 These Apple Pie Crescent Rolls are super easy to make.
First you need to peel, core, & thinly slice 2-3 granny smith apples. Toss the apple slices with 3/4 cup granulated sugar, and 1 tbsp of cinnamon.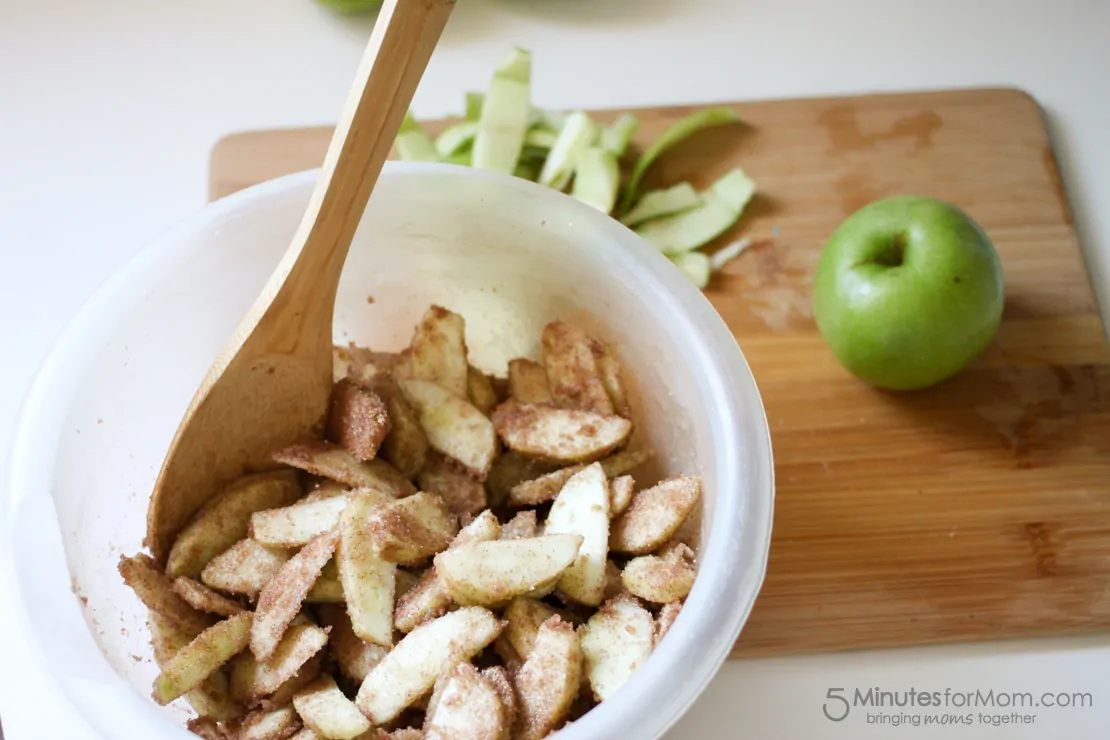 Cook the apples in a large skillet on medium heat for 5-10 minutes, until they JUST start to get tender.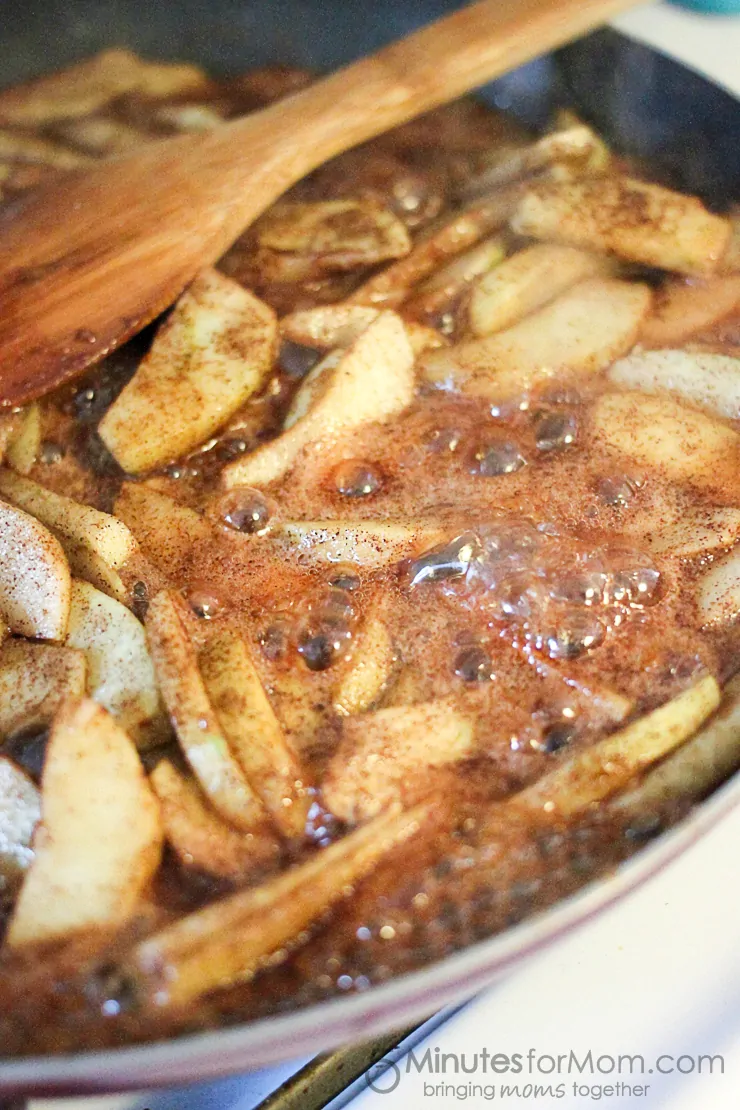 Now, take a roll of crescent dough, roll it out on a cookie sheet and separate the pieces.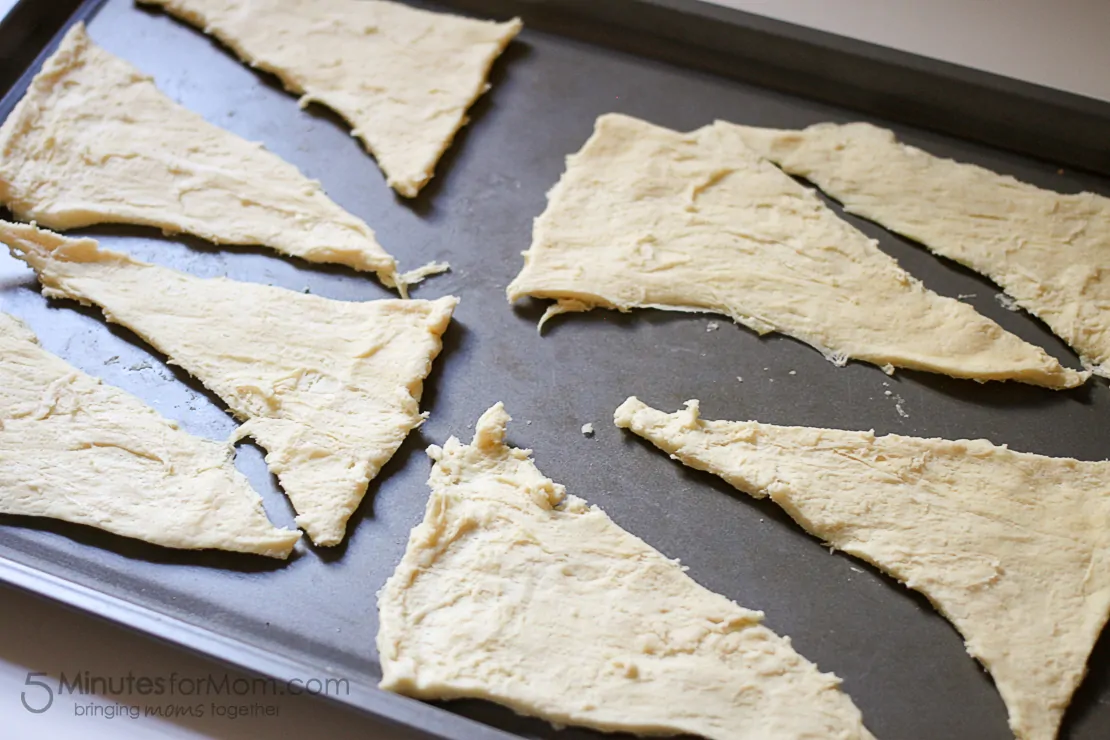 Then, spoon small spoonfuls of the apples on the the wide side of the crescent dough.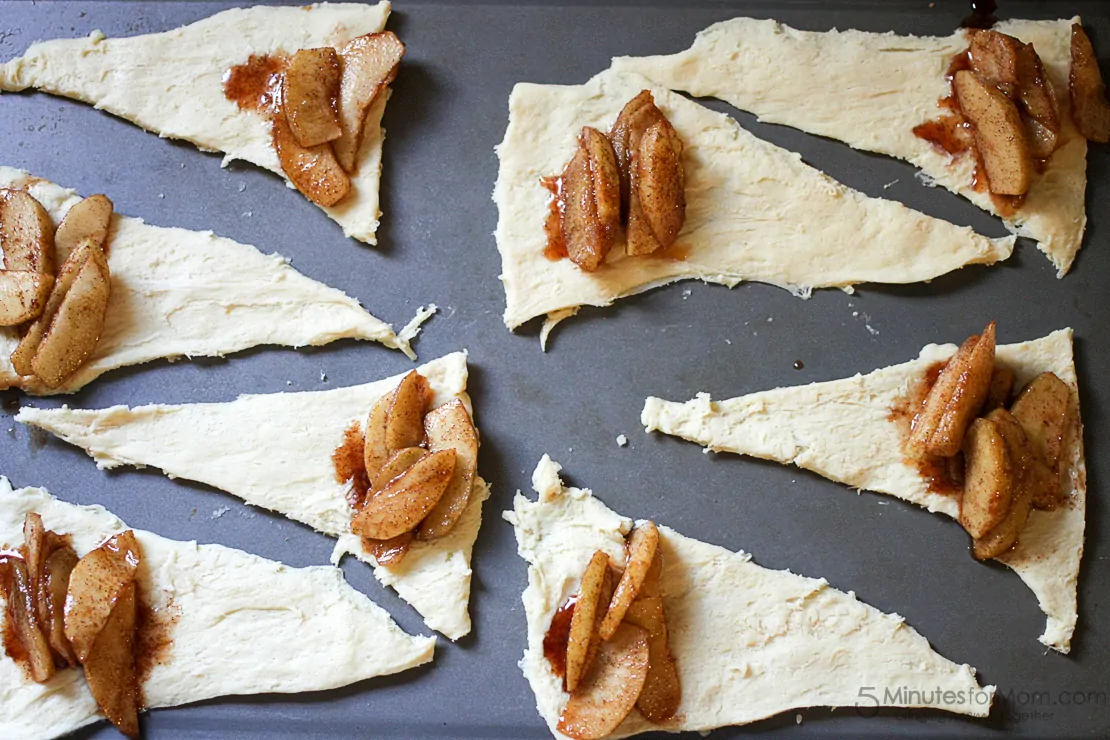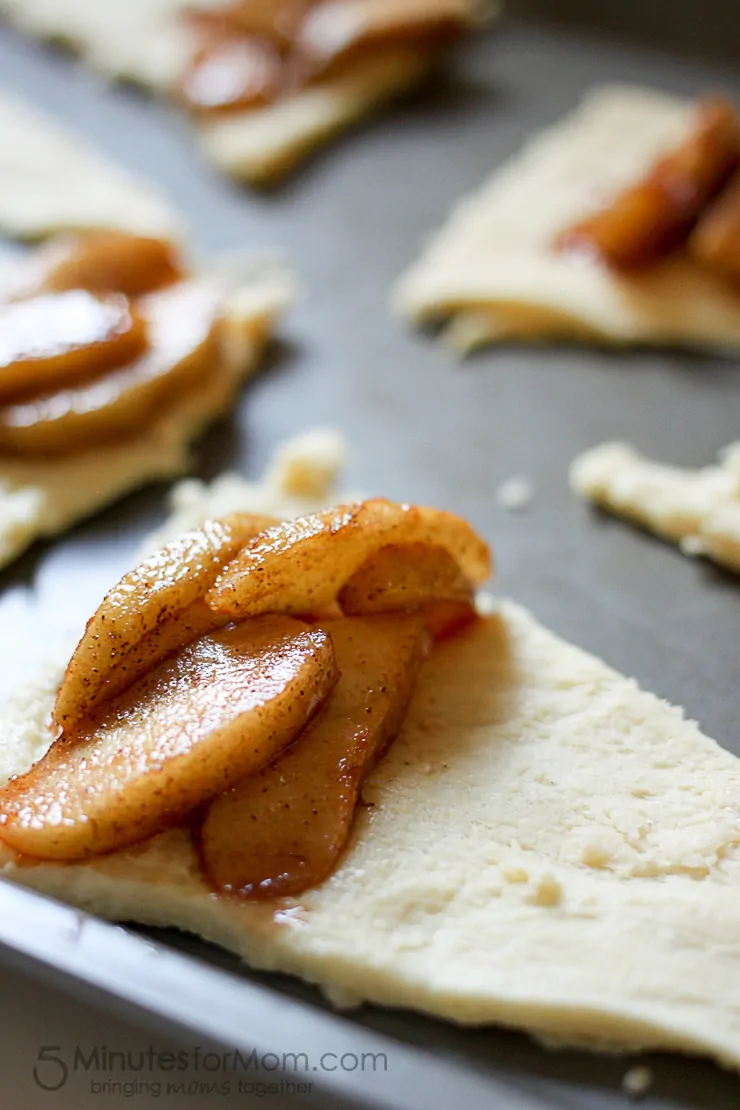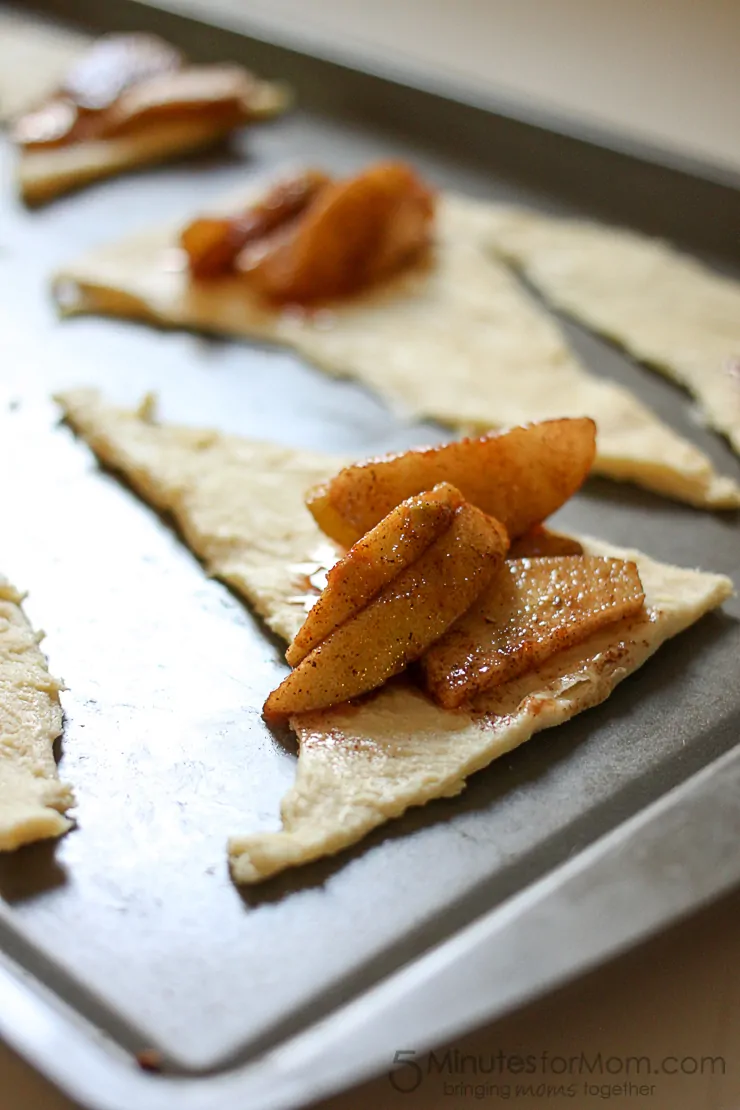 Now, carefully roll the crescents just as you normally would. You may have to push some of the apples back inside, they can be a bit slippery.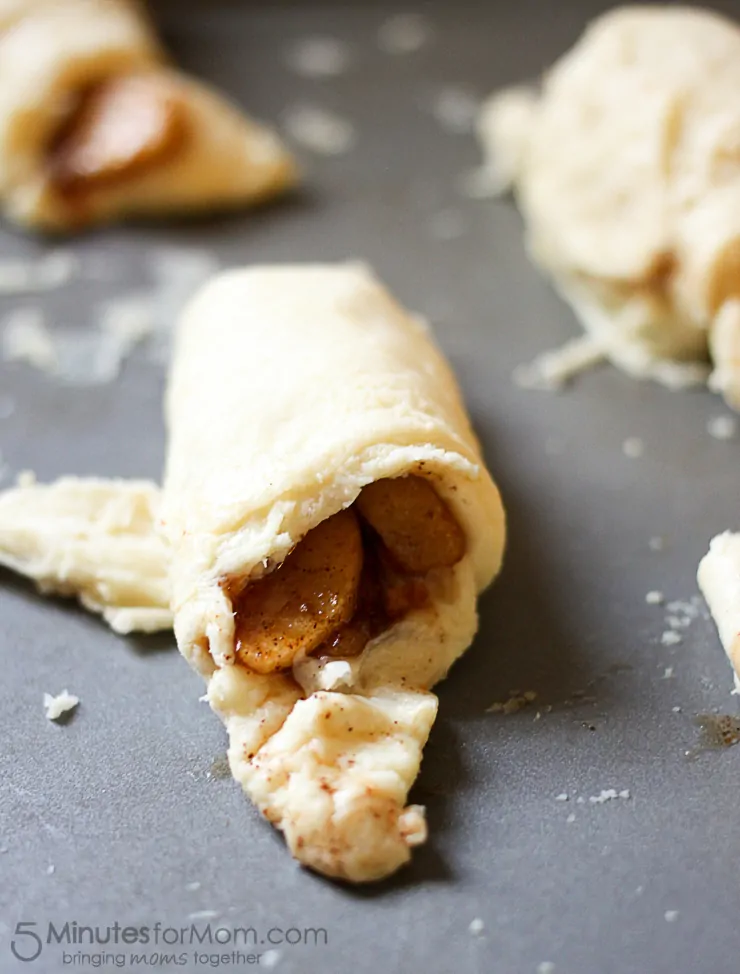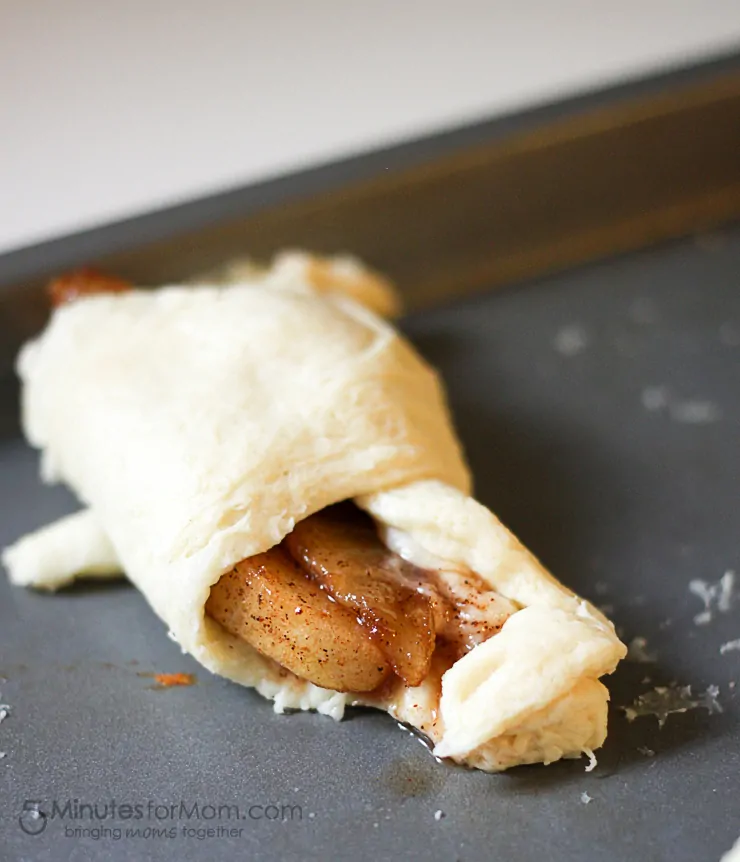 Bake the crescents in the oven according to package directions.
While they are baking, mix up 3/4 cup powdered sugar & 1 tbsp cinnamon with 1-2 tbsps milk. It's better to need to add a little more milk than the icing be too runny!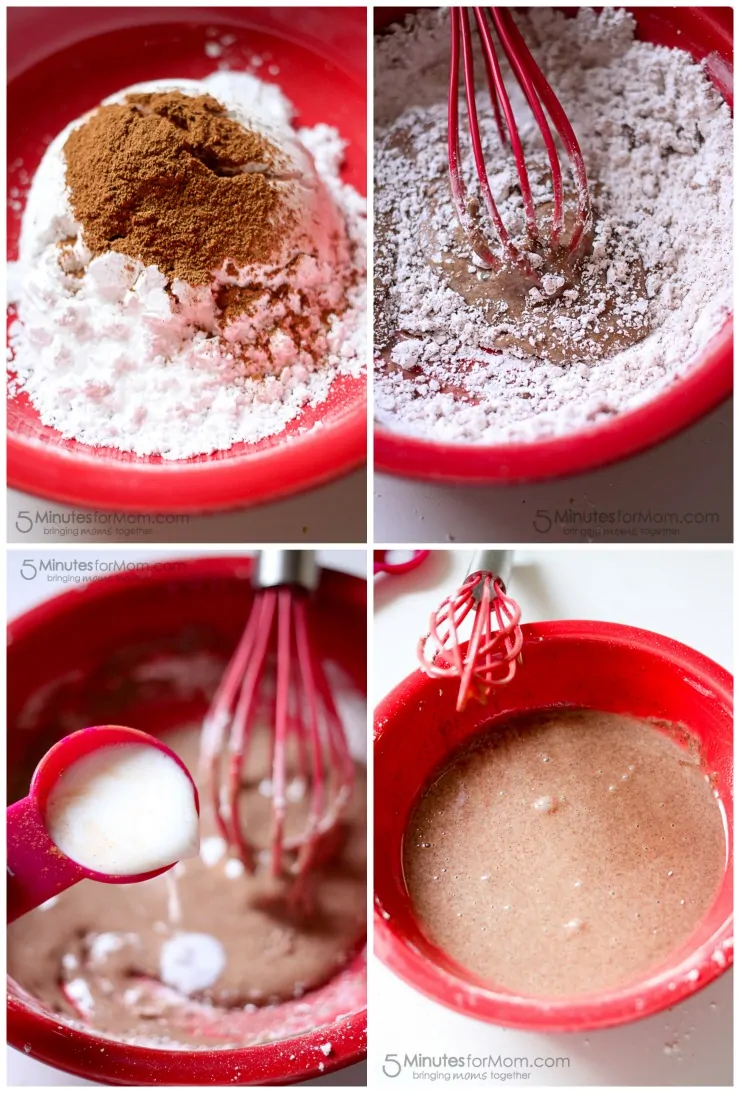 Take the crescents out of the oven and let them cool for just a few minutes.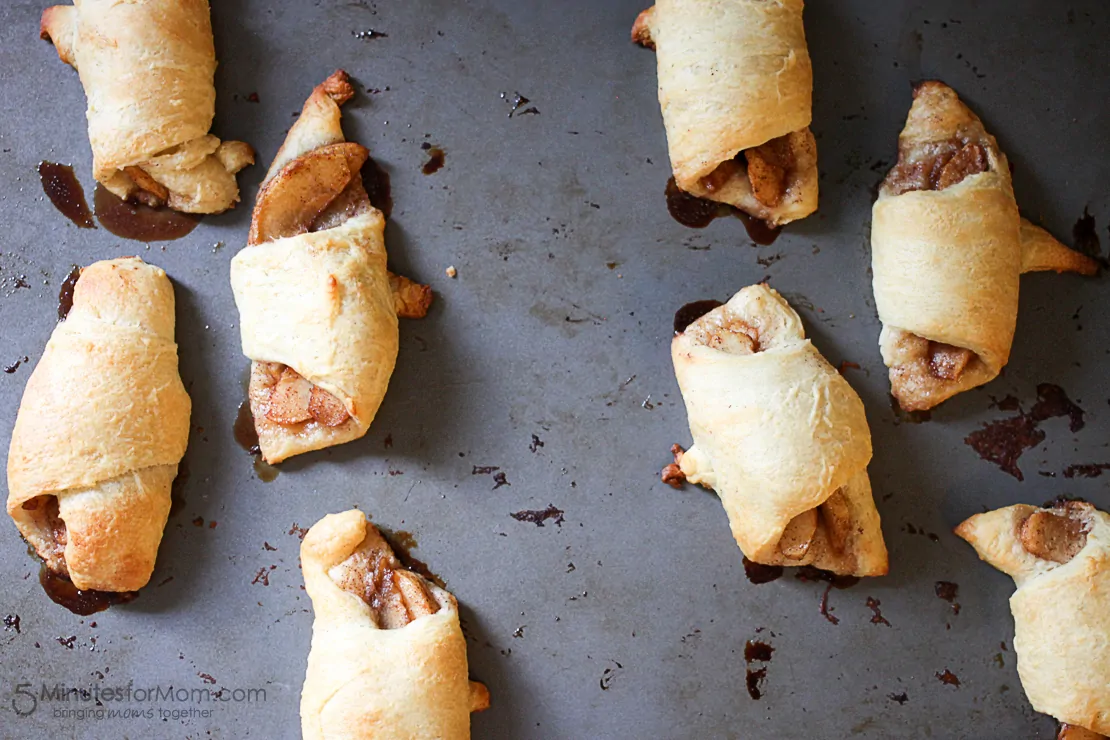 Drizzle the cinnamon icing over the top of them.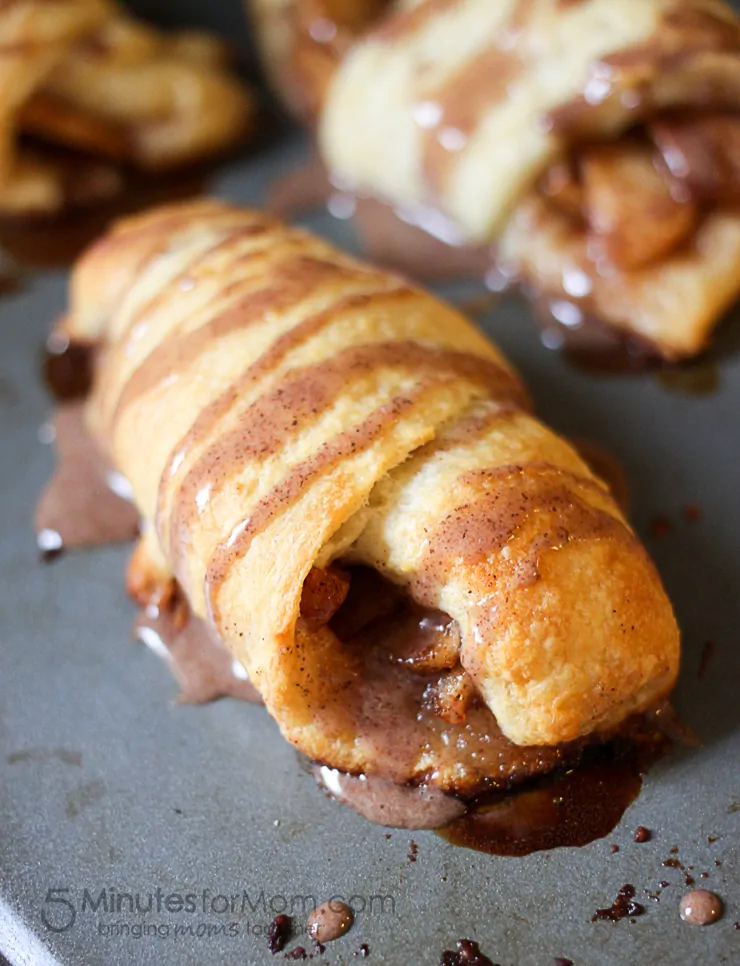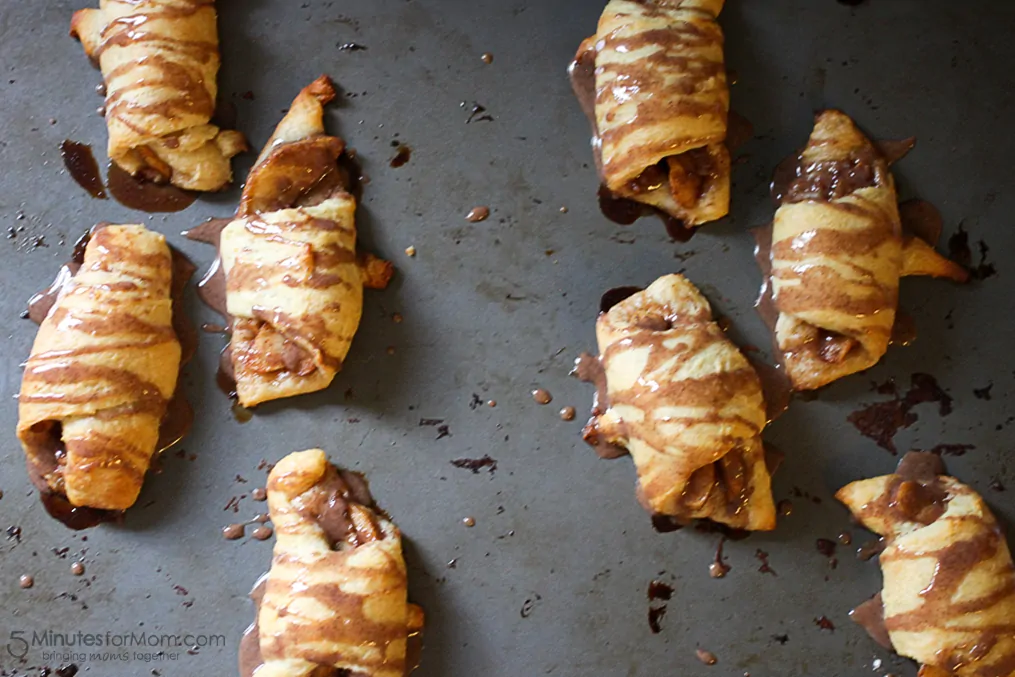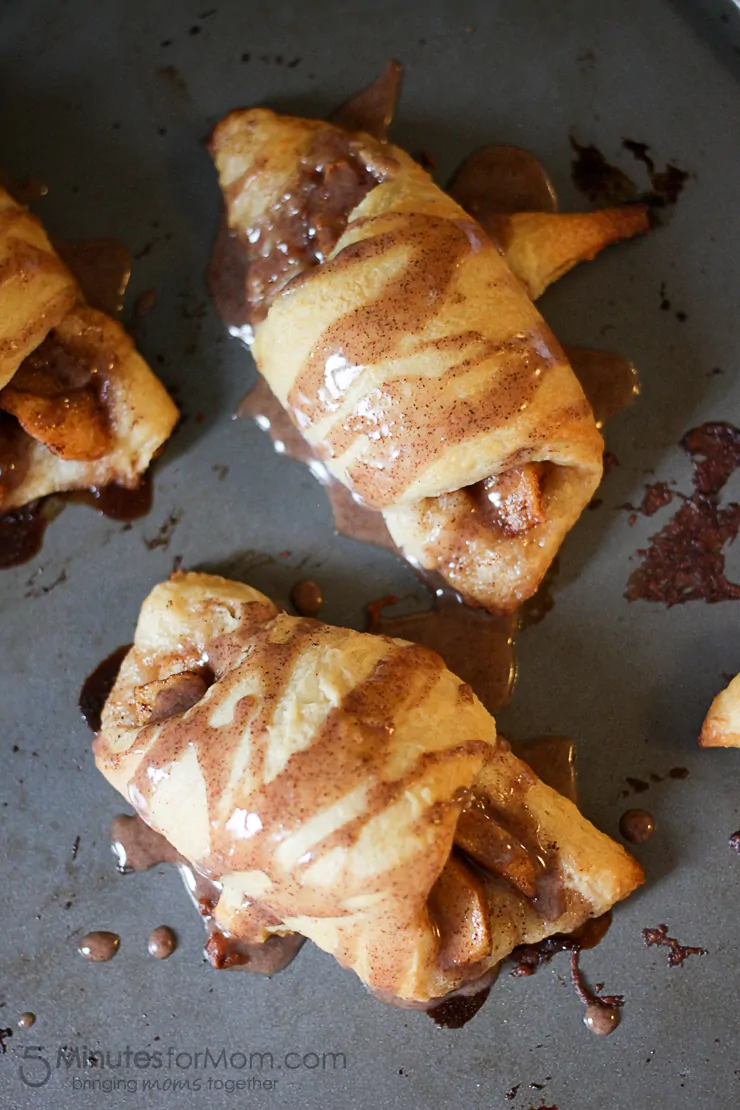 Serve and enjoy! They are sticky and SO DELICIOUS!!
Pin for later!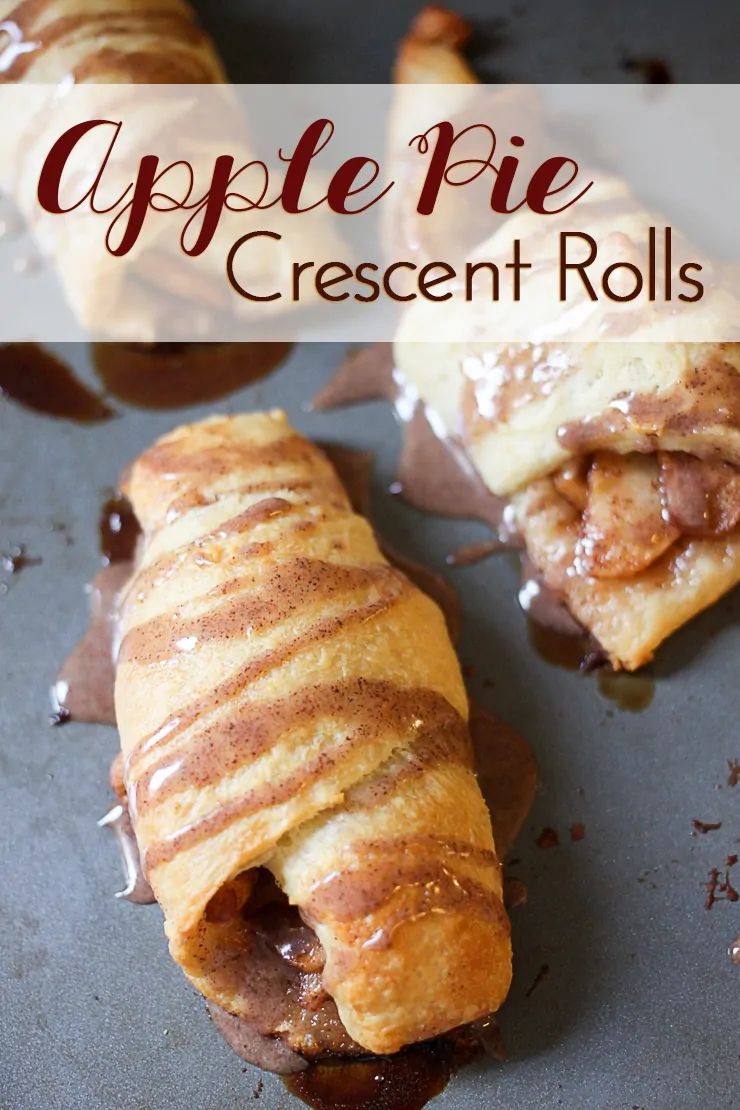 Find more delicious recipes on the 5 Minutes for Mom Pinterest board!
Follow 5 Minutes For Mom's board Baking and Dessert Recipes on Pinterest.