This post may contain affiliate links. Read my disclosure policy here.
Anna here with a delicious look at Kill Cliff Cold Brew Coffee. I received products for review but all opinions are my own.
Cold coffee is my love language. I will drink hot coffee, but cold coffee is where it's at for me. Even during the winter I often prefer cold coffee over hot.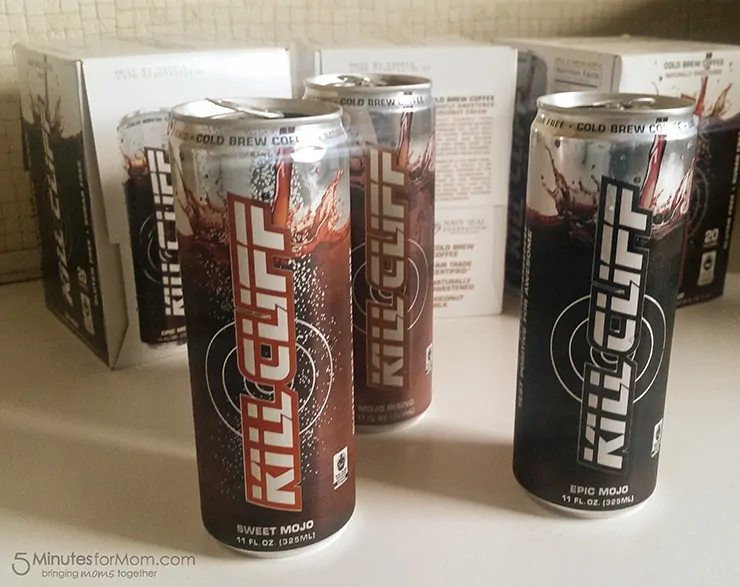 Making cold coffee is time consuming though, you've got to brew it, then let it sit in the frig for several hours.
Not anymore!!
Enter Kill Cliff Cold Brew Coffee!!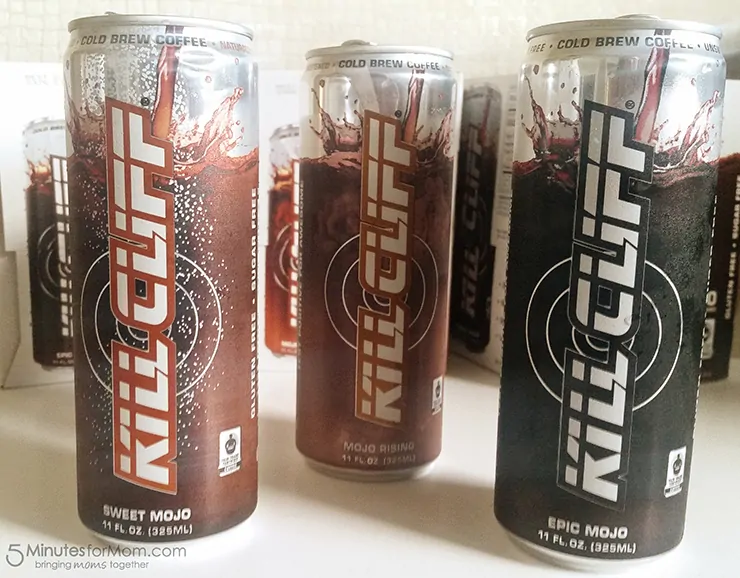 This stuff is amazing. They kindly offered to send me a few flavors to try, Mojo Rising, Sweet Mojo, & Epic Mojo.
Mojo Rising has coconut cream flavoring and it was very good. The coconut cream is very light, the coffee doesn't have a heavy cream flavor.
Sweet Mojo is naturally sweetened and tastes like perfect cold coffee with sugar added.
Epic Mojo is black, with no sweeteners. It was my favorite and you know what? I don't even like black coffee. But this Kill Cliff Cold Brew was GOOD!
Kill Cliff Cold Brew Coffee is gluten free & sugar free. And only 20 – 60 calories per serving. SCORE! Plus the ingredients list is SHORT with only 2-4 ingredients total!! Nothing like chugging down on a great tasting drink and you can actually pronounce all the ingredients!
Another great thing about Kill Cliff coffee is that it is Fair Trade Certified!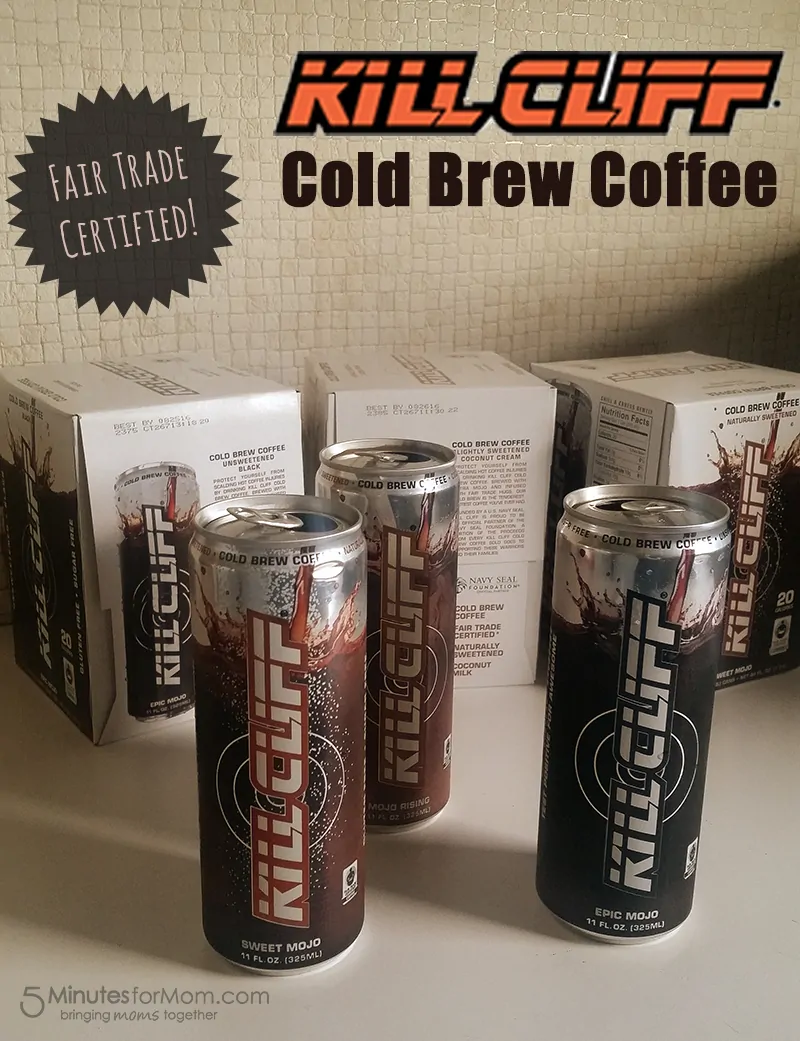 Interested in trying some of this delicious coffee for yourself?! We have a 15% off coupon for you to use! Just 5MINUTE15 at checkout!
Enter to Win!
YOU could win 2 Cases of Kill Cliff Cold Brew Coffee – YOUR choice of the flavor! Use the entry form below to win!
Follow Kill Cliff on Twitter, Facebook, Instagram, & Pinterest to stay up to date!