This post may contain affiliate links. Read my disclosure policy here.
Last month, I read Maybe In Another Life, (check out my review here), and I haven't been able to stop wondering how my life might be different if I had made different choices.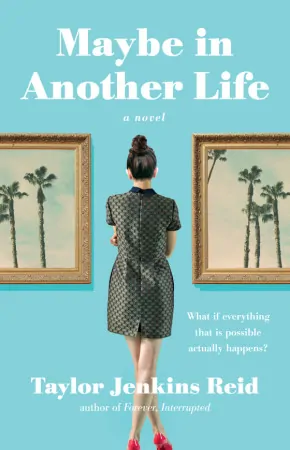 The basic premise is this: Hannah, aged 29, moves back to LA and goes out with friends to celebrate her return. Her ex-boyfriend invites her home and she decides yes or no. And the story splits in two, following the ramifications of each decision. In one, they fall madly in love again; in  the other, she gets hit by a car and falls madly in love with someone else. In both plot-lines, she can't imagine a different life, with different consequences, and is sure she is exactly where she's meant to be.
We all like to imagine how our lives might have gone, to muse upon the "road not taken." I'm sure most of us think we would have been more organized, lost that weight immediately before it became our body's default mode, gotten that graduate degree, pursued that career. It got me thinking. What are the significant moments of my life, where I've made a decision that would have meant a drastically different life had I chosen otherwise? I decided to choose two pivotal moments, and imagine what might have happened had I gone down a different path.

For my first pivotal decision, I'll echo the story in the book and look at my choice of husband. Donn and I met in college. That sounds pretty boring, but we managed to add a bit of spice—he had a crush on my best friend, who wasn't interested, but he and I became friends and one day things just changed between us. The fact that our relationship's foundation was friendship made breaking up impossible to do. We tried it several times but couldn't seem to make it stick, and I am not a bit sorry now. Given who we were at the time, I probably didn't make the right choice. I made that decision for all the wrong reasons. It is, to be frank, God's blessing and grace on our lives that has given us the marriage we have, one I wouldn't trade for anything. It'll be 25 years in 2 weeks!
And if I'd stuck with the break-up? I suspect I would have gotten that graduate degree and now would probably be yet another under-employed Literature Professor. I am imagining mellowed brick and mature trees, as one does, and the excitement of new semesters, but in real life I would have probably ended up in some dead-end  small-town college.  I would probably have married some one else, but I suspect it would be someone I've never met in the life I've had, if that makes sense.


For the second "what if," I will have to go with moving overseas. That was a defining moment! Donn and I had both been feeling that if we didn't go, we'd regret it later. We decided to pursue it 2 weeks before the twins were born, because we tend to make decisions with our own particular flair. No doubt having multiples slowed us down a bit, and they had just turned 4 when we actually arrived in Nouakchott, the capital of Mauritania, in April of 2001. It's south of Morocco and north of Senegal. Don't feel too bad—lots of people have never heard of it.
My kids had a free-range childhood, camping in the Sahara, going to school in French, learning how to be comfortable with everyone from diplomats' families to toothless nomads in stained robes. Overall, I think they had a great childhood. But sometimes I look at pictures of kids in fancy dresses going to the ballet with their grandmother and I feel a pang or two at the things they missed. So how might things have looked otherwise?
We would no doubt have stayed in Portland and tried to introduce our kids to other cultures in a much more limited fashion. They'd be monolingual, probably more introverted, but maybe they would have played on official soccer teams and taken piano lessons. The two pieces of biggest family news this summer–Elliot's scholarship to study Arabic in Jordan, Ilsa's acceptance into a top art school for fall–possibly would never have happened. They would have been closer to their grandmother (she died in 2009), and the twins would remember her better than they do. We would have avoided some of the hard things we've gone through–a parent clinically depressed, a friend's father being killed by Al-Quada. But frankly, my biggest regret is that we didn't go overseas earlier.
Two roads diverged in a wood, and I —
I took the one less traveled by,
And that has made all the difference.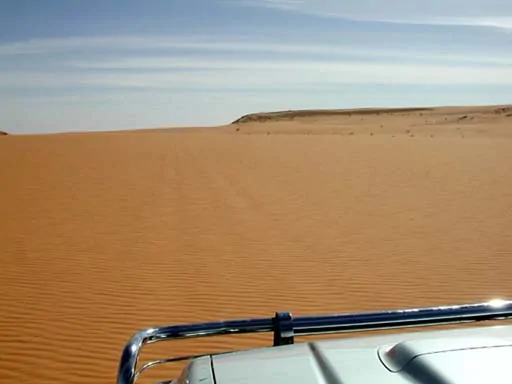 While this is rather fun, I really don't even want to imagine that I'd made different choices because it would have meant the loss of the things I hold most dear. Yes I know, I'd have other things that I couldn't imagine being without, but I'm so glad with the life I've got.
So what are a few of the defining moments in your life? And are you happy with your choices? PLEASE share in comments!