This post may contain affiliate links. Read my disclosure policy here.


Jennifer here bringing you some info and a fun giveaway as a part of a sponsored Scholastic Summer Reading campaign.
Making a plan for summer reading is important for many reasons. Most kids have more free time, and if your kids are like mine, by default that time is easy consumed with more screen time. My 11-year-old son has had way more screen time than I would like this summer, but it's somewhat balanced by the fact that he's also getting in many hours of reading each week as well. It's not too late to sign up, so take a look at the Scholastic Summer Reading Challenge now if you need to Power Up your reading.
There are a few times when the reading takes place:
Bedtime
I don't get any lip from Kyle (well, okay, very little lip) when I tell him to read before he goes to bed. He's always been a kid who needs his sleep, but in the last year, his body is keeping him awake longer. His body clock does not affect the fact that by 9pm, my "mother clock" has turned to off! I remember when my daughter hit that stage, I told her, "You can be awake, but you need to be quiet and take care of yourself." Am I horrible?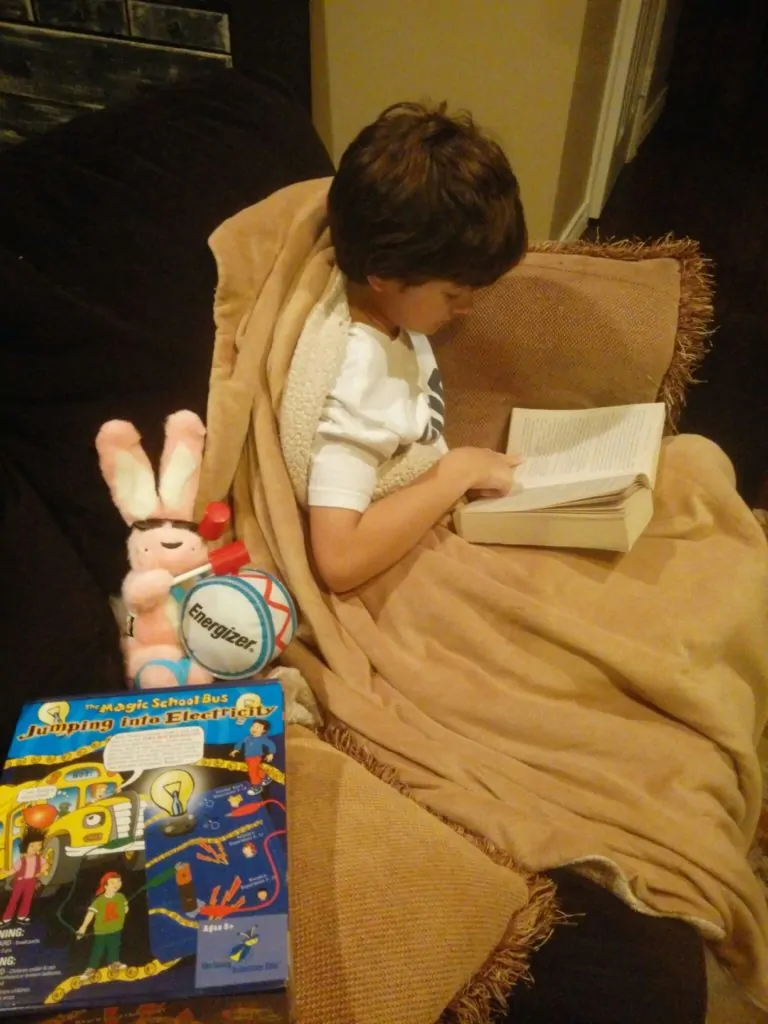 Kyle is a social kid, so he wants to stay with me instead of heading to his room. That's okay, because he is quiet and it reminds me to put my laptop away and get some reading time for myself as well.
Outside
Taking our reading outside is a great way to mix things up a bit. After we swim, I usually require a few minutes of reading time. It gives our swimsuits time to dry in the sun, so the drips don't follow us inside, but it's also a nice way to transition.
In the mornings or evenings when it's not so hot, one or both of us will take a book outside to get some natural vitamin D. The bonus is that the dog always follows us and usually runs around and tires herself out.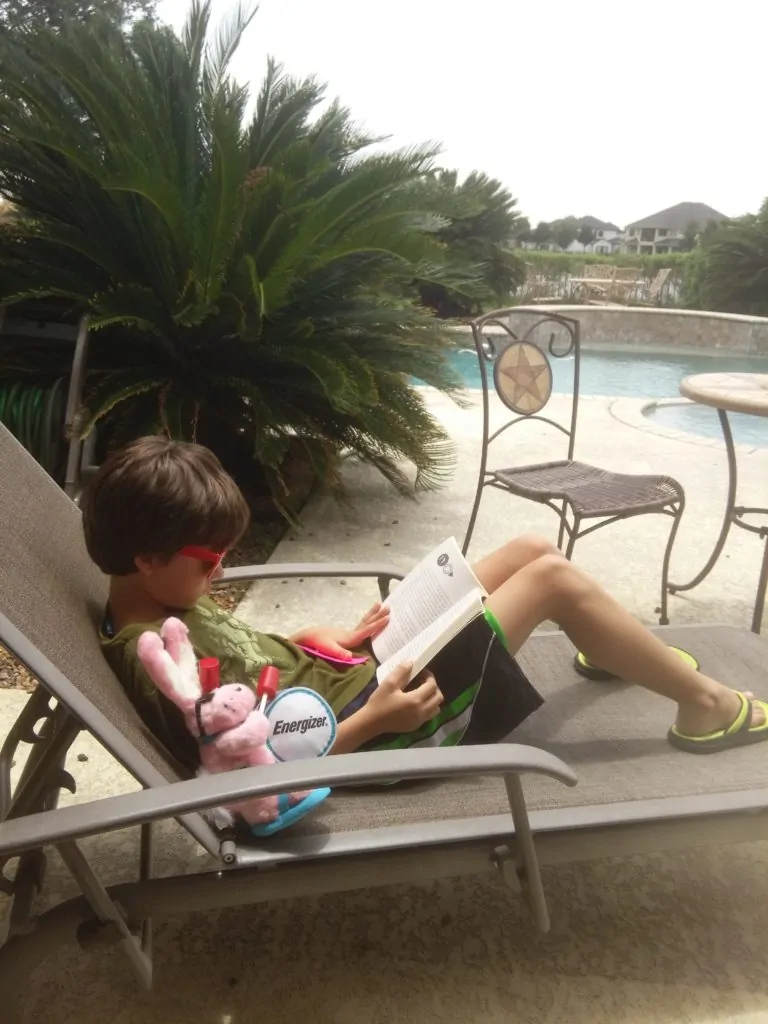 Reading on the go
Our last reading adventure took place when we met some young friends at a family-friendly restaurant. Kyle is my youngest, and he doesn't really like younger kids who are excited to hang out with a big kid, and a sand box isn't very entertaining for him. He brought his book, and we also brought one to share with our friends. The Energizer® Bunny was a big hit, too.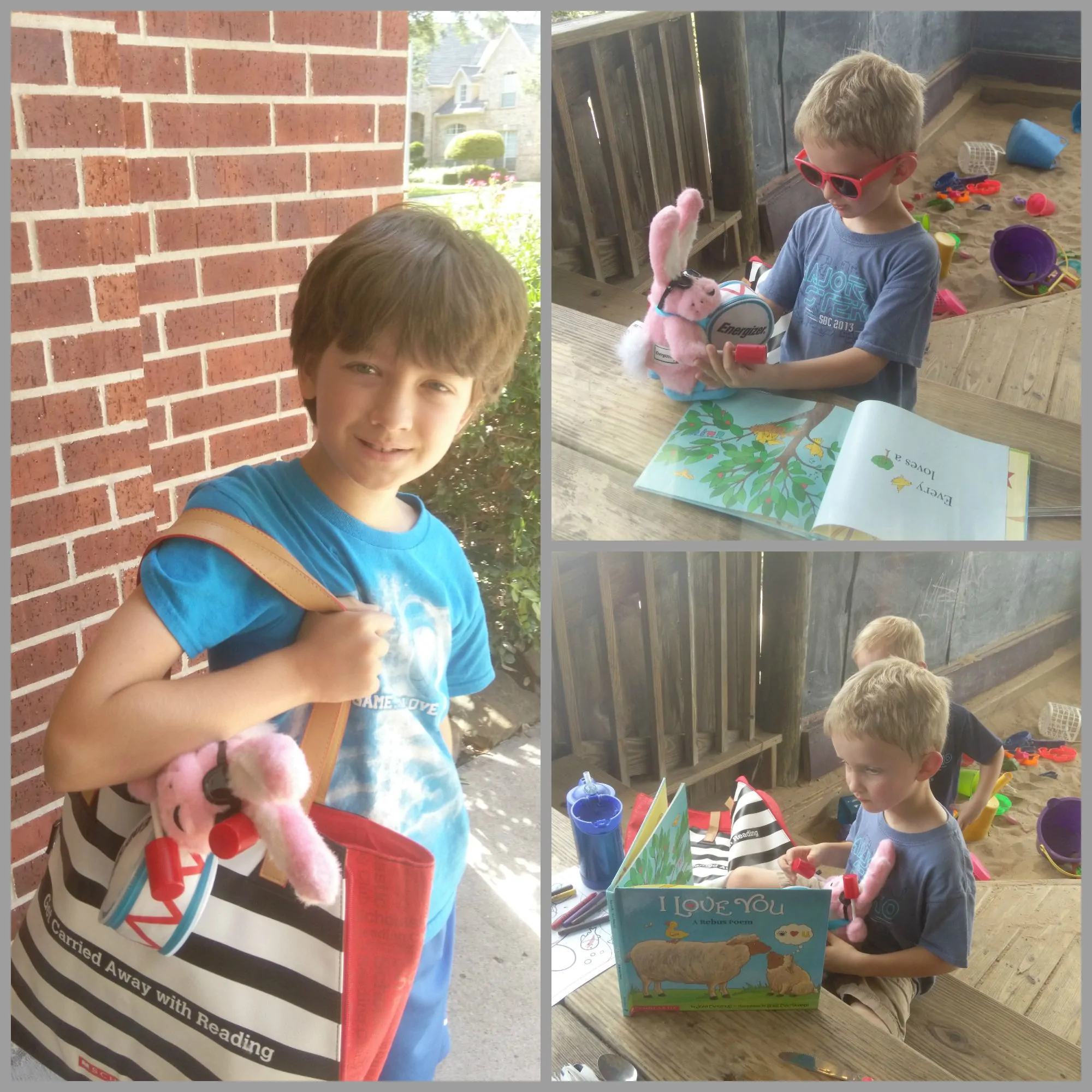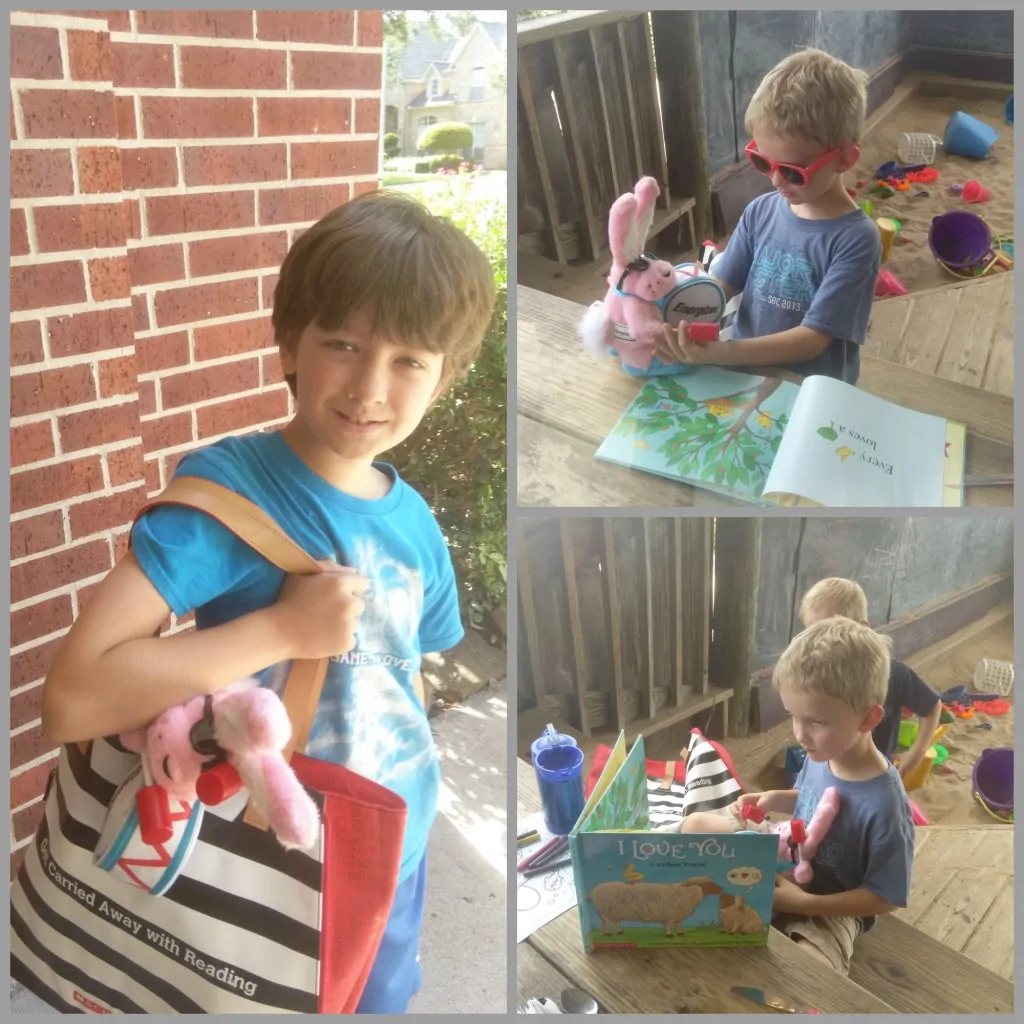 This week he had an afternoon camp, so we were on the road a bit. On days when I didn't think he had read enough, instead of bringing an electric device in the car, he brought his book.
Introducing #MONDAYMINUTES
Here's another way to encourage just a bit more motivation.
In an effort to log as many minutes as possible through the Scholastic Summer Reading Challenge AND to break the world record for summer reading, Scholastic is setting special weekly goals for young readers. Every Monday we'll be announcing a #MondayMinutesGoal, the number of minutes for kids to read together in one week (by the following Monday).
Whether your child or student is reading independently aloud or together with you, let's share their success and keep the momentum going! Here's how:
Have your child log his/her minutes on the SRC website or on a paper log/piece of paper
Take a picture of him/her proudly displaying their minutes
Share it on social using #MondayMinutesGoal and #SummerReading!
Find out more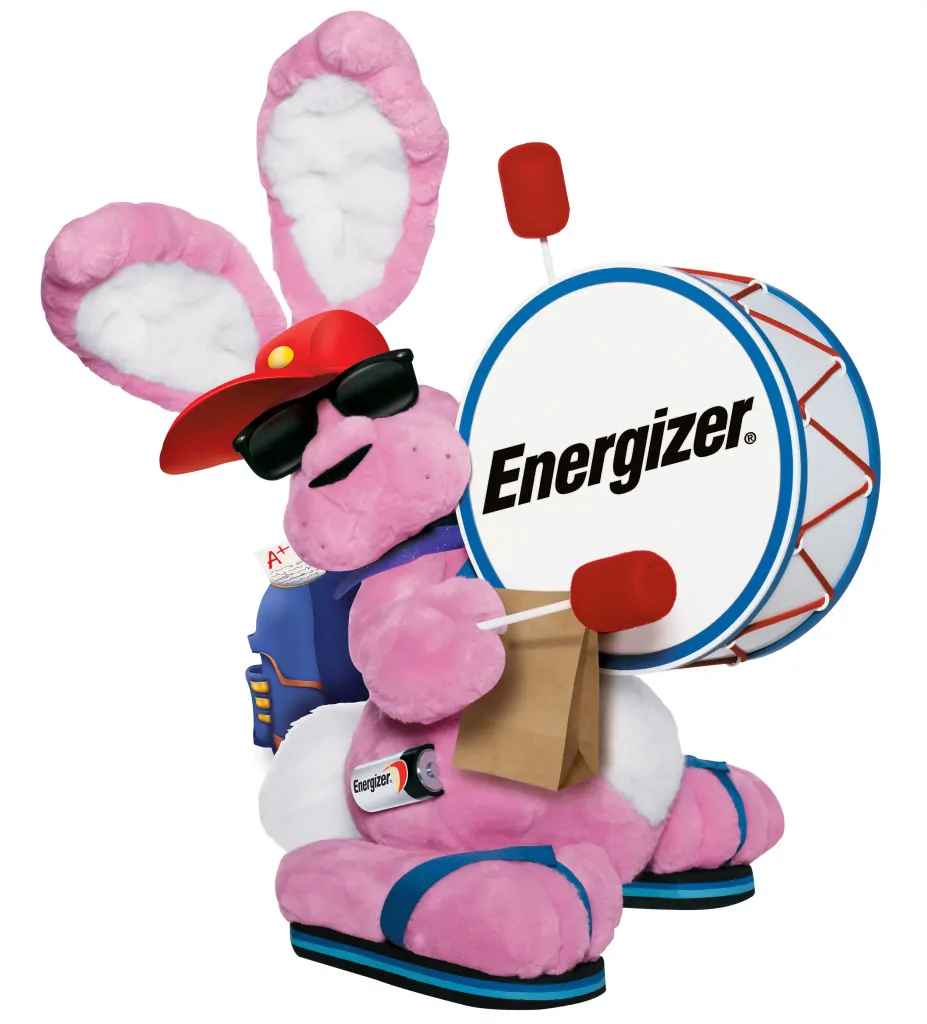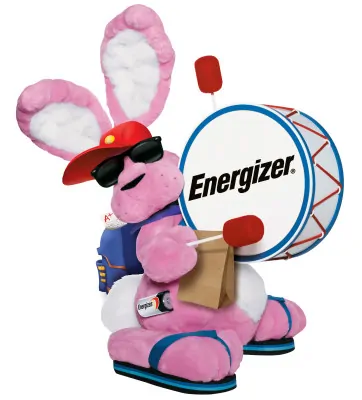 Sign up for the Scholastic Summer Reading Challenge
Find more Scholastic Resources to keep your kids reading all summer long!
This year's summer reading is sponsored by Energizer. Learn more about the Energizer® Instant Win Game
Follow @Scholastic on Twitter
Like the Energizer® Bunny on Facebook
#SummerReading
Win a Packet of Innovation Books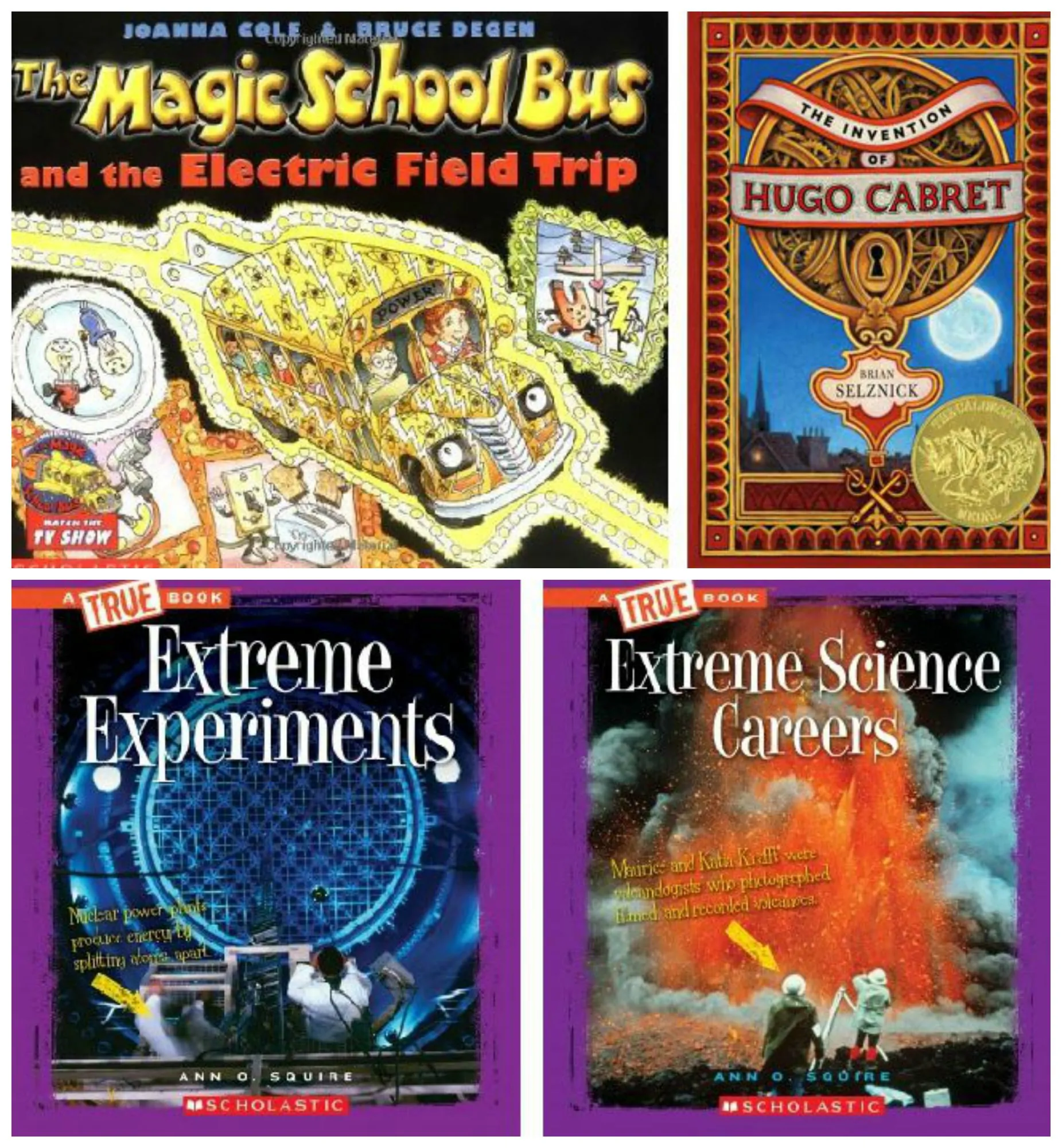 The Magic School Bus and the Electric Field Trip
The Invention of Hugo Cabret
Extreme Science Careers
Extreme Experiments
Plus Scholastic Summer Reading Challenge materials including reading logs, pledges, bookmarks, and more!