This post may contain affiliate links. Read my disclosure policy here.
Anna here with a fun smartphone & watch giveaway! Many thanks to ALCATEL for sponsoring.
I'm excited to share this review & giveaway with you today. I've had my eye on an activity tracking bracelet or a "smart" watch for a little while and now I want to tell you all about the ALCATEL ONETOUCH Idol 3 & ALCATEL ONETOUCH Watch.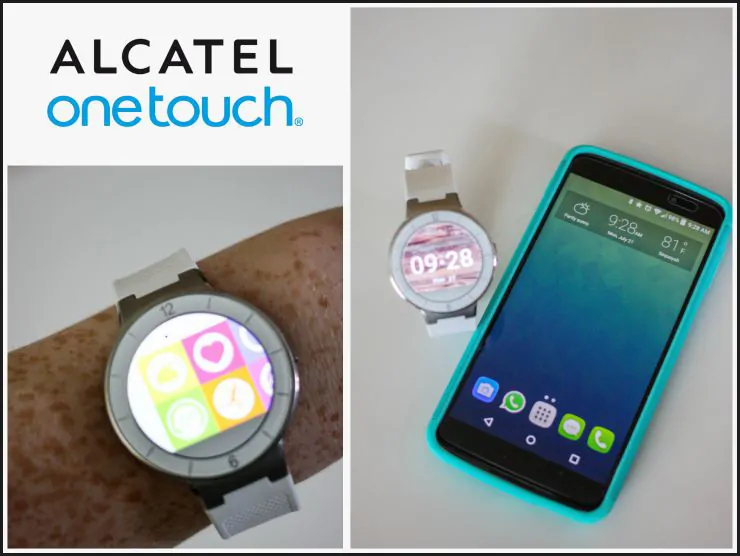 I love getting new devices. Now, I am not a device brand snob, nor am I a device guru or tech nerd or what-have-you. I don't get the latest and greatest devices the minute they hit the shelves. But when it's my time to get a new phone or laptop or ebook reader I love taking the time to play with my new toy and set up all the settings to my personal preference.
I've been using the ALCATEL ONETOUCH Idol 3 for right at a week now, and I am really really happy with the phone.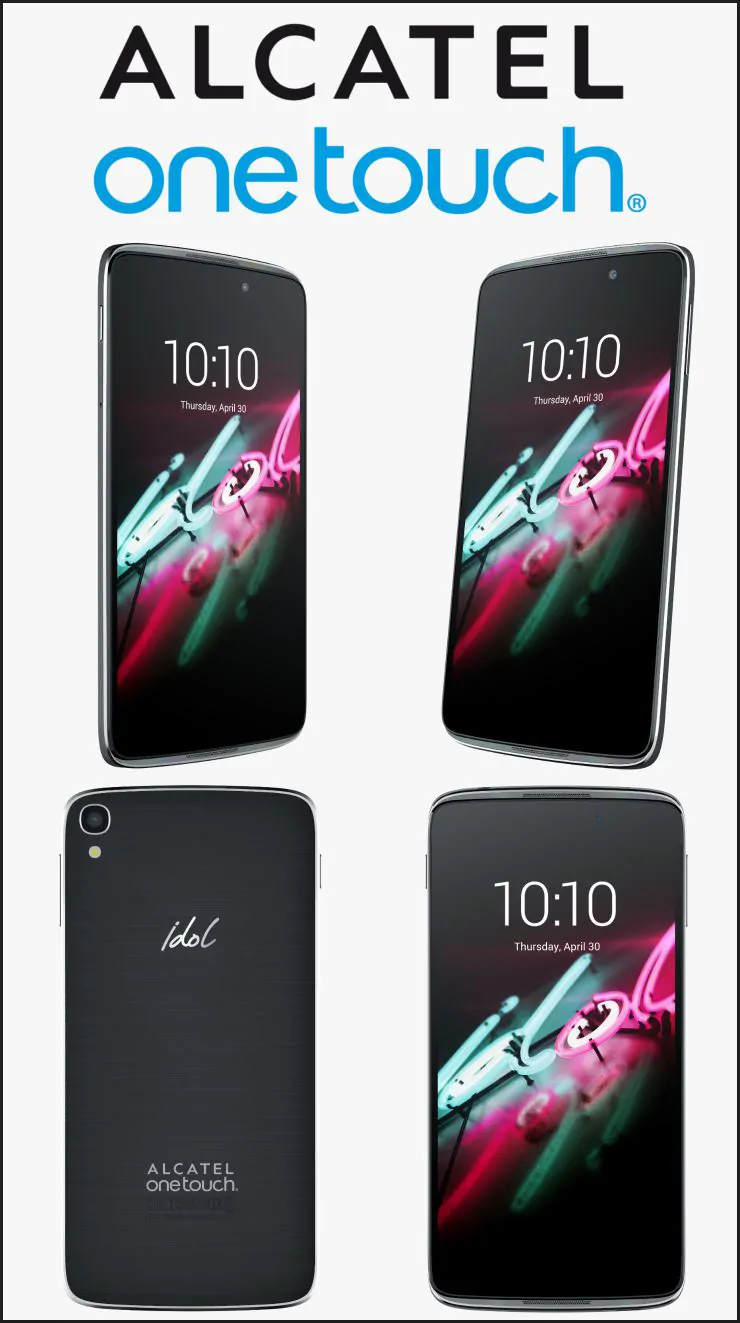 I did have some initial trouble getting my SIM card and microSD card into the phone. All my other phones have had slots behind the battery but this phone has a small teeny tiny tray that slides out for you to put your cards in. You need a "SIM card eject tool" or a small paper clip. I had no idea I would need this and so I used a straight pin and it took me several minutes to get the tray open. I think it would be nice if they included a "SIM card eject tool" in the package.
Other than that I have enjoyed the phone quite well. The phone runs very fast, and it's a little bit slimmer and taller than my previous phone which was a Samsung Galaxy S5. I have pretty small hands so being just a bit slimmer helps me when using the phone one-handed. I will actually be keeping the ALCATEL ONETOUCH Idol 3 as my primary phone, I won't be switching back to the Galaxy for the time being anyway.
The ALCATEL ONETOUCH Idol 3 is an UNLOCKED phone which gives you the freedom of choice in choosing your carrier, with no contracts or hidden fees. #LiveUnlocked!
Two of my favorite features are the Dual Front Facing Speakers and the Dual Camera. The speakers have a very nice sound and no distortion when the music gets loud. The Rear-Facing camera is 13MP which is a bit less than my Galaxy BUT the Front-Facing Camera is 8MP which is significantly higher than my Galaxy. It's very annoying to try to take a photo with my kids, husband or friends and the front facing camera be lower quality resulting in gross looking photos! The phone also has a full featured camera app which includes panoramic, time-lapse, manual mode, and more.
Now for the ALCATEL ONETOUCH Watch. I was most excited about receiving the watch because I've been wanting an activity tracker for a while now. I wanted to track how much movement and exercise I have been getting (or the last thereof!) And having had a heart rate health issue in the past I like being able to check my heart rate at the touch of a button….or screen.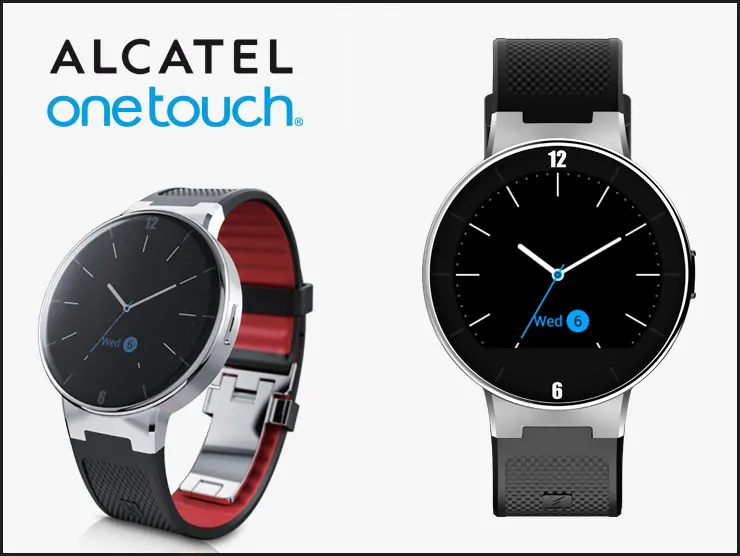 The ALCATEL ONETOUCH Watch is very attractive. It's not too glam-y and not too tech-y looking and I like that a lot. There are two color choices, black & red and white.
The ACATEL ONETOUCH Watch comes with sensors and apps that allow you to monitor your daily activity and health such as heart-rate, sleep cycle, steps taken, & calories burned. You can also receive message and call notifications thru the watch, and you can activate your camera on the phone as well. The Watch has a long lasting battery life, up to 5 days! The USB charger is built into the end of the band, very convenient. The Watch is compatible with both Apple and Android.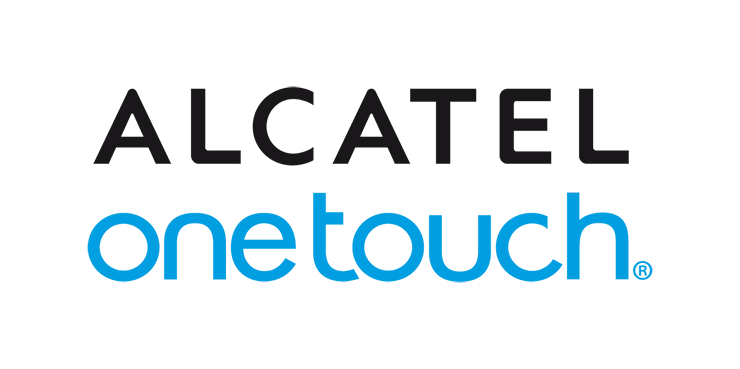 You can purchase the ALCATEL ONETOUCH Idol 3 & the ALCATEL ONETOUCH Watch at Alcatelonetouch.us. The Idol 3 is $249.99 & the Watch is available for $149.
Follow ALCATEL ONETOUCH on social media to stay up to date on the latest info and happenings!
Enter to win:
Want to WIN an ALCATEL ONETOUCH Idol 3 and ALCATEL ONETOUCH Watch?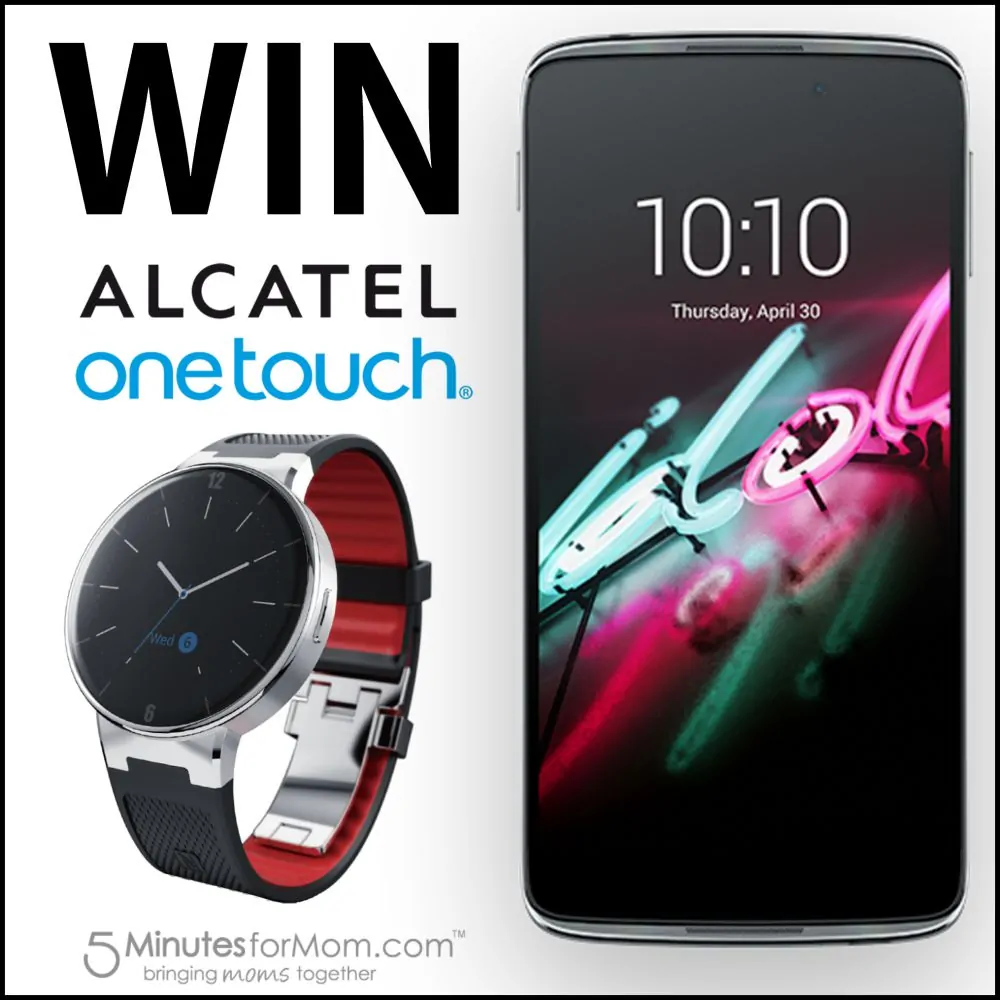 Use the entry form below for your chance to win…
I received products from ALACTEL ONETOUCH to facilitate my review. All opinions are my own.
Written by Anna, who shares delicious recipes and a bit of fashion from the country on her blog Green Eyed Country Girl. See what she's pinning on Pinterest and "like" Green Eyed Country Girl on Facebook.