This post may contain affiliate links. Read my disclosure policy here.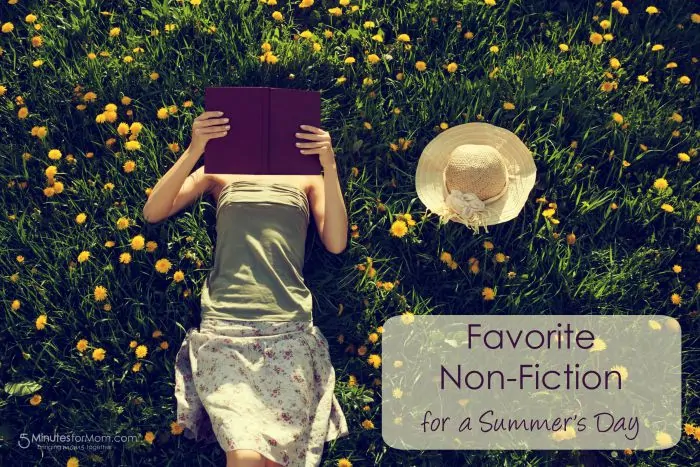 Jennifer here with some of my favorite non-fiction reads to recommend. Most people I know who don't have time to read still might take a book along on a business or personal trip or on vacation. Maybe you prefer the humor or information or real-life thrills of non-fiction over a novel. Or maybe — like me — you like both.
Are you reading more this summer? I hope so. There are a lot of reasons that summer and reading should go hand in hand.
If you are encouraging your own kids to read this summer, there's nothing that is more convincing than actually doing it yourself. Even though I am big reader, sometimes I am still working on the computer when I tell my son it's reading time, and he recently has begun calling me on it.
If you haven't read great non-fiction, you might be surprised that I describe it as
Memorable
Well-written and paced
Educational and interesting
Emotional as well as intellectual
These are the books that stand out to me as memorable nonfiction that I've recommended time and time again: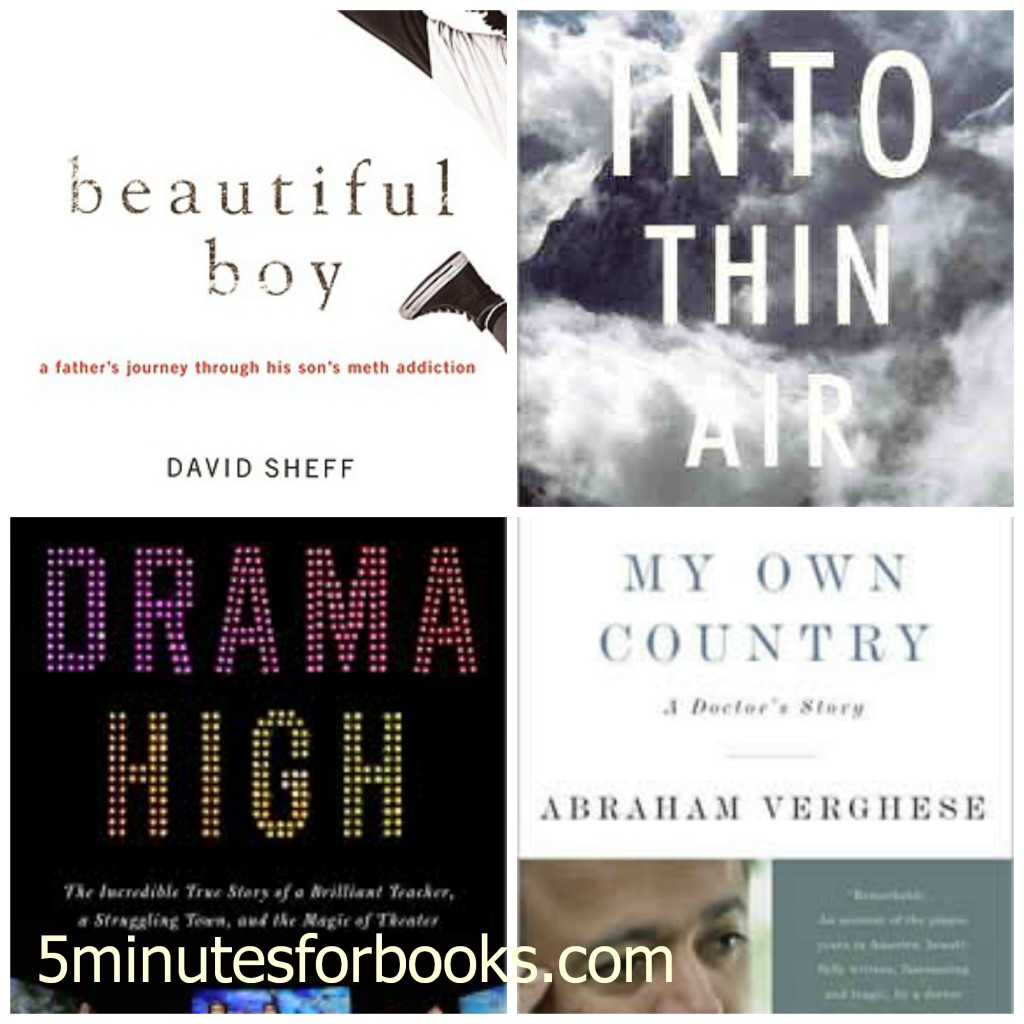 Drama High by Michael Sokolove — This is the true story of Lou Volpe, a high school drama teacher in a working class Pennsylvania town who takes an unlikely school population and creates an award-winning drama program. If you are a fan of theater or just love a good school story, you'll enjoy this one. Click through the link to read my full review to see exactly how this book fell into my best of the best list.
Into Thin Air: A Personal Account of the Mt. Everest Disaster by Jon Krakauer — Anyone I've ever spoken to about this book has agreed — the setting, the suspense, the unusual subject matter makes this an educational page-turning read. I've been wanting to re-read it, and my daughter wants to read it after reading another of Krakauer's books Into the Wild, at school.
My Own Country: A Doctor's Story by Abraham Verghese is the book that I stumbled upon at my local library many many years ago. His voice as a writer, an immigrant, a doctor treating patients on the forefront of AIDS, was captivating. I was sold on him as a writer, and waited patiently for anything else from him. My incredibly high expectations for his first novel made it hard for me to get into Cutting for Stone, but I ultimately ended up enjoying the saga.
Beautiful Boy: A Father's Journey Through His Son's Addiction by David Sheff — The information about the tragedy of a crystal meth addiction, plus the helplessness of a parent to change his child, enhanced by unconditional love, makes a story that will resonate with any parent. It's a tough read, but I still remember it.
Have you read any of these books? I'd love to know what drew you in or even what didn't. I'd also love your recommendations for your most-loved nonfiction. Please leave a comment and let me know!
Pin it for Later