This post may contain affiliate links. Read my disclosure policy here.
Hey there, Anna here with a twist on the classic deviled egg.
I love deviled eggs. I don't often make them unless my husband requests them or I need to take them to a cookout or church potluck though but they aren't a difficult thing to make, they do take a bit of time in the boiling of the eggs and the chilling.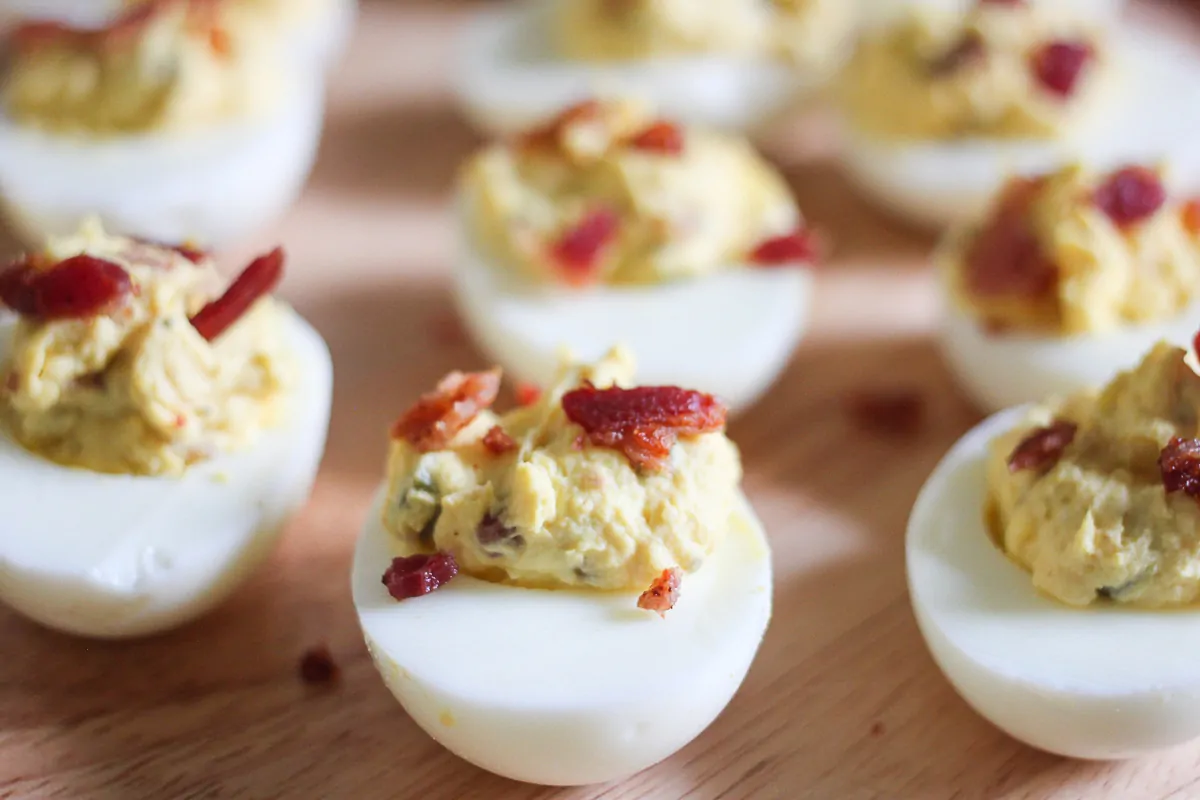 First though, you need the perfect boiled eggs. My husband and I boil eggs very differently. I'm not saying his way is wrong, but I've never gotten the eggs to turn out following his pattern. A key to the perfect boiled eggs –older eggs are better. They peel SO much easier than fresh eggs from a local farm or farmers market.
I've tried a few various methods and this one is the one that gave me perfectly smooth yolks without that ugly gray ring.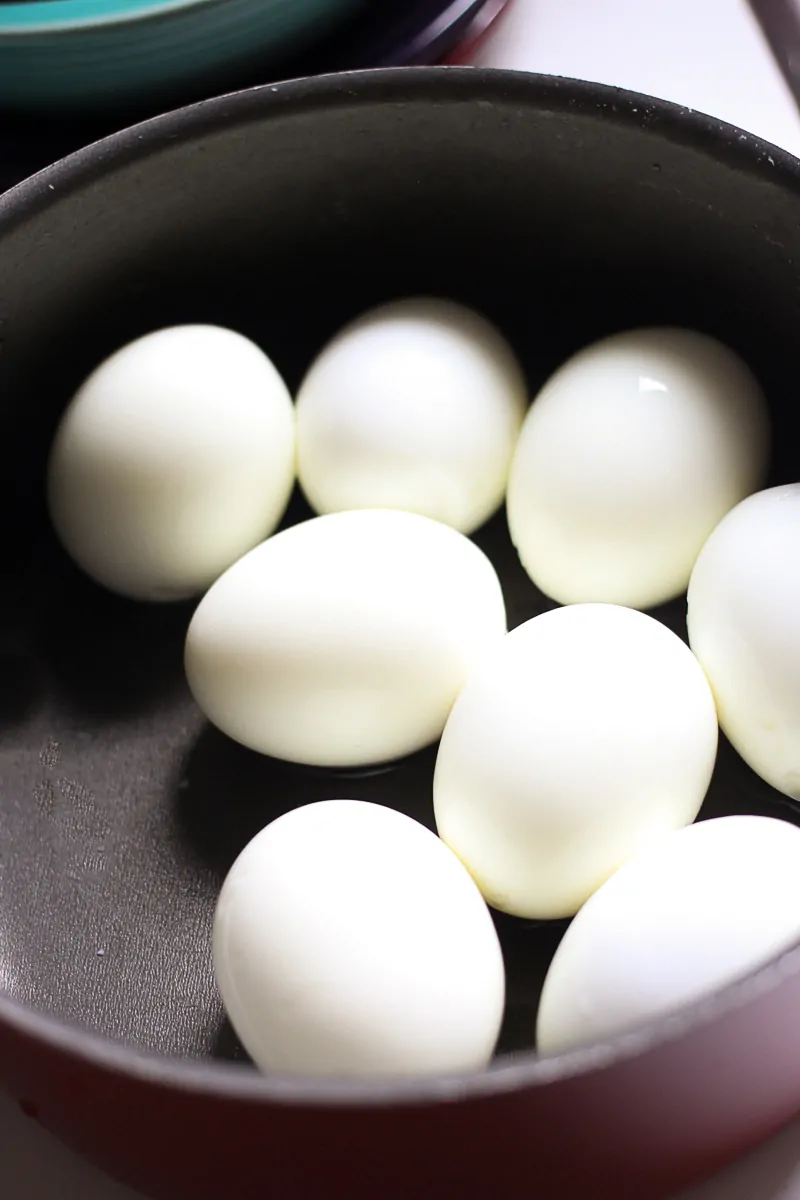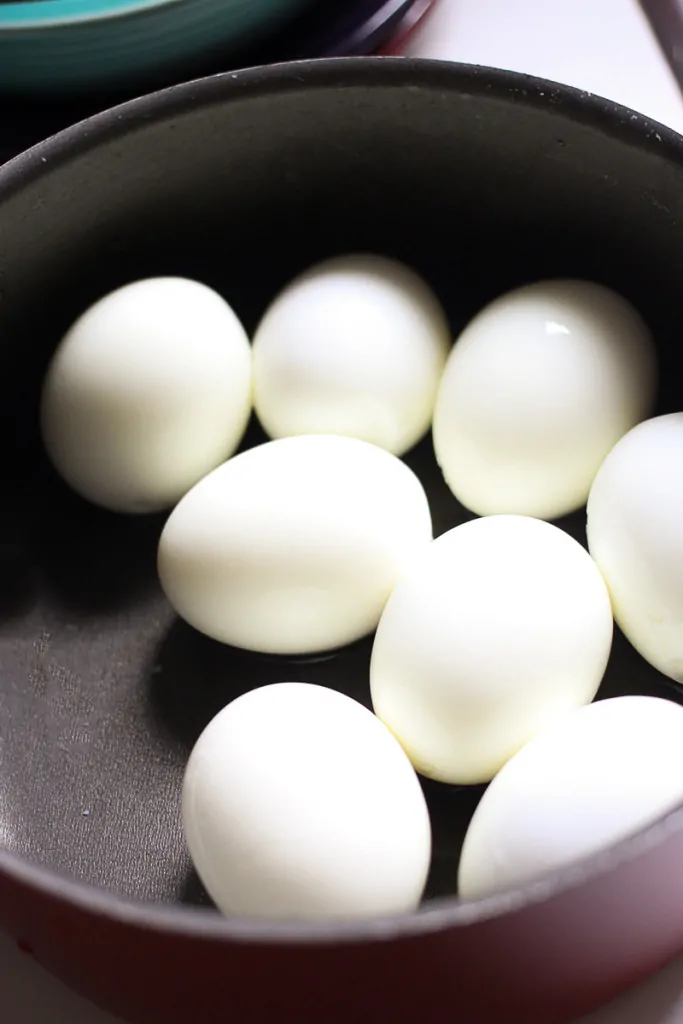 How to Boil Perfect Eggs:
Gently place eggs in a pan with about 1 inch of cold water covering them.
Place the pan over medium-high heat, bring the water to a rolling boil. I used 8 eggs and this took right at 20 minutes.
Continue boiling for 10 minutes, then, keeping the pan on the hot burner, cover the pan and turn the burner off.
Set a timer for 10 more minutes.
Place the pan in the sink and run cold water over the eggs until they are cool to the touch.
Drain the water and peel the eggs carefully.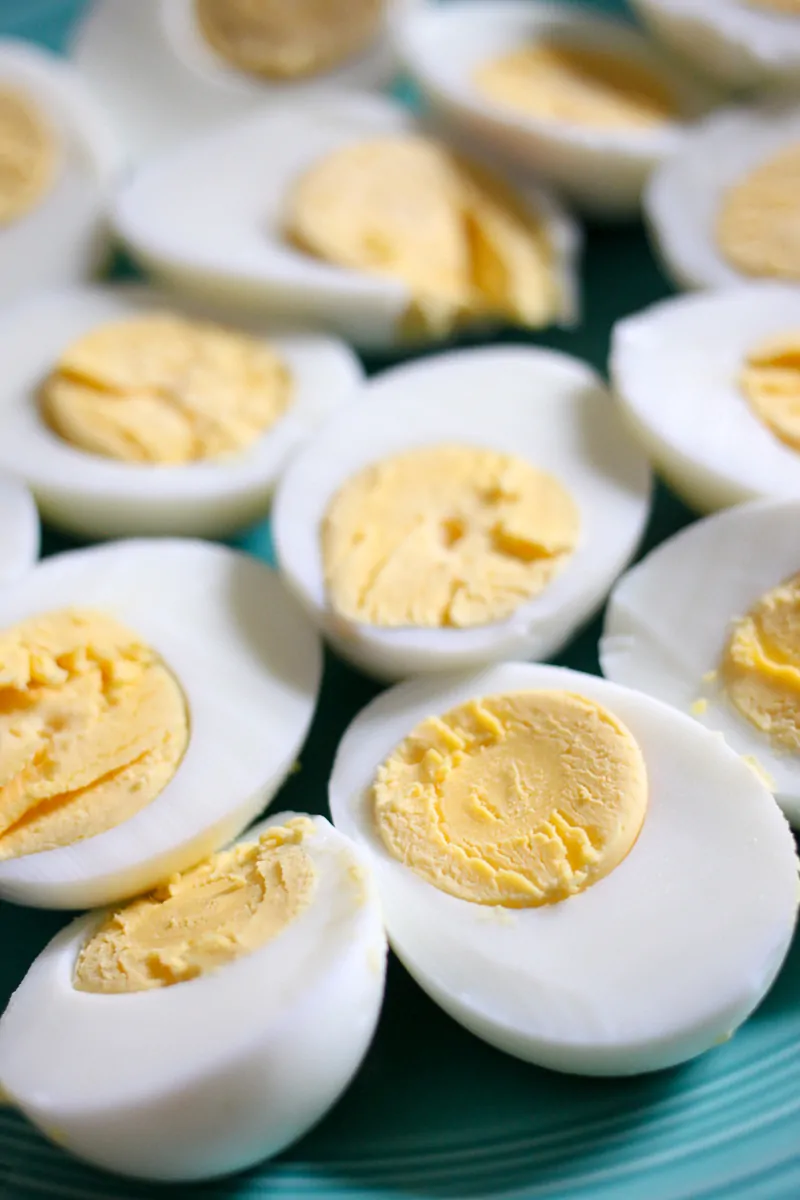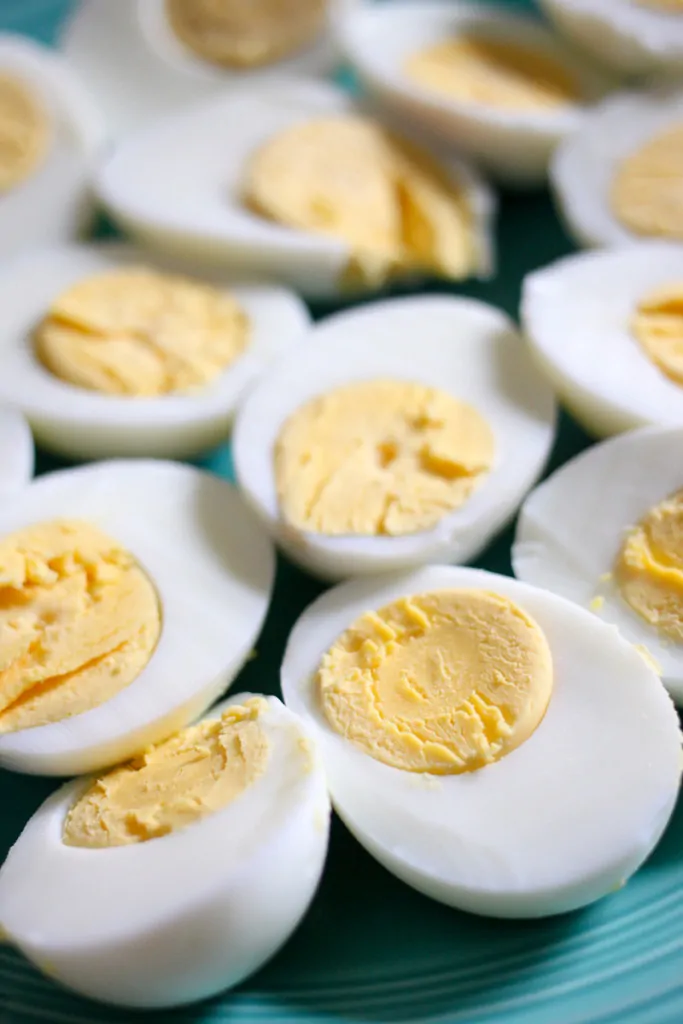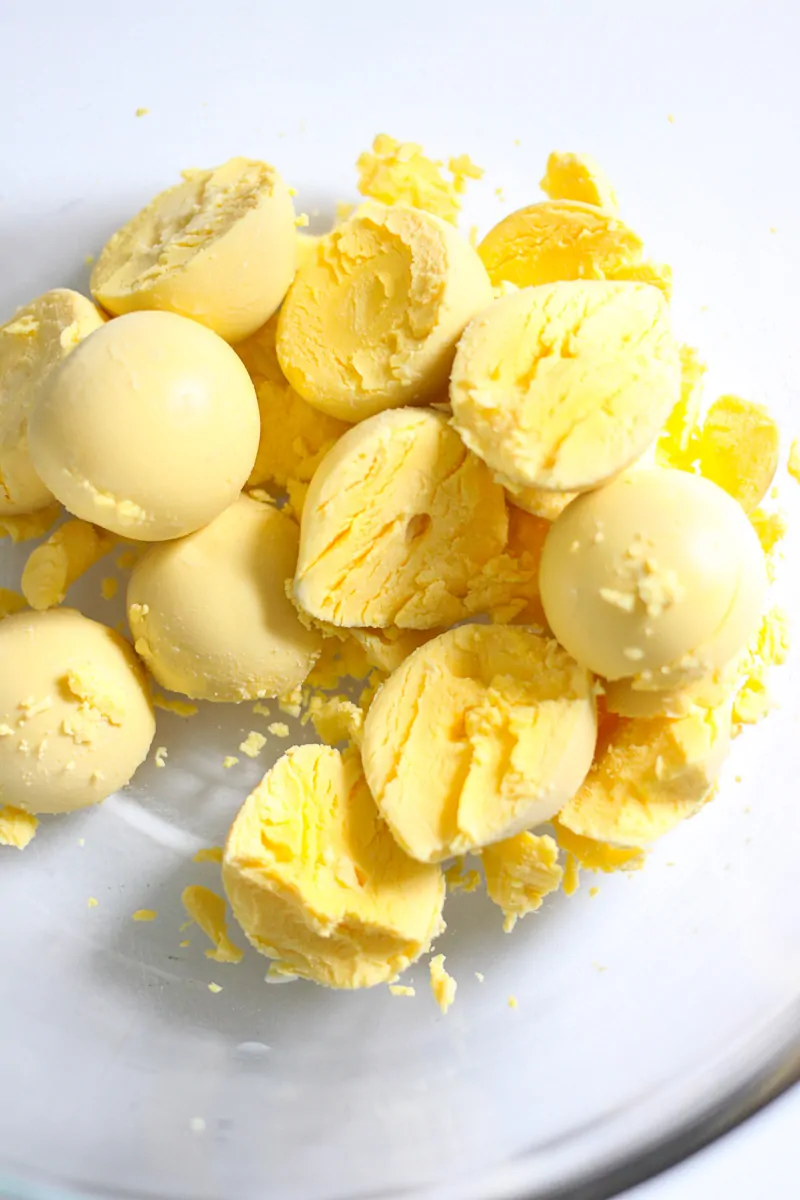 Deviled Eggs with Bacon and Jalapeños:
While your eggs are boiling, fry up some slices of bacon. 4 pieces of bacon per dozen eggs is a good amount. Drain and pay the grease off the bacon and then crumble the slices up, set aside.
After peeling your eggs, rinse them off with a little bit of water to make sure you have all the egg shell pieces off them.
Carefully cut your eggs lengthwise.
Next you need to scoop the yolks out of the whites, into a bowl. Mash the yolks a bit with a fork.
Now you need one heaping spoonful (I used a regular table/cereal spoon) of mustard, and 2 heaping spoonfuls of mayonnaise.
Mix and mash the yolks, mustard, & mayonnaise until blended well.
Add your bacon crumbles (reserving a few for garnishing), and stir well.
Next you need approximately 1 tsp of chopped jalapenos (I used jarred). Mix into the yolk mixture well.
Carefully spoon the yolk mixture into the egg whites. Garnish with the remaining crumbles of bacon.
Chill for at least an hour before serving.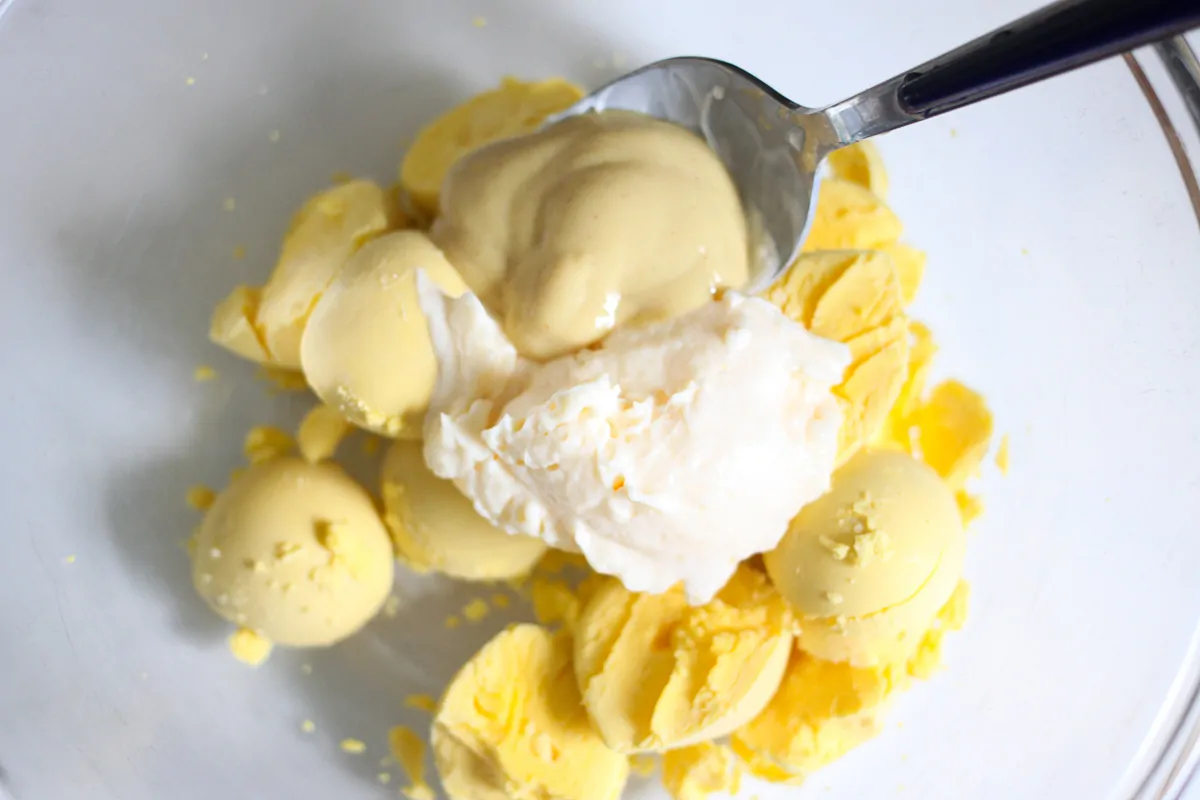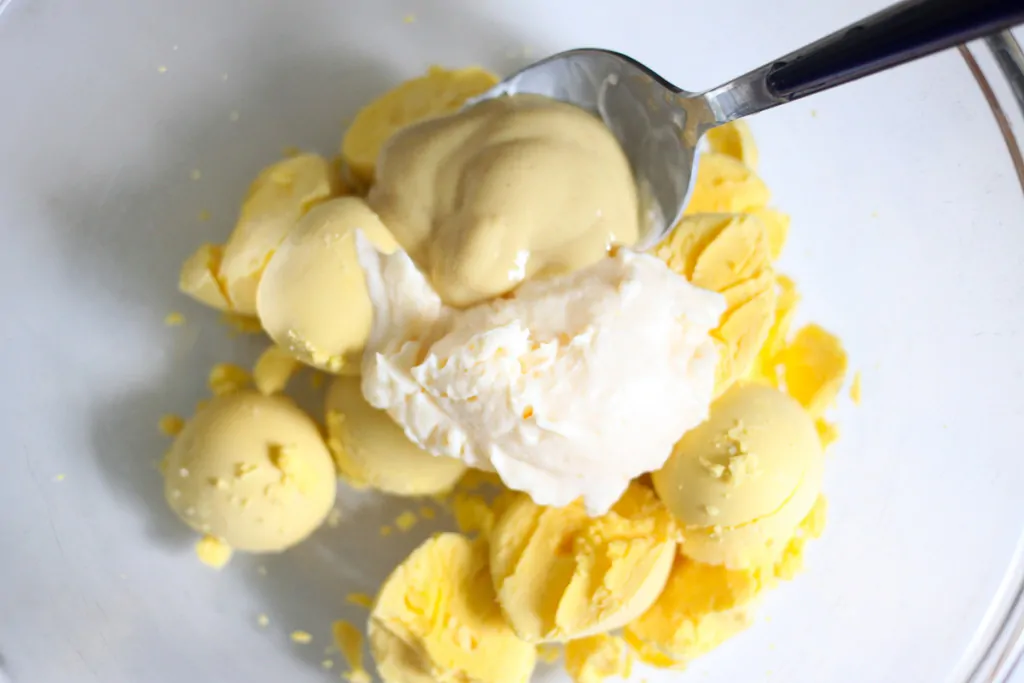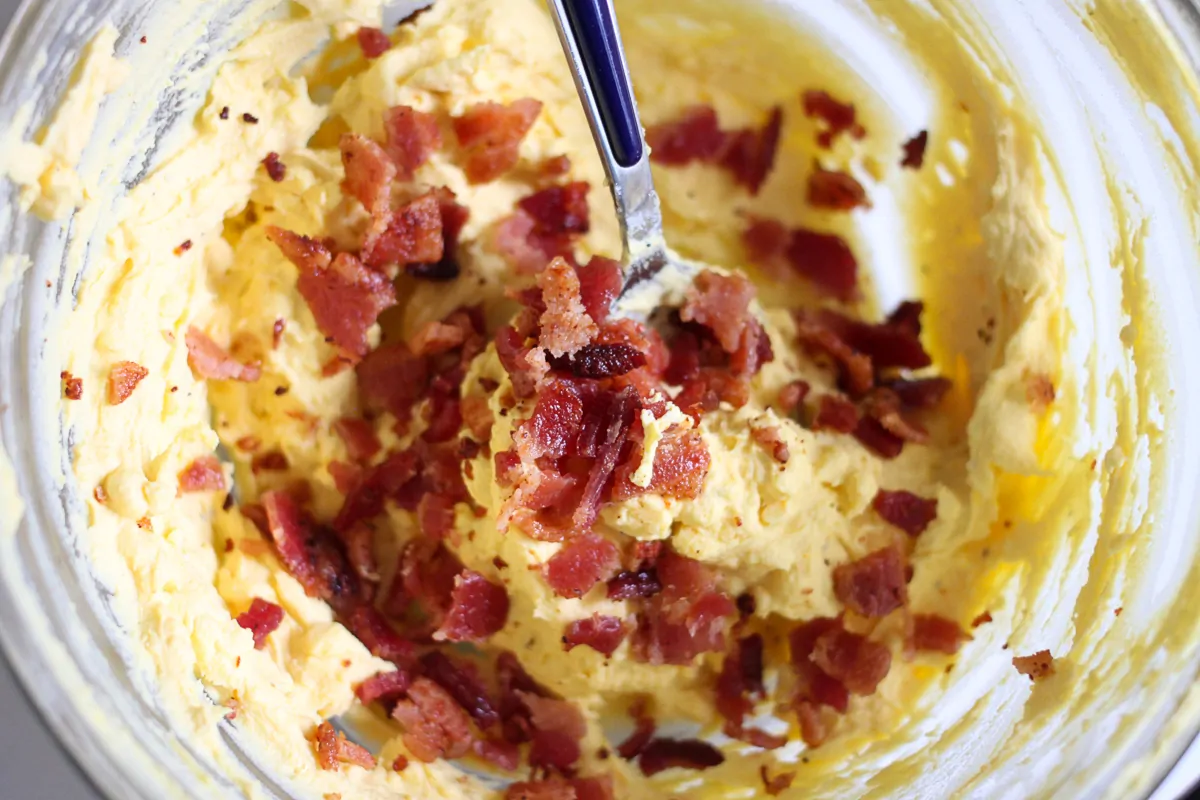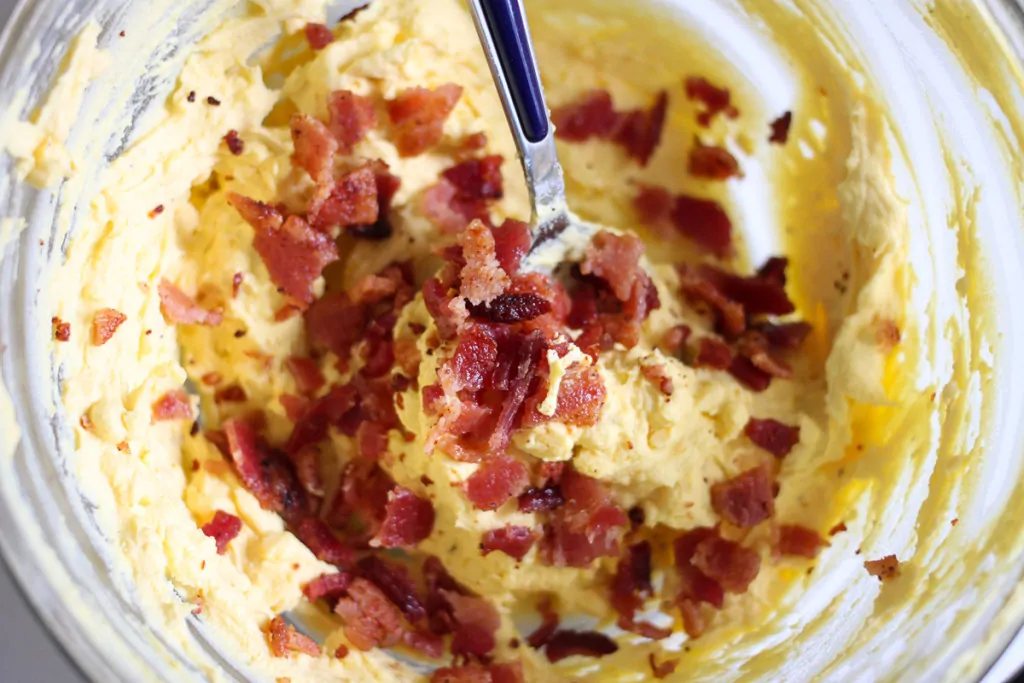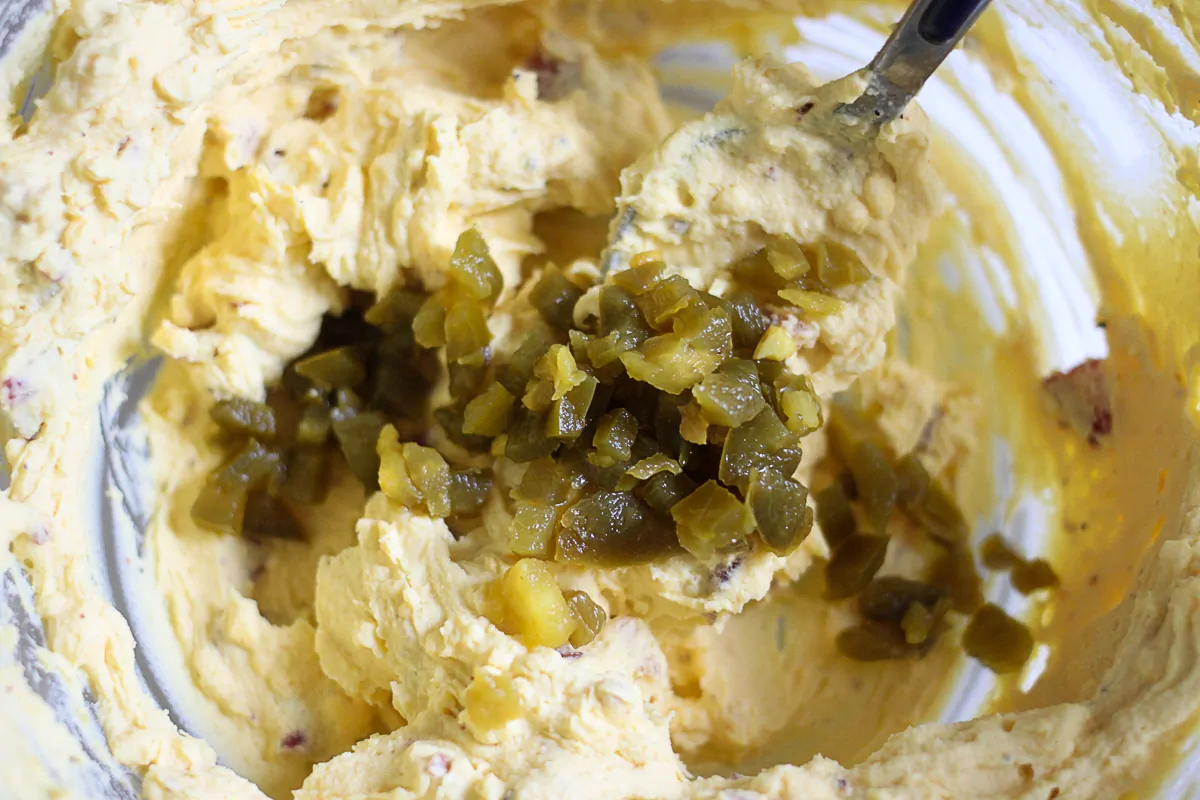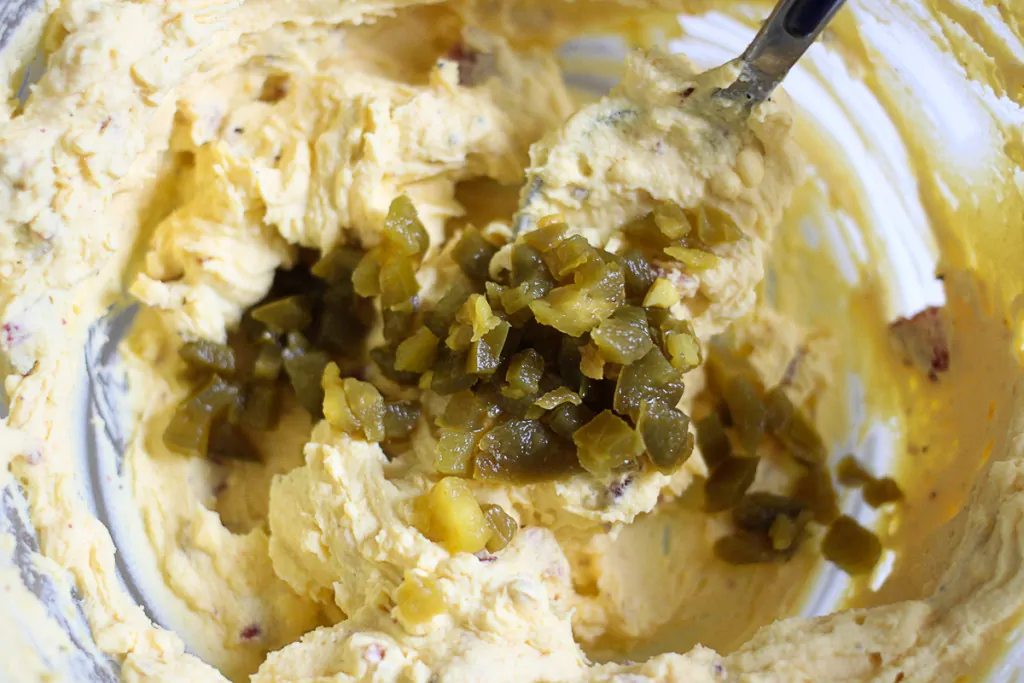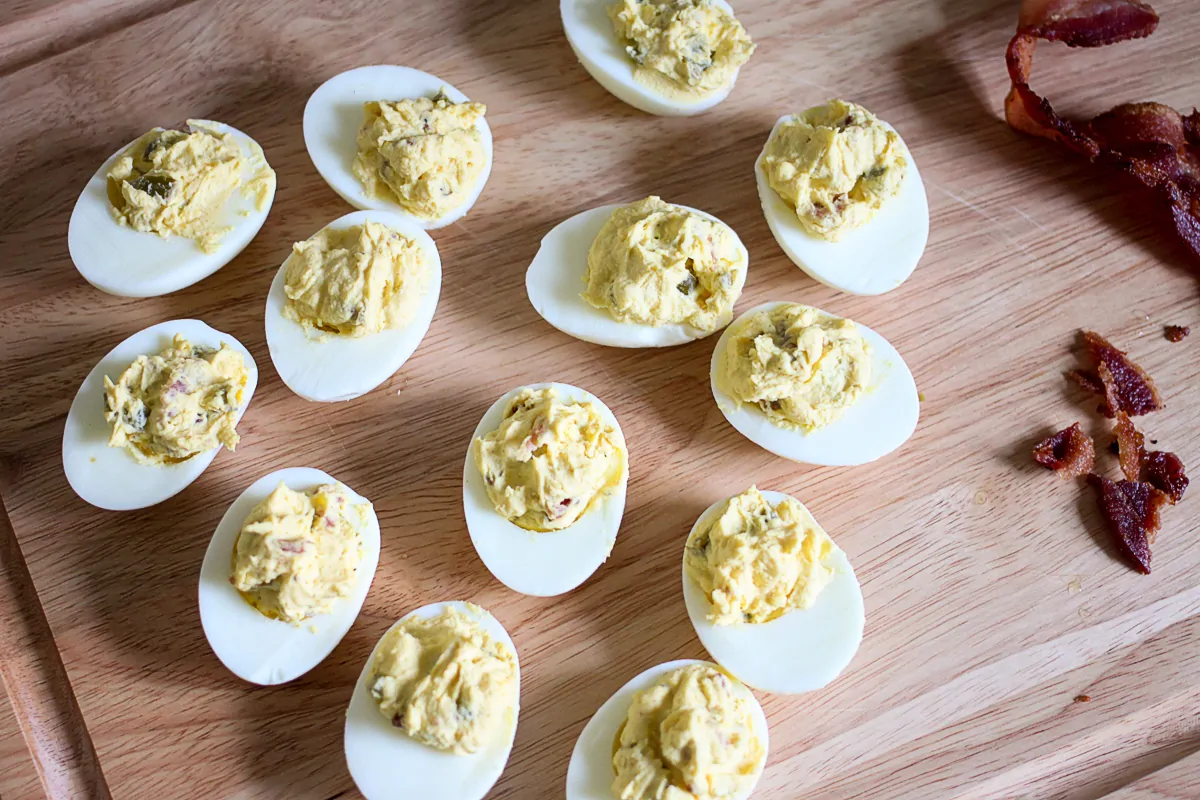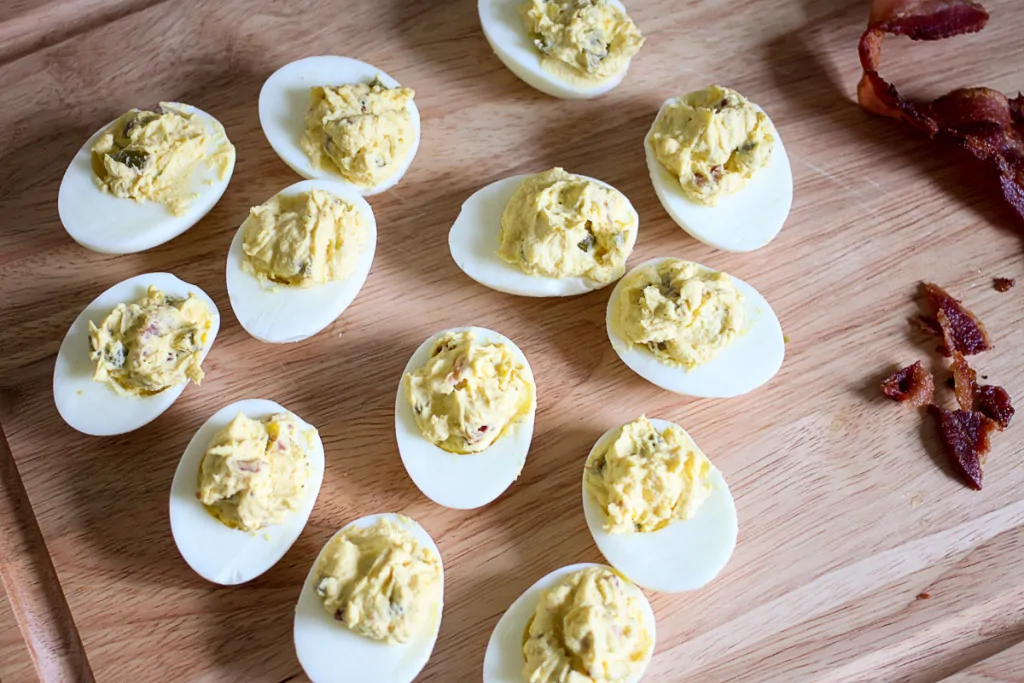 Pin for Later: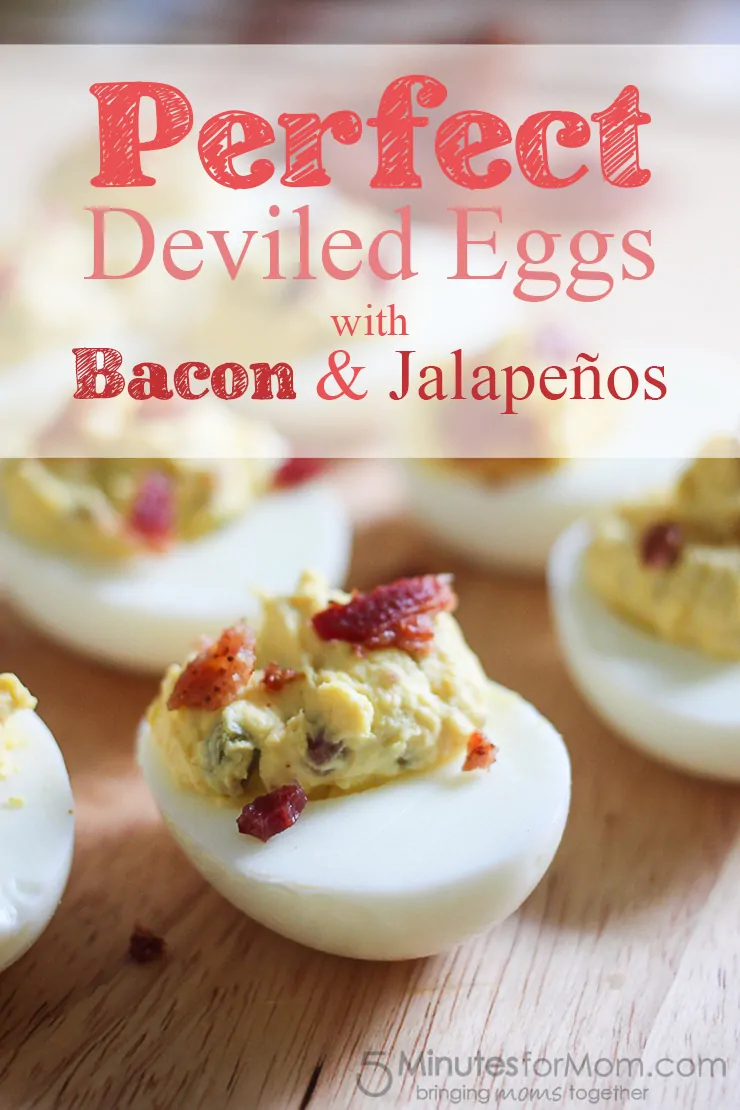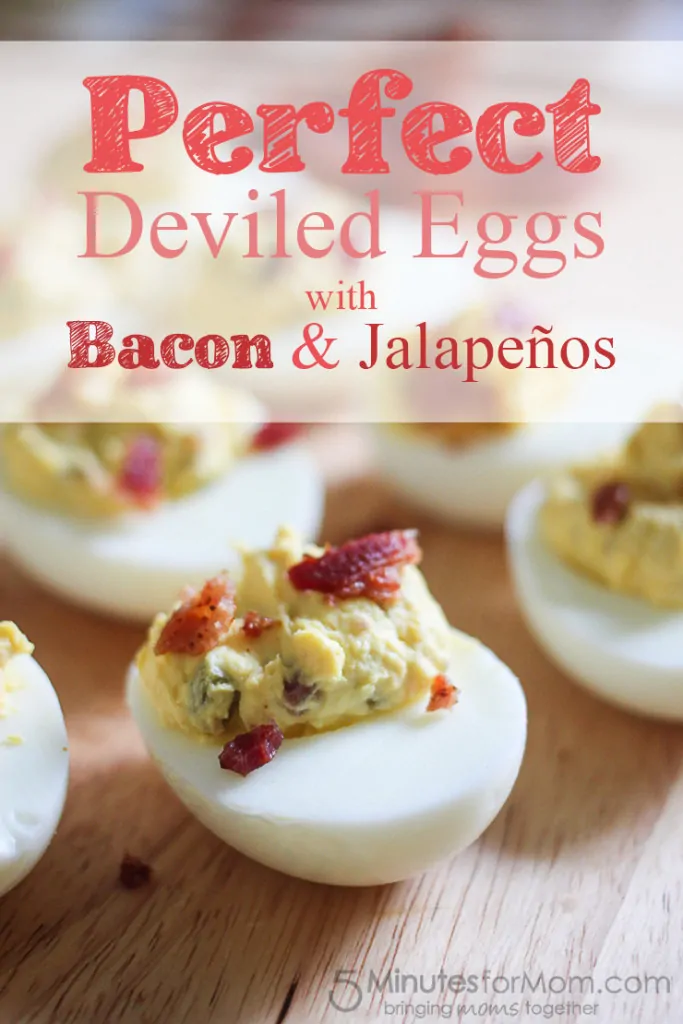 Written by Anna, who shares delicious recipes and a bit of fashion from the country on her blog Green Eyed Country Girl. See what she's pinning on Pinterest and "like" Green Eyed Country Girl on Facebook.