This post may contain affiliate links. Read my disclosure policy here.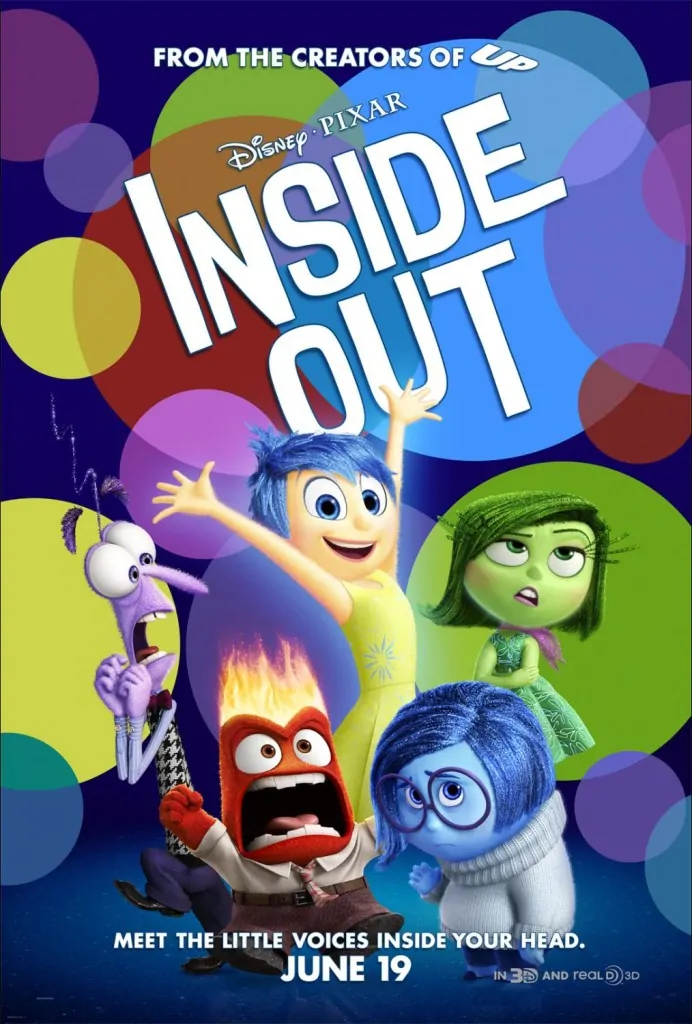 Riley is 11 years old. She and her family are moving from Minnesota to Minneapolis. She feels okay about things, but when she gets there, any shred of of hope she had about things being okay seem to go from bad to worse. Her dad is working hard in his new job, and he's not around to help smooth things over.
Check out this clip to see what else is awful:
On her first day of school, the very worst happens. She has to introduce herself, and she loses it. It just confirms that she needs to go back home where everything is familiar and comfortable.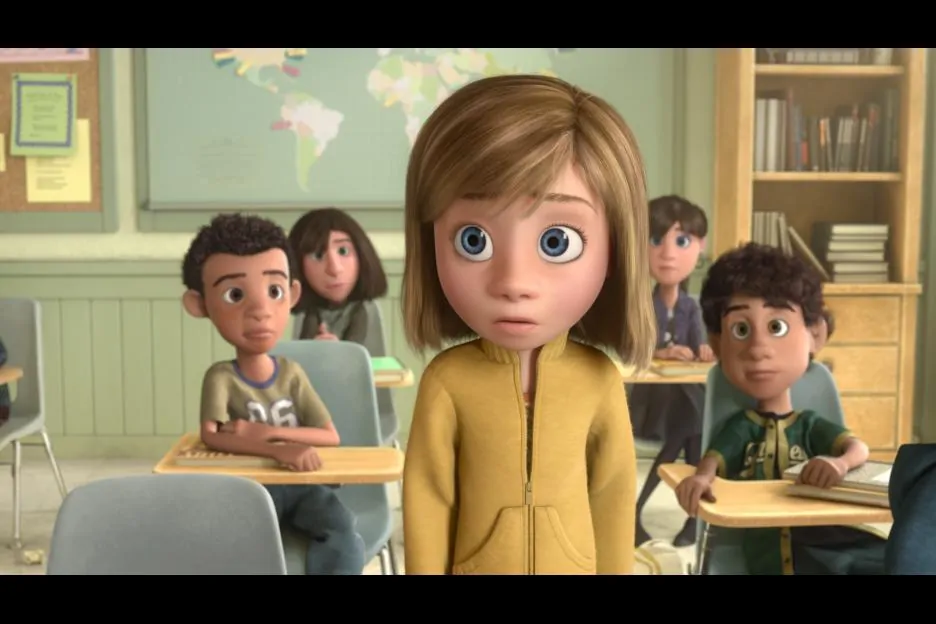 I wanted to explain that part of the movie, because honestly — even though I have never been disappointed by Pixar — I wasn't quite sure what to make about the brightly colored fairy people. The clips I had seen looked funny, but it hadn't grabbed me. But this movie was amazing on so many levels. It was funny, it was touching, it was completely original and imaginative.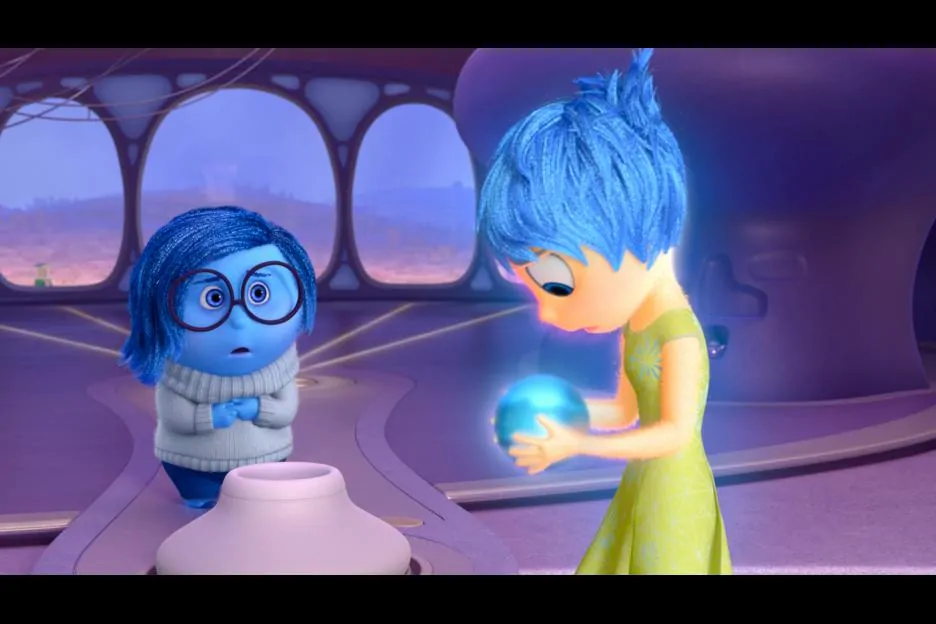 Joy is at the helm of Riley's emotions, but because life is more than just joy, she's joined by Sadness, Fear, Anger and Disgust. All of these together, along with Riley's core memories make her who she is.  But when her life is shaken up by the move, all that is in jeopardy. How will she cope when her core beliefs about family, fun, friendship, hobbies and morals are changed?
This is from the creators of UP, which is one of the more serious Pixar movies (that opening sequence kills me every time!), and this definitely had its moments as the movie grapples with what makes us who we are and how important it is to actually feel every emotion.
I wondered if it would be too plot-intensive for younger viewers, and since my kids are older (11 and 16), I had to judge from the audience. There was a preschooler beside me, who was very quietly interested in the movie the whole time. The brightly colored emotions are very engaging, and there's lots of humor and other things to capture the attention of kids of all ages.
If that's not enough to convince you, check out the amazing cast in this tongue-in-cheek video about how Pixar makes an animated movie:
Official Blurb:
INSIDE OUT opens June 19.
Based in Headquarters, the control center inside 11-year-old Riley's mind, five Emotions are hard at work, led by lighthearted optimist Joy (voice of Amy Poehler), whose mission is to make sure Riley stays happy. Fear (voice of Bill Hader) heads up safety, Anger (voice of Lewis Black) ensures all is fair and Disgust (voice of Mindy Kaling) prevents Riley from getting poisoned—both physically and socially. Sadness (voice of Phyllis Smith) isn't exactly sure what her role is, and frankly, neither is anyone else.
When Riley's family relocates to a scary new city, the Emotions are on the job, eager to help guide her through the difficult transition. But when Joy and Sadness are inadvertently swept into the far reaches of Riley's mind—taking some of her core memories with them—Fear, Anger and Disgust are left reluctantly in charge. Joy and Sadness must venture through unfamiliar places—Long Term Memory, Imagination Land, Abstract Thought and Dream Productions—in a desperate effort to get back to Headquarters, and Riley.
Get Social
Like INSIDE OUT on Facebook: https://www.facebook.com/PixarInsideOut
Follow INSIDE OUT on Twitter: https://twitter.com/PixarInsideOut
Follow INSIDE OUT on Instagram: https://instagram.com/PIXARINSIDEOUT/
Follow INSIDE OUT on Pinterest: https://www.pinterest.com/disneystudios/inside-out/
Visit INSIDE OUT on Tumblr: http://insideoutheadquarters.tumblr.com/
Disclosure: My family and I attended a free press screening of the movie.