This post may contain affiliate links. Read my disclosure policy here.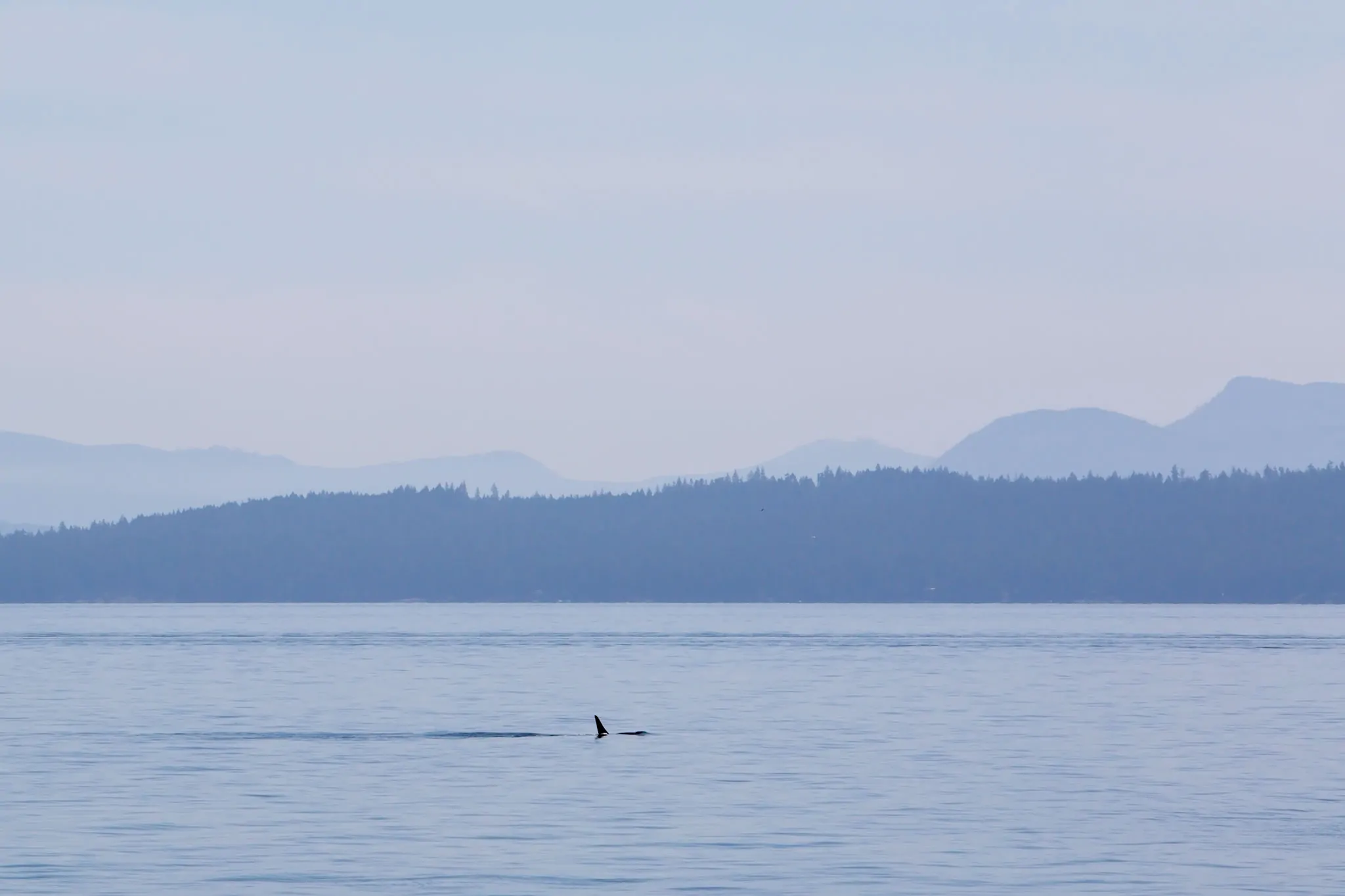 An Orca Sighting
This past weekend, I took my son to Nanaimo, a city on Vancouver Island, for a lacrosse tournament.
During our ferry crossing, the captain let us know that there was a pod of orcas in the distance. I ran down to the vehicle deck to grab my camera, but by the time I got it, the killer whales were tiny in the distance. (These photos are zoomed in from my originals.)
I quickly tried to grab a few shots, but sadly, they were so far away. I just pointed my camera toward the splashes in the far off distance and hoped to catch a glimpse of one surfacing.
And I was in such a rush to get my camera and get a shot before they disappeared, I didn't get a chance to fine tune my settings and shot them way too dark.
After I fired these shots off, I fixed my settings. But alas, the killer whales were gone.
So these grainy, super far away shots are all I have — this time. Hopefully there will be more orca sightings in my future. 🙂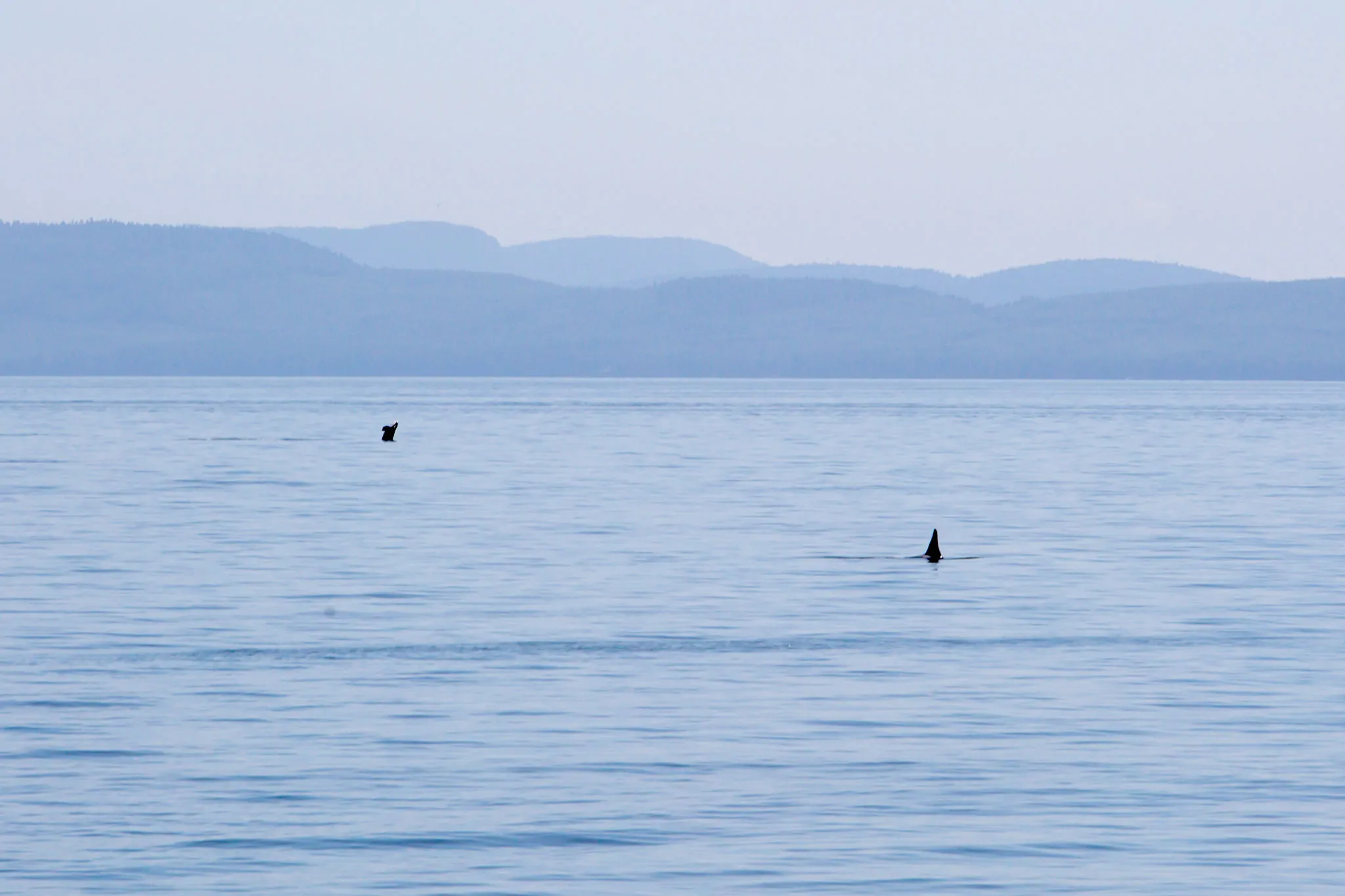 If I zoom WAY in – you can see it really IS a killer whale jumping.


Have you ever had a chance to see whales or dolphins in the wild?
Did you get a chance to get a photo? I hope you got better shots than I did.
Did you post a weekly photo? Link up below…


Add Your Wordless Wednesday Post Link Below:
Thanks to Uisce for creating Wordless Wednesday.
Written by Janice Croze, co-founder of 5 Minutes for Mom
Talk with me: @5minutesformom and Facebook.com/5minutesformom
Pin with me at http://pinterest.com/5minutesformom/