This post may contain affiliate links. Read my disclosure policy here.
Anna, managing editor of 5 Minutes for Mom here…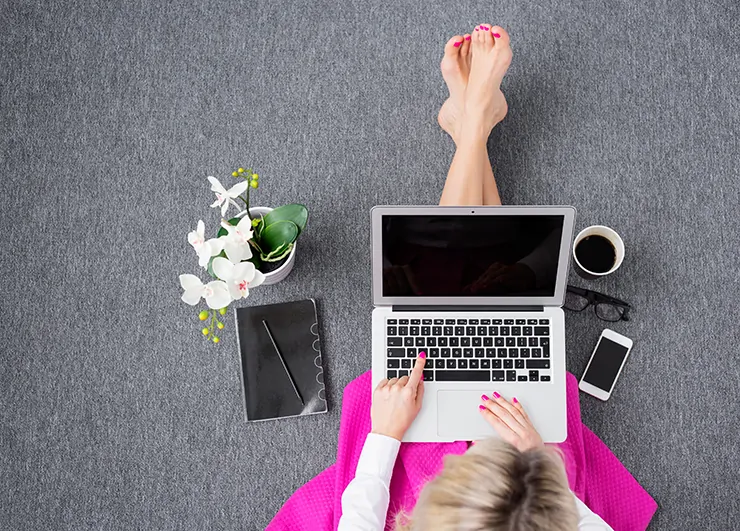 Over Memorial Day weekend, my daughter and I went to Texas with my parents & some friends. My parents are moving to Texas next month and I wanted to visit some old friends they will be living near and to visit their new church.
The entire weekend was full of fun and friends and it was a much needed break for me from the daily routine of school pick up & drop off and work. Being the managing editor for 5 Minutes for Mom, handling the social media marketing for a local medical spa, and running my own food blog, I am on my phone or my laptop almost constantly.
And I love my jobs so much. I love being able to work from home and at my own pace and having the flexibility to still do things with my kids without being restricted to evenings and weekends only.

But while I was in Texas I rarely had my phone with me, and when it was with me I was never on it. I texted my husband each morning we were there and I checked Facebook for about 2 minutes each night before bed more out of habit than anything else.
It was amazing. It was so freeing. It was relaxing. And I loved it. I loved stepping away from the technology that is a big part of my every day.
As we drove the 10 hour drive home I kept thinking about deleting every app off my phone that I didn't need. I had Facebook, Twitter, Pinterest, and countless other apps that do help me be able to do my work when I'm not at home on my laptop.
But in reality, I rarely used those apps to actually work away from home. I only used them to browse around while I was out with the kids at the park or we were driving somewhere as a family. In the 3 years I've been working I have only had maybe 2 times when I got an email and needed to take care of something for work asap.
This got me to thinking that maybe I should delete those apps. I loved how freeing it was to not be on my phone constantly and I loved the idea of when I shut the laptop for the day being able to actually step away from work. With all those apps on my phone I started feeling like I was a slave to social media and a slave to always being available for any little thing.
That night when I got home, I deleted every app I didn't need. Facebook, Twitter, Pinterest, various other apps I rarely used for work.
I haven't regretted it one time. It did take some getting used too, I would pick it up to scroll social media out of habit. But overall, I absolutely love it. The apps I kept on my phone connect me to close friends and family only.
Would you do that? Would you delete Facebook from your phone?
Pin for later: