This post may contain affiliate links. Read my disclosure policy here.
Tonya here and I'm going to show you just how easy it is to keep your kitchen clean all day long, even with kids in the house, thanks to the new mess-free Lysol Tap Top Multi-Purpose Cleaner.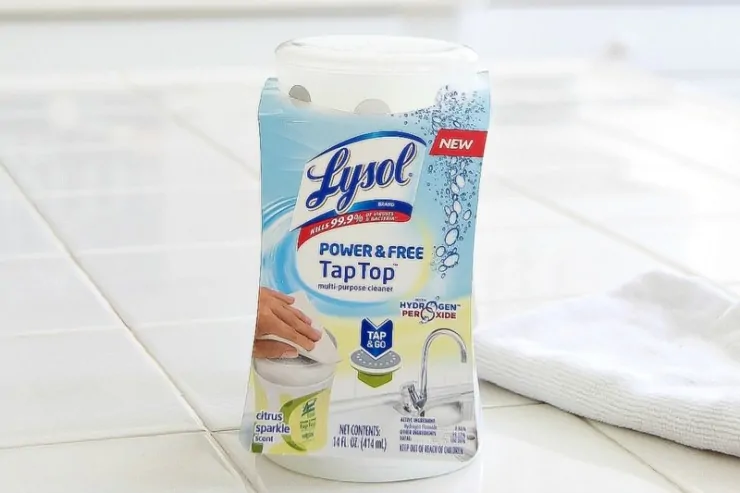 My twins are 8. Which means they are at an age where they pour their own drinks, make their own sandwiches, and heat up food in the microwave. It's a blessing, and a curse. On the one hand they are being self-sufficient, but on the other hand they create a mess that resembles about 5 people being in the kitchen at one time preparing a 3-course meal – and that's just to make a sandwich.
And of course if I'm busy, and it's an hour or so before I make my way into the kitchen, or we've headed out for our morning walk to school and I haven't stopped into the kitchen first to see what kind of mess has been left on the counters, kitchen table or floors, then by the time I get home it's more often than not a dried up or sticky mess that I'm left to deal with.

Of course there are some days that I'm lucky enough to spot the mess as it's happening.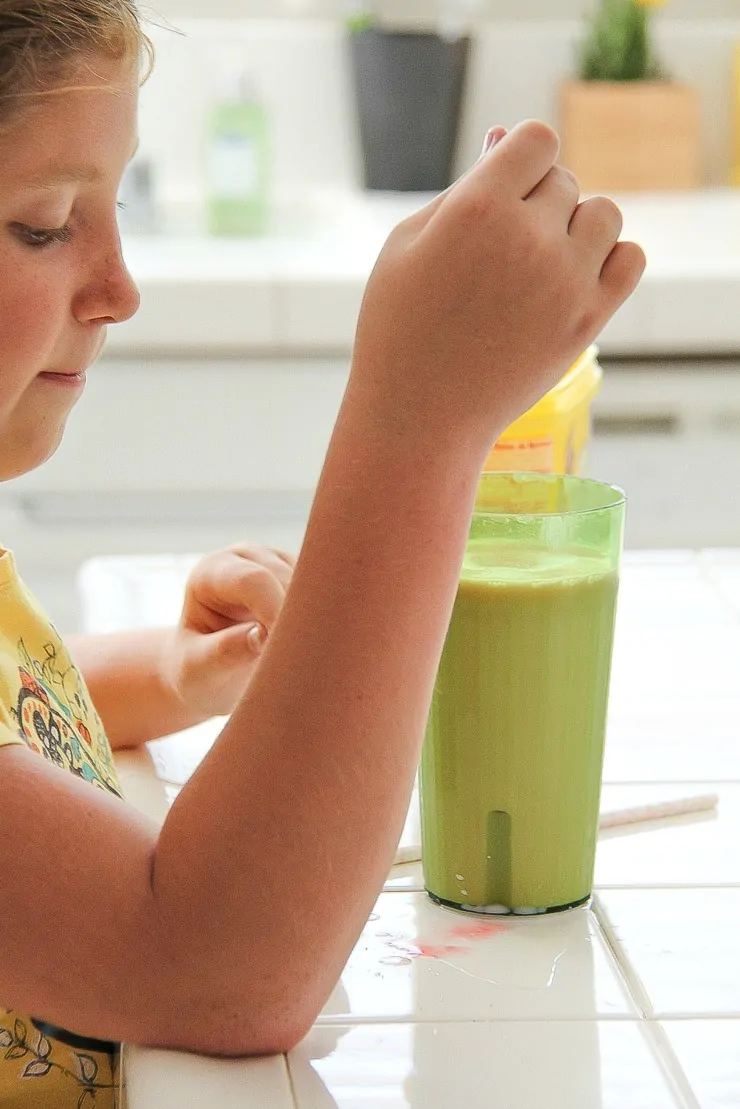 Because if I didn't spot a mess like this it would be all dried up and stuck to the counter within no time.
This is where Lysol Tap Top Multi-Purpose Cleaner makes cleaning up mess so easy that even the kids can do it. This may take a little prodding though, and maybe a touch of bribery thrown in for good measure.
This is one of the easiest products you could use.  Plus there's no spray, which means if you have bowls of fruit on the counter (like I do), or you are preparing a meal and cleaning along the way, then you don't have the added complication of worrying about where the spray is landing. And because there's no spray, this is a product I would let me kids help to clean with.
You simply use a paper towel or clean, dry rag, place it over the top of the Lysol Tap Top Multi-Purpose Cleaner and press down to pump the cleaner onto the rag. See, no mess.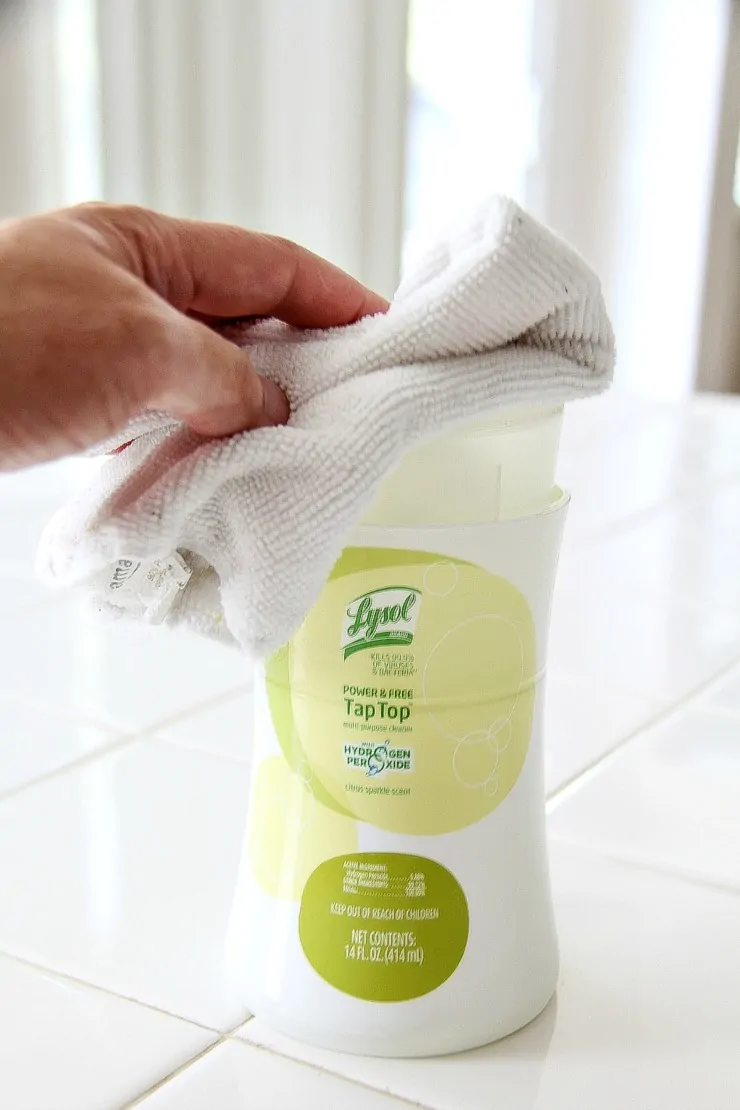 Lysol Tap Top Multi-Purpose Cleaner doesn't leave any harsh chemical residue behind and is free from bleach. It kills 99.9% of germs (viruses and bacteria including Salmonella enterica, Staphylococcus aureus and Influenza A on hard, non-porous surfaces) and is available in two fresh scents, Citrus Sparkle and Oxygen Splash.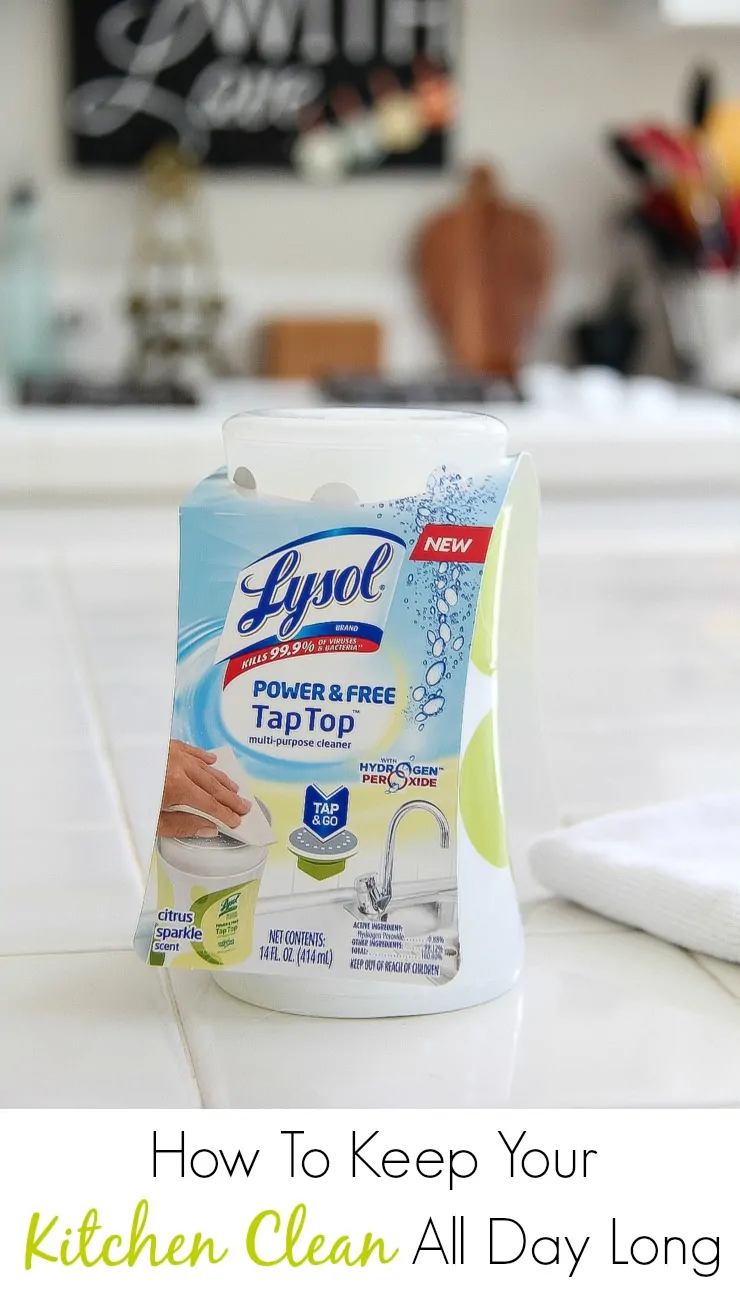 As a parent you know that the kitchen often becomes the center of the home. Between cooking, doing homework and sometimes impromptu games of (kitchen) table tennis, things can get pretty crazy, hectic … and of course messy. This usually means frequent countertop touch-ups – wiping, swiping … re-wiping and re-swiping.
We challenge you to make your cleaning routine easier! Try swapping out your existing kitchen counter cleaning routine for a more powerful swipe with Lysol Tap Top Multi-Purpose Cleaner and share the results in the comments below.
Disclosure: Thanks to Lysol for providing me with product samples and sponsoring this post.
Written by Tonya Staab, lifestyle blogger at Create-Celebrate-Explore