This post may contain affiliate links. Read my disclosure policy here.
Do you splurge on "treats" for yourself? This is Janice, co-founder of 5 Minutes for Mom, here with a post about how a bundle of tulips helped me learn to value the small things in life that make me happy…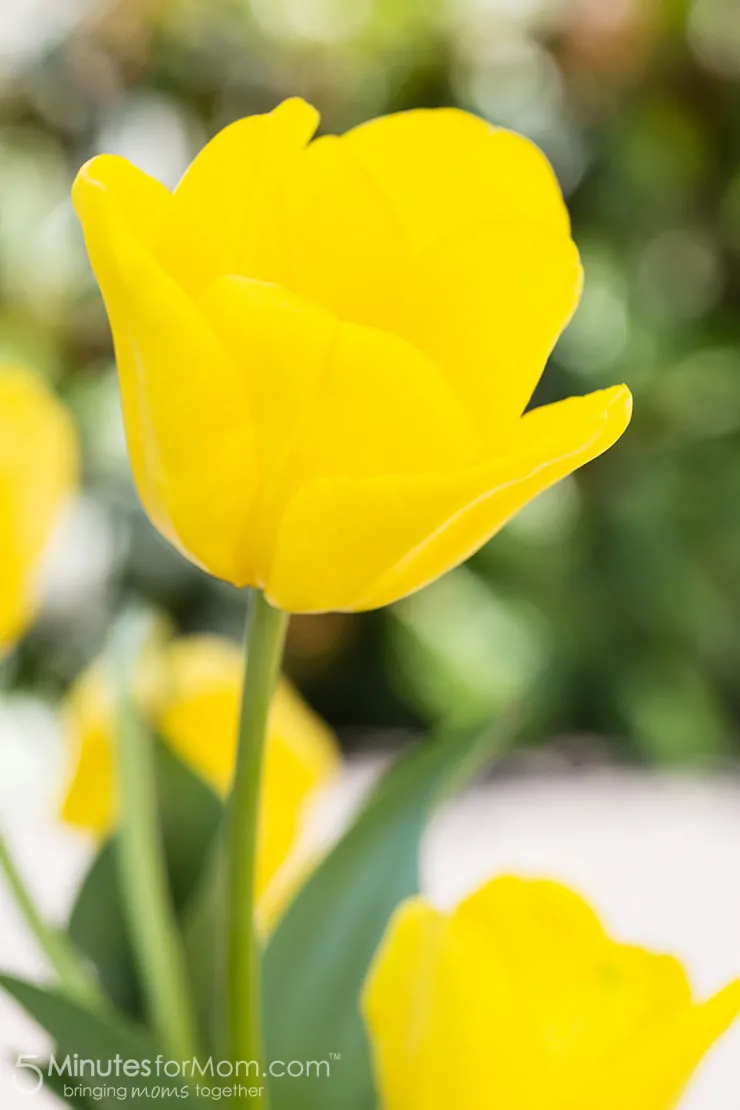 Fresh cut flowers in vases make me happy — yet I rarely ever splurge on them.
The other day, the grocery store was giving away tulip bundles that were past their prime. As we were driving home, my son breathed them in, thrilled to be bringing home flowers to his Grandma.
"Why don't we buy flowers more often, Mom?"
"Cause I don't want to spend money on things we don't need," I answered.
But, after saying that to him, I kept rethinking it.

Yes, our grocery budget can't afford me to pick up expensive flower arrangements every week, but perhaps a small bundles of tulips or other seasonal flowers to brighten our day is more than worth the investment.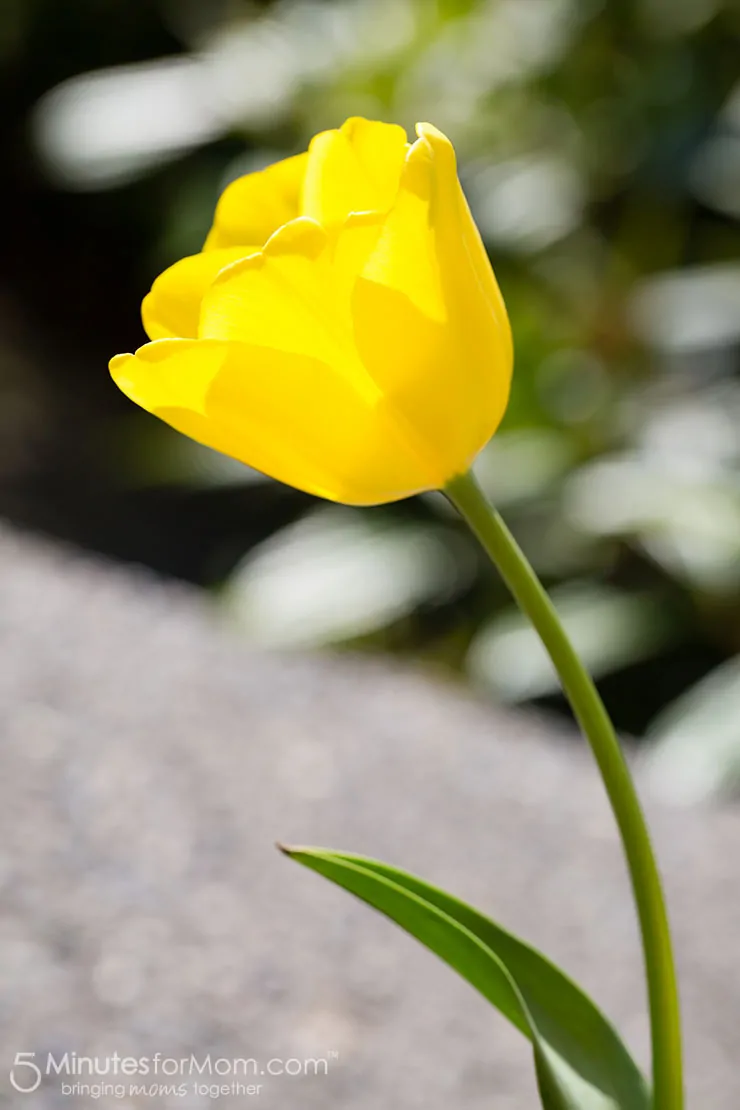 Those sunny little tulips became a symbol to me. It is more than just slowing down to smell the roses, it is allowing yourself to value the "treats" in life.
Nature is ripe with decadence, "unnecessary" flourishes that appear to serve no other purpose than to be stunningly beautiful.
Perhaps I need to allow myself, and teach my children to allow themselves, to value the small things that make us happy, the bundles of tulips that make us pause and breathe in the beauty of living.
Inspire Your Friends
Share this post with your friends and inspire them…
Tweet, Retweet or Pin.
[Tweet "Pause. Breathe in the beauty of living."]
Pause. Breathe in the beauty of living. http://t.co/CX5Azl8azh pic.twitter.com/muOhTD2v4k

— 5minutesformom (@5minutesformom) May 18, 2015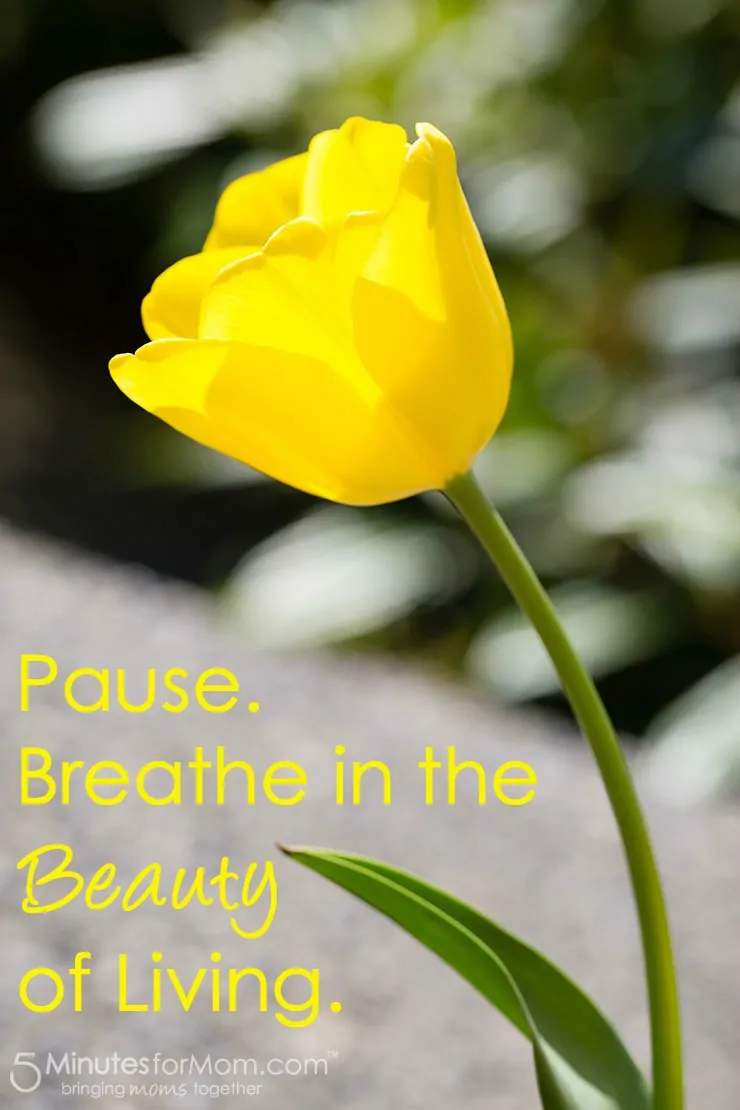 Written by Janice Croze, co-founder of 5 Minutes for Mom
Talk with me: @5minutesformom and Facebook.com/5minutesformom
Pin with me at pinterest.com/5minutesformom