This post may contain affiliate links. Read my disclosure policy here.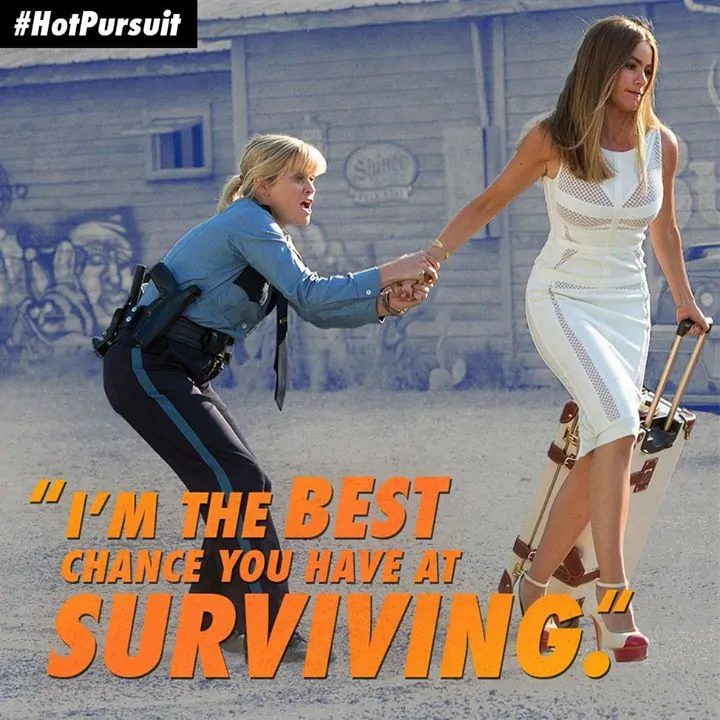 Jennifer D loves a good movie and loves hanging out with her girlfriends even more, so she's delighted to share this sponsored giveaway from Warner Brothers that combines two of her favorite things.
The female buddy comedy seems to be more and more popular. It's not overly original, but it's usually fun seeing two women who are not a match personality-wise get in and out of some mixups. That kind of movie is even more fun to see as a girls' night out with her closest pals, your mom and sister, and even — as I'm personally experiencing more and more — your teen daughter.
I can't wait to see it. Keep reading for your chance to enter to win some movie merch and a $100 Visa card!

About the Film
An uptight and by-the-book cop (Reese Witherspoon) tries to protect the hot, outgoing widow (Sofía Vergara) of a drug boss as they race through Texas pursued by crooked cops and murderous gunmen.
Starring Reese Witherspoon, Sofía Vergara, John Carroll Lynch, Rob Kazinsky, Richard T. Jones. Directed by Anne Fletcher.
Rated PG-13
Learn more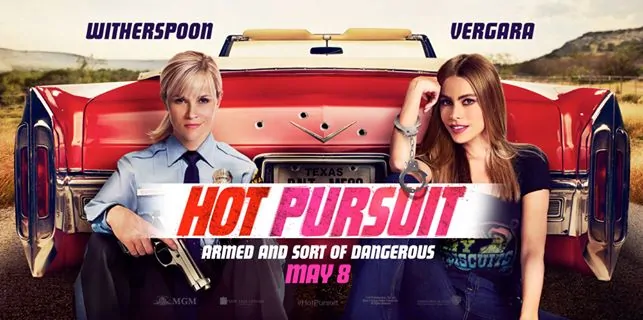 Visit all the Hot Pursuit websites:
Follow on Twitter, Instagram & Google+
Like Hot Pursuit on Facebook
Visit the Official Website
#HotPursuit
Reese Witherspoon and Sofia Vergara are in #HotPursuit of some #HotMamas! Being a mom is the most challenging, wonderful role in the world. To show appreciation to mothers everywhere, HOT PURSUIT is giving all moms in need of relaxation the chance to win a trip to Hollywood! To enter, simply take a photo with your mom or a loved one and post it on social media and be sure to include #HotMamas and HotPursuitSweeps.com. No Purchase Necessary. Void where prohibited. Subject to Official Rules.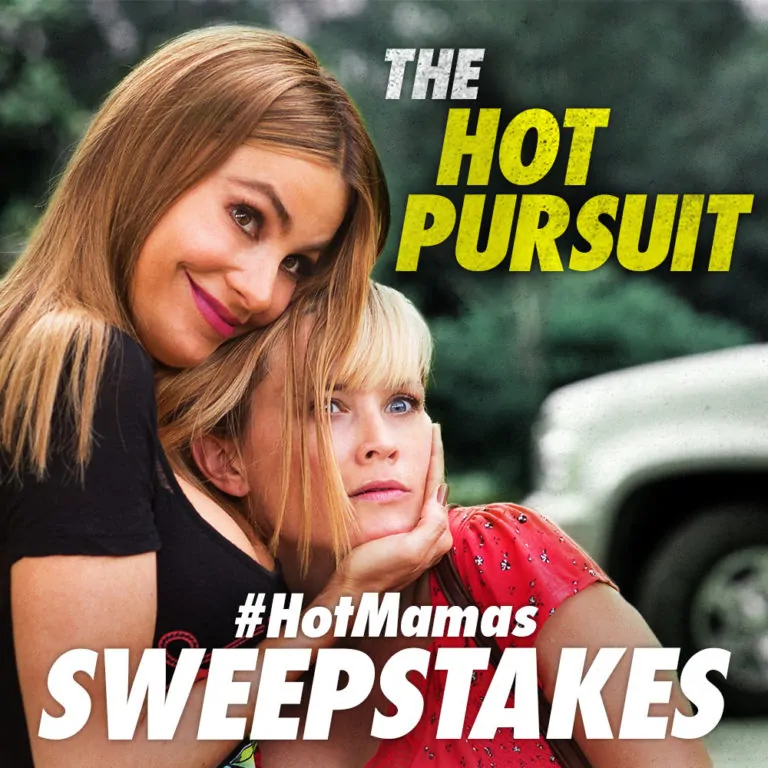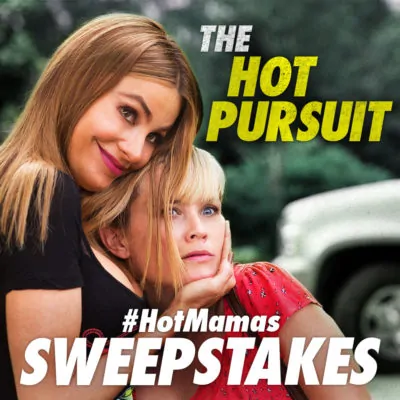 Enter to win
Warner Bros. Pictures is sponsoring a $100 Gift Card giveaway, along with a Hot Pursuit tote and tee. Just enter to win below.