This post may contain affiliate links. Read my disclosure policy here.
Disney sent 5 Minutes for Mom contributing blogger Dawn Cullo to Orlando, FL to attend the Disneynature Monkey Kingdom press event. Dawn's expenses have been paid for the trip but no other compensation were paid and all opinions are Dawn's.
I had the pleasure of sitting down with Disneynature Ambassador Dr. M. Sanjayan at Sanaa restaurant located inside Disney's Animal Kingdom Lodge.
This wonderful location provided us with fantastic views of the animals roaming on the savanna at the Animal Kingdom Lodge during the interview and lunch.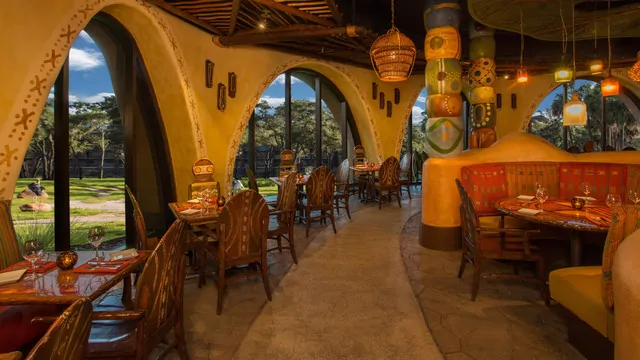 Dr. M. Sanjayan is executive vice president and senior scientist for Conservation International. The global conservation scientist, writer and Emmy®-nominated news contributor focuses on the connection between nature and human well-being.
He serves on Conservation International's senior leadership team as executive vice president and senior scientist.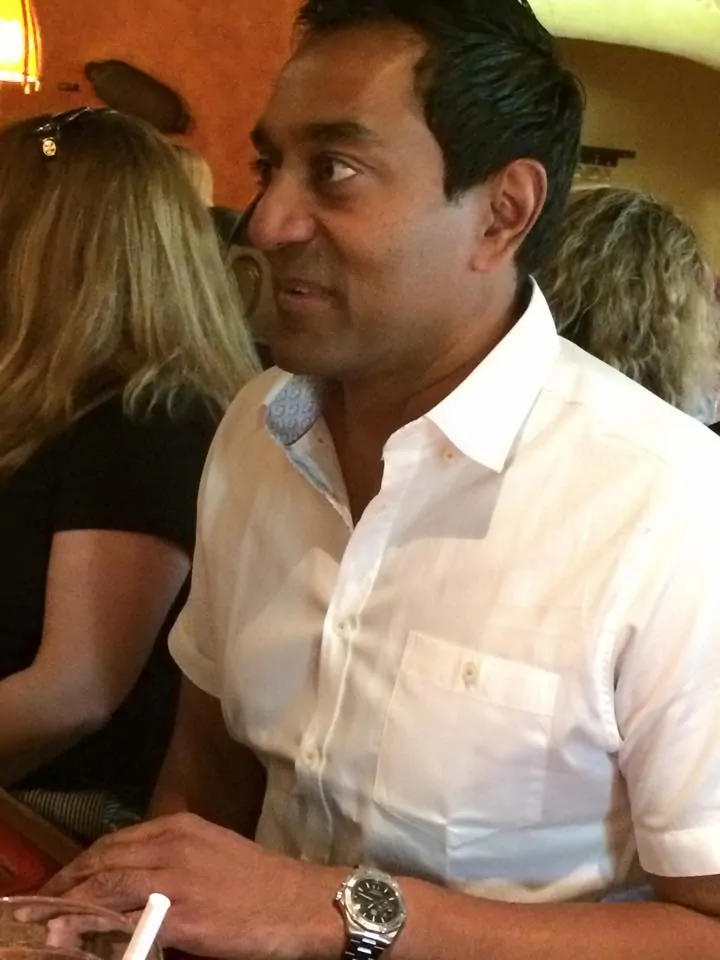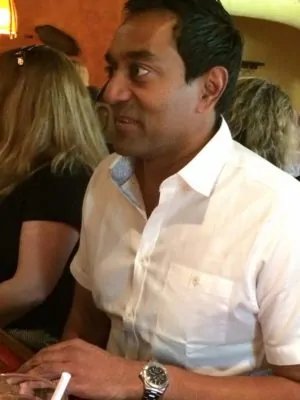 Dr. M. Sanjayan has been on a press tour with with Jane Goodall promoting "Monkey Kingdom," and together they have appeared on Sirius Radio and MSNBC.
He has been involved with other Disneynature films such as "Earth" and and "Oceans" but he feels that with the footage they gathered for "Monkey Kingdom" and the compelling story they have told that "Monkey Kingdom" will be hard to top because it is so different.
Originally they tried to film all of the animals in the jungle and try to create a Jungle Book comes alive type of film.  However, the Monkeys really proved to be entertaining and the filmmakers decided to follow the Monkey storyline instead.
He revealed that they filmed for over 1000 days to gather footage for the movie.  It is an amazingly long amount of time.  For a very high level documentary it normally takes two days of filming per minute.  However, with Monkey Kingdom they ended up with ten days of filming per minute for an 88 minute film.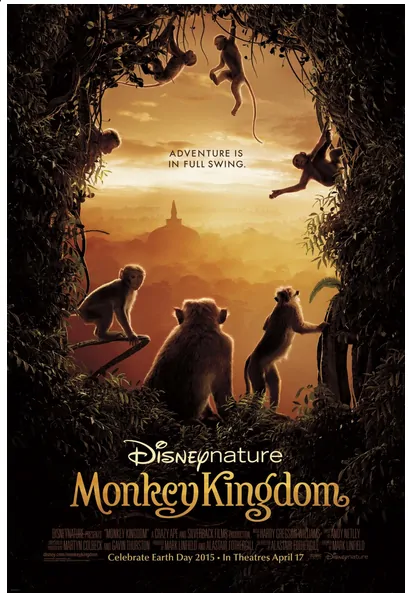 They were filming up until December 2014 to get one final shot, it was a night shot that they really wanted to appear in the film.  The film crew lived on site and rented a house during the 1000 days of filming.  Their days are long and once they finish filming they have to clean all of their equipment, have dinner and go to bed.  They would get up at 5:30 in the morning and start filming for the day.
The process to gather the film can prove to be a long and tedious process with nothing exciting happening with many days.  The magic happens in the editing room and seeing the audience reaction to the movie.
This particular monkey family has been studied for over 40 years.  Even though multiple monkeys are followed during filming the filmmakers knew that they had something special when they found Maya.
"Monkey Kingdom" is narrated by Tina Fey opening April 17th.  For every ticket sold opening week (April 17-23, 2015) Disneynature will make a donation to Conservation International


The movie focuses on Maya, a clever and resourceful blonde-bobbed monkey.  The movie is set among ancient ruins in the storied jungles of South Asia
Like all families, Maya's has more than its share of colorful personalities—and she's determined to give her son a leg up in the world. When their longtime home at Castle Rock is taken over by powerful neighboring monkeys, Maya's whole family retreats, and she uses her street smarts and ingenuity to uncover untapped resources amidst strange new creatures and unsettling surroundings. Ultimately, they will all have to work together to reclaim Castle Rock, where Maya can hopefully realize her dreams for her son's future.


Featuring a rich variety of characters, including a mischievous mongoose, simple-minded langur monkeys, predatory leopards and monitor lizards, "Monkey Kingdom" is narrated by Tina Fey ("30 Rock"), directed by Mark Linfield ("Chimpanzee," "Earth") and co-directed by Alastair Fothergill ("Chimpanzee," "Bears").

With music from award-winning composer Harry Gregson-Williams ("The Chronicles of Narnia: The Lion, the Witch and the Wardrobe," "Shrek" movies), Disneynature's eighth True Life Adventure—the follow-up to 2014's "Bears"—swings into theaters April 17, 2015. For more information about the film and the conservation program, go to www.disney.com/monkeykingdom.
Catch a sneak peek of the movie in this trailer.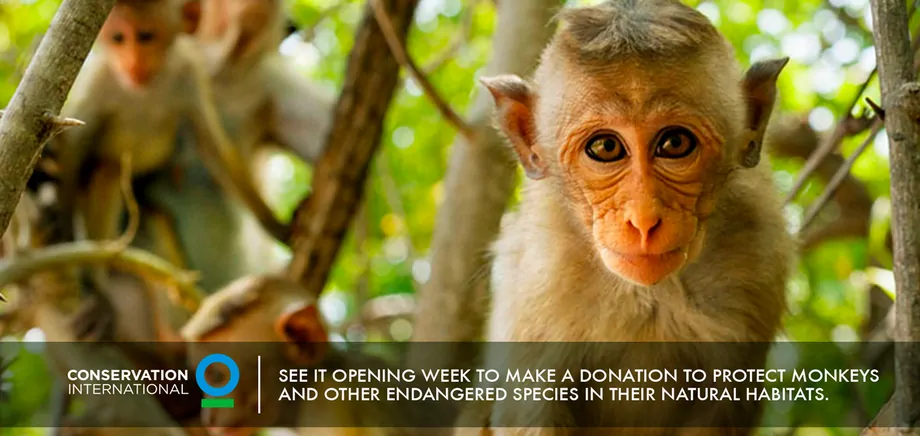 Written by 5 Minutes for Mom Contributor, Dawn Cullo.