This post may contain affiliate links. Read my disclosure policy here.
Disney sent 5 Minutes for Mom contributing blogger Dawn Cullo to San Francisco to attend the Strange Magic press event. Dawn's expenses were paid for the trip but no other compensation was paid and all opinions are Dawn's.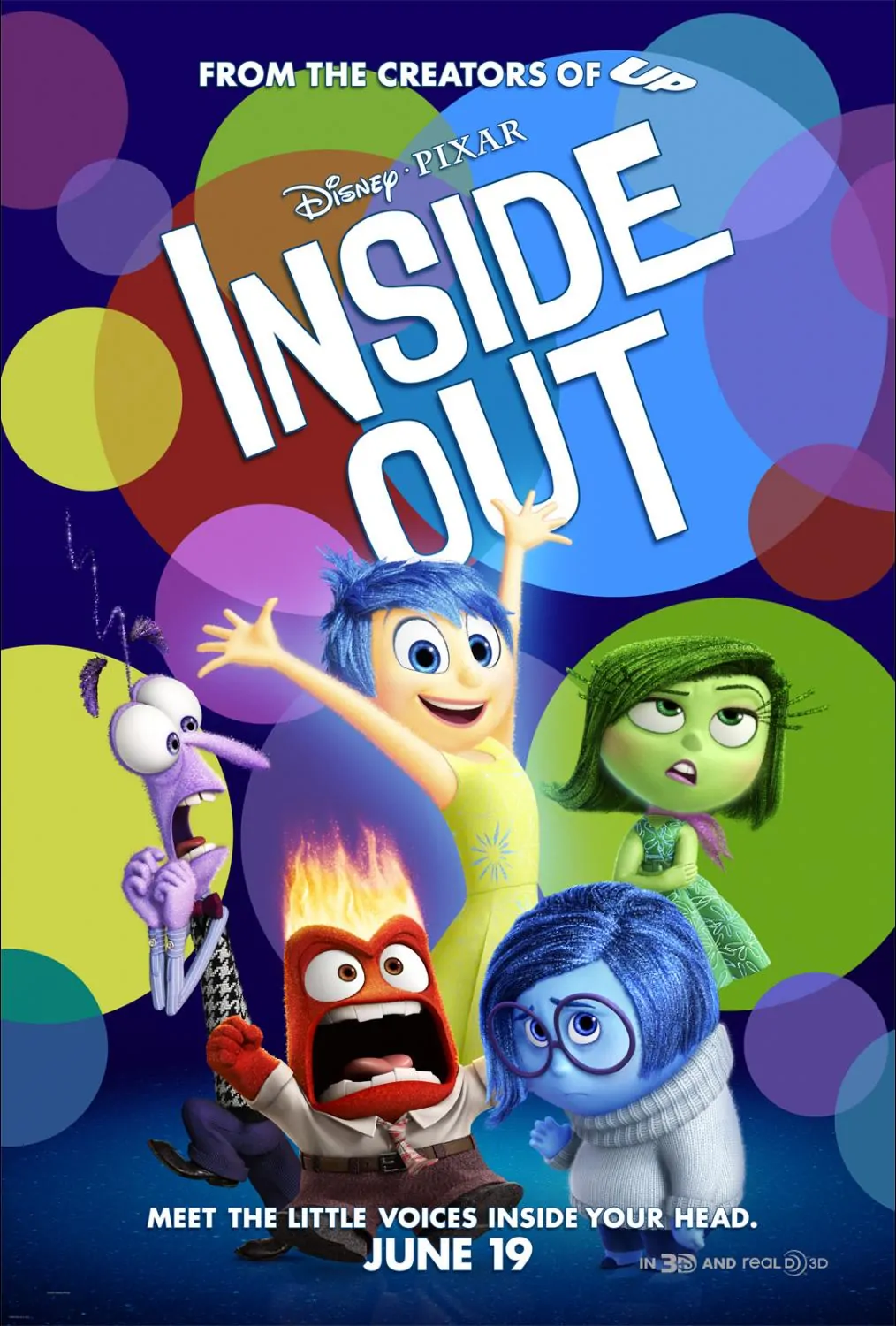 My Visit to Pixar Animation Studios was amazing, it certainly was something to cross off my bucket list. I was there as part of the media event for Pixar's upcoming short LAVA and full length movie INSIDE OUT.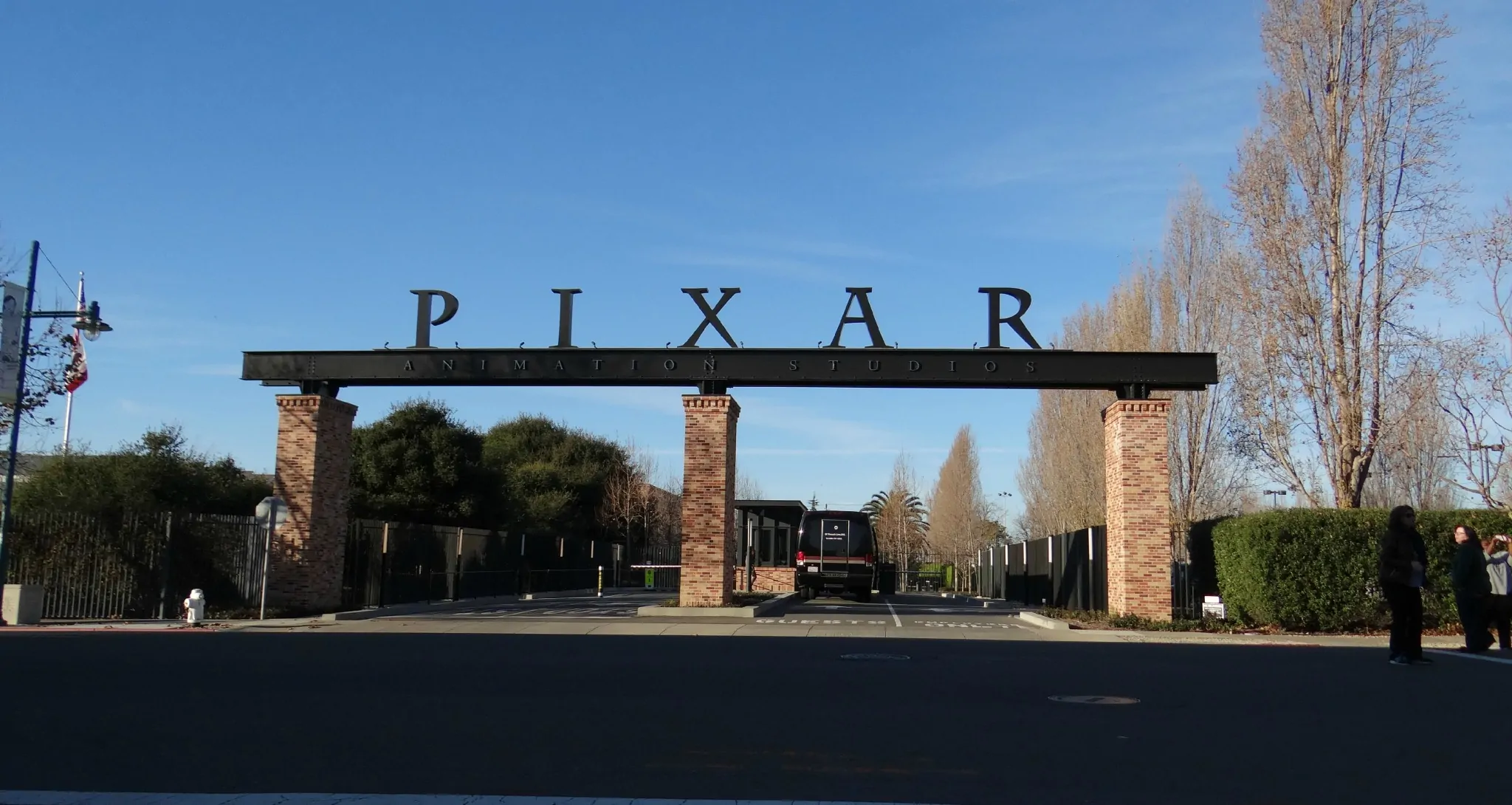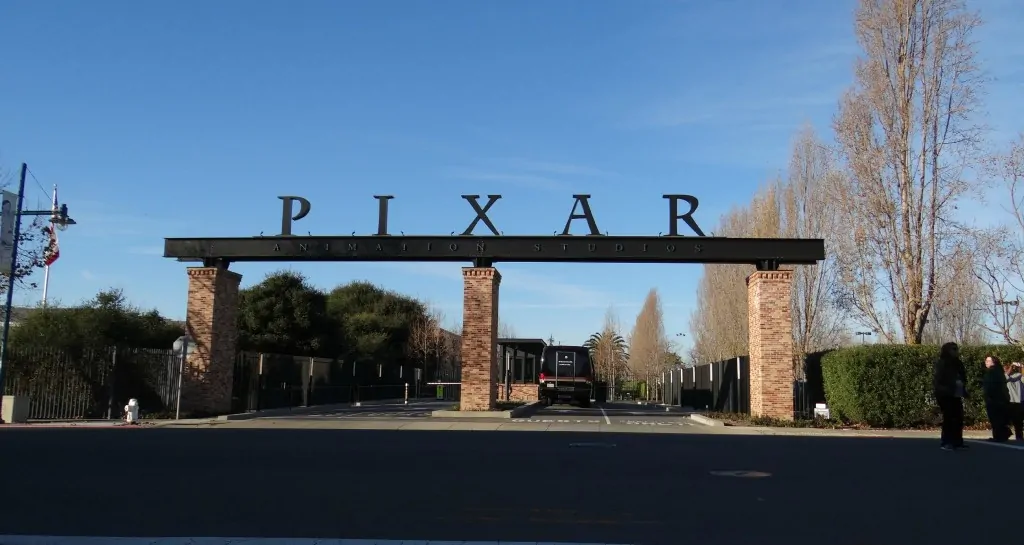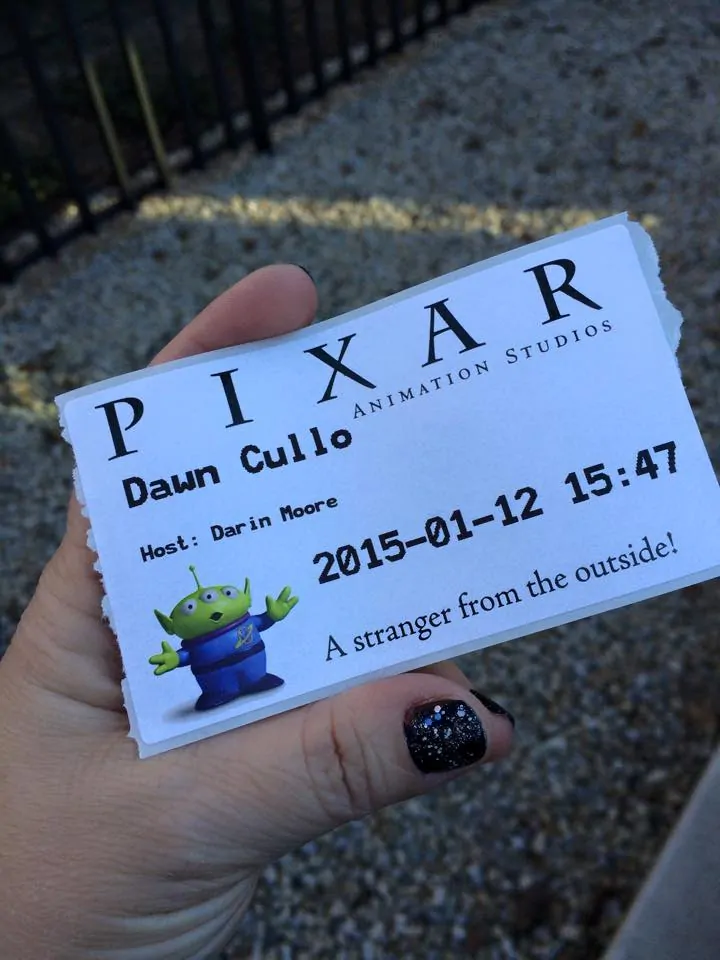 Once inside the gates we were allowed to take photos of the famous Pixar Luxo, Jr lamp with our group.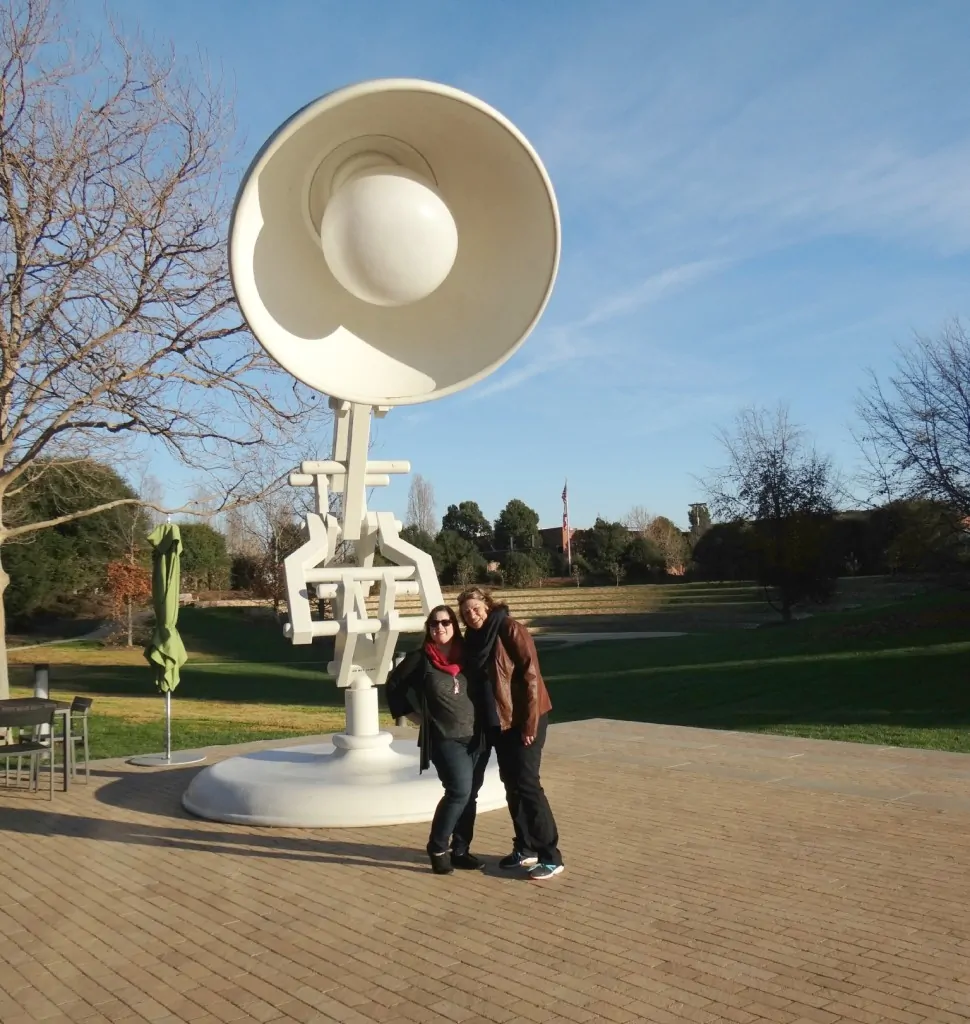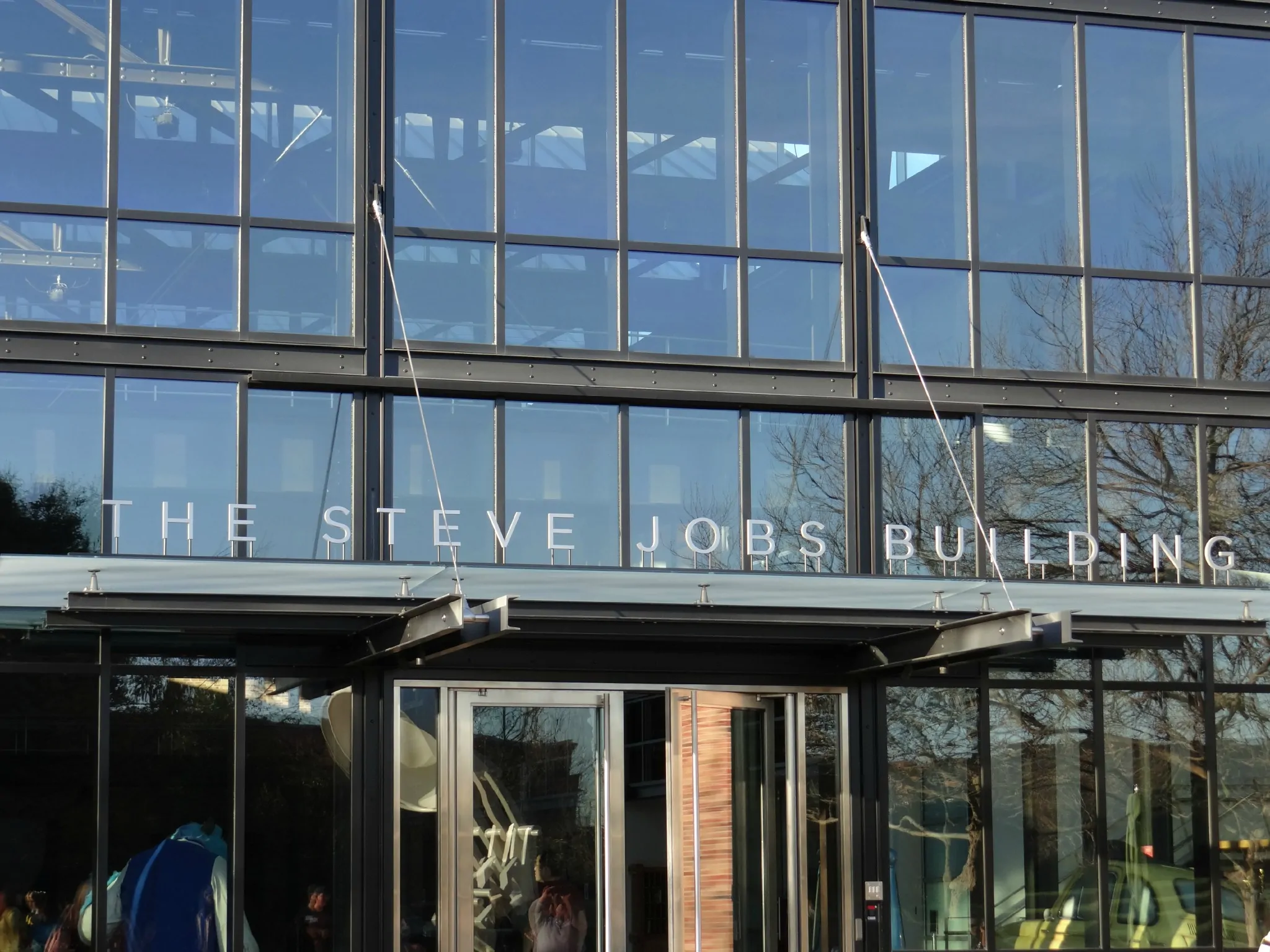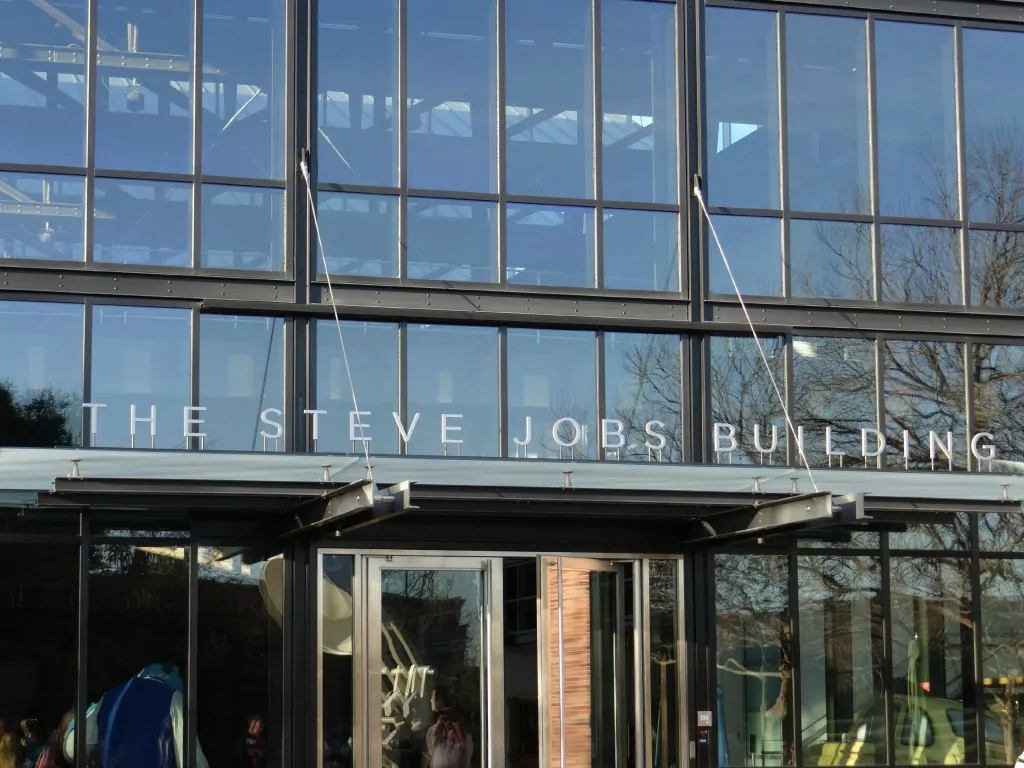 Once inside the Steve Jobs Building we were greeted by these fun loving guys.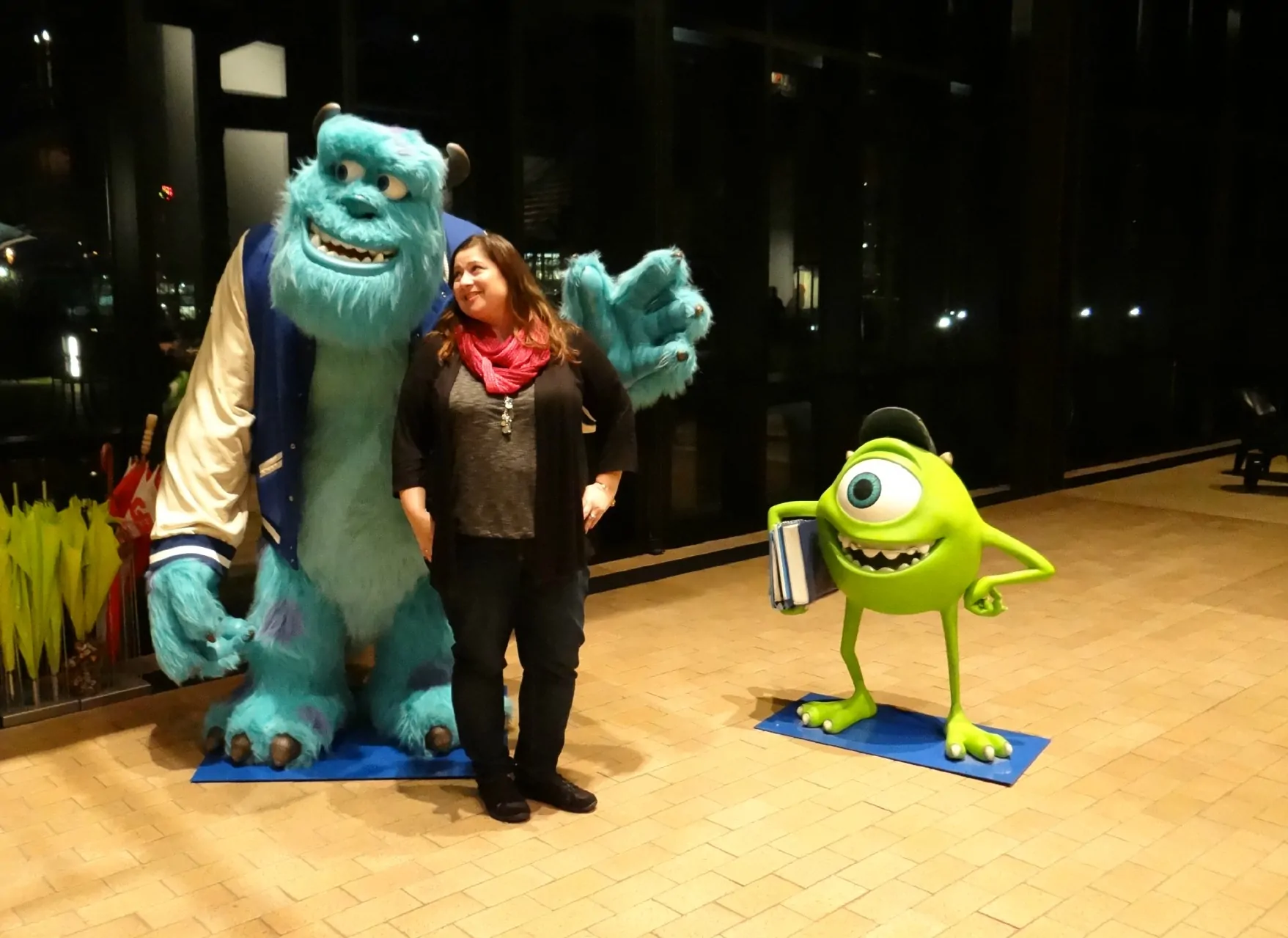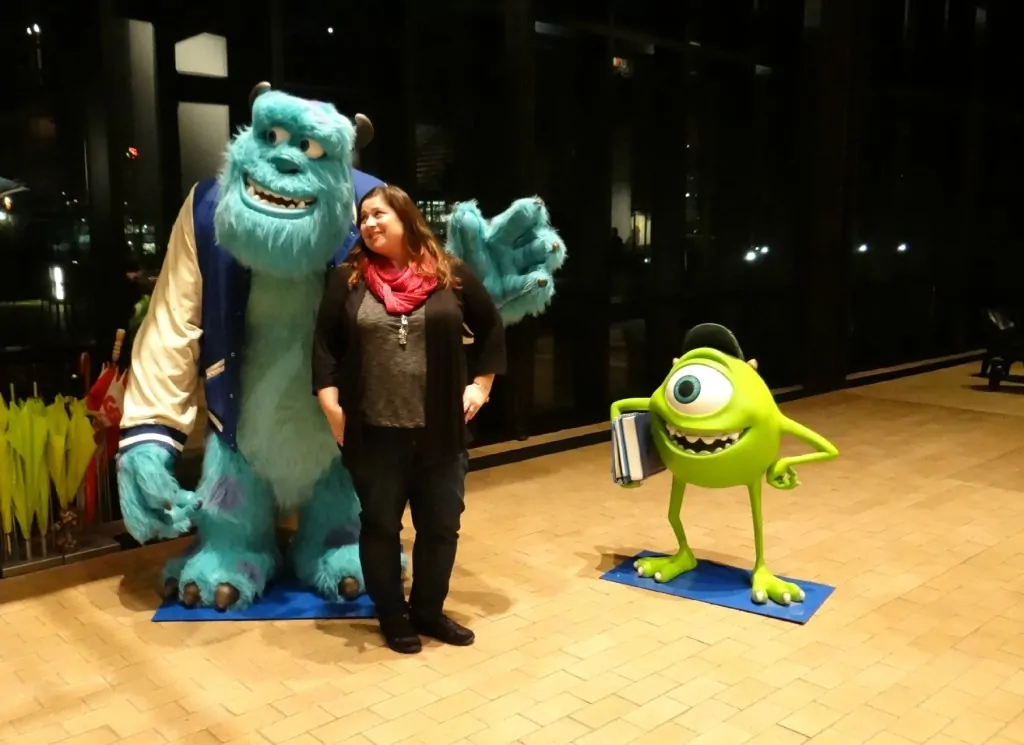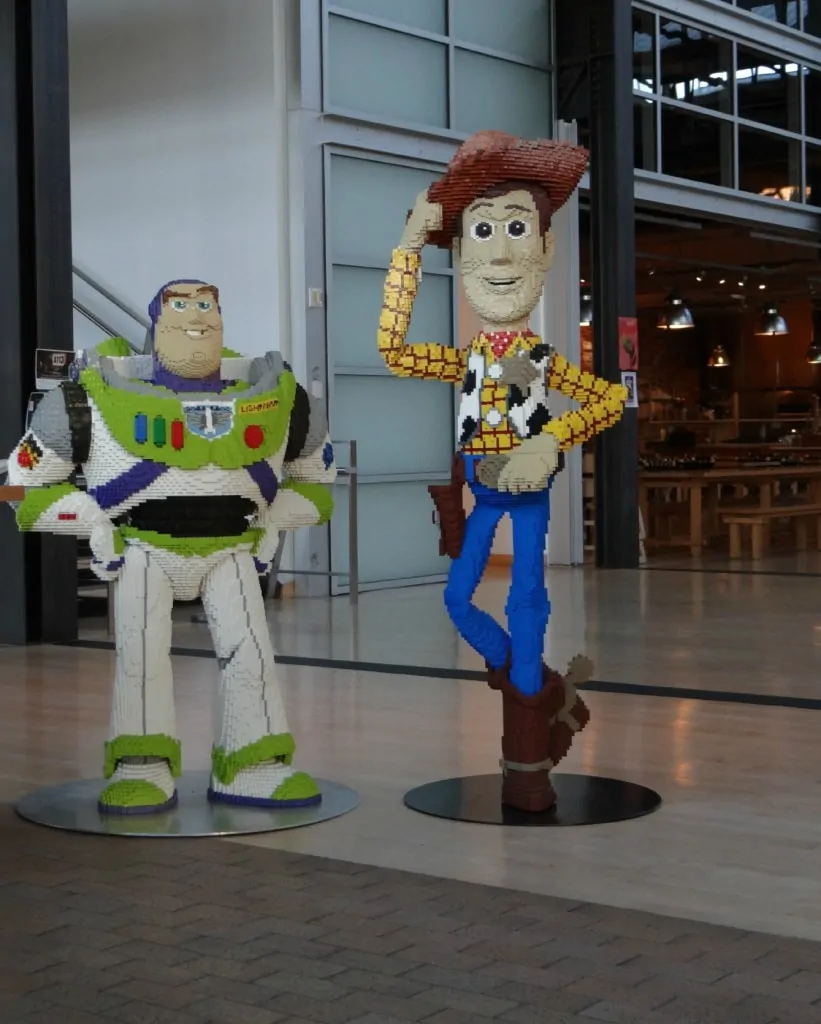 And we shopped in the Pixar Studio Store, and drooled over all of the awards that Pixar has won over the years.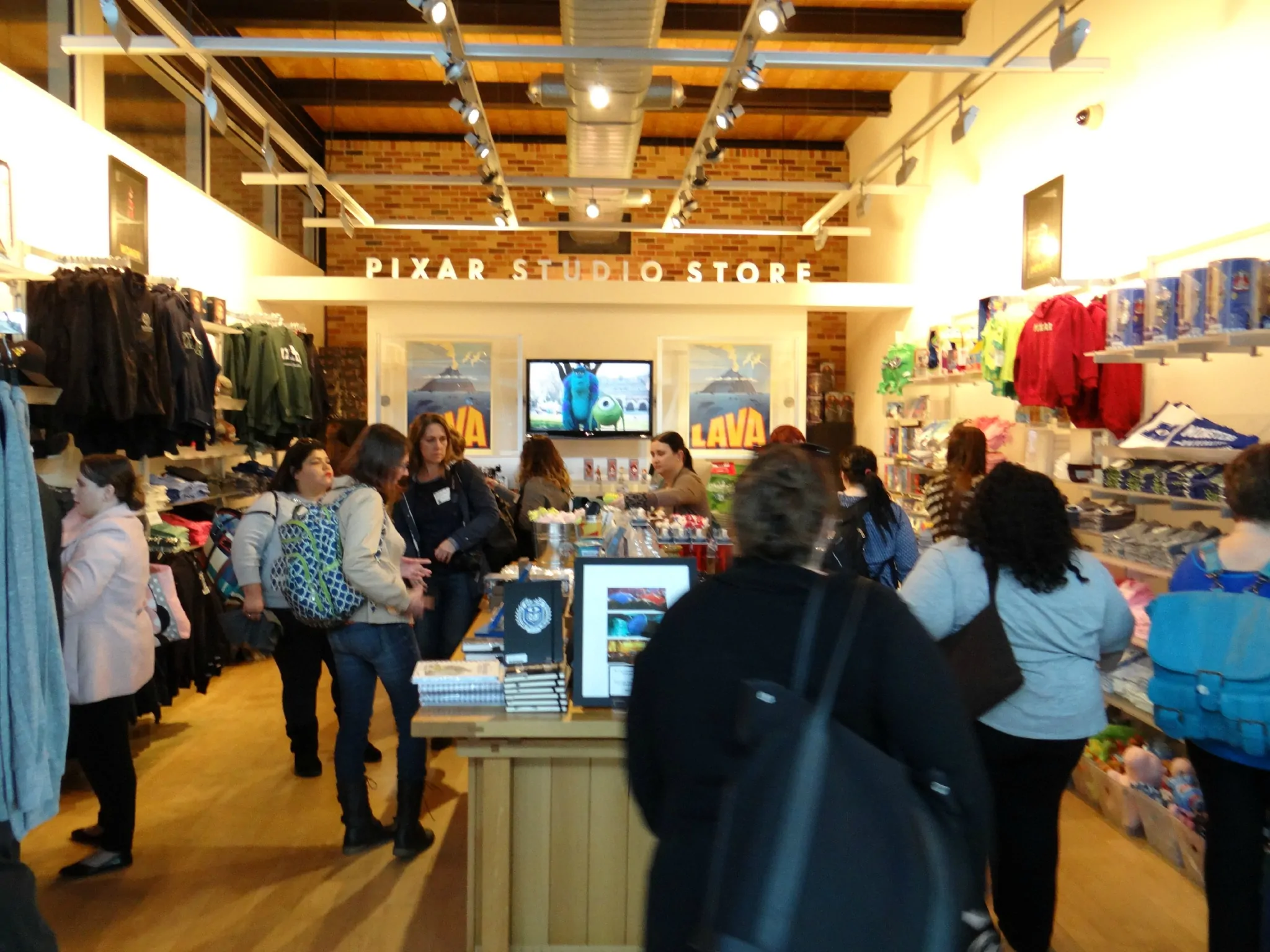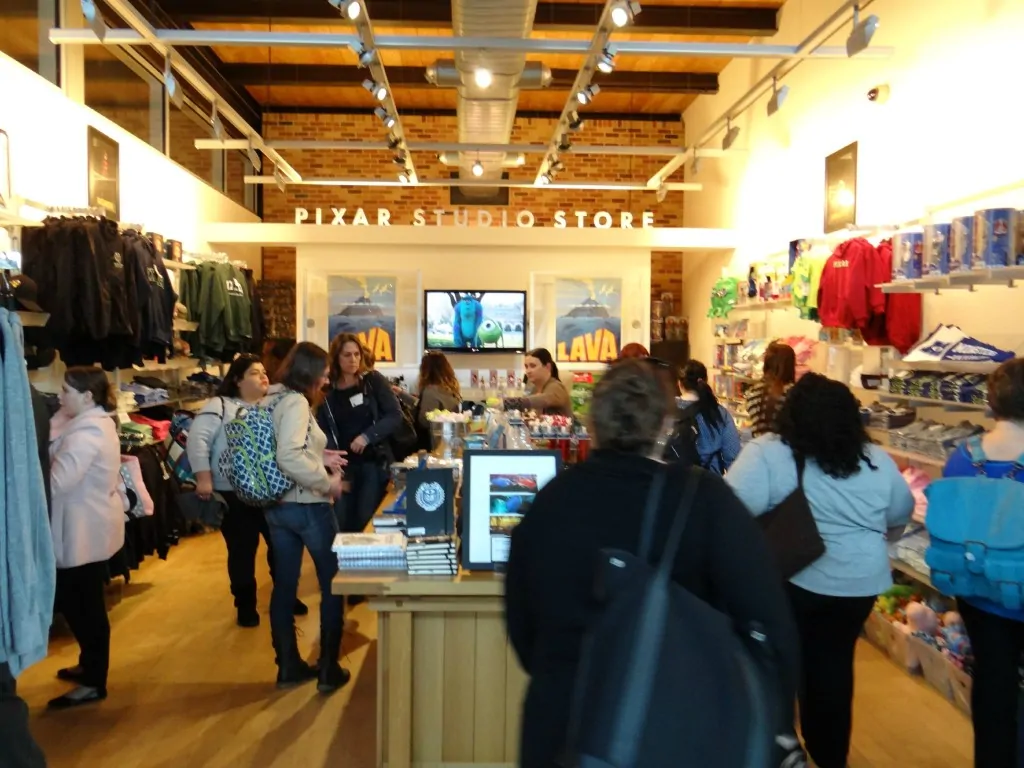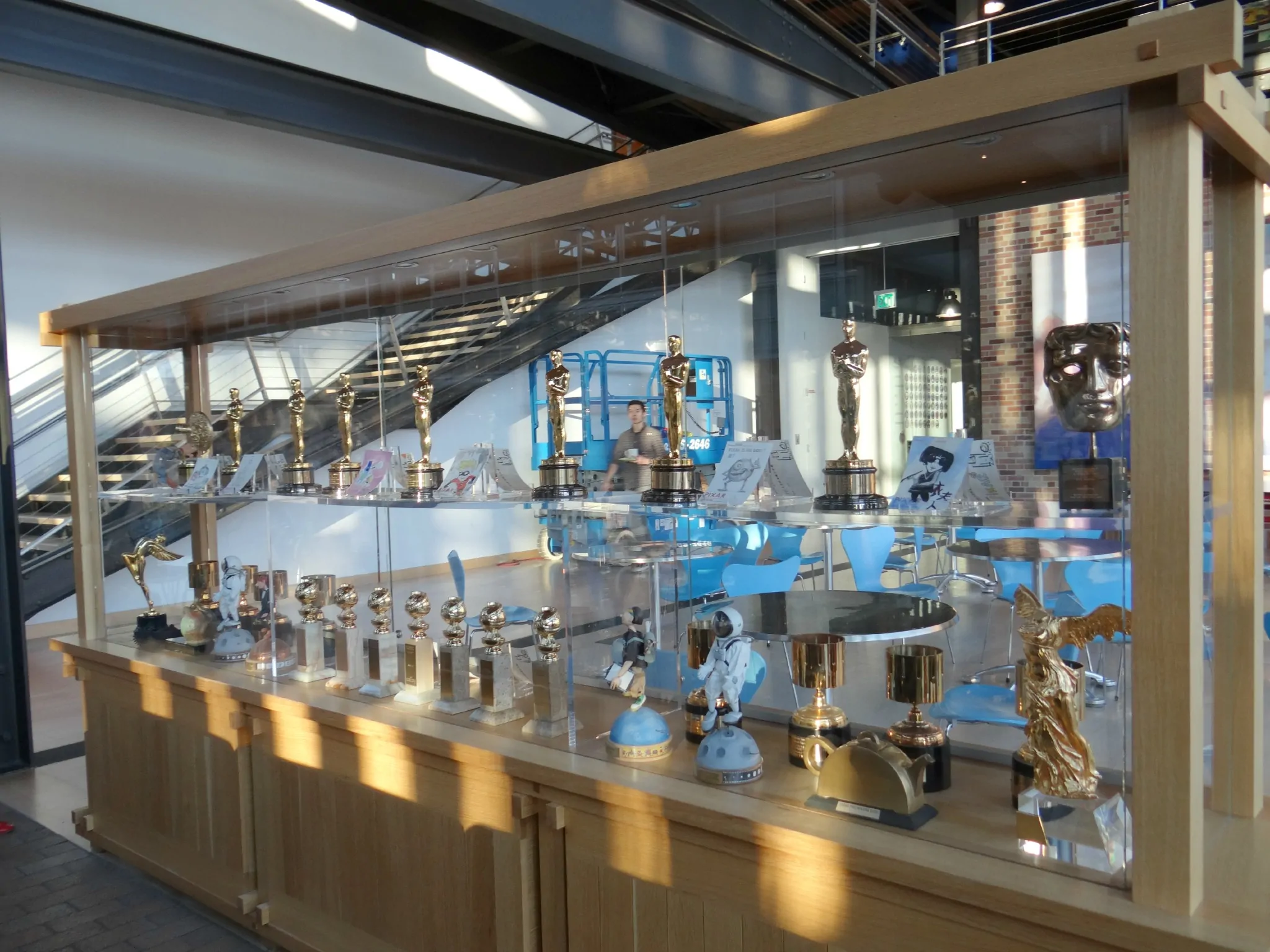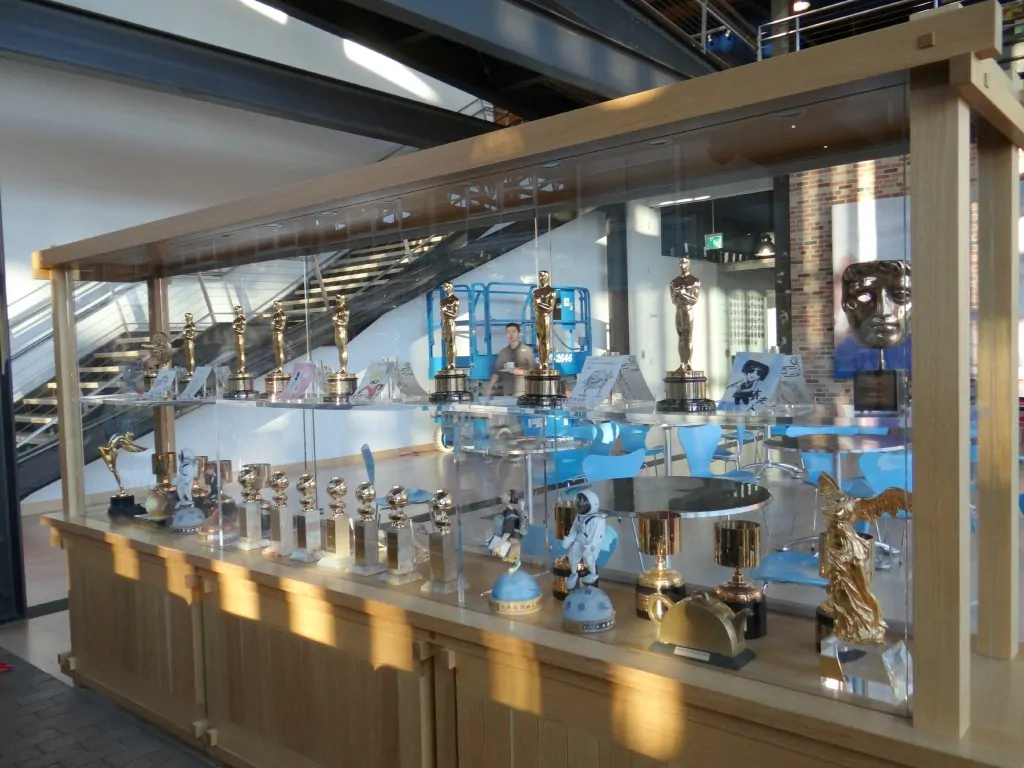 LAVA
Our group of bloggers had the chance to chat with LAVA Director James Ford Murphy and Producer Andrea Warren to learn more behind the inspiration for the newest Pixar Short Film LAVA.
LAVA is inspired by the beauty of tropical islands and the allure of ocean volcanoes, it' a musical love story that takes place over millions of years.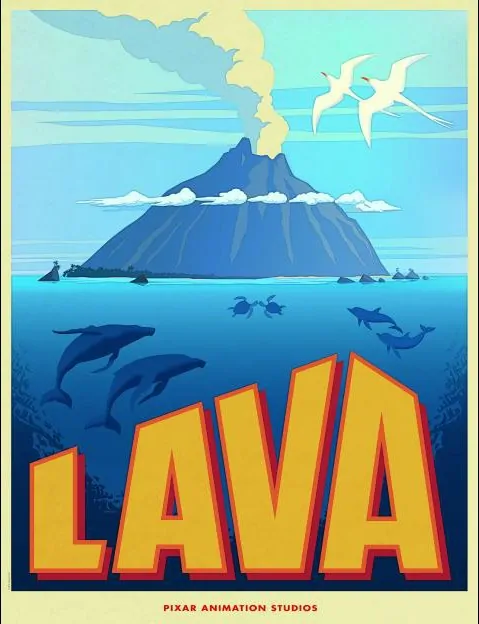 James Ford shared that he has always been fascinated with Hawaii, Volcanoes and Elvis Presley.  It wasn't until he got married and went to Hawaii on his Honeymoon that he really fell in love with Hawaiian Music.
He was watching the episode of "ER" 15 years ago that featured a very recognizable song from the "Wizard of Oz" but he'd never heard it done with a Hawaiian musical influence.  The musical arrangement of the famous song inspired him with an idea for a Short Film for Pixar.  He pitched his idea and John Lasseter agreed that his idea was good and he was given the green light to move forward with his project.
As the project moved forward John Ford wrote the song that appears in the film and we were given a treat when he picked up his Ukulele and played it for us.  The song is beautiful, full of emotion and it brought tears to my eyes.
The short is one of the best I've seen in years, the emotion tied to this short is fantastic.  If I say anymore I fear I will ruin it for you, but trust me you will love it.
INSIDE OUT
Pixar's newest movie INSIDE OUT is sure to be a hit, you will love it and so will your children. I was delighted that our group sat down with Director Pete Docter and Producer Jonas Rivera to chat about their new movie.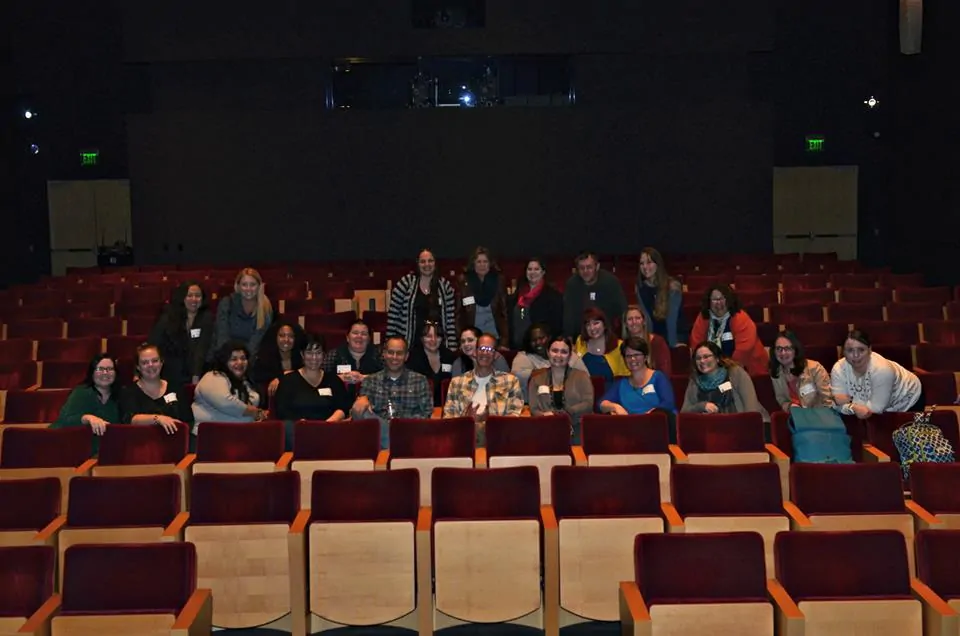 Growing up can be a bumpy road, and it's no exception for Riley, who is uprooted from her Midwest life when her father starts a new job in San Francisco.
Like all of us, Riley is guided by her emotions – Joy (Amy Poehler), Fear (Bill Hader), Anger (Lewis Black), Disgust (Mindy Kaling) and Sadness (Phyllis Smith).
The emotions live in Headquarters, the control center inside Riley's mind, where they help advise her through everyday life. As Riley and her emotions struggle to adjust to a new life in San Francisco, turmoil ensues in Headquarters.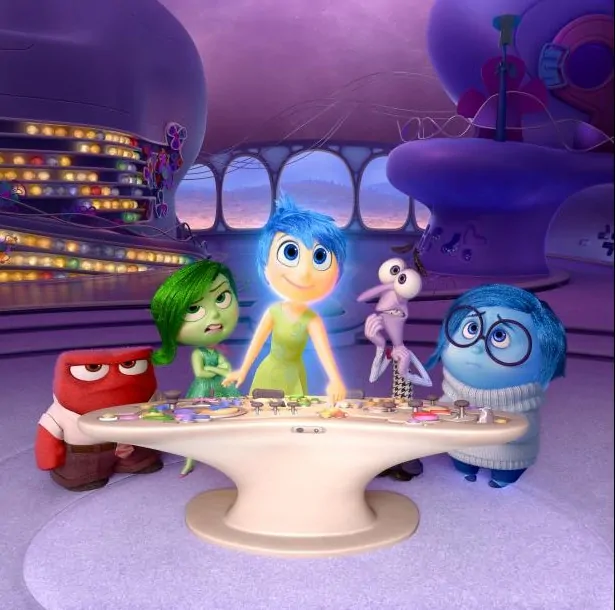 Although Joy, Riley's main and most important emotion, tries to keep things positive, the emotions conflict on how best to navigate a new city, house and school.
INSIDE OUT took 5 years to complete and was inspired in part by Director Pete Doctor's daughter. She was the voice of young Ellie in Pixar's UP when she was nine years old.  At the time she was a very bubbly little girl but then she turned 12 and things changed, she became quite.
Pete was intrigued by what was going on inside her head and that is how the film's creative path started.  The idea for the film was to have emotions as the main characters of the film such as Anger, Fear, Sadness, Disgust and Joy.


The idea of being able to animate these emotions in a specific and unique was a concept that was interesting to John Lasseter. Pete Doctor's felt that it was easier to animate the emotion of Anger but Joy was difficult.  He wanted Joy to have depth and complexity and sometimes that was hard to translate in the animation.  During the movie Joy starts to understand that there's more to life than being happy.

See the new INSIDE OUT trailer right here!!
Like INSIDE OUT on Facebook, follow on Twitter, and on Instagram.
INSIDE OUT opens in everywhere on June 19th with LAVA playing in front of it.
Written by 5 Minutes for Mom Contributor, Dawn Cullo.