This post may contain affiliate links. Read my disclosure policy here.
Twenty five years ago, Photoshop changed the world of digital photography and film making. Today, we are celebrating Photoshop's 25 Anniversary with a look back at the history of photography's most essential software and a giveaway of Creative Cloud Photography. Adobe has provided this giveaway and compensated us for our time to write this post. But our love, enthusiasm, and total dependence on Adobe is 100% our own.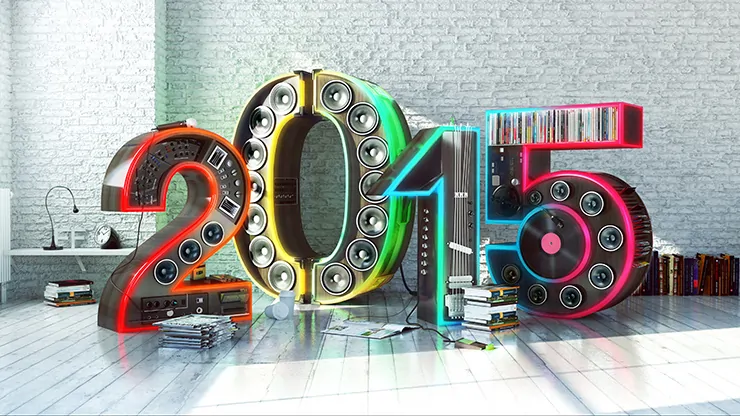 Image Courtesy of Fabian Flenker
When it comes to your photographic journey, there is a life before you use Photoshop and Lightroom, and then there is life after you discover Photoshop and Lightroom.
And life after is a totally different world — a beautiful, efficient world where you can organize, sort and batch edit your photos with superpower speed, easily retouch and enhance your images, transform your photographs into works of art, and so much more…

Yes, once you step into this new world, you will wonder how you ever survived before.
I have used Photoshop and Lightroom for years. I don't even remember when I bought my first copy of Photoshop Elements, but since those early days I have become completely in love and dependent on all of my Adobe software.
Then, when Adobe launched Creative Cloud, I signed up for the full suite and, in addition to my daily use of Photoshop and Lightroom, I began to learn Premiere Pro for my video editing and InDesign and Illustrator for design work.
Every aspect of my work is touched by Adobe software. And I am just so darn grateful for all it allows me to do.
A Peak Into Photoshop's History
Twenty five years ago I was in 11th grade. We had one computer in our house that I barely knew how to use and I took my first photographs on a film camera that my father leant to me.
Twenty five years ago Adobe bought a fledgling piece of software and turned it into Photoshop 1.0.

It is stunning to think how far we have all come in twenty five years.
Creative Cloud for Photographers
When I first signed up for Creative Cloud, there was no option to just purchase a license for Photoshop and Lightroom. You had to sign up for the full suite.
I had already been using Lightroom and Photoshop Elements, but was thrilled to expand and get the full Photoshop CS, as well as the other Adobe programs.
But Adobe heard from many photographers that they wanted the option to sign up for just Photoshop and Lightroom, and so they responded by creating Creative Cloud Photography.
Now, for just $9.99 a month, photographers can have full access to Photoshop and Lightroom.
That might not sound as thrilling to you as it does to those of us who were faced with having to put down hundreds and hundreds of dollars to purchase Photoshop and Lightroom "in the old days."
It was a serious financial commitment.
But for any serious photographer, it was a necessary commitment.
Thankfully, now it is just a ten dollar a month commitment — and photographers can equip themselves with this industry standard, life altering software.
Yes — it really is life altering!
I know I sound a little bit crazy with my uber-enthusiasm for Photoshop and Lightroom. But, I can't help it. Photoshop has not only changed the way digital photography has impacted the world at large, Photoshop has completely changed my personal world.
I look back at my early digital images I took ten years ago on my first digital SLR – the Nikon D70 – and I shiver with embarrassment.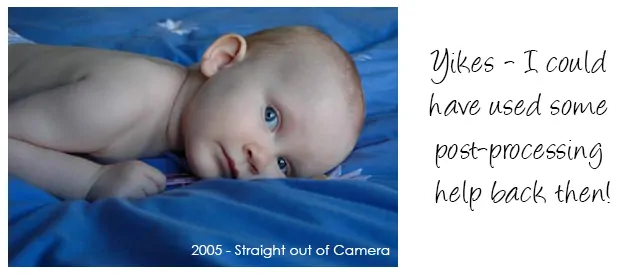 Not only did I have a lot to learn about digital photography, but I had a ton to learn about how to process those digital images.
Until then, I had handed my film over to the lab and considered my job done. But with digital photography, once I shot the image, my work had just begun.
It has taken years for me to learn to edit my images efficiently and properly (and I still learn more every single day), and I shudder to imagine what my photographic life would be like without the help of Photoshop and Lightroom.
My Workflow
As most photographers do, I shoot all my images in RAW format.
So, Lightroom is a critical part of my work flow, allowing me to easily sort, rate, and batch edit my photos, in addition to exporting my RAW files into JPEG format.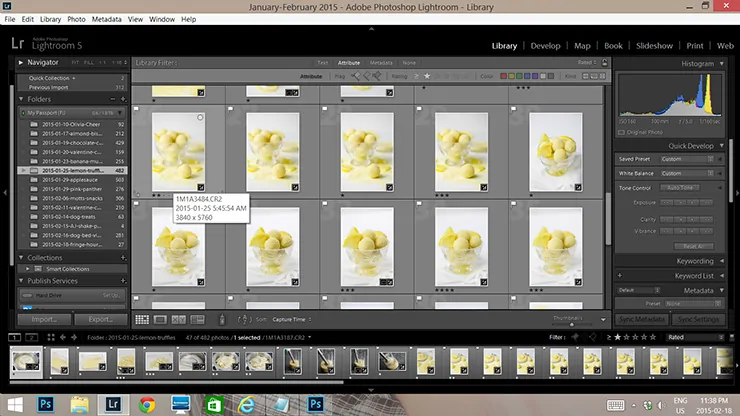 After I have run my images through Lightroom, I take my top rated files into Photoshop for a final edit — retouching, adjusting levels, contrast, color, etc.
In Photoshop, I also add design elements, titles, and filters. I run actions, resize, and save for web. Photoshop is where I polish and shine.
Do You Need Creative Cloud Photography?
If you are serious about your photography, if you have invested in a DSLR, if you want to make your photos all that they should be, then yes my friend, you need Creative Cloud Photography.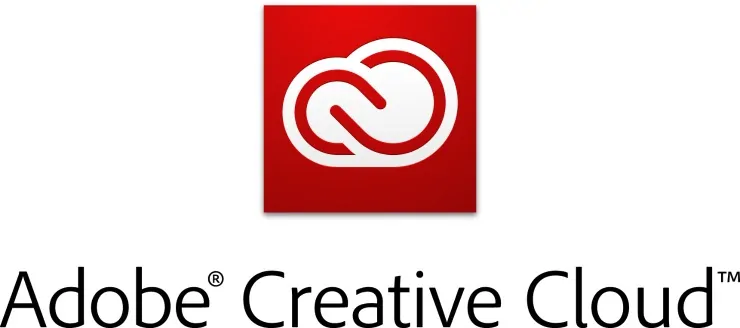 Why? Because, Adobe Photoshop and Lightroom are simply essential to your post processing workflow. They allow you to efficiently and easily sort, edit, and prepare your countless digital files for print and web use.
If you are just taking photos on your phone or a point-and-shoot, and you are only dealing with a handful of photos at a time, then you probably can afford to live without Photoshop and Lightroom.
But when you start to shoot in RAW, when you realize that once you click that shutter button you still have a ton of work ahead of you, then you will realize you want Adobe on your side.
It is simply industry standard.
That is why I am so darn thrilled that Adobe introduced Creative Cloud Photography. Now, Photoshop and Lightroom can be within your grasp. Even if it means you skip two lattes a month.
And because I am so excited for you to learn Photoshop and Lightroom, over the next four weeks, I am going to write a series of posts to help you get started.
We are going to have some fun ladies and gentleman! So go grab your cameras, shoot some images and get ready to start processing.
Don't miss this new photography series… Get on our email list now!
Enter to Win
Adobe has given us a one year subscription to Creative Cloud Photography for one lucky winner.
Open to US and Canada (excluding Quebec). Void where prohibited by law.
Find More
Follow our Photography Pinterest Board for more inspiration and tutorials…
Disclosure: Adobe provided giveaway product and compensation for this post, but our love, enthusiasm, and total dependence on Adobe is all ours.
Written by Janice Croze, co-founder of 5 Minutes for Mom
Talk with me: @5minutesformom and Facebook.com/5minutesformom
Pin with me at pinterest.com/5minutesformom