This post may contain affiliate links. Read my disclosure policy here.
Anna here to share with you. This post was sponsored and 5 Minutes for Mom is a member of Vicks Ambassador Network but all opinions are mine.
The cold and flu season this year seems to be so much stronger and nastier than usual. Ironically my family hasn't been as sick this season as we usually get and for that I am thankful. My son has only been sick once and no one else in the house caught it. Usually by this time in the Fall/Winter seasons we've all had something at least once.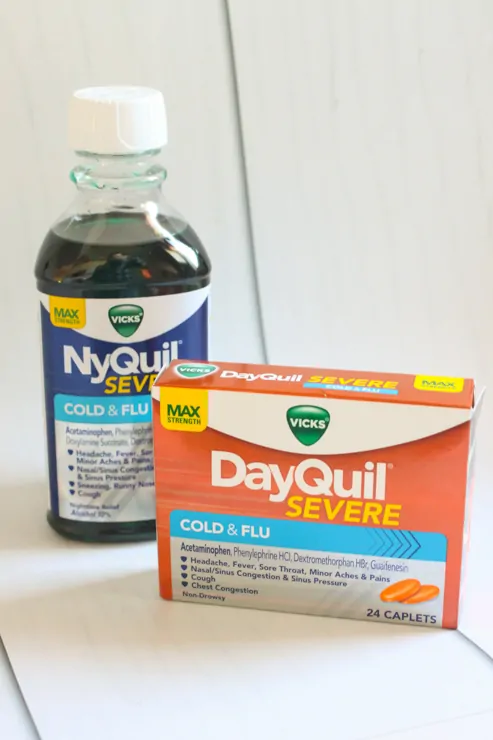 My husband and I are big fans of Vicks DayQuil Severe and NyQuil Severe to help us get through the symptoms when we are sick. Busy families like ours don't have time to take the day off to recover from a cold or the flu and with DayQuil Severe we don't have to miss work, school functions, soccer practice or other family-related things we all have on our to-do lists. And with NyQuil Severe we can get a great nights sleep even while being sick.

Vicks DayQuil Severe and NyQuil Severe  are the first medicines my husband reaches for when he is coming down with something. They've worked for us for years so why would we use anything different?
Well, sometimes you just can't seem to shake whatever bug you've caught, and sometimes the symptoms are so severe that you need extra-strength medication.  That's where DayQuil Severe and NyQuil Severe come in.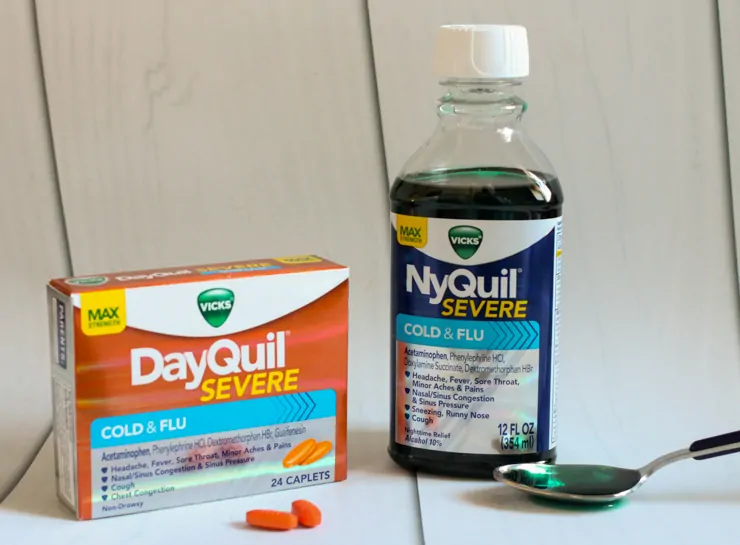 Vicks DayQuil and NyQuil Severe have maximum symptom-fighting ingredients to relieve your worst cold symptoms among OTC cold & flu medicines. No other non-drowsy medicine relieves more cold/flu symptoms.
Did you know Better Homes and Gardens named DayQuil Severe & NyQuil Severe as best new cold & cough remedy?! The Better Homes and Gardens Best New Product Awards (BNPA) is the most credible, consumer-voted awards program in the U.S., and represents the unbiased voice of over 70,000 consumers nationwide.
I love that DayQuil and NyQuil come in liquid or caplets. My husband prefers to take the liquid and I prefer to take the caplets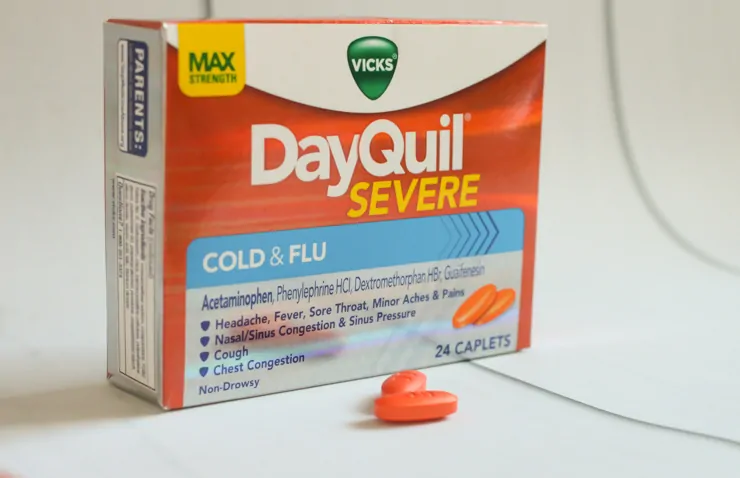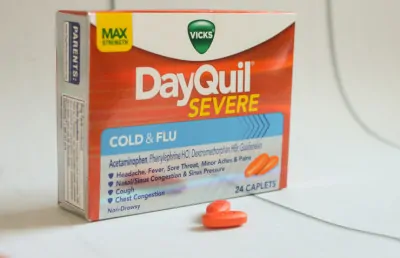 DayQuil Severe Contains a non drowsy pain reliever/fever reducer, cough suppressant and expectorant to temporarily relieve aches, sore throat, fever, nasal & sinus congestion and pressure, chest congestion and cough.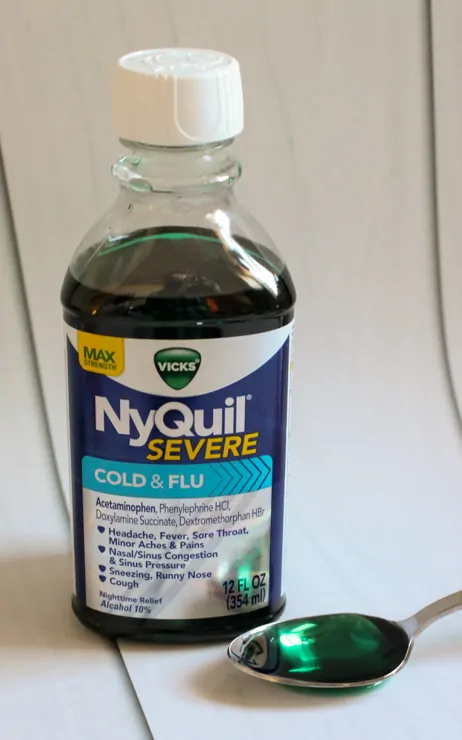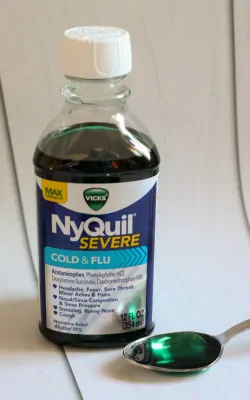 NyQuil Severe Contains a pain reliever/fever reducer, nasal decongestant, cough suppressant, and antihistamine to temporarily relieve cough, sneezing, running nose, nasal & sinus congestion and pressure, sore throat, aches, and fever.
Vicks® DayQuil Severe & NyQuil Severe are available at retail stores nationwide in the cold and flu aisle. More info is available at www.Vicks.com or on Facebook.
Here are a few tips from Nurse Barb to help keep you and your family healthy this and every season.
Take a hot shower before bed. The steam and humidity will help sinuses to drain and relieve stuffiness from a cold. It can also help you to relax, and ease chills, aches and fatigue. Putting your towel and/or bathrobe in the dryer will help keep you from getting a chill, and make sure the room is nice and warm.
Elevate the head of the bed. Double up on your pillows to raise the upper body from the waist up. This allows blood to flow away from the head and reduce inflammation of the air passages. Using extra pillows can also ease body aches by taking the pressure off hips, knees and back.
Avoid germs at work. Watch out for the sink in the break room, the office microwave, and doorknobs, –these are germ-ridden places. Keep antiseptic wipes with you and remember to wash your hands frequently.
Take a multi-symptom medication. You want fast, effective relief to help you get back to your busy lives. Look for a medication that can treat the toughest symptoms while also helping you rest. DayQuil® and NyQuil® Severe fight your worst cold & flu symptoms so you can power through symptoms during the day, and get the rest you need at night to get back to being you.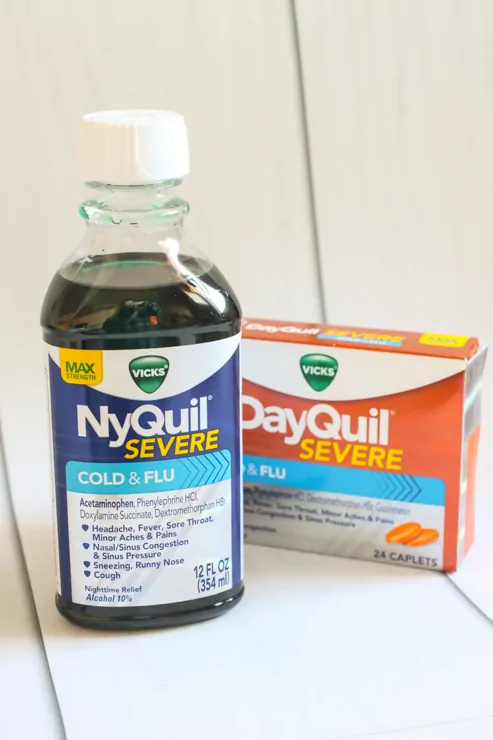 Find More on Our Pinterest Board
Find more helpful ideas, on our Health Pinterest Board
Written by Anna, Managing Editor of 5 Minutes for Mom.
Disclosure: This post is sponsored by Vicks®. Anna received product to review and was compensated for her time. All opinions are her own.