This post may contain affiliate links. Read my disclosure policy here.
Ever wondered how to get that great shot with your camera phone? Or how to edit your photo's like the ones you see on Instagram? Alishia, from Just Leesha, offers 5 tips on how you too can take great Instagram photos.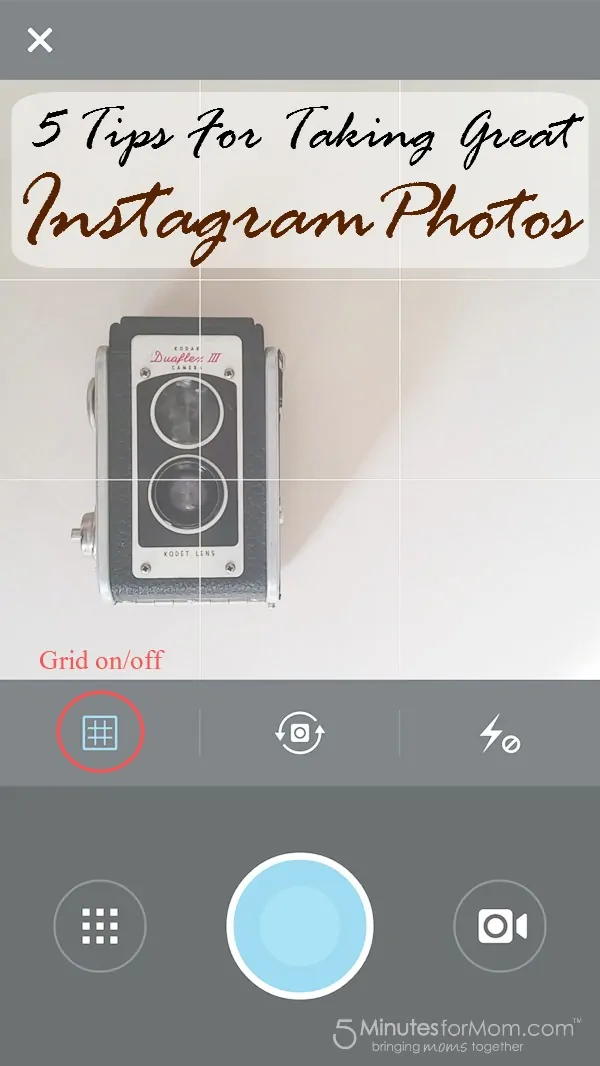 1. Good lighting
Just as in everyday camera photography, great lighting for Instagram photos is essential. One amazing perk about using your phone is when you see great light, it only takes a second to grab it and snap a good image. Keep your eye out, sometimes you find light in the most unusual places! For example, I never would of taken my large DSLR camera to a recent outing with the family, but I had my phone and the ability to find an out of the ordinary light source on a dark, rainy night and got this image: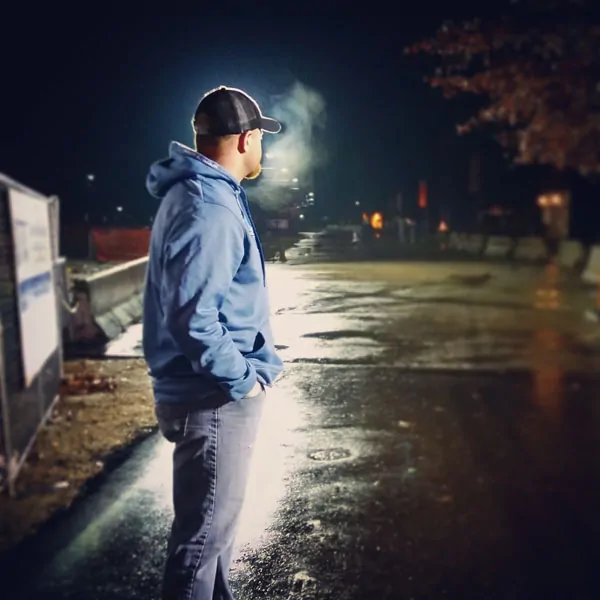 2. Rule of thirds
Framing your images using this rule gives you a photo that is more pleasing to the eye. This may not be true in all shots, as everyone has their own personal interpretation of art, but it's a good rule to put into practice. So what exactly is the rules of thirds? It's all about composition. Having something centered in a photo may feel more natural when shooting, but in reality it's not balanced. You want your photos subject(s) to be in the intersections according to the horizontal and vertical grid lines, like below: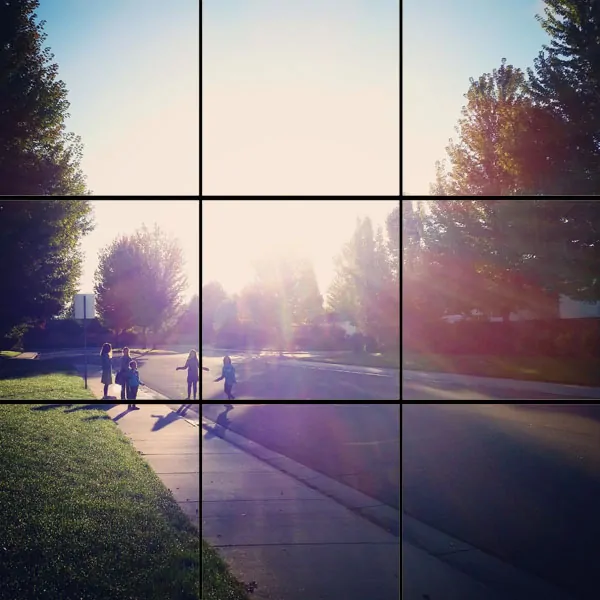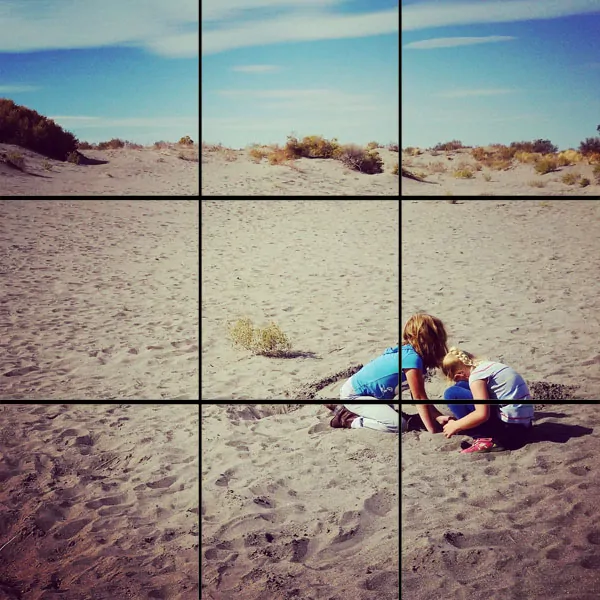 What's great about Instagram is you can shoot with the in app camera with the grid on or off.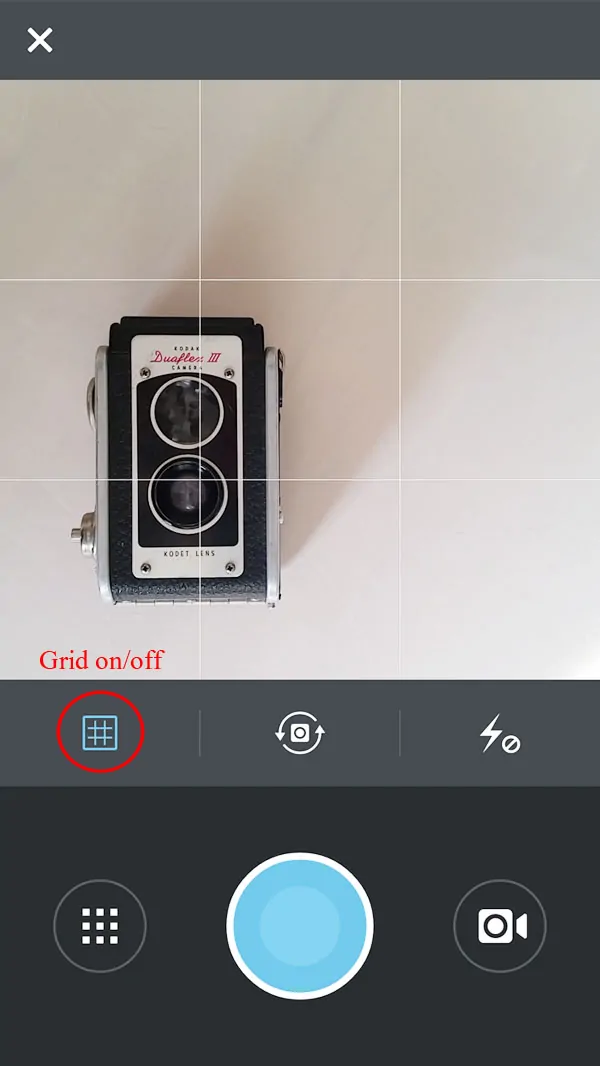 3. Be square
If you're using your phone camera, and not the Instagram app camera, remember when framing your shot that it's a square. Back away from your subject and make sure you have plenty of cropping space. Here is an example of a photo I took with my camera phone, then uploaded to Instagram.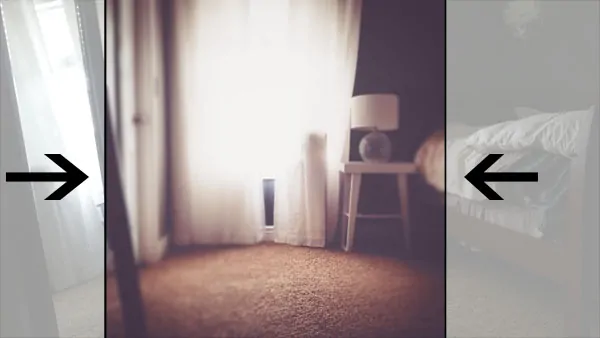 You can see all the area cropped out of the photo in white, and my posted Instagram photo in color.
4. Edit, edit, edit
Once you have your image, take it go through your editing options and play with them. And remember, you don't have to use JUST Instagram to edit. There are many free app's out there that will enable you to adjust things from directional lighting and textures, to adding text and bokeh.
In this image I used the app Snapseed to bump up the directional light from the window in the upper right corner: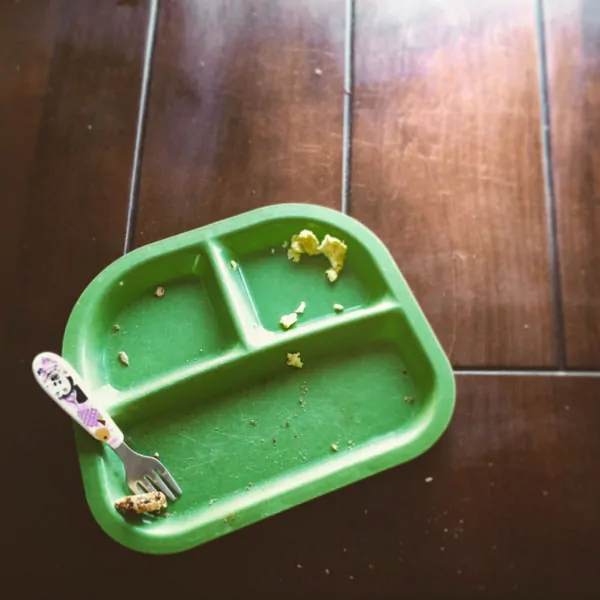 This is a photo I used the app called Bokeh Maker Pro to add a little more flare to my frozen yogurt shot: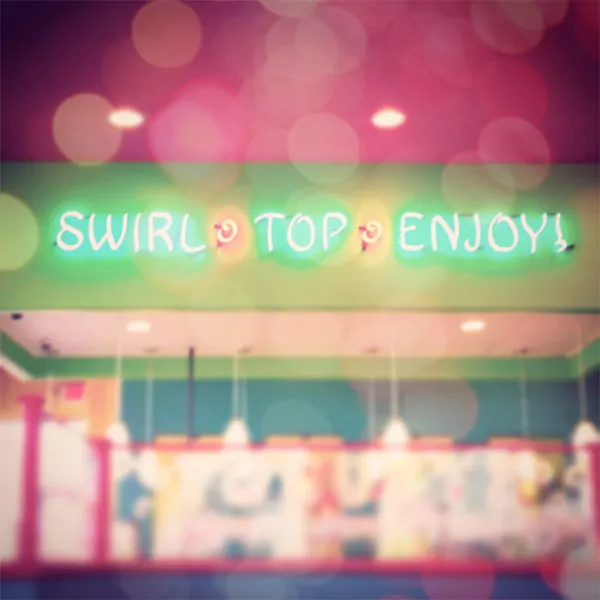 5. Use Iconosquare
Formally called Statigram,  Iconosquare is a website that gives you the streamlined ability to search Instagram hashtags, groups, and people you may be interested in on your laptop or home computer. I like using it to find new people, comment on photos (much easier then texting on a phone) and checking my statistics. If you run a business, or blog associated with your Instagram feed knowing your statistics can gives you an extra leg up so you know when your audience is most engaged and when to post your images.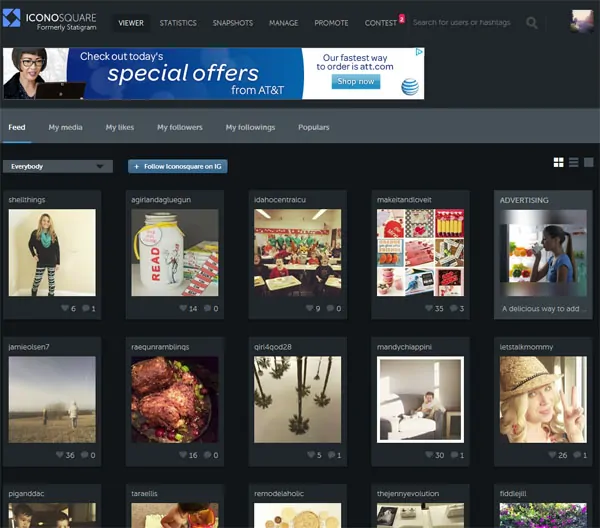 You may be wondering, but how is this site going to help ME take better photos? It's all about the people. If you find a person who's photos you love, follow them.  Iconosquare makes searching photos and hashtags so easy your sure to find one (or a hundred) amazing feeds. Having inspiration can be a great motivator to go out there and take great photos.
Oh, and don't forget to follow me too.
For more photo related posts, tips and tutorials follow Just Leesha on social media: