This post may contain affiliate links. Read my disclosure policy here.
Disney sent 5 Minutes for Mom contributing blogger Dawn Cullo to San Francisco to attend the Strange Magic press event. Dawn's expenses were paid for the trip but no other compensation was paid and all opinions are Dawn's.
Skywalker Ranch is not open to the general public for tours but 5 Minutes for Mom was invited to a special press event to screen George Lucas' new movie Strange Magic as well as interview the legend himself.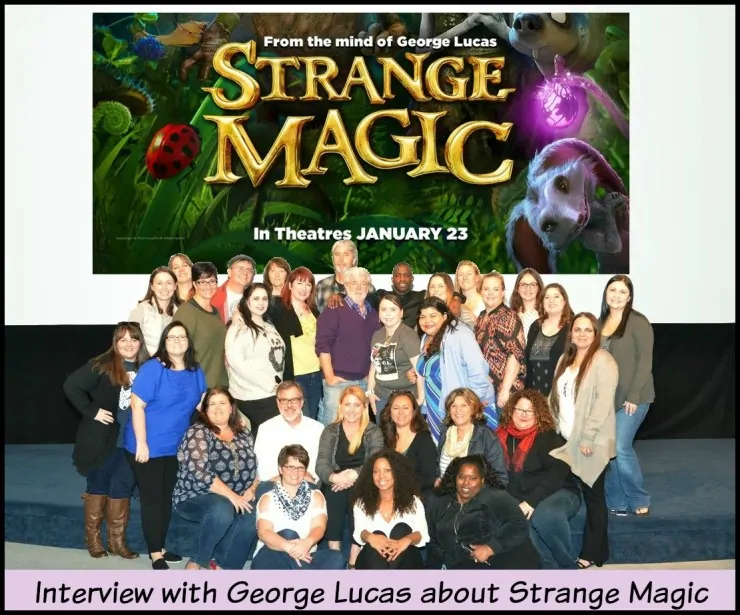 The movie screening and interview with George Lucas took place inside the Stag Theater at Skywalker Sound.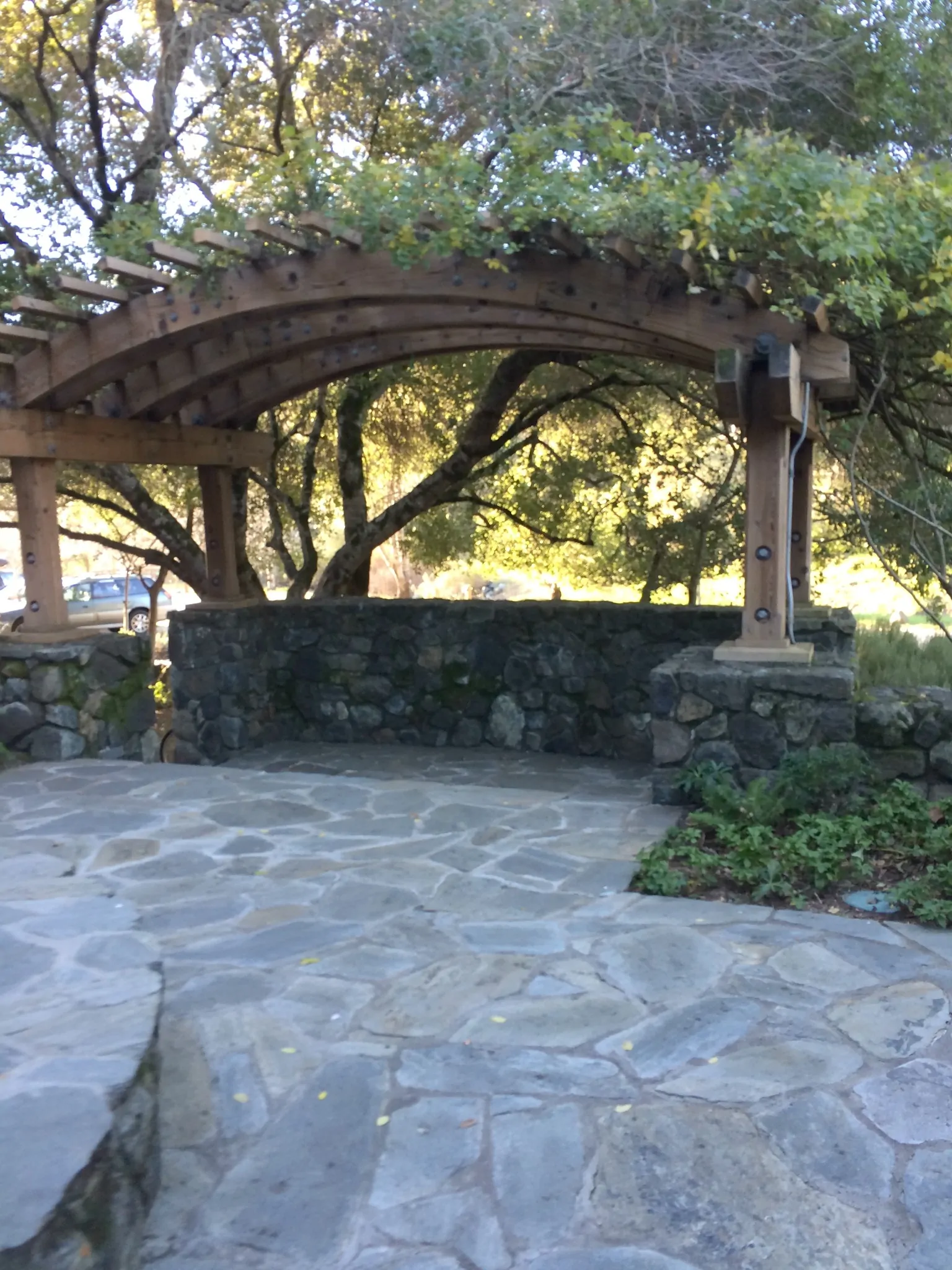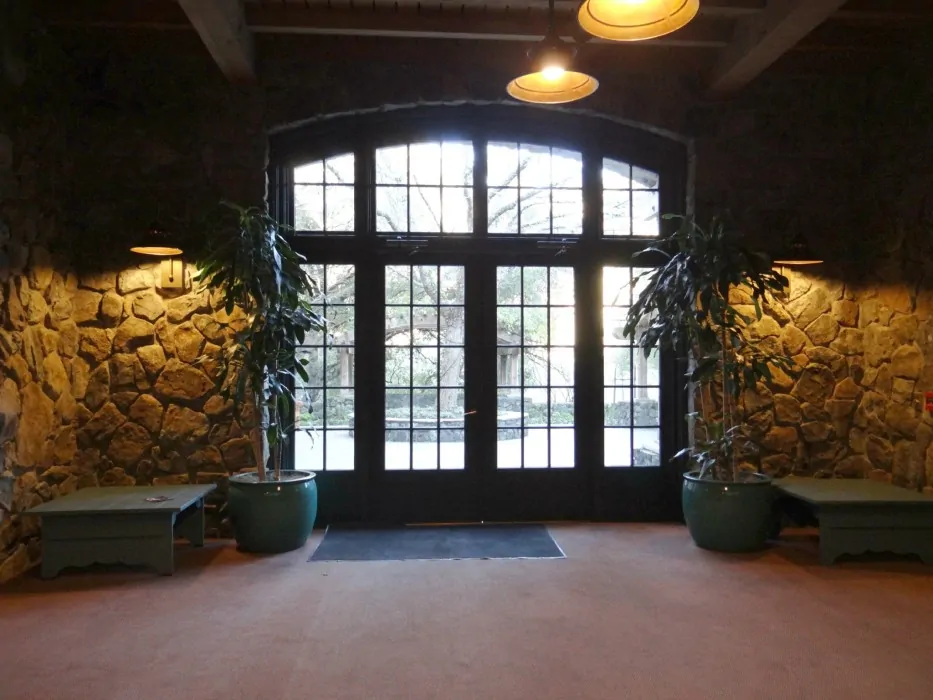 The Stag Theater is a phenomenal 300 seat, state-of-the-art screening room.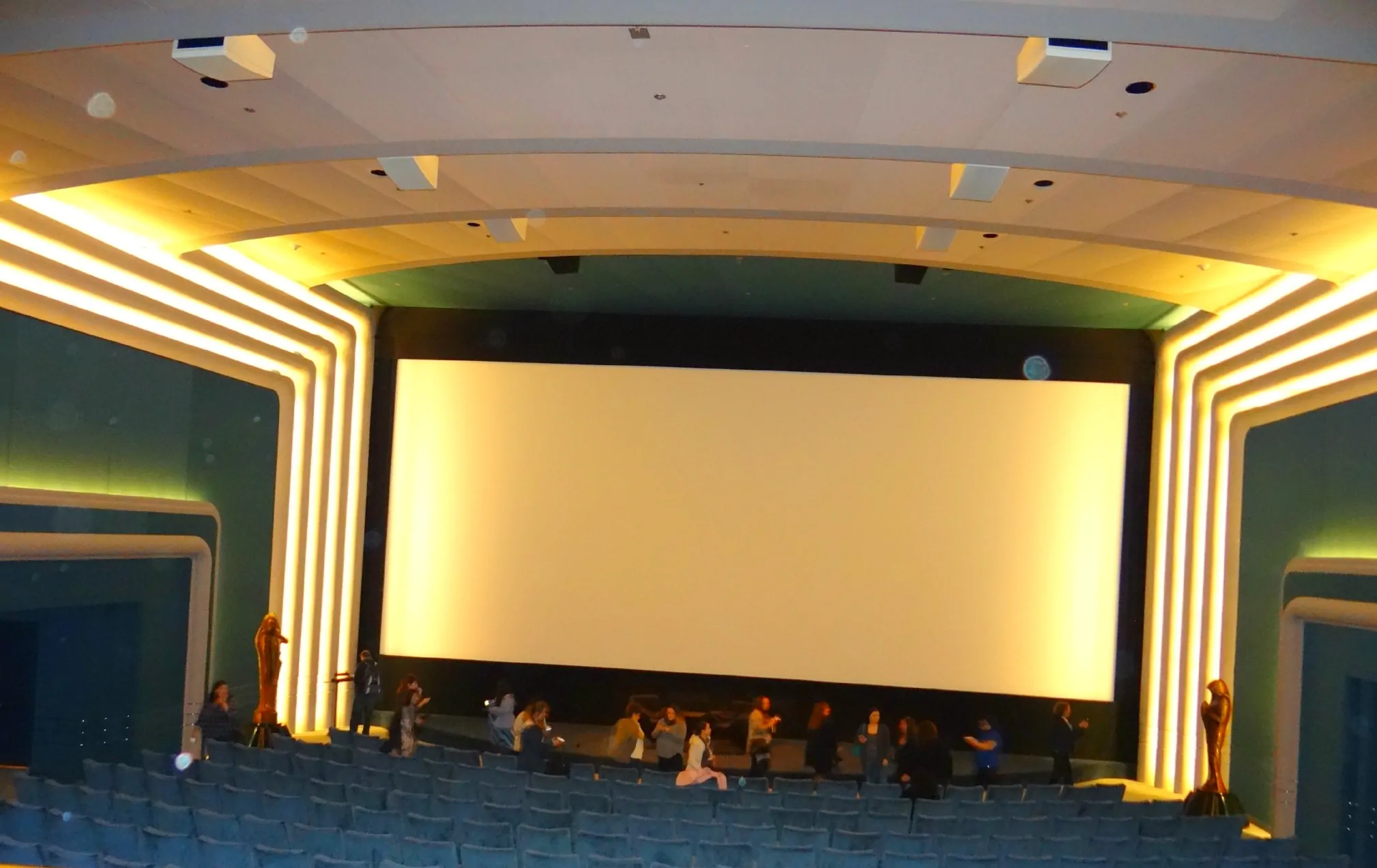 The seats are plush, comfortable and each seat had a speaker under it.  When I watched the movie I couldn't believe how fantastic it sounded, the sounds were crisp and incredible.
Strange Magic is a great film for the whole family because it is a cute love story filled with fairies, funky creatures, fun music and adventure. There will be a more in-depth review of Strange Magic later this week here on 5 Minutes for Mom.
George Lucas screened the movie with our group and when it was over he moved to the front of the room and was interviewed by Rayne Roberts and our group.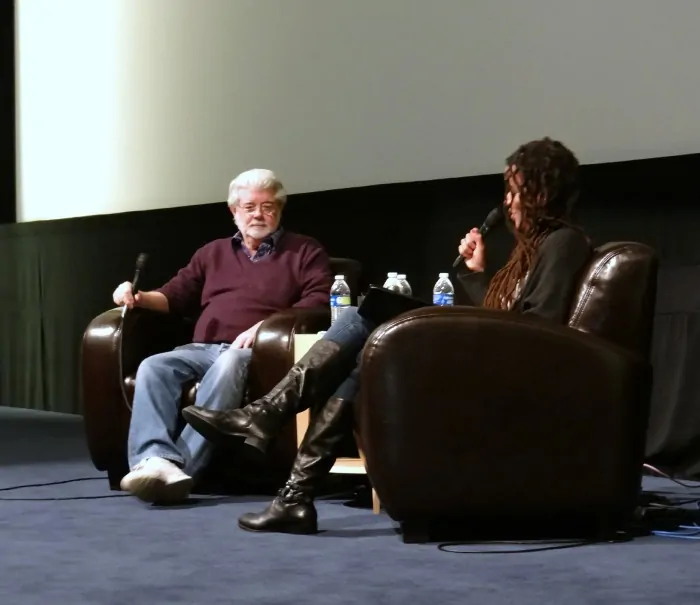 Why Make the Film Strange Magic?
Work on the film actually started 15 years ago! He thought it would be fun to make a musical with his favorite music.  He wanted to make a film for tween girls, because in his mind when he made Star Wars it was more for tween boys.  Even though in the end Stars Wars appealed to all ages.
Once Mr. Lucas finished production on Star Wars he was producing other films but he wanted to get his hands dirty again. A small team started working on Strange Magic on the side while working on other projects.  They were busy designing elements and doing animation tests, this process when on for many years.
Strange Magic is upbeat, fun, and a simple movie that appealed to him.  The project kept growing and growing until soon it became one of those fun movies that he enjoyed working on.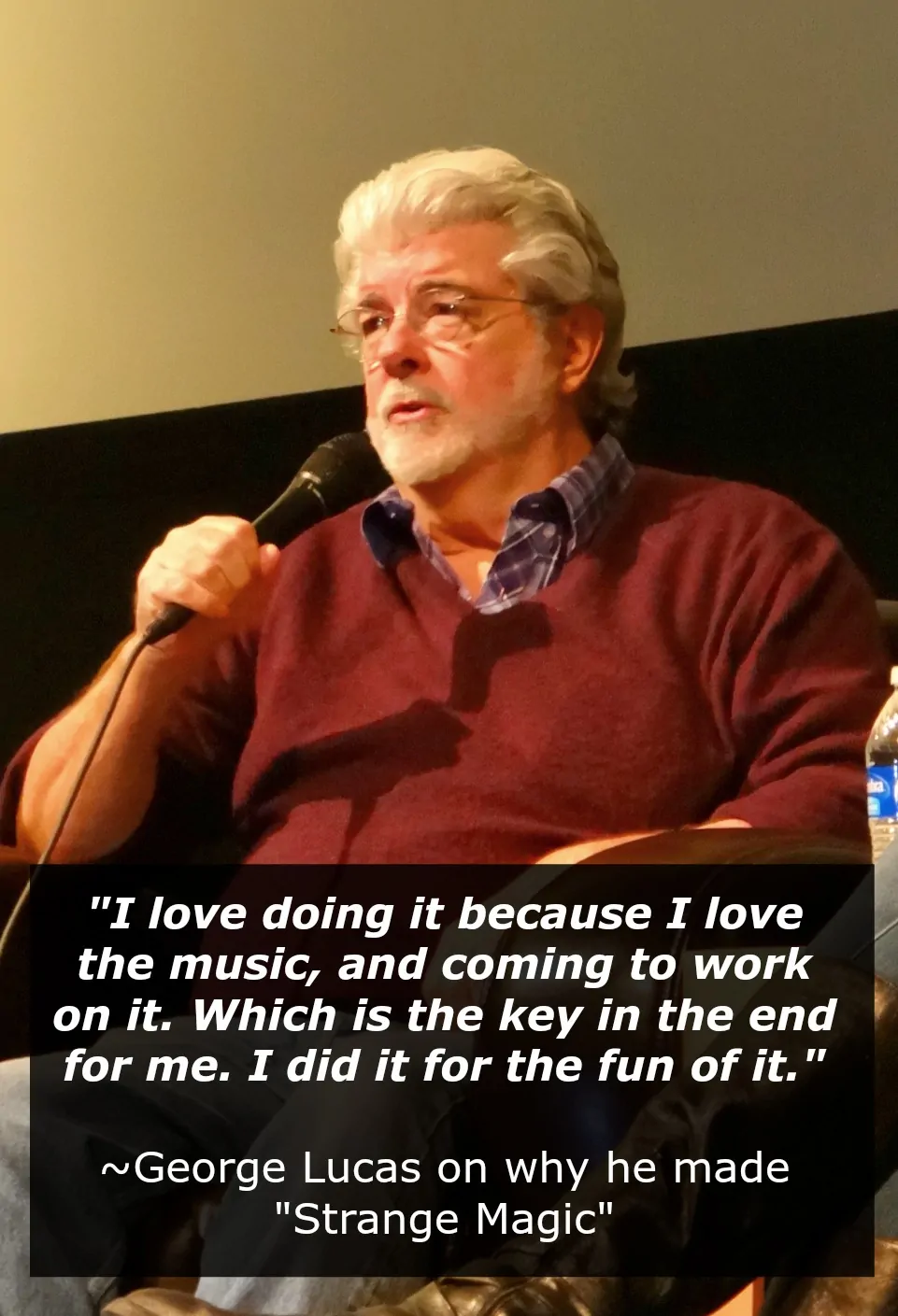 How did the theme of Strange Magic emerge?
The theme of Strange Magic is that everyone deserves to be loved. During the original process he knew he wanted to make a movie about the difference between being infatuated with someone and truly in love with them. You aren't going to have a serious deep relationship with someone you are infatuated with because it won't last very long.
The message for young girls who are prone to infatuations is that it's not always the cutest guy in the class that you want to go out with.
Mr. Lucas had been a bachelor for 20 years and thought he'd never fall in love again. He felt like he was the old cranky Bog as portrayed in the movie. But then he feel in love with someone who wasn't like him at all.  He ended up meeting a woman who was the head of an investment management firm and thought she'd be the last person who would fall in love with him.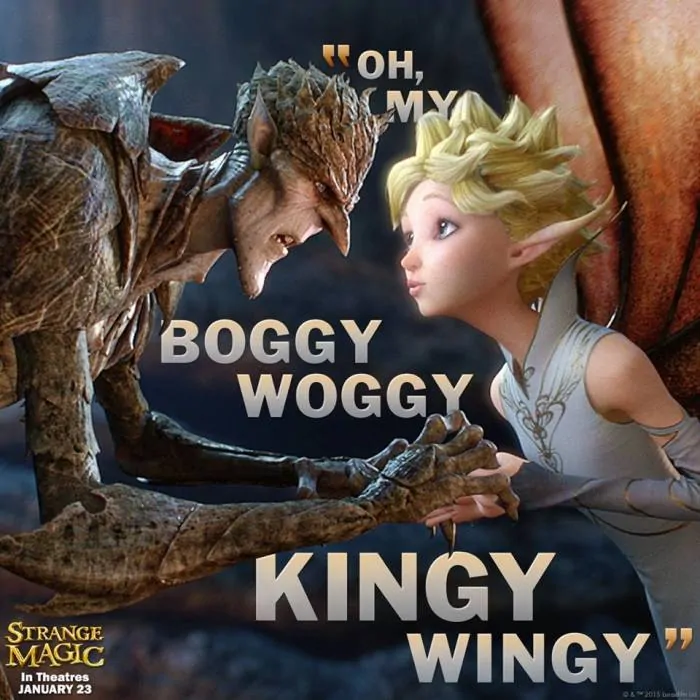 Adolescents need to be told why their friendships are important, why there are things in the world that are bigger than them and why there are complicated feelings with their parents. Stories in Strange Magic let them know that everyone goes through these issues. Kids need to hear these types of lessons about love and these stories need to be told over and again even though as adults we know all of this already.
What attracts you to popular music as a filmmaker?
George Lucas loves music, it plays a huge part in his life and he enjoys all kinds of music. The inspiration for the movie was to tell a love story using love songs by stringing them together to tell the story.
During production of the movie it was twice as long as it is now because it had twice as much music! Mr. Lucas had to cut the film for time but he joyfully said he could make a 5 hour musical out of all the music he wanted in the film.
He reminisced about his movie American Graffiti and how he wanted to have a movie where he could sit in the editing room all day and have a good time listening to the music.
A lot of the songs in Strange Magic have to do with telling the story, the characters are telling the story through the lyrics in the song. This meant that the songs in the movie needed to be able to set the musical mood of the moment and the lyrics needed to be able to move the story along. Even though the songs are from different eras they work well stitching the story together.
Mr. Lucas talks more in depth about the style of Animation.

About Strange Magic
Strange Magic is an animated film from Lucasfilm Ltd., and is a madcap fairy tale musical inspired by "A Midsummer Night's Dream."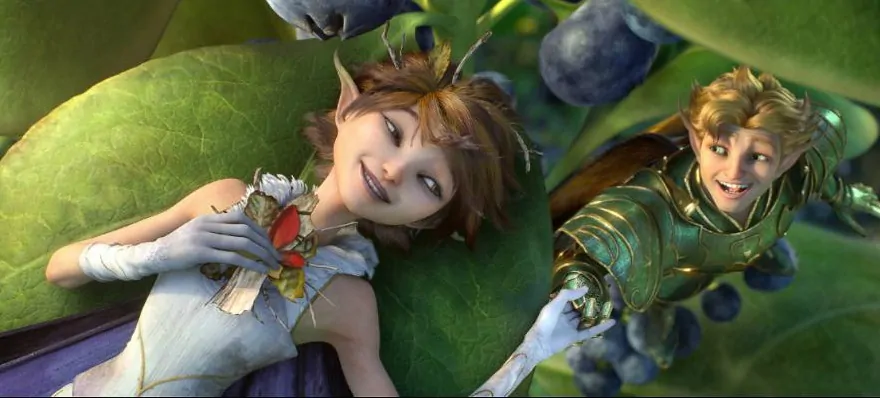 Popular songs from the past six decades help tell the tale of a colorful cast of goblins, elves, fairies and imps, and their hilarious misadventures sparked by the battle over a powerful potion.
There is something for everyone in
Strange Magic
 opening on January 23rd!  Follow Strange Magic on 
Twitter
and
Facebook
.
Written by 5 Minutes for Mom Contributor, Dawn Cullo.