This post may contain affiliate links. Read my disclosure policy here.
Disney sent 5 Minutes for Mom contributing blogger Dawn Cullo to San Francisco to attend the Strange Magic press event. Dawn's expenses were paid for the trip but no other compensation was paid and all opinions are Dawn's.
I had the opportunity to visit the iconic Skywalker Ranch for the Strange Magic movie press event.   Skywalker Ranch is located 40 minutes north of San Francisco.  I live about two hours away from Skywalker Ranch so I had the pleasure of driving to the Ranch in my own car which is a surreal experience.
Skywalker Ranch is the home to Lucasfilm's celebrated audio postproduction facility, Skywalker Sound.

Skywalker Sound occupies the 153,000-square-foot Technical Building, which features a world-class scoring stage, six mix studios, ADR and Foley stages, 34 editing suites, and a 300-seat screening room.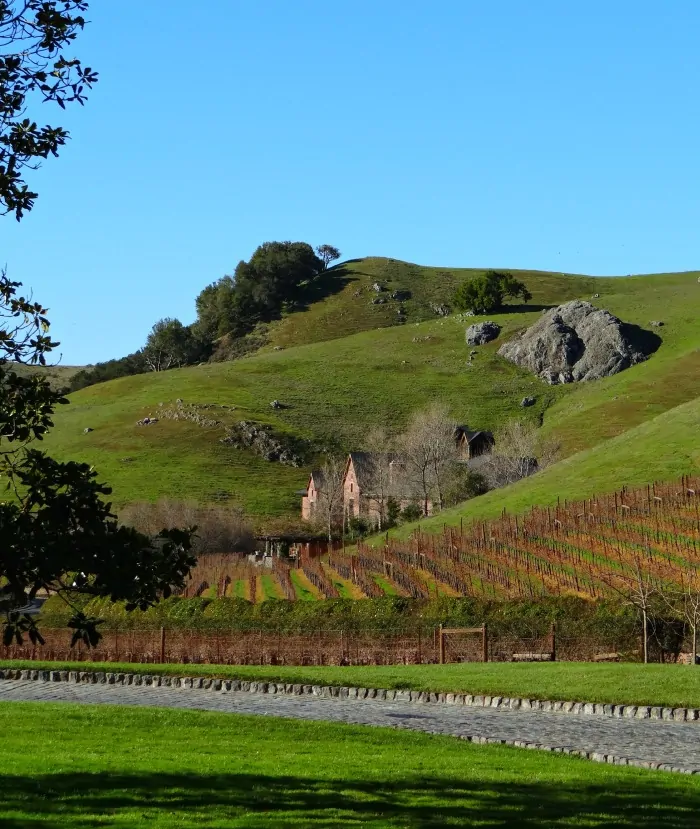 I love how the Technical Building is tucked into the mountain.  At Skywalker Ranch you will not see any power lines or the other buildings on the property when looking out of a window from another building.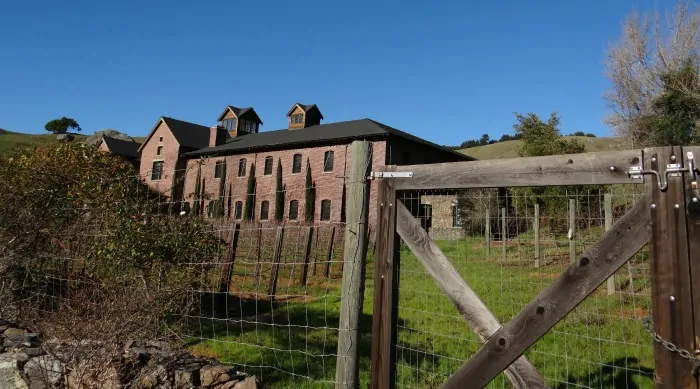 The Stag Theatre is where we screened George Lucas' new movie Strange Magic and the movie sounded fantastic because there are speakers under each seat.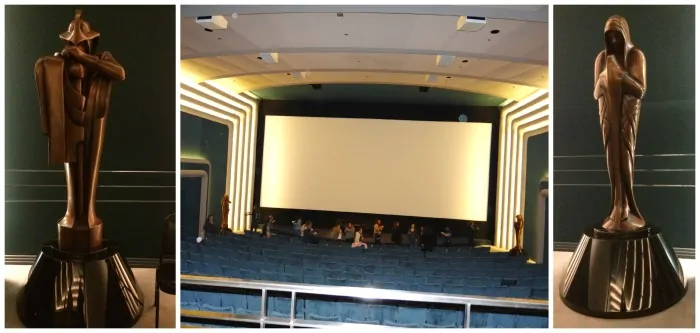 Main House
The property also includes the iconic main house and the Lake Ewok.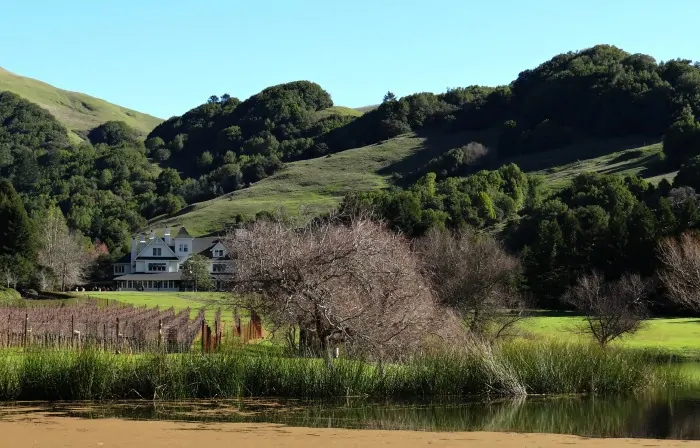 Our tour guide informed us that no one actually lives on the ranch, but folks do stay there while working on projects.  The main house is amazing and it is where George Lucas stays while he is on the property working on a project.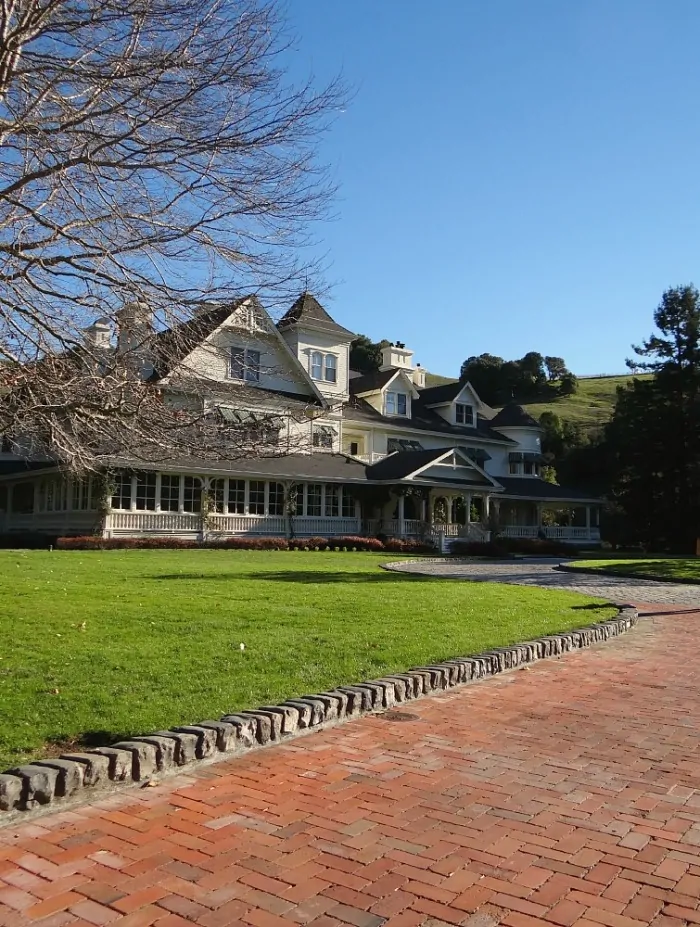 The driveway is circular and made of bricks with a walkway that leads to the giant porch with rocking chairs.  I can only imagine how beautiful it must be to watch the sunset while sitting on the porch sipping iced tea.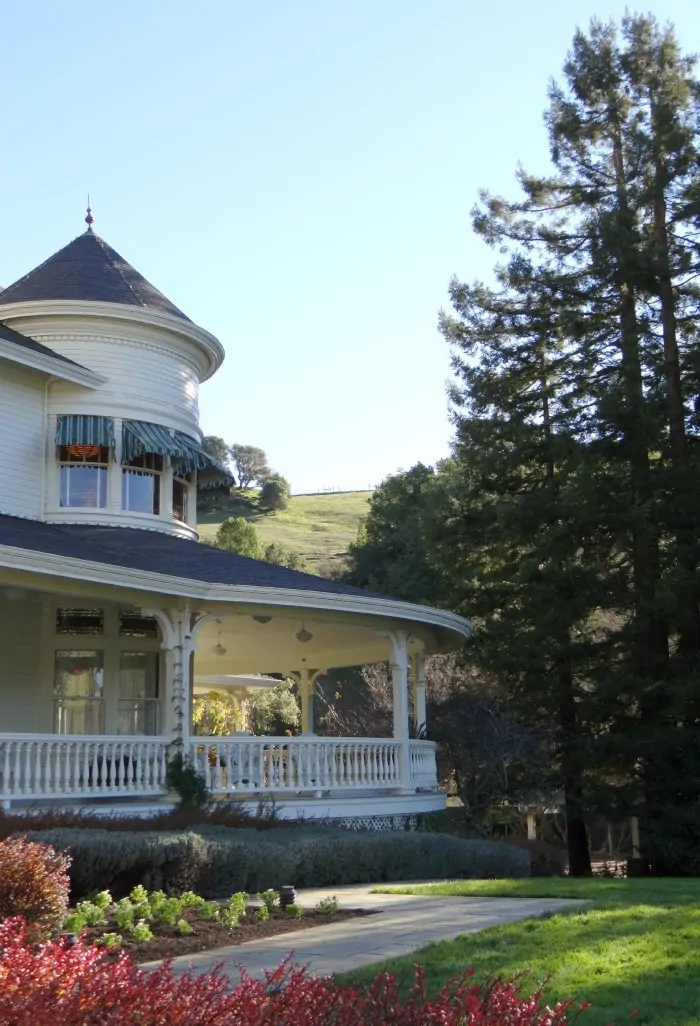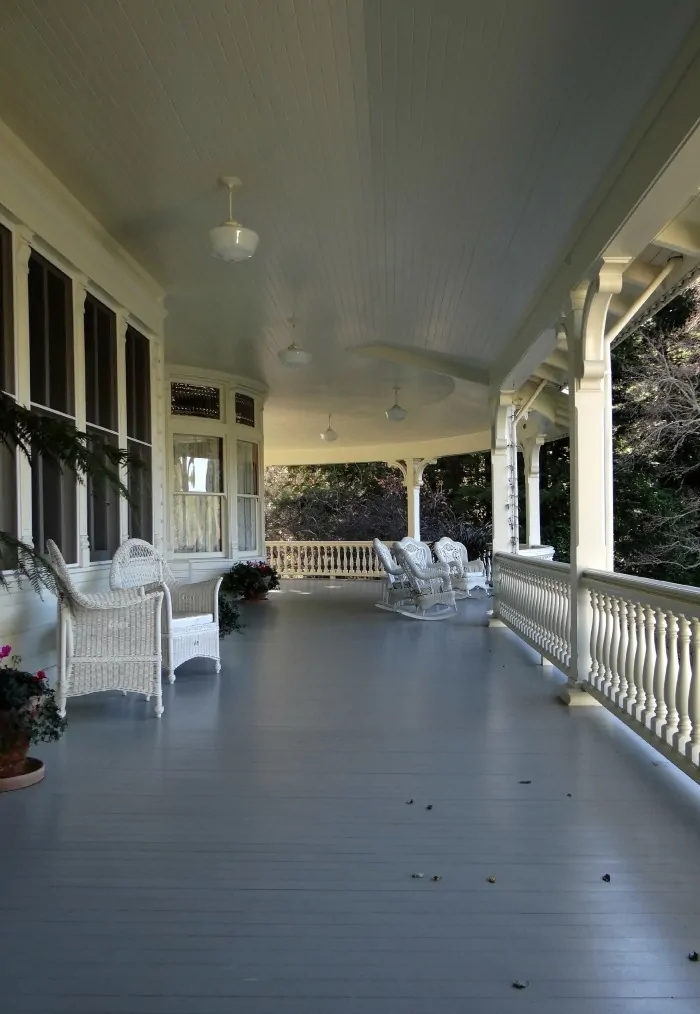 How would you like this as your front yard?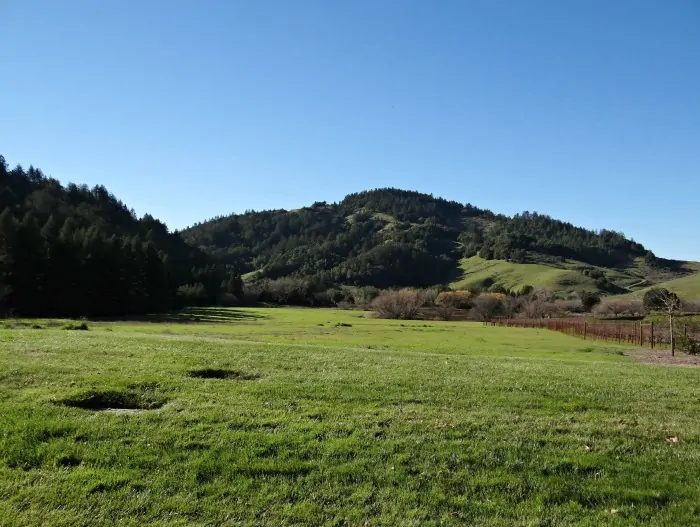 Inside the house is a media room filled with records and games from LucasArts, a small area filled with memorabilia such as the lightsaber that went into space with astronauts, props from the Indiana Jones movies such as Indie's hat and bulwhip, Emmy Awards and even Charlie Chaplin's hat!
One of the most impressive rooms was the research library.  This was a room that I could be lost in for hours because it is two stories!! How many books do you think are in this library? One of the books that I saw was called Star Wars: Frames which is a collection of favorite frames hand picked by George Lucas from all six Star Wars movies.  I also saw a book about tattoos and decades.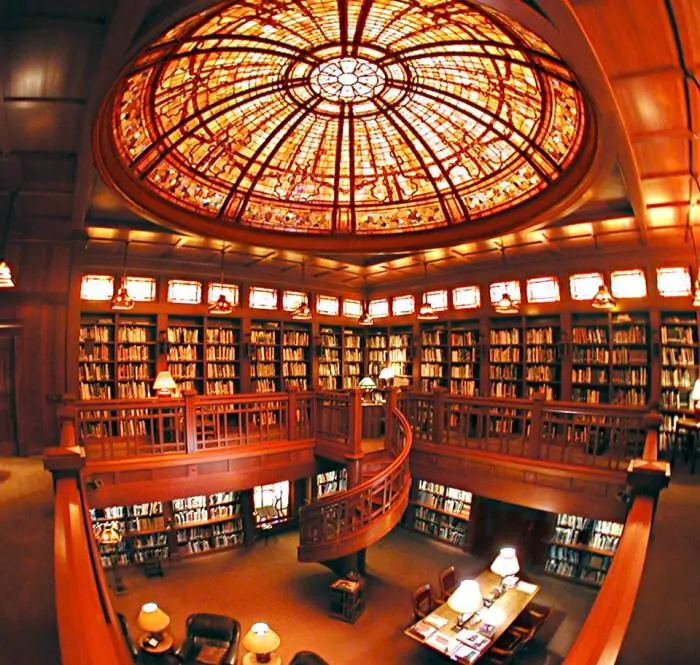 (c)Lucasfilm-Ltd.-All-Rights-Reserved
A visit to the Skywalker general store is a must! Star Wars merchandise isn't sold at the store anymore but it is still a great place to pick up a bottle of wine or logo wear.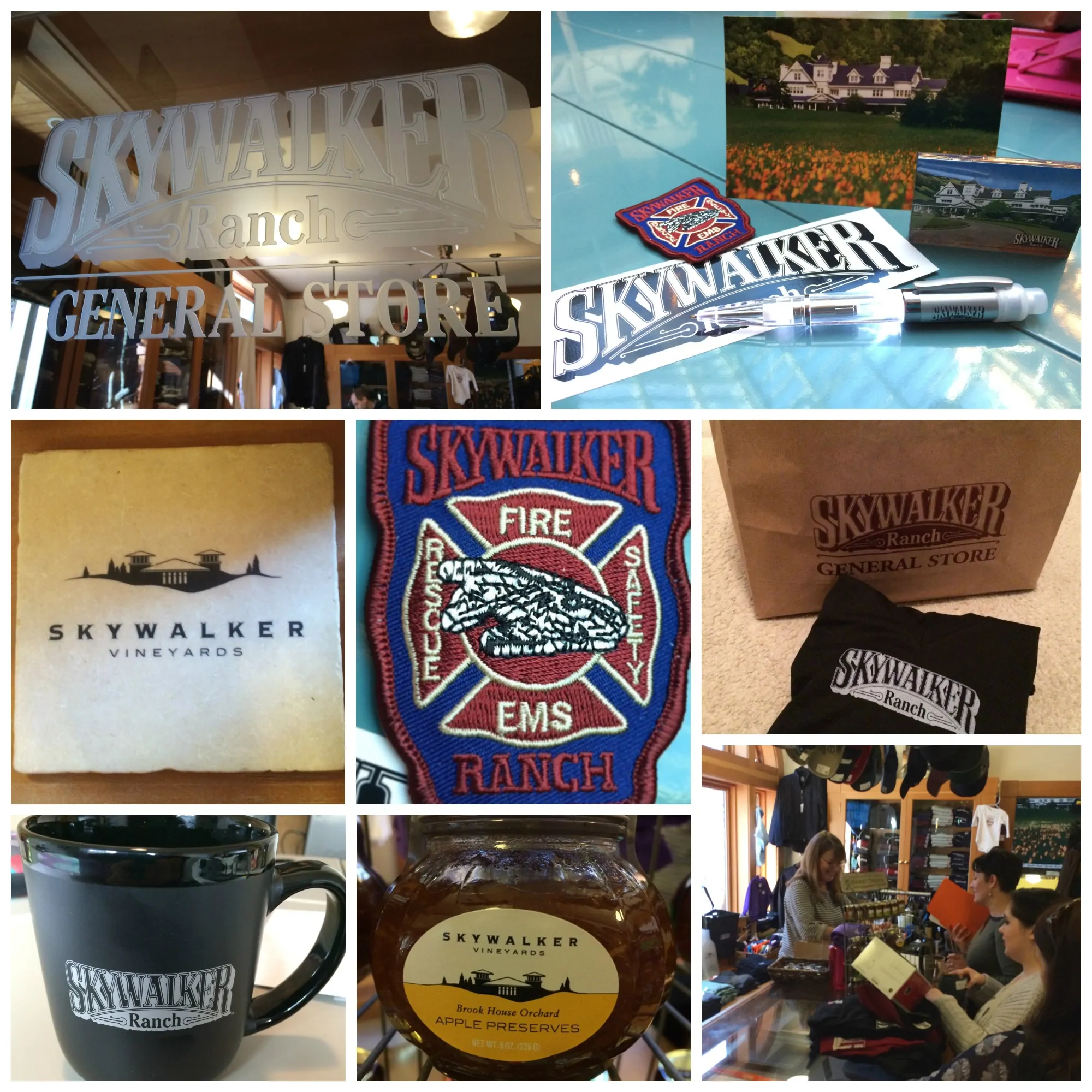 Strange Magic
The reason for the trip to Skywalker Ranch was to learn more about George Lucas' new movie "Strange Magic."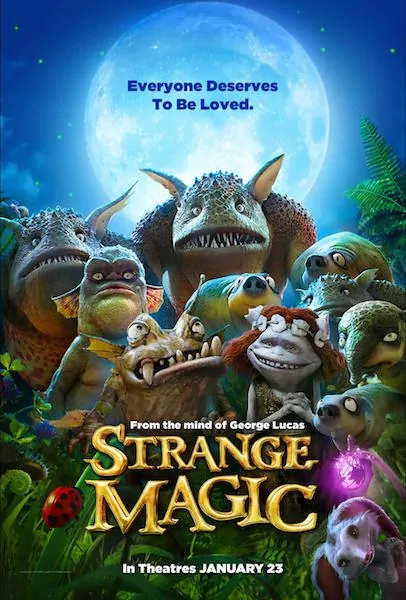 "Strange Magic," a new animated film from Lucasfilm Ltd., is a madcap fairy tale musical inspired by "A Midsummer Night's Dream."  Popular songs from the past six decades help tell the tale of a colorful cast of goblins, elves, fairies and imps, and their hilarious misadventures sparked by the battle over a powerful potion.
It is a really fun movie that is great for all ages and tells the story of love through fun love songs.
There is something for everyone in the movie and it opens on January 23rd!  Follow Strange Magic on
Twitter
and
Facebook
.
Written by 5 Minutes for Mom Contributor, Dawn Cullo.