This post may contain affiliate links. Read my disclosure policy here.
How was everyone's holiday? I hope it was fabulous! It's Danielle again from Busy Mom's Helper. Does that shock anyone else? With all the busyness of the holidays and new year, let's save ourselves some time with this super easy Juicy Garlic Sage Chicken with Lemon!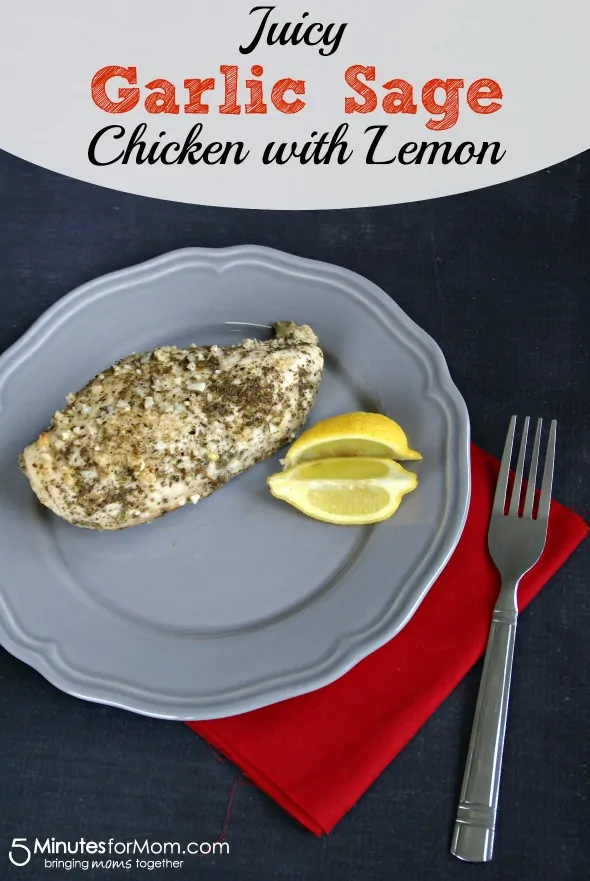 Honestly, cooking a warm, delicious meal doesn't get much easier than this dish right here. I feel almost silly putting the recipe, because everything is just according to your preference! My kids, who tend to be picky when it comes to chicken, were asking for seconds! Some enjoyed it with the lemon juice, but a couple preferred it without. See, it's totally about what YOU and your family like best!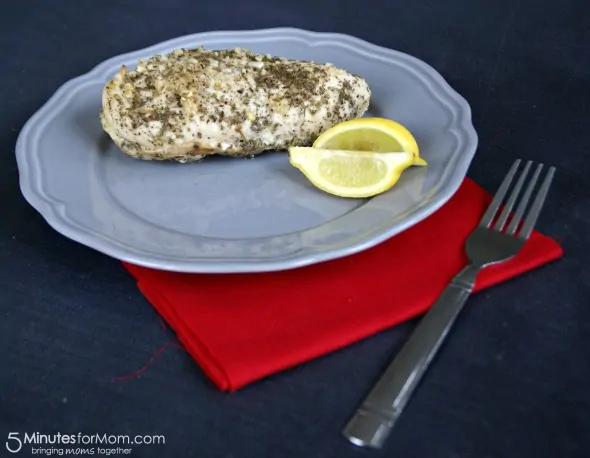 I first fell in love with the garlic sage combination when I cooked my first turkey last Thanksgiving. Turned out So. Dang. Good! I figured if it was great with that, why not try it with a normal chicken breast? The lemon helps add a little bit of 'zing' to it, which I think makes it just perfect.
Ingredients
Chicken Breasts, boneless & skinless
Garlic, minced
Ground Sage
Fresh Lemon Wedges or slices, if desired
Directions
Preheat oven to 375 Degrees F. Spray or line a baking dish, set aside.
Rub some minced garlic and sage all over each chicken breast (be careful handling raw meat and follow appropriate sanitation). Place in the baking dish with a few lemon slices on top. Bake for 35-45 minutes, or until the chicken has reached the appropriate temperature. Serve with a little fresh lemon juice squeezed on top and enjoy!
Told ya it was about as easy as they come! So go spend some more time relaxing with your family and less time in the kitchen by pulling this quick dish together in a flash. Hope y'all have a wonderful New Year, and we'll 'see' you soon!