Print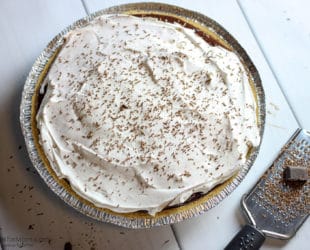 EASY Double Chocolate Pudding Pie
EASY Double Chocolate Pudding Pie using only 4 ingredients!
Follow package directions for pudding using TruMoo chocolate milk instead of regular white milk.

Let the pudding set in the refrigerator for about 2 hours.

Scoop the pudding into the graham cracker crust and spread it evenly.

Top with thawed whipped cream.

Grate a piece of semi-sweet chocolate over the top if desired.