This post may contain affiliate links. Read my disclosure policy here.
I used to have a love/hate relationship with TV.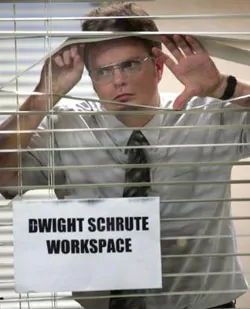 I loved relaxing at the end of a crazy day with a new episode of one of my favorite shows. But since I never could watch shows when they were live, I would have to record them — on VHS! (I know – I didn't get TiVo until this year! So sad!)

When September rolled around, programming my VHS became a constant source of stress. I hated to keep track of what tapes had what shows on them, and which tape had room to record. AND when I messed up and missed one of my favorite shows, I was completely miserable!
As much as I loved having a special treat recorded for when I finally had the kids asleep and my work done, the effort of it made me almost dread the new seasons starting.
But NOW my TV viewing has become blissful. I am no longer chained to my VCR and left devastated when I missed taping an episode. I can go online!
I am so busy this year, I haven't even taken the time to program most of my favorite shows on my TiVo. But I don't worry because I can just go online and watch full episodes of Glee, The Office, Desperate Housewives, and Grey's Anatomy, etc.
Since I am Canadian, my online options are limited compared to you lucky Americans. The major networks block their shows from being played outside of the states. But I have been able to find my favorites on the affiliated Canadian network websites. SUCH a relief!

Just recently my friend, Barbara Jones from One 2 One Network, asked me to check out Fancast and let you all know what I thought of it.
Since I love to watch TV shows online, I said, "No problem!" (Apparently by posting this I am also entered into a random draw for $100. But whatever — I am hardly counting on winning a random draw! LOL I just wanted to chat with you all more about one of my new favorite things – watching TV online! I actually asked about your TV viewing habits the other day over at our site, Say it Face to Face.com)

Fancast looks great with tons of shows, extras, and even some movies to watch — all for FREE!
Unfortunately, since I am Canadian, the network shows are still blocked for me. Boo hoo! But I can watch the special feature and extras.
But for you Americans – Fancast is a FANTASTIC site!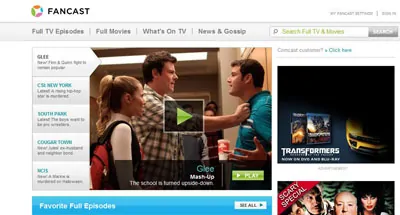 Here are some fast facts on Fancast:
Fancast debuted in January 2008 and now has more than 10,000 hours of online video programming; with more than 60,000 videos available, including over 13,000 full-length shows (more are being added every day)
Fancast aggregates TV content from more than 100 sources (including Hulu), but Fancast has more TV extras than any other site including: movies, pictorials, blogs, listings, live chats and Q&A's with stars, and much more.
There are limited commercial breaks but it's not a whole block of them so that is no problem. Plus, I would rather watch a 10 second ad and get to use the site for free! So thank you to the sponsors!

Your Turn: Do you watch TV shows live, online, or on TiVo/DVR?
And for some more interactive commenting fun, head over to my conversation at Say it Face to Face, and tell me what your favorite shows are and how you watch them!