This post may contain affiliate links. Read my disclosure policy here.
What do you think the messiest stains are at holiday meals? This is Susan here to share my top 10 list of tasty but messy holiday foods. I'm part of an Ambassador Program with OxiClean Laundry Detergent and they're sponsoring this post to help you "take a load off" over the holidays.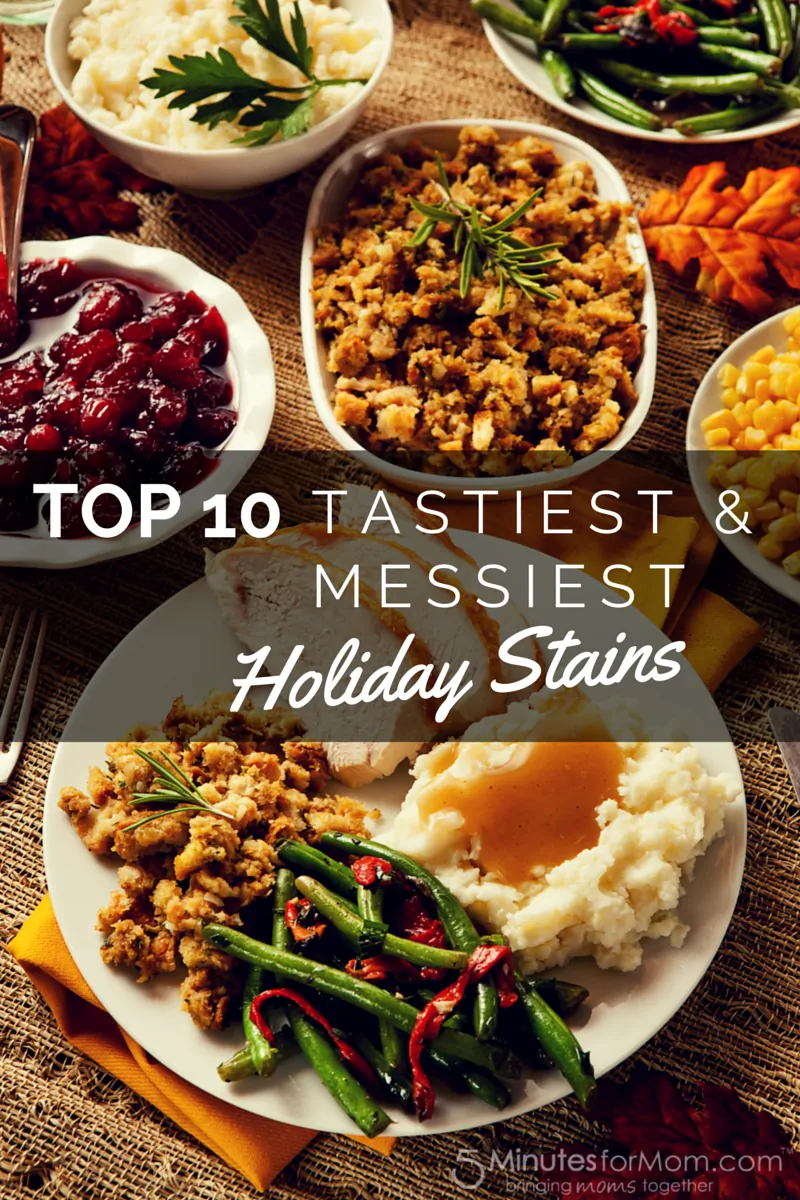 The holidays mean delicious dinners, tasty treats… and messy stains!
But, you don't need to let a messy spill spoil your holidays. This year, take a load off, and relax knowing you'll blast away those stains with OxiClean.
So what do YOU think the tastiest and messiest holiday stain makers are?
Here's my list of the…
Top 10 Tastiest and Messiest Holiday Stains
(that I won't be worrying about this year.)
Cranberry
When someone says "Holiday Stain", what's the first word that comes to mind? YES… Cranberry! That tasty, but messy cranberry sauce always seems to drip on everything.

Red Wine
This holiday stain maker seems to always be ready to spill.

Turkey Fat and Grease
Have you dropped a dreaded spot of grease on your favorite blouse?

Beets, Yams and Other Colorful Vegetables
Do you serve up delicious beets during your holiday meals? They're healthy, tasty and famous for staining.

Gravy
Pour on the gravy – but watch out for spills.

Pie
I love pumpkin pie and it's not quite as guilty of messing up your tablecloth as the fruitier flavours of blueberry or cherry.

Sticky Candy Canes
Do your children seem to leave half eaten sticky candy canes all around your house? They can make a mess of your laundry.

EggNog
I love eggnog. But this rich and creamy drink can leave a mark if you let it dribble.

Chocolate
Chocolate is my biggest weakness… I love to indulge. But I can live without the chocolate stains.

Icing
Cakes and cookies mean icing of many colors – and stains!

Yes, this season will likely bless you with a few of these famous holiday stains… but don't worry. Let OxiClean do the job!
About OxiClean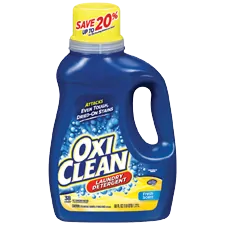 OxiClean is well known as America's #1 stain-fighting additive brand and now it is also a laundry detergent.
OxiClean Laundry Detergent…
lifts out even tough, dried-on stains.
deep cleans for brilliant whites and vivid brights with three color-safe OxiClean stain-fighters.
comes in Fresh Scent and Free (Perfume & Dye Free) formulas, as well as single-dose detergent paks and powder detergent.
is available in food, drug, club and mass retailers nationwide.
For more information visit www.oxiclean.com and www.facebook.com/oxiclean

Disclosure: I am participating in a compensated Ambassador Program with OxiClean.
Written by Susan Carraretto, co-founder of 5 Minutes for Mom
Talk with me: @5minutesformom and Facebook.com/5minutesformom
Pin with me at http://pinterest.com/5minutesformom/