This post may contain affiliate links. Read my disclosure policy here.
Susan here with five tips to help you make your family nights extra fun. This post is part of a sponsored campaign, but our opinions and ideas are our own.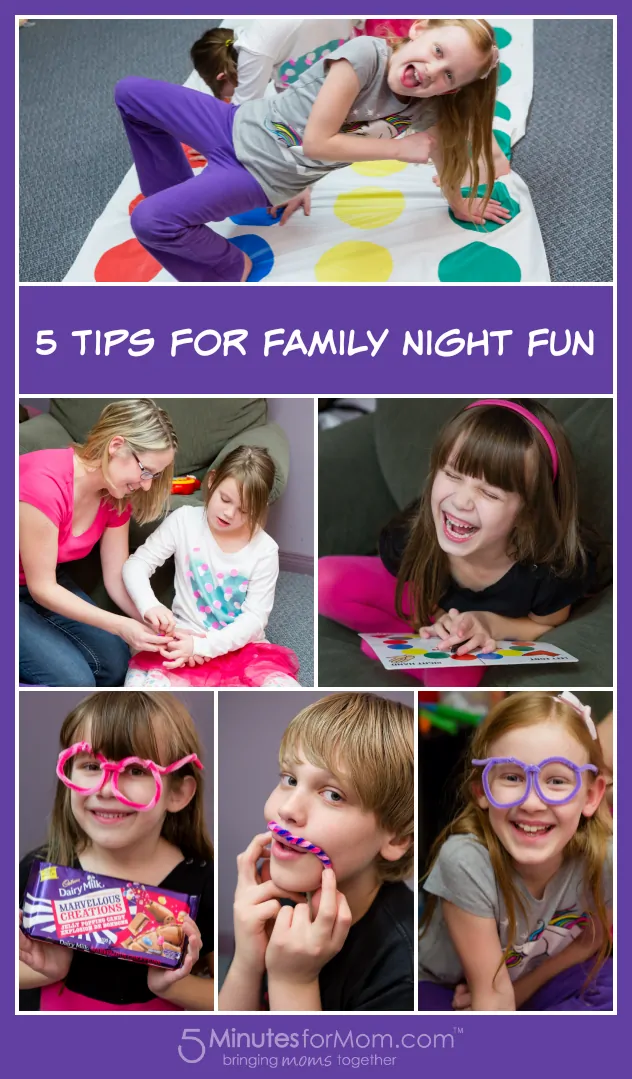 As parents we all want to invest time bonding and creating special family memories. As your kids get a little older, it's helpful to set aside time and plan special activities to get your family spending quality time together.
One of our favorite ways to create bonding time is having "Family Fun Nights".
In the following video we share 5 tips to make those family fun nights extra FUN…
Kids of all ages crave attention. They desperately want and need us to take time to play with them… even as they get in to their tween and teen years.
My girls are still in the sweet ages of 7 and 9 and love every bit of attention they can get. Janice's daughter is also at the easy-to-please age of 7, but her son is 12 years old. While tweens may act like they don't need their parents as much, it's especially important to carve out dedicated time to devote to them.
Whether you schedule regular weekly family nights, or you fit them in at different times during the month, incorporate these 5 ideas to make the most of your family time.
A Sneak Peek…
If you have watched the video already, you'll know that our fifth tip is to "Make it Special" with a new treat.
You could make your family night extra special and earn some "mom cred" by surprising your family with an unexpected treat like a Cadbury Dairy Milk Marvellous Creations bar.
Your kids will love the fun ingredient combinations and the "crazy paving" style slab where no piece looks the same. And you'll have a sweet excuse to indulge your own cravings.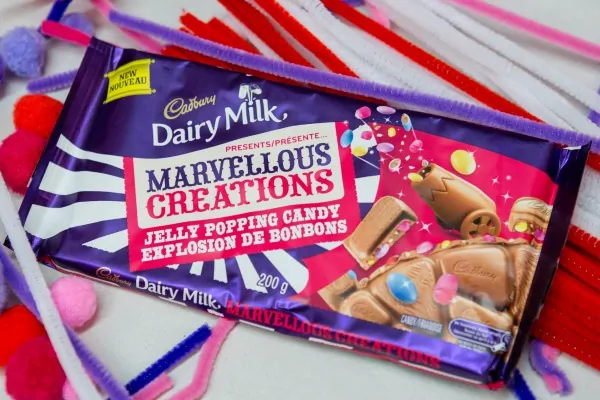 We hope you "like" the video and share it with your friends. Our kids had lots of fun making it for you.
We'd love to hear which tip you find most helpful. Let us know in a comment here or on YouTube…
Disclosure: This post is part of a sponsored campaign.
Written by Susan Carraretto, co-founder of 5 Minutes for Mom
Talk with me: @5minutesformom and Facebook.com/5minutesformom
Pin with me at pinterest.com/5minutesformom