This post may contain affiliate links. Read my disclosure policy here.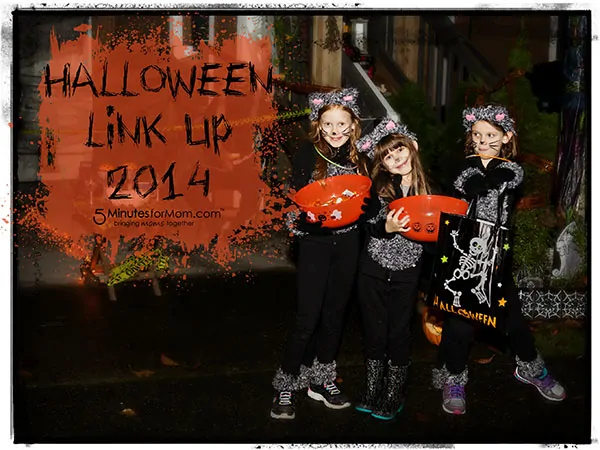 Somehow, after a week of heavy rain, the clouds retreated just about the time that Vancouver trick or treaters were getting into character and applying their last strokes of makeup.
It was so nice to leave the umbrellas behind as we skipped over any lingering puddles and let loose our black cats to collect their candy.
As usual, Susan and I took our girls out trick or treating together and we had a great time.
It was the first year though that I didn't even see my 12 year old son Jackson on Halloween! He went over to his best friend's house directly after school and stayed for a sleep over.
It doesn't seem that long ago that I carried him around for his first Halloween, as he clutched his plastic pumpkin collecting candies that he was too young to eat. Kids grow up faster than Halloween candy disappears.
Here are some Halloween photos from our trick or treating tonight…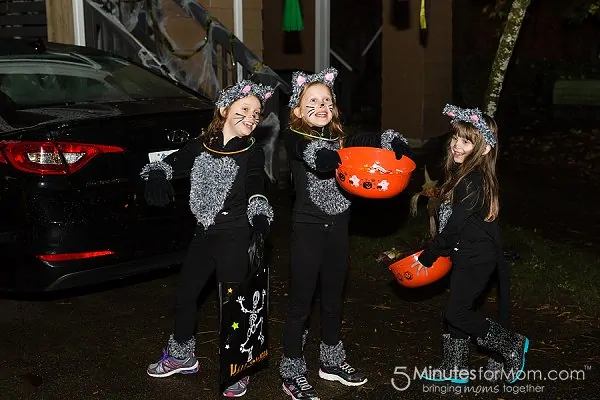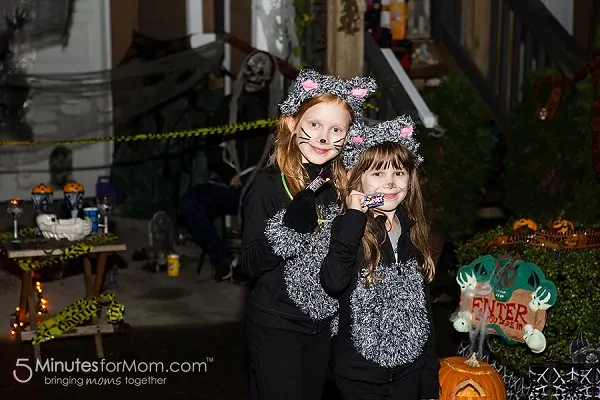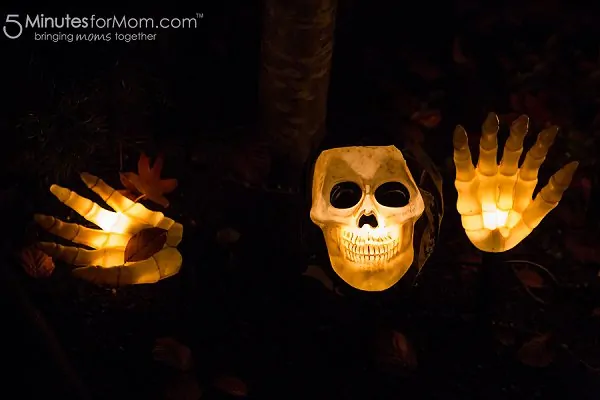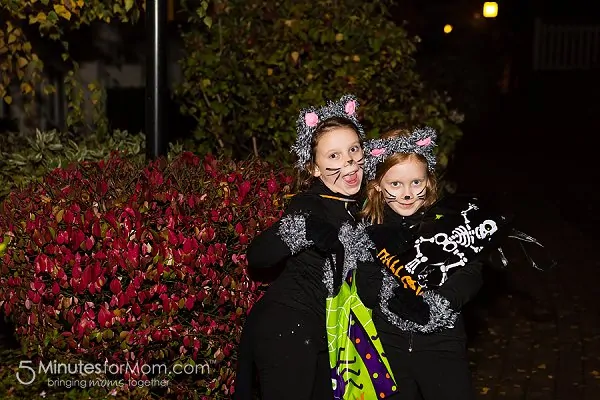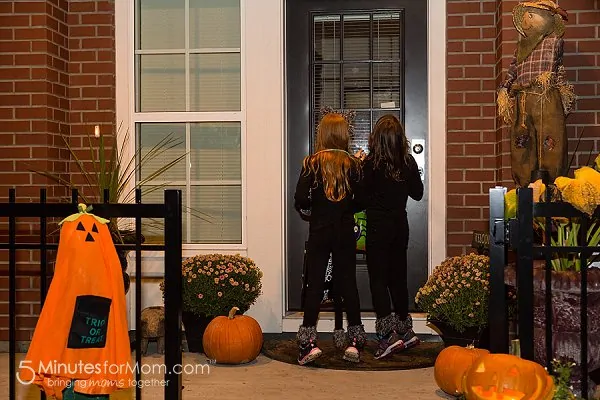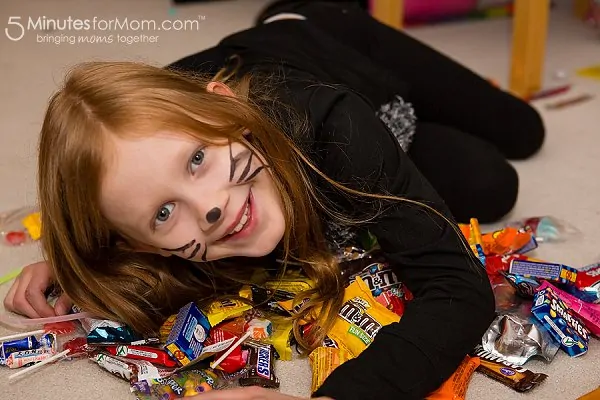 Black Cat Costumes
This isn't the first year our girls wanted to be cats for Halloween. They were all black cats a few years ago as well.
I love how cute they are in cat costumes, so I didn't mind at all that they wanted to be cats again. And when Susan and I came up with these oh-so-adorable black cat costumes, I was so excited, I decided to make my FIRST sewing/craft tutorial video post for you.
Pin It
Here's a "pinnable image". We'd love it if you shared on your Halloween Pinterest boards to help your friends find the post and add their costumes too.
We're looking forward to finding lots of costume inspiration for next year.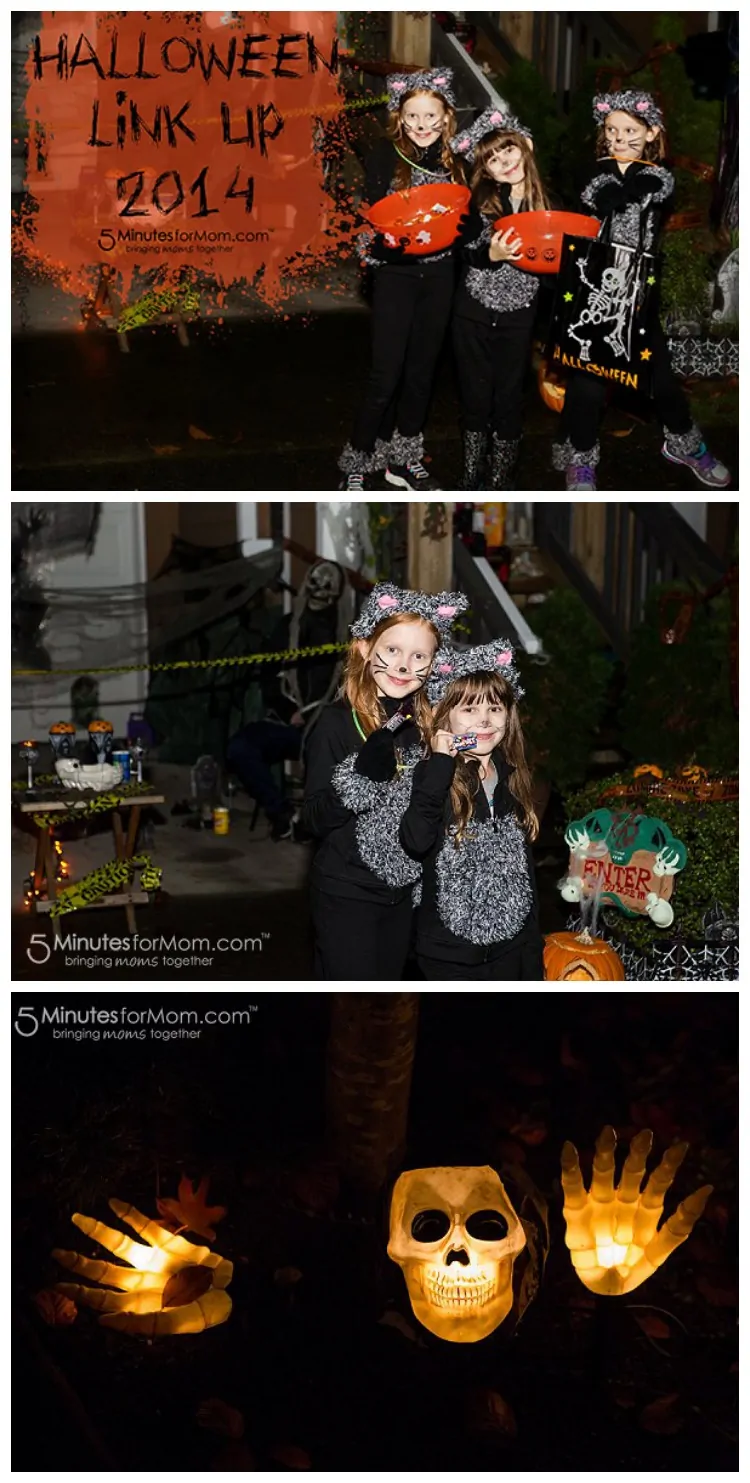 Link Up Your Halloween Photos and Posts
How was your Halloween this year?
If you are posting about your Halloween, please link up below and we will come by and visit!
Written by Janice Croze, co-founder of 5 Minutes for Mom
Talk with me: @5minutesformom and Facebook.com/5minutesformom
Pin with me at pinterest.com/5minutesformom