This post may contain affiliate links. Read my disclosure policy here.
Jenny, 5 Minutes for Mom contributor, is here to share with you a fun educational app for kiddos. This post is sponsored, but all opinions remain those of the writer.
It's no secret that our world has a lot of problems. As a parent, it can be challenging to know how to discuss these problems with our kids. How can we teach them the negative results of dishonesty or selfishness or lack of compassion without scaring them?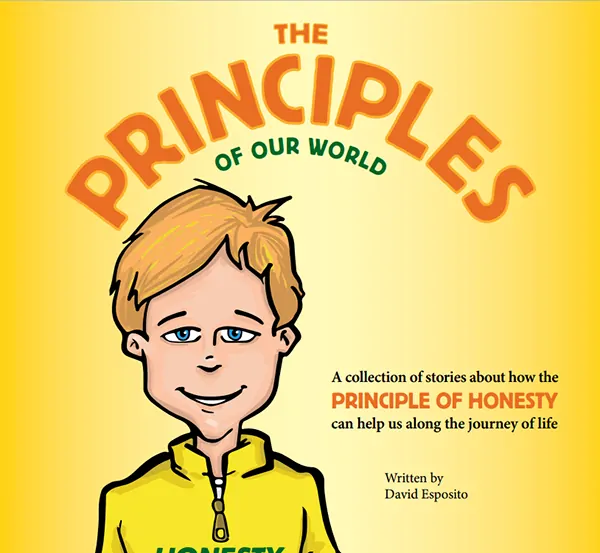 Most often, the task of teaching positive qualities to our children is up to us parents. Schools are so busy imparting information to students that instilling integrity is often pushed aside.
That's why the new children's book series Principles of our World book series is a great resource for both parents and teachers that can be used to teach vital character traits to children.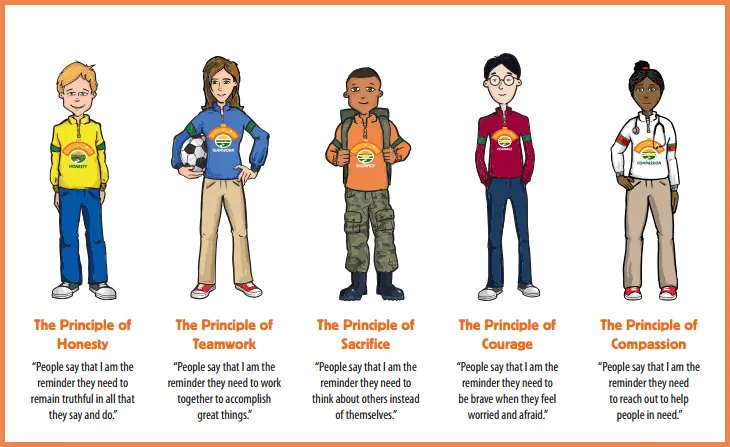 Through the use of fun characters and interesting stories, these books teach the importance and meaning of positive character traits. Each book contains a note to parents and teachers, short and intriguing stories, and application activities.
The Principles of our World books touch on the following qualities:
Honesty
Compassion
Sacrifice
Teamwork
Courage
Hope
Perseverance
Commitment
Understanding
Giving
Self-Control
Encouragement
These illustrated books are great for any age.  Even my two-year-old enjoyed looking through them and pointing at the pictures.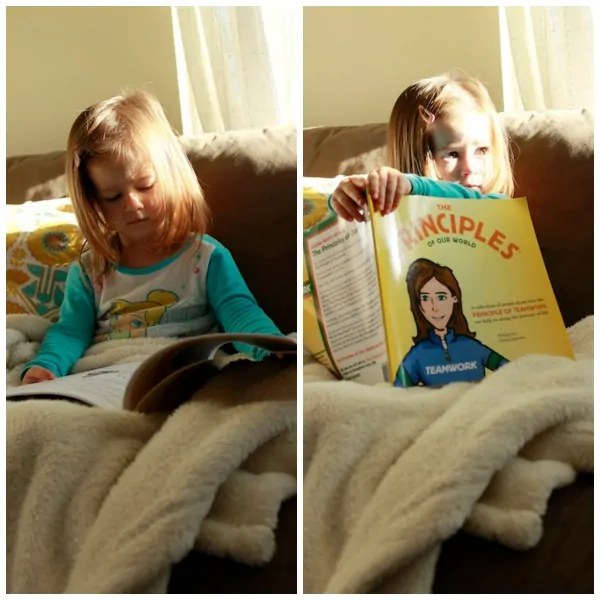 She would ask who the characters were and I was able to briefly explain what was happening in each scene and to discuss the quality with her, without even reading the entire book. These books can grow with your child and allow you to start valuable conversations with your kids about vital principles.
Now, more than ever, our world needs kids with strong principles. The "Principles of our World" series is one step towards instilling those principles and making our world a better place.
Disclosure: This post is sponsored, thank you for reading and sharing.
Written by 5 Minutes for Mom contributor, Jenny Nanninga.