This post may contain affiliate links. Read my disclosure policy here.
This is Janice, co-founder of 5 Minutes for Mom, with another Back to School Giveaway. Velodyne provided review product and compensation but my opinions, words, and enthusiasm are all my own!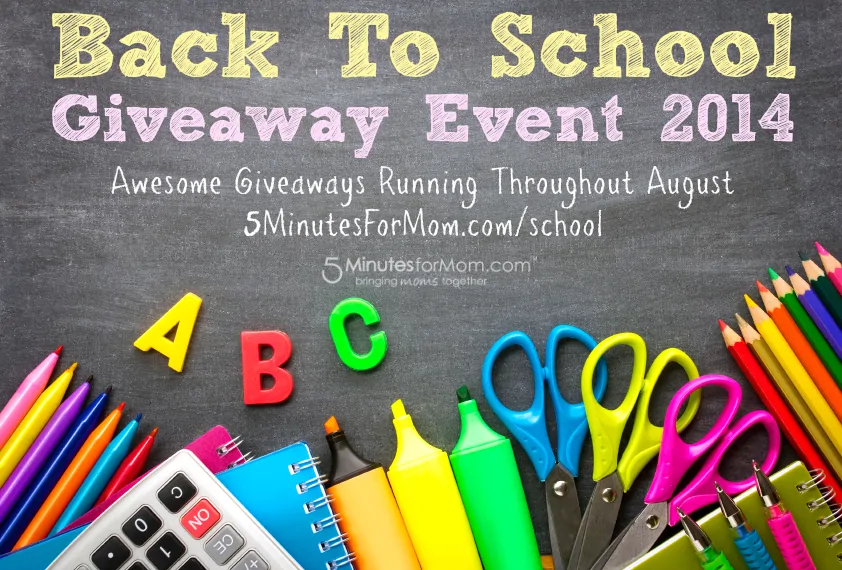 I was an ear bud girl.
When my son begged for expensive headphones last Christmas, I didn't understand the need.
I had tried a few different on ear headphones, but none of them won me over. They were too heavy or too tight – and some just dwarfed my head, resembling some sort of electronic Princess Leia hair buns. Besides, they were all too cumbersome to pack around with me.
Nope, I was content with any random pair of ear buds I could find at the bottom of my purse.
In fact, when I saw Velodyne at Blogger Bash, my thought was that my twelve year old son would love their headphones. So I reached out to do a review.
And that was when it all changed.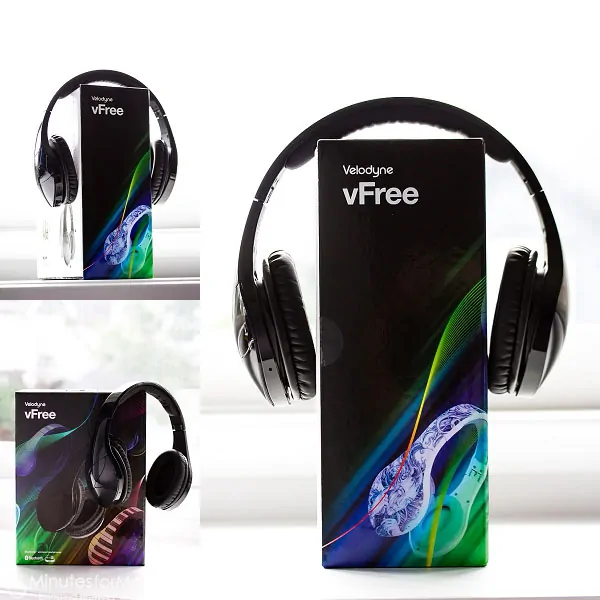 I knew something was different when I opened the box. The Velodyne vFree Bluetooth Headphones are light and sleek. I slipped them over my ears, and I felt almost nothing, and yet they were stable and secure. (I even jogged around my kitchen to see if they would stay in place.)
After charging the battery, I paired them to my laptop. And then I fell in love.
The sound was fantastic. It made my ear buds sound pretty darn silly in comparison.
And they were so comfortable, I kept them on all day and evening as I worked. Without being tethered to my machine, I easily could move around the room, still enjoying my music as I prepared food and did the dishes.
I Need to Buy These in Bulk
They only problem is that every member of my family wants them. Even my 73 year old mother tried them on and she decided she MUST have them and ordered a pair off Amazon!
Fortunately, Amazon has an incredible sale on the Velodyne vFree Bluetooth Headphones
— they are regularly $299 and Amazon has them for only $77!!!
Amazon lists only a handful of pairs remaining, so you will want to grab them fast!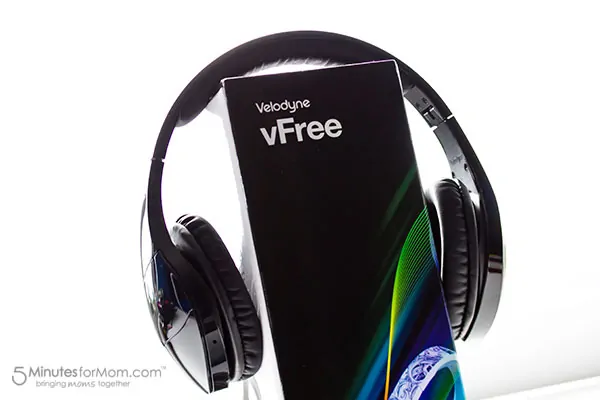 (I am ordering another pair too before the sale ends since I promised my son the set I received. I can't give them up — I want to live in these headphones!)
The vFree comes in silver, black, or white, but if those options aren't funky enough for you, Velodyne makes Designer Headphone Skins. So you or your tweens/teens can get as wild as you want with your headphone designs.
If you are looking for headsets for any member of your family this back to school season or for the holiday season, I highly recommend you grab a pair of either the Velodyne vFree Bluetooth Headphones or the Velodyne vLeve On-Ear Headphones.
Your Chance to Win…
Thanks to Velodyne, one of you is going to win a pair of Velodyne vFree Bluetooth Headphones.
Enter More Back to School 2014 Giveaways
Here's the list of Back to School 2014 Giveaways we've published so far… Check here daily for updates.
Don't miss any of these giveaways. We'll be updating our Back to School Giveaway Event 2014 post daily with new giveaways.
>>> Don't Miss Any… Click Here to Get A Reminder
Written by Janice Croze, co-founder of 5 Minutes for Mom
Talk with me: @5minutesformom and Facebook.com/5minutesformom
Pin with me at http://pinterest.com/5minutesformom/